Become a crypto master
Become a crypto master
Learn everything about crypto,
trading and bots
Learn everything about crypto, trading and bots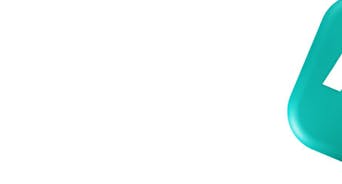 How to set up BeatingTheOdds trading signals
From

DATE PUBLISHED: AUG 14, 2019
DATE UPDATED: JUN 20, 2022
Start Trading on 3Commas Today
Get full access to all 3Commas trading tools with free trial period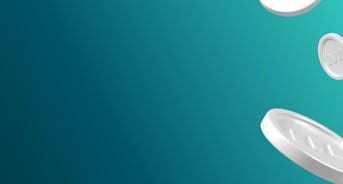 BeatingTheOdds BTC signals are meant for quick entry and exit deals for small profits that accumulate.  We mitigate risk by having a small percentage of capital in each deal along with recommended safety trades. Anyone can make money in an up-trending market… It's about how you succeed in down-trending markets. Our signals take advantage of how volatile Bitcoin is and are meant to jump in at appropriate buy times.
Create an account with 3commas
Creating an account is simple and easy. Use this code for 10% discount.
Our
Simple bot signals require an ADVANCED subscription or higher
Our Composite bot signals require a PRO subscription
2. Connecting your Binance exchange using your API
First, create API keys from you exchange & then connect your exchange with 3commas. You can find your exchange and how to connect them by clicking the link below!
3. Subscribing to our bot
Once your account is active and set up, it is time to select which of our signals you would like to use.
After going to the marketplace, you will be able to see all our signal packages.  You can choose just one or all of them, as they can work together and provide the optimal strategy!
Once you select which one(s), It's
time to set up your bot!
4. Setting up your bot
Each signal is provided with aggressive and conservative bot settings. It is up to you to decide which one you want to run! (or both)
The difference between aggressive and conservative?
Aggressive Strategy – Designed for potentially quicker exits in the trade with a lower deviation in
safety trades. Can be very efficient in a bullish market, however, can lead to
deals staying open for an extended time in extreme price movements and bearish
markets.
Conservative Strategy – Designed for alleviating risks in potential price drops. The higher the price
deviation in safety trades, the lower your average buying price can be during a
downtrend. Can be great for being precautious and lowering risk, however it may
not close deals as quickly and generate as much profit.
If you scroll down, you will find a copy button on the right
side! This will copy the settings directly for you. Make sure the trade start condition is our
signals.
IMPORTANT: Make sure you adjust the volume in each
deal to go with the amount of capital you plan on using. (base and safety orders). You can adjust max active deals but proceed
with caution. Never use more than 100% of the capital you have or the bot will
not run properly.
5. Ready to go
Once the bot is adjusted to your capital, you are ready to
go!
You can view active/finished deals in the "My
Deals" section under bots
Setting a higher take profit = higher risks of
deals not being completed
We use safety orders to lower the average buy
order if a deal is not met, NO STOP LOSS
the more safety orders filled, the more volume
in a completed deal which means more profit
losses only occur when you sell
feel free to adjust settings at your own risk
and give us your feedback!
DISCLAIMER: Signals Provider does not publish advice about using cryptocurrency or trading cryptocurrency. While the website contains information on an algorithmic indicator created by Signals Provider, it is not giving its reader any financial advice. We are not liable for any data the indicator publishes as they are for informational purposes only. We will not be liable, whether in contract, tort (including negligence) or otherwise, in respect of any damage, expense or other loss you may suffer arising out of such information or any reliance you may place upon such information.Our content is intended to be used and must be used for informational purposes only. It is very important to do your own analysis before making any investment based on your own personal circumstances. You should take independent financial advice from a professional in connection with, or independently research and verify, any information that you find on Signals Provider and wish to rely upon, whether for the purpose of making an investment decision or otherwise. Past performances by the algorithmic indicator is not a guide to the future. For the avoidance of any doubt, Signals Provider and any associated companies, or employees, do not hold themselves out as Commodity Trading Advisors ("CTAs") Or Authorized Financial Advisors ("AFAs"). Given this representation, all information, data and material provided by Signals Provider and any associated companies, or employees, is for educational purposes only and should not be considered specific investment advice.

Mikhail Goryunov
A proven leader, successful at establishing operational excellence and building high-performance teams with a sharp focus on value creation and customer success.
Free access for 7 days
Free access for 7 days
Full-access to PRO plan