Become a crypto master
Become a crypto master
Learn everything about crypto,
trading and bots
Learn everything about crypto, trading and bots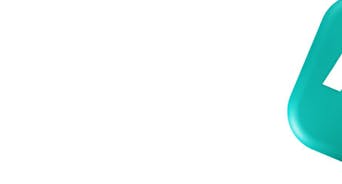 Automated Trading Bot for CEX.IO
From

DATE PUBLISHED: SEP 19, 2022
DATE UPDATED: OCT 10, 2022
Crypto offers a wide range of platforms to trade your assets, and CEX.io is one of the oldest exchanges available. This digest fills you in on the CEX.io trading bot topic, explaining how you can monetize CEO.io bots along the way.
Start Trading on 3Commas Today
Get full access to all 3Commas trading tools with free trial period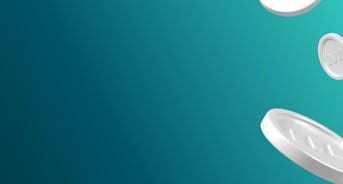 What is CEX.IO?
The CEX.io exchange dates back to 2013 as merely a BTC trading platform. The platform supports fiat-to-crypto purchases, spot trading, margin trading, staking, crypto loans, and even savings wallets. 
The CEX.io crypto exchange also supports a wide range of trading bots to facilitate and automate users' trading strategies. These bots include multiple software providers with 3Commas at the head. Let's boil down to what makes 3Commas stand out among others.
What is CEX trading bot?
A trading bot is an automated software that buys and sells crypto based on predefined settings. CEX trading bot is any bot supported by the CEX.IO exchange — these bots are special programs designed to automate your trading and make it more efficient. 
CEX.IO crypto trading bot can be a significant booster if you want to buy into widely-known cryptocurrencies, add more subtle assets, trade for daily profits, arbitrage across various exchanges, and more. You can use one or more bots to automatically buy, sell and hold any asset supported by the CEX.IO exchange.
How Does CEX.IO Trade Bot Work?
A CEX.IO trading bot analyzes the current market conditions and makes decisions on your behalf based on defined logic rules embedded by the developers. These logic rules may vary, forming several trading patterns commonly known as trading strategies. 
Say you want to buy an asset, but the current price doesn't seem fair to you — if only the price were 10% lower, you would be ready to buy. In this theoretical case, you can set up a crypto bot for CEX.IO instead of checking the exchange rate daily. 
Once your asset drops in price by 10% and consolidates around the mark, your bot will buy the asset automatically. You can go one step further and set up an automated sell order to sell the same asset once the price recovers. Taking the crypto market's volatility into account, you can make profits several times throughout a short timeframe. The best part is that all your trades execute automatically. 
Best CEX.IO Trade Bots
Let's break down 4 CEX.IO bots you can combine with an exchange account to automate your trading experience. 
3Commas — Best Trading Bot Overall
If you're looking for a reliable trading bot, the 3Commas platform might be a good pick. This automated software provider unlocks professional trading functionality for crypto traders — there is no need to understand all ins and outs of the market to start trading. You can tune in quickly and make your first profits almost instantly. 
The 3Commas offers many CEX.IO automated trading bot tools built to improve the overall trading experience of users. All tools are designed to reduce trading risks and limit users' exposure to losses while increasing profits.
Free Trial
The 3Commas team has designed a free trial to help you increase the chance of making profits with a fully-fledged subscription. Moreover, if you test out the automated trading terminal and refer friends, you can get a substantial discount on advanced plans. 
Empowering Newbie Traders
The 3Commas trading terminal is known for its wide range of educational materials. The overall learning curve is smooth, allowing each trader to grasp basic concepts first to proceed with advanced concepts for hard-end traders. If you have any questions, 3Commas targets specific topics in the Academy section and answers popular questions in the detailed FAQ & support section.
You can automate your trading strategies using the 3Commas interface and an API key drawn from the CEX exchange. 3Commas is a CEX.io bot that offers backtesting and paper trading features, meaning you can backtest any strategy before risking your real money. In addition, new traders can experience social trading, implying access to crypto trading strategies from expert traders.
No Installation
The 3Commas terminal allows you to avoid any software installation, meaning you can access all the tools via their dashboard on your browser. Moreover, cloud-based platforms mean that all your bots & automated trading strategies are blazingly fast.
Flexible Structure
The 3Commas automated trading platform is way more flexible than other software providers. Many platforms offer either strictly limited trial plans which don't support free features or expensive lifetime license options, which might not be the best way to get started with bots. 3Commas supplies multiple features right away at no extra cost.
Unlike other providers, 3Commas uses subscription plans instead of lifetime licenses, as pricing for a lifetime license is higher while limiting users' freedom. You're quite flexible in pricing, as there are multiple duration options. Extended plans come with a substantial discount of up to 25%. You can also refer friends to get an additional 25% off the price. 
3Commas plans range from $14.5 to $49.5 per month with annual payment, and $29 to $99 with monthly payment, depending on the features you want. In other words, you can save quite a buck if you subscribe and pay upfront. However, you can stay free as long as you wish, enjoying some of the functions 3Commas provides for free. You can find more information on plans here.
Support with Care
Each 3Commas user benefits from friendly customer support. You can reach out to the team 24/7 via social media or the Support section on the website. Most popular questions have already been answered and placed under the FAQ section. FAQ is always available if you have a general inquiry. Otherwise, support is ready to cover your request.
You can automate your trading in three simple steps — choose a bot, pick a preset, and start automated trading. 3Commas bots allow you to control your risks while maximizing trading opportunities across digital assets. 
Coinrule — Best Bot for Technical Traders
The Coinrule platform is another bot you can use to automate your trading activity. The bot provides a wide range of tools, with its smart assistant being the unique feature. The assistant helps you to build your very own trading bot from scratch. 
The platform has a simplistic user interface, which catches the eye quite easily and stands the bot among similar software providers. You also get an extensive list of crypto exchanges the bot supports, access to high-end security, relevant data feed, and responsive support always willing to help. 
Both newbies and pros alike might benefit from using the Coinrule bot to automate their trading experiences daily. 
Gunbot — Best Bot for Arbitrage Traders
Gunbot trading bot has many built-in strategies, including Bollinger Bands, Gain, Step Gain, and Ping Pong. The trading bot has three different price packages depending on the features required. As of writing, the prices range from 0.1 BTC to 0.3 BTC. Gunbot is supported by many exchanges, including Bittrex, Kraken, Poloniex, and Cryptopia. 
TradeSanta — Best Trading Bot for Arbitrage 
TradeSanta is a reliable crypto bot with CEX.IO trading support. The bot has impressive performance and provides an intuitive trading terminal for beginners. Other great features include amplified safety measures taken by the team, a loyal trading community, and a real effort to maintain a rock-solid reputation around the platform and its community. 
Open channels within the crypto industry allow this exchange to partner up with multiple exchanges, which is an essential factor for any bot. TradeSanta has amassed such exchanges as CEX.IO, Binance, Bitfinex, Bittrex, HitBTC, UPbit, Huobi, OKEx, and Coinbase, to become the niche bot in both automated and manual trading. The bot's reputation has been concreted by thousands of users, leaving positive feedback all across the web.
Free CEX.io Bots
You can also use alternative trading solutions to start your automation for as low as $0. The bots listed below have a free trial option so that you can try them out for free. 
HaasOnline bot for all your trading activities, including trading and portfolio automation
Shrimpy bot for copy trading and portfolio indexing
Coinigy bot for manual trading
TraillingCrypto bot for both automated and manual trading
Good Crypto App bot for trading from your mobile device
If you are looking for completely free trading solutions, that would be open-source software available on GitHub. These bots lack user support, and barely anyone tested the strategies used.
How to Choose the Best Trading Bot for CEX.IO ?
Let's define some simple criteria to pick up a bot easily. The bullets listed have no particular order of importance. 
Settings and your flexibility. Some providers have an extensive list of options to allow, while others keep you limited. 
Simplicity. You might want to avoid overly complicated bots. However, the final draft depends on your knowledge and skills.
Strategies. Parameters you can edit, support specific technical indicators, market data feed, and more. The more strategies your bot supports, the better it is for your portfolio.
Exchanges. All major bots should be compatible with major exchanges. More exchanges mean more liquidity and more trading opportunities as a result.
Reputation. How many years has your bot provider been on the market? What do other traders say about your potential bot? Check the reviews [Trustpilot and more]. 
Other Factors When Choosing CEX.IO Trading Bot
Pricing. Good bot provider stays flexible to drive value your way. If a provider limits you significantly in terms of plans, that's a red flag for sure.
Profitability. Can you check the data behind risks and rewards? What about the bot's success rate? Take all the fees into account before deciding on anything. 
Safety. Can you check the core team members behind your bot if you want to? A reliable provider stays as transparent as possible and avoids anonymity. What do the developers say about the security measures they have taken? You might also want to know whether your potential software provider has ever been hacked. 
Mobile App. An application is vital if you spend lots of time using your mobile gadget at home or traveling frequently. 
Trading Tools. A range of tools is one of the essential factors in a final decision. Does your bot support major platforms like TradingView or something equally valuable?
Are CEX.io Trading Bots Safe?
Cheaper bots made by inexperienced teams may be associated with the risk of installing malware that might temporarily freeze your exchange account, drain your account over time and even wipe out connected wallets completely. At the same time, established software providers ensure your trading is safe, as these teams work relentlessly to deliver reliable and trustworthy crypto bots. 
Such bots can have unlimited functionality explicitly tailored to your tasks while being extremely protected from data breaches, fund drainage, and other scam opportunities related to software. The only way to lose money using a proven bot provider is to share your data consciously.
Closing Thoughts
You can benefit from crypto trading bots regardless of your trading style, the platform, or the current market state. If you're trading on the CEX.IO exchange, bots from this article might maximize your trading capacity on volatile markets, boost your profits, and free up some additional time to invest somewhere else. 
If you're looking for advanced trading automation features, you might want to check the 3Commas Plans page for more info regarding pricing or use a trial free of any charge!
FAQs
According to the official website, CEX.IO is registered with the FinCEN as Money Service Business and obtained MTL licenses in 31 US states. The exchange has also obtained a PCI DSS certificate to guarantee the security of your card operations on the platform.

CEX.IO follows an industry-standard Maker-Taker fee structure. Simply put, the fee depends on your 30-day trade volume for all pairs, which is recalculated at 00:00 (GMT) each day and includes the current day`s trades. You can check the full info here.

A trading bot is a piece of software, which means it's 100% legal as long as the developers meet all technical and moral criteria. Almost all major countries accept bot trading, resulting in 80% of the global crypto market being bots.

Mikhail Goryunov
A proven leader, successful at establishing operational excellence and building high-performance teams with a sharp focus on value creation and customer success.