Become a crypto master
Become a crypto master
Learn everything about crypto,
trading and bots
Learn everything about crypto, trading and bots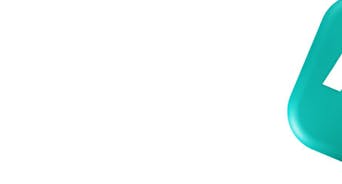 SkyRock Signals | BitMEX leveraged trading bot
From

Free access for 3 days
Full-access to our PRO plan, no credit card required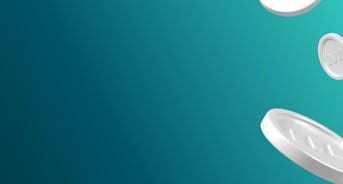 What is a trading bot?
A bot is a trading algorithm that executes market orders on a crypto-exchange according to user-defined settings. Bots operate around the clock and are able to instantly respond to rapid changes in market conditions. SkyRock Signals trading bots operate when prices rise according to the "Buy Low-Sell High" logic which allows to receive instant short-term profit.
Does 3Commas SkyRock Signals trading bot uses Premium signals?
SkyRock Signals team provides trading ideas and signals at various platforms: Telegram, TradingView, StockTwits and 3Commas. We have 3 types of content:
Full-Premium – Strong according to technical and fundamental analysis or insider information-based signals and private analytics for Smart Trades. The channel provides you with information for the core part of your portfolio and trades. Information is shared in the Telegram Premium channel only! You can sign up using the SkyRock Signals website
3Commas trading bot premium – low risk short-term signals which are operated automatically by the trading bot to complete your portfolio with scalping trades. The bot is a complementary part of your portfolio and trades.
Trial – free analytics for self-trade and 1 trial version of signal per week to check the performance.
Each type has its own unique content which is managed by dedicated traders from our team. So, the answer is yes, the bot uses Premium signals, but these signals differ from Full-Premium content in Telegram channel.
SkyRock Signals trading bot Strategy
Although 3Commas has a user-oriented interface it may be still confusing for non-professional how to create and set up a trading bot, because you should know a strategy and calibrate options of a bot's settings. When you create a bot, you have to specify conditions that it will use once it receives a signal from SkyRock Signals team to open a deal:
Trading pair to open deals;
Base order size according to your balance value;
Target profit level and price deviation for trailing take profit;
Buy and sell orders type;
Leverage level;
Stop loss level.
SkyRock Signals trading bot combines probability and Markowitz portfolio theories. It allows to earn risk free profit on going concern basis. Even in the worst market state using our bot you will stay in the breakeven zone because take profit and stop loss levels are based on mathematical expectation of revenue, while proportions and probabilities are defined on more than a year of trading statistic gathered by our team. Hence throughout subscription time you will always be in profit.
How the bot works:
Receives an order from SkyRock Signals team and proceeds it at your portfolio;
Places an order for take profit and trailing;
Places safety orders to buy more coins and average your entry point;
Places a stop loss order to exclude a chance of a great drawdown;
Constantly scans and parse commands from our team to react immediately to market changes and updates.
Overview of exchange BitMEX
Bitcoin Mercantile Exchange, or BitMEX, is a trading platform that offers a margin-trading service for experienced, professional Bitcoin traders. BitMEX was created by a selection of finance, trading, and web-development experts. Arthur Hayes, Ben Delo, and Samuel Reed launched the exchange in 2014 under their company HDR (Hayes, Delo, Reed) Global Trading Ltd. in Victoria Seychelles
Bitcoin Mercantile Exchange is one of the largest Bitcoin trading platforms currently operating, with a daily trading volume of over 35,000 BTC and over 540,000 accesses monthly and a trading history of over $34 billion worth of Bitcoin since its inception.
BitMEX allows traders to buy and sell contracts for cryptocurrencies (not the actual coins themselves) combined with margin trading (leverage). It supplies contracts for different cryptocurrencies, it works with Bitcoin, Cardano, Bitcoin Cash, Ripple, Tron, Lite Coin, Ethereum and EOS.
BitMEX leverage
BitMEX allows its traders to leverage their position on the platform. Leverage is the ability to place orders that are bigger than the users' existing balance. This could lead to a higher profit in comparison when placing an order with only the wallet balance. Trading in such conditions is called "Margin Trading."
There are two types of Margin Trading: Isolated and Cross-Margin. The former allows the user to select the amount of money in their wallet that should be used to hold their position after an order is placed. However, the latter provides that all of the money in the users' wallet can be used to hold their position, and therefore should be treated with extreme caution.
The BitMEX platform allows users to set their leverage level by using the leverage slider. A maximum leverage of 1:100 is available (on Bitcoin and Bitcoin Cash). This is quite a high level of leverage for cryptocurrencies, with the average offered by other exchanges rarely exceeding 1:20.
How to create a SkyRock Signals trading bot:
Click "Try it now" after the subscription is paid
Main settings of the bot
Name – name your bot to identify it in the list
Exchange – select the portfolio the bot will operate
Bot type – choose "Simple"
2. Choose trading pairs
You will see "Recommended pairs", these are the coins with the most successful trades in the last 24 hours. We recommend using the following pair:
Pair(s) – click "XBT – XBTUSD"
3. Strategy
The most efficient strategy for the SkyRock Signals bot settings are:
Strategy – you should create TWO equal bots: one for long and the second for short strategy;
Leverage type – Custom. Leverage custom value is 10
Base Trade Size – Calculate 30% of your deposit and multiply it by leverage custom value which is 10;
Safety Trade Size – set any figure because we would not use it;
Start order type – use limit type.
4. Deal start condition
Here you should choose the source of information for your bot.
Deal start condition – choose SkyRock Signals BitMEX
5. Take profit settings
Target profit (%) – 1.8%
Take profit type – Percentage from total volume
Trailing – ON
Trailing deviation – 0.4%
6. Safety orders
Settings can be any because we do not use safe orders in our strategy but make sure you turned them off using these settings:
Max safety trades count – 0
Max active safety trades count – 0
Price deviation to open safety orders – 2%
7. Stop loss settings
Stop Loss – ON
Stop Loss – 2.7%
Stop Loss action – Close deal
Stop loss timeout – OFF
Trailing stop loss – OFF
8. Finish
Click «Create bot» ensuring it will not use the amount which exceeds 30% of your available BTC value for each position.
When the bot is created do not forget to copy it and make the second for the other strategy: long or short. It is very important because we use both strategies at the same time. Turn them both ON. You are ready to earn profit, congratulations and thank you for subscription!

Mikhail Goryunov
A proven leader, successful at establishing operational excellence and building high-performance teams with a sharp focus on value creation and customer success.
Free access for 3 days
Free access for 3 days
Full-access to PRO plan, no credit card required
Full-access to PRO plan, no credit card required