Become a crypto master
Become a crypto master
Learn everything about crypto,
trading and bots
Learn everything about crypto, trading and bots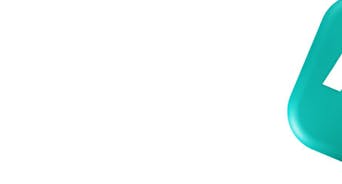 What crypto startups is Alameda buying?
From

DATE PUBLISHED: OCT 19, 2021
DATE UPDATED: JUN 20, 2022
Young crypto-billionaire Sam Bankman-Fried built one of the leading digital asset companies at the young age of just 25. In the process, Bankman-Fried has shaped the vision for the future of crypto startups. Bankman-Fried's company, Alameda Research, is worth billions of dollars and continues to grow rapidly. Today, you'll learn the key to the success of Alameda's strategy and take a look at the major projects in which the company has invested.
Free access for 3 days
Full-access to our PRO plan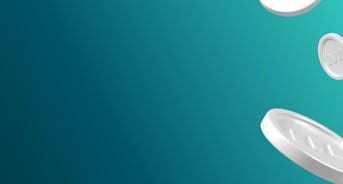 Who is Sam Bankman-Fried?
Sam Bankman-Fried (also known as SBF) was born in 1992 in Stanford, California. He majored in physics at the Massachusetts Institute of Technology in 2014 and shortly after started a career as a trader at Jane Street Capital in New York City. He spent the next three years trading futures, ETFs, and stocks, all while developing his own automated OTC trading system.
In 2017, he co-founded Alameda Research with programmer Gary Wang, and a year later started another company, FTX Trading LTD, which directly owns the now popular crypto exchange FTX. In just a few years, Bankman-Fried has managed to become one of the most famous billionaires under the age of 30. According to Forbes magazine, SBF's fortune is estimated to be $8.7 billion.
Despite all his wealth, Bankman-Fried has "earned" a reputation as a true millennial — he shares an apartment in Hong Kong with his flatmates to cut rent expenses, doesn't adhere to an overly formal dress code in the workplace, and often sleeps on bean bags. SBF describes himself as a workaholic with rigid discipline and goals that seem too optimistic to many. In addition, Sam supports the policies of U.S. President Joe Biden and even donated $5 million to his campaign last year.
One of the key components of SBF's success when he dove into the crypto market was the so-called "kimchi premium" — the difference in bitcoin price between Korean crypto exchanges and the rest of the world. During the previous bull run, the price of bitcoin  was at times 50% higher in Korea compared to exchanges in other parts of the world, giving Bankman-Fried an opportunity to arbitrage. However, moving large capital in coins out of the country carried great difficulties and risks, so the future billionaire also found a way to replicate a similar strategy in Japan, where BTC was also trading at a premium compared to other markets (though the difference was not as high as in case of Korea).
According to SBF himself, his team managed to earn at least $20 million before the beginning of 2018, when the premium on many platforms ran out. From significant trades, Sam Bankman-Fried moved on to a new global strategy – creating his own exchange platform based on his company, Alameda Research.
Alameda Research and FTX
After the launch of FTX in May 2019, Alameda Research played a very important role in the life of the FTX trading floor, acting as its main liquidity provider. During the first phase of FTX's development, Alameda Research generated more than half of all trades. However, such dependence was only the beginning of the exchange and a "startup platform" to attract a large number of traders and other major market players.
Currently, the daily trading volume on FTX is around $2.5 billion, making the exchange the fourth largest among all trading platforms in terms of this metric. SBF's team was able to achieve such results due to their focus on providing cryptocurrency derivatives trading tools. Some available trading instruments on FTX include:
Spot trading
Cryptocurrency futures
Leveraged tokens (BULL & BEAR tokens)
Volatility tokens
Fiat trading pairs
Tokenized stocks
SBF promotes FTX's positive image through his extended philanthropic campaigns. According to Fortune, organizations controlled by the crypto-billionaire have already donated more than $35 million to various charitable causes. Bankman-Fried has stated his willingness to give about 1 percent of the company's profits to donations, which could give his exchange leniency from many regulators around the world.
Alameda Research's most significant investments
Alameda Research has become a significant figure in the cryptocurrency investment market over the last two years. The company managed to form an entire ecosystem of startups by investing hundreds of millions of dollars into crypto startups. We'll take a closer look at Alameda's most significant investments below.
Solana
Solana is a blockchain platform for decentralized applications. The project is supported by the Geneva-based Solana Foundation, and most of the startup's developers are based at Solana Labs in San Francisco. Solana is positioning itself as a competitor to Ethereum while promising lower transaction fees and high throughput of 65,000 transactions-per-second. For comparison, Ethereum's throughput currently equates to a maximum of 25 transactions-per-second.
Solana's blockchain is based on the Proof-of-History (POH) consensus mechanism. It is a sequence of calculations that provides a digital record to prove that an event occurred on the network at any point in time. PoH relies on Proof-of-Stake (PoS) using the Tower BFT algorithm to achieve consensus which functions as an additional tool to verify transactions. At its core, PoH is a high-frequency verifiable delay function (VDF). Tower BFT is an optimized version of the Practical Byzantine Fault Tolerance (PBFT) protocol, which ensures the security and operability of the network.
The Solana project was founded by former Qualcomm engineer Anatoly Yakovenko. Together with his colleagues Greg Fitzgerald and Eric Williams, he founded Solana Labs which held an ICO in March 2020. At the time, the team managed to raise $25.6 million. Another token sale was held a few months later where Solana raised more than $314 million. In addition to Alameda Research, investors included such well-known crypto venture funds such as Andresseen Horowitz, Polychain Capital CMS Holdings, Coinfund, and ParaFi.
Serum
Serum is another important project in Alameda Research's investment ecosystem. It is a decentralized exchange built on the Solana blockchain which started its development thanks to a partnership between FTX and Solana. Announced in late July 2020, Serum was the first DEX based on Solana and quickly found many investors thanks to two main advantages.
First, the project is actively supported by Alameda Research itself which was able to immediately provide the DEX with liquidity. Second, by the time the decentralized exchange was launched, SBF himself had become quite a well-known figure in the crypto sphere and beyond, so any projects it was involved with were attracting a lot of attention.
The main structure in Serum's design is a decentralized order book driven by smart contracts, which aims to mirror traditional exchanges by matching buyers and sellers. The DEX uses smart contracts with embedded economic incentives so that users can exchange assets between different blockchains (e.g., Ethereum & Bitcoin) in a trustless manner. This requires both parties involved in the swap to deposit a certain amount of collateral to fulfill the swap. If one of the counterparties does not receive her funds in a timely manner, they can dispute the swap with a smart contract by sending a snapshot of the transaction request stored on the Solana blockchain. If the dispute is valid, they receive the funds from the sender. Otherwise, the sender receives a portion of the funds from the recipient.
The Serum token is intended to manage a new type of decentralized exchange that competes with those built using an automated market maker (AMM) system, including Uniswap, Sushi, or Bancor. Meanwhile, the SRM token allows holders to receive up to a 50% discount on transaction fees and participate in the voting and governance mechanism of the platform.
Perpetual Protocol
Perpetual Protocol is a decentralized perpetual contract protocol for each asset based on a virtual automated market maker (vAMM). On the perp.fi platform, users can trade crypto-assets with up to 20x leverage and guaranteed liquidity. The protocol works with any asset that has a price history delivered through an oracle.
Prior to Perpetual Protocol, most AMMs focused on token swaps rather than trading derivatives such as perpetual contracts. To provide the latter, Perpetual Protocol introduces a new approach called the Virtual Automated Market Maker (vAMM). It uses the same x * y = k formula as Uniswap. However, as the "virtual" part of vAMM implies, there is no real pool of assets (k) stored inside the vAMM itself. Instead, the real assets are stored in the smart contract repository, which manages all of the provisioning that supports vAMM. Perpetual Protocol also uses vAMM as a price discovery mechanism instead of a direct liquidity pool for spot trading, such as on Uniswap, Balancer, or Curve.
Alameda Research was part of a $1.8 million funding round for the project last year. In addition to Bankman-Fried's investment company, Multicoin Capital, Three Arrows Capital, and CMS Holding also participated in funding the startup.
Blockfolio
Blockfolio is a mobile cryptocurrency app created in 2014 that allows users to track and manage their cryptocurrency portfolios, eliminating a range of fund management issues. By synchronizing with the exchange of the customer's choice, Blockfolio allows users to trade and track thousands of digital assets across hundreds of different exchanges and wallets in one convenient location.
Previously, users typically had to track the crypto market using third-party services like CoinMarketCap, and then trade on exchanges. With the release of Blockfolio, investors and traders now have access to an entire brand that is inseparably associated with Bitcoin and altcoins.
The success of Blockfolio did not pass by the attention of Bankman-Fried — in August 2020, FTX purchased the application. The deal amounted to $150 million, with funds paid to the Blockfolio team in cash, cryptocurrencies, and securities. With the purchase of the app, FTX now has a major gateway to redirect traffic to its platform and attract new users.
Ren
The Ren startup was founded in 2017 by developers Lung Wang and Taiyang Zhang. The project was originally known as Republic Protocol, but it was renamed Ren in 2019. Zhang eventually became CEO, and Wang took over as CTO.
The idea behind the project is to enable the rapid transfer of assets between blockchains. The Ren network allows coins from one blockchain to be exchanged for an equivalent on another blockchain. The protocol takes the original coin and then creates a new coin with a 1:1 exchange ratio, meaning it will be backed by the same amount of initial assets that were invested. This allows for BTC, for example, to be used to issue loans on various decentralized protocols.
At the beginning of February, 2021, representatives of Alameda announced that the company was purchasing Ren and the protocol's development team would join the company. Its main task now is to integrate Solana's blockchain into the RenVM protocol (a cross-chain network that connects different blockchains to Ethereum and currently supports Bitcoin, Bitcoin Cash, and Zcash).
3Commas
Last year, Alameda Research announced a $3 million investment in the 3Commas platform. Bankman-Fried noted that his company's main development goals are fully aligned with the strategy of the 3Commas trading platform, which has been striving for several years to provide traders and investors with the most convenient crypto trading.
The funding round allowed 3Commas to establish its image as one of the leading players in providing innovative services for all participants of the crypto sphere. In addition, the investment from Alameda shows that the mission of 3Commas does have great potential to impact the industry in the years to come.
Conclusion
In one of his interviews, Sam Bankman-Fried stated that crypto exchanges, and FTX in particular, may well rival the world's largest banks in the future. He plans to further increase investments in Alameda Research and nurture new talents in the crypto sphere through investments made by FTX. The projects mentioned above are only a small part of where the innovation investment capital is now going. Therefore, it makes sense to keep an eye on the further development strategy of FTX and its ecosystem.

Mikhail Goryunov
A proven leader, successful at establishing operational excellence and building high-performance teams with a sharp focus on value creation and customer success.