Bitcoin (BTC)
Live Price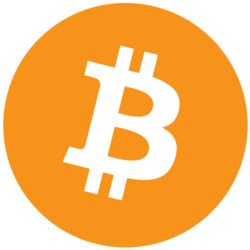 $43,298
-2.00%
Today's Current Price in US Dollar
Market capitalization of a coin is calculated by multiplying the current price in USD or EUR of a single unit of coin by the current circulating supply of that coin available for sale or purchase on public exchanges.

Ex: If the price of BTC is currently $20,000 and there are 50,000 BTC available on public exchanges, then the Market Cap of BTC is $1,000,000,000.
$847.47B
Volume of a coin is the total spot trading volume reported by all exchanges over the past 24 hours multiplied by the value of an individual unit of that coin.
$26,492,099,000
Circulating supply is the approximate number of units of a coin that are currently circulating in the market in the hands of the general public.
19,563,387 BTC
Release date is when the first tokens of this cryptocurrency were created and made available for mining or whatever other creation mechanism was specified in this token's blockchain protocol.
1/3/2009
Data provided by Coingecko API
BTC price Statistics
Bitcoin Price Today
The percent change in price for this asset compared to 24 hours ago
Popularity is based on the relative market cap of assets.
Bitcoin Supply
Circulating supply shows the number of coins or tokens that have been issued so far.
Bitcoin Market Cap
Market cap is calculated by multiplying the asset's circulating supply with its current price.
Bitcoin Price Yesterday
$43,634.904 / $43,824.257
$43,634.904 / $43,824.257
Bitcoin Price History
$37,550.771 / $44,313.569
$39,409.595 / $44,313.569
52 Week Low / 52 Week High
$37,550.771 / $44,313.569
All Time High
Nov 10, 2021 (2 years ago)
The highest price paid for this asset since it was launched or listed.
All Time Low
Jul 6, 2013 (10 years ago)
Data provided by Coingecko API
BTC to USD converter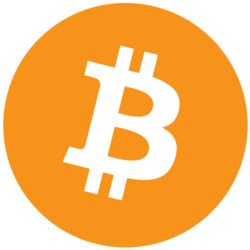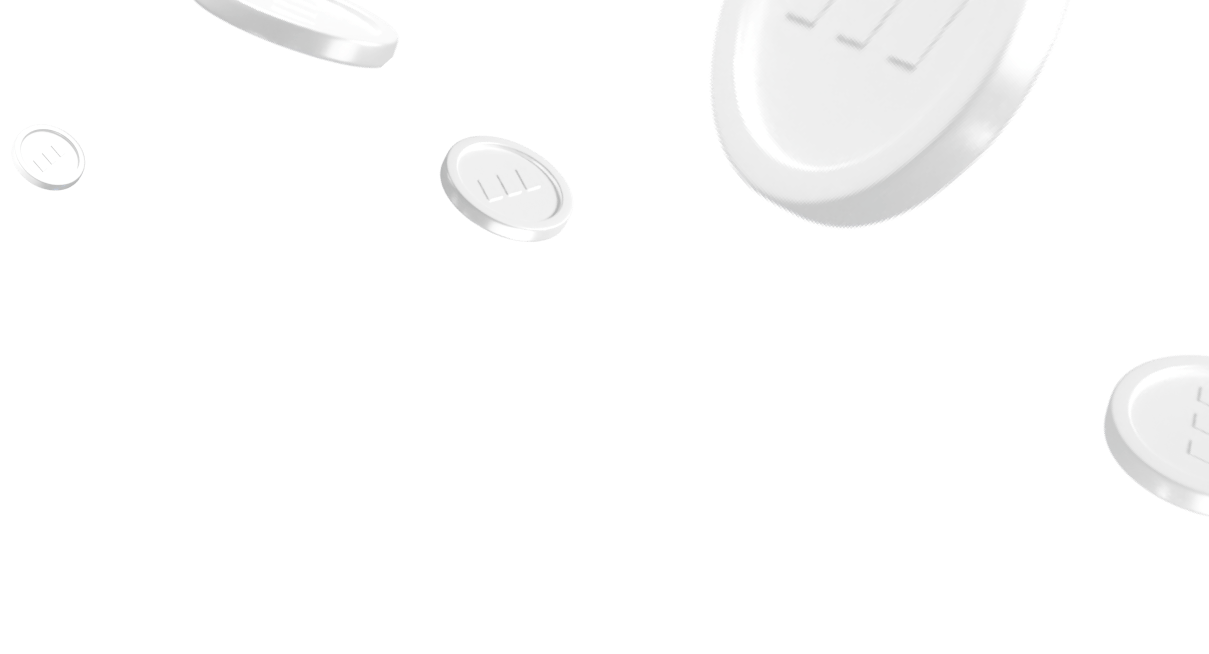 Data provided by Coingecko API
Real-Time Bitcoin Price Chart (BTC to USD)
Bitcoin Exchanges
| Exchange | Price | Pair | Spread | 24 Volume | Last Traded |
| --- | --- | --- | --- | --- | --- |
| | | | | | |
| | | | | | |
| | | | | | |
| | | | | | |
| | | | | | |
| | | | | | |
| | | | | | |
| | | | | | |
| | | | | | |
| | | | | | |
| | | | | | |
| | | | | | |
| | | | | | |
| | | | | | |
Bitcoin Historical Price Data (USD)
Data provided by Coingecko API
About Bitcoin
BTC Price Live Data
The live price of BTC is $ 43,298 per (BTC/USD) today with a current market cap of 847.47B USD. 24-hour trading volume is $ 26,492,099,000 USD. BTC to USD price is updated in real-time. Bitcoin is -2.00% in the last 24 hours. It has a circulating supply of $ 19,563,387 BTC.
Bitcoin Coin Price Chart determines the exchange rates between major fiat currencies and cryptocurrencies – including BTC, ETH and XRP to USD, EUR, GBP. Conversion rates are based on Live BTC Price Index and the price indices of other digital assets.
This content and any information contained therein is being provided to you for informational purposes only, does not constitute a recommendation by Coinbase to buy, sell, or hold any security, financial product, or instrument referenced in the content, and does not constitute investment advice, financial advice, trading advice, or any other sort of advice.
What Is Bitcoin (BTC)?
Bitcoin is a cryptocurrency, or digital currency, that acts as money and a form of payment independent of any single person, group, or entity thereby eliminating the need for third-party involvement in financial transactions.
Satoshi Nakamoto, an anonymous developer or group of developers, introduced Bitcoin to the public in 2009.
It has since become the world's most well-known cryptocurrency. Its popularity has sparked the creation of numerous other cryptocurrencies. These other cryptocurrencies either try to replace it as a payment system or as a utility or security tokens in other blockchains and emerging financial systems.
Bitcoin is a digital currency that does away with the need for central authorities such as banks or governments. Instead, Bitcoin uses a peer-to-peer internet network to facilitate direct transactions between users. It can be exchanged for goods or services from merchants who accept bitcoin as payment.
Bitcoin is an alternative to fiat currencies controlled by governments and central banks, such as the US dollar. A proof-of-work consensus mechanism is used to validate transactions and bitcoin miners compete to verify transactions by using powerful computers to solve complex mathematical functions.
Some Bitcoin supporters simply see the cryptocurrency as a fun asset for trading and speculation, while others believe it has the potential to become the digital world's universal currency.
The first reported real-world Bitcoin financial transaction occurred on May 22, 2010, when a Florida man negotiated to pay 10,000 BTC for two $25 Papa John's pizzas. That transaction valued one Bitcoin at about a fourth of a cent. The Bitcoin community still celebrates Pizza Day every May 22.
As Bitcoin's price increased, so did its visibility, popularity, and volatility. Bitcoin prices had reached $1,000 by November 2013. Bitcoin prices, charts and trading volumes began to skyrocket in late 2017, with prices reaching $10,000 per coin for the first time in November 2017 and peaking at around $20,000 in December 2017.
Even after its 2022 sell-off during the crypto winter, Bitcoin continues to be one of the best-performing financial assets in the long run. However, Bitcoin's extreme volatility remains a barrier to its acceptance as a truly universal currency.
How does Bitcoin (BTC) work?
Bitcoin is powered by blockchain, an open-source code that creates a shared public history of transactions organized into "blocks" that are "chained" together to prevent tampering. This technology keeps a permanent record of every transaction and allows all Bitcoin users to operate with the same understanding of who owns what.
Each Bitcoin is a file that is stored on a computer or smartphone in a digital wallet.
A Bitcoin wallet contains both a public and a private key, which works together to allow the owner to initiate and digitally sign transactions. This enables Bitcoin's central function securely transferring ownership from one user to another.
On the Bitcoin network, users verify transactions through a process known as mining, which is designed to confirm that new transactions are consistent with previous transactions. This prevents you from spending Bitcoin that you do not have or have already spent.
What is Bitcoin mining?
Bitcoin mining is the process by which thousands of computers worldwide compete to record and verify network transactions. Mining rigs are specialized computers that perform the equations required to verify and record a new transaction.
Every 210,000 blocks, Bitcoin rewards are halved. In 2009, for example, the block reward was 50 new bitcoins. The third halving occurred on May 11, 2020 reducing the reward for each block discovery to 6.25 bitcoins.
As Bitcoin's popularity and value have grown, so has competition for the rewards offered by mining. The majority of miners now use specialized computers designed specifically for that purpose. This equipment consumes a large amount of energy, which can be an additional barrier to entry.
Bitcoin can be mined using a variety of hardware and software. When Bitcoin was first released, it was possible to mine it on a personal computer in a competitive manner. However, as it grew in popularity, more miners joined the network, reducing the chances of being the one to solve the hash. You can still mine with your personal computer if it has newer hardware, but your chances of solving a hash individually are extremely low.
This is due to the fact that you are competing with a network of miners who generate approximately 220 quintillion hashes per second.
Bitcoin's energy consumption
Consumers have become increasingly interested in their energy consumption and personal impact on climate change over the last few decades. When news stories began to circulate about the potential negative effects of Bitcoin's energy consumption, many people became concerned about Bitcoin and criticized its energy consumption. According to one report, each Bitcoin transaction consumes 1,173 KW hours of electricity, enough to "power the typical American home for six weeks." According to another report, the annual energy consumption of Bitcoin is greater than the annual hourly energy consumption of Finland, a country with a population of 5.5 million.
The news has prompted reactions from everyone from tech entrepreneurs to environmental activists to political leaders. Tesla CEO Elon Musk even stated in May 2021 that Tesla would no longer accept cryptocurrency as payment due to his concerns about its environmental impact. Though many of these people have condemned the issue and moved on, some have suggested solutions, such as how to make Bitcoin more energy efficient. Others have simply gone on the defensive, claiming that the Bitcoin energy problem has been exaggerated.
Furthermore, some proponents of Bitcoin argue that the gold and banking industries consume twice as much energy as Bitcoin, rendering the criticism of Bitcoin's energy consumption moot. Furthermore, unlike the other two sectors, the energy consumption of Bitcoin can be easily tracked and traced. Those who support Bitcoin point out that the complex validation process results in a more secure transaction system, which justifies the energy consumption.
Who created Bitcoin?
It's no coincidence that Bitcoin emerged during one of the most turbulent financial periods in US history. During the global financial crisis of 2007–2009, there was widespread distrust of banks and central governments.
Bitcoin was created in 2009 by a person or group of people operating under the pseudonym Satoshi Nakamoto, a name that first appeared on the original 2008 Bitcoin white paper that described the blockchain system that would serve as the backbone of the entire cryptocurrency market.
Several people have claimed to be Satoshi Nakamoto over the years, but none have provided sufficient evidence to back up their claims.
The Bitcoin blockchain was officially launched on January 3, 2009, when the first Bitcoin block, known as the genesis block, was created. Satoshi reportedly mined up to 1.1 million Bitcoins in the seven months following Bitcoin's launch. Those coins are worth approximately $21 billion as at October 2022 prices.
How does Bitcoin have value?
Bitcoin is the first digital currency that is peer-to-peer and decentralized. One of its primary functions is to serve as a decentralized store of value. In other words, it establishes ownership rights in the form of a physical asset or a unit of account. However, the latter store-of-value function has been called into question.
Many cryptocurrency enthusiasts and economists believe that widespread adoption of the top currency will usher in a new modern financial world in which transaction amounts will be denominated in smaller units.
In honor of the pseudonymous creator, the smallest units of Bitcoin, 0.00000001 BTC, are known as Satoshis.
For many, the top cryptocurrency is regarded as a store of value similar to gold rather than a currency. Because the first cryptocurrency was designed to be a store of value rather than a payment method, many people buy it and hold onto it long-term (or HODL) rather than spending it on items like one would normally spend a dollar treating it as digital gold.
Bitcoin is frequently regarded as a "store of value" in the same way that gold is, and new bitcoins are created in the same way that gold is by "mining" (up to a maximum 21 million coins). 
What is Bitcoin used for?
Bitcoin was created and initially released as a peer-to-peer payment method which is traded for goods or services with vendors who accept Bitcoin as payment. In fact, Bitcoin pioneered the cryptocurrency market, a constantly expanding collection of digital assets that can be sent and received by anyone anywhere in the world without the use of intermediaries.
However, due to its increasing value and competition from other blockchains and cryptocurrencies, its use cases are expanding which also includes
Speculating and Investing:Speculating entails purchasing assets in the hopes of making large profits, often in a short period of time while Investing is the process of exchanging money for assets that are likely to appreciate in value over time, resulting in a capital gain.
Crypto fear & Greed Index
Next Update
The next update will happen in:
9 hours, 42 minutes and 24 seconds
FAQ
Actual price of Bitcoin to US Dollar now is $ 43,298

You can buy Bitcoin on any exchange or via p2p transfer. And the best way to trade Bitcoin is through a 3commas bot.

You should not expect to get rich with Bitcoin or any other new technology. It is always important to be on your guard when something sounds too good to be true or goes against basic economic principles.

You should not expect to get rich with Bitcoin or any other new technology. It is always important to be on your guard when something sounds too good to be true or goes against basic economic principles.

Bitcoin (BTC) hit another all-time high over $ 69,045 in 10.11.2021.

Bitcoin Market Cap is at a current level of 847.47B, down from 861.32B yesterday. This is a change of -1.63% from yesterday.

Latest 24-hour trading of Bitcoin (BTC) is $ 26,492,099,000.

The current circulating supply of Bitcoin is $ 19,563,387 with the maximum amount of $ 21,000,000.

Bitcoin current Market rank is #1. Popularity is currently based on relative market cap.
Gainers & Losers
Data provided by Coingecko API
Popular Cryptocurrencies
Data provided by Coingecko API
More Cryptocurrencies
Data provided by Coingecko API
Bitcoin Guides