Ethereum (ETH)
Live Price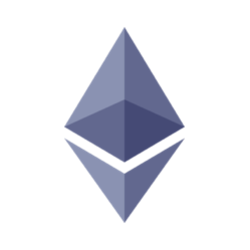 $2,352.64
+0.00%
Today's Current Price in US Dollar
Market capitalization of a coin is calculated by multiplying the current price in USD or EUR of a single unit of coin by the current circulating supply of that coin available for sale or purchase on public exchanges.

Ex: If the price of BTC is currently $20,000 and there are 50,000 BTC available on public exchanges, then the Market Cap of BTC is $1,000,000,000.
$282.53B
Volume of a coin is the total spot trading volume reported by all exchanges over the past 24 hours multiplied by the value of an individual unit of that coin.
$16,430,250,000
Circulating supply is the approximate number of units of a coin that are currently circulating in the market in the hands of the general public.
120,217,880 ETH
Release date is when the first tokens of this cryptocurrency were created and made available for mining or whatever other creation mechanism was specified in this token's blockchain protocol.
7/30/2015
Data provided by Coingecko API
ETH price Statistics
Ethereum Price Today
The percent change in price for this asset compared to 24 hours ago
Popularity is based on the relative market cap of assets.
Ethereum Supply
Circulating supply shows the number of coins or tokens that have been issued so far.
Ethereum Market Cap
Market cap is calculated by multiplying the asset's circulating supply with its current price.
Ethereum Price Yesterday
$2,361.3546 / $2,363.7551
$2,361.3546 / $2,363.7551
Ethereum Price History
$2,106.1278 / $2,384.9277
$2,331.1918 / $2,380.9893
$2,201.4509 / $2,380.9893
52 Week Low / 52 Week High
$2,085.7124 / $2,380.9893
All Time High
Nov 10, 2021 (2 years ago)
The highest price paid for this asset since it was launched or listed.
All Time Low
Oct 20, 2015 (8 years ago)
Data provided by Coingecko API
ETH to USD converter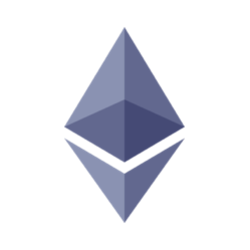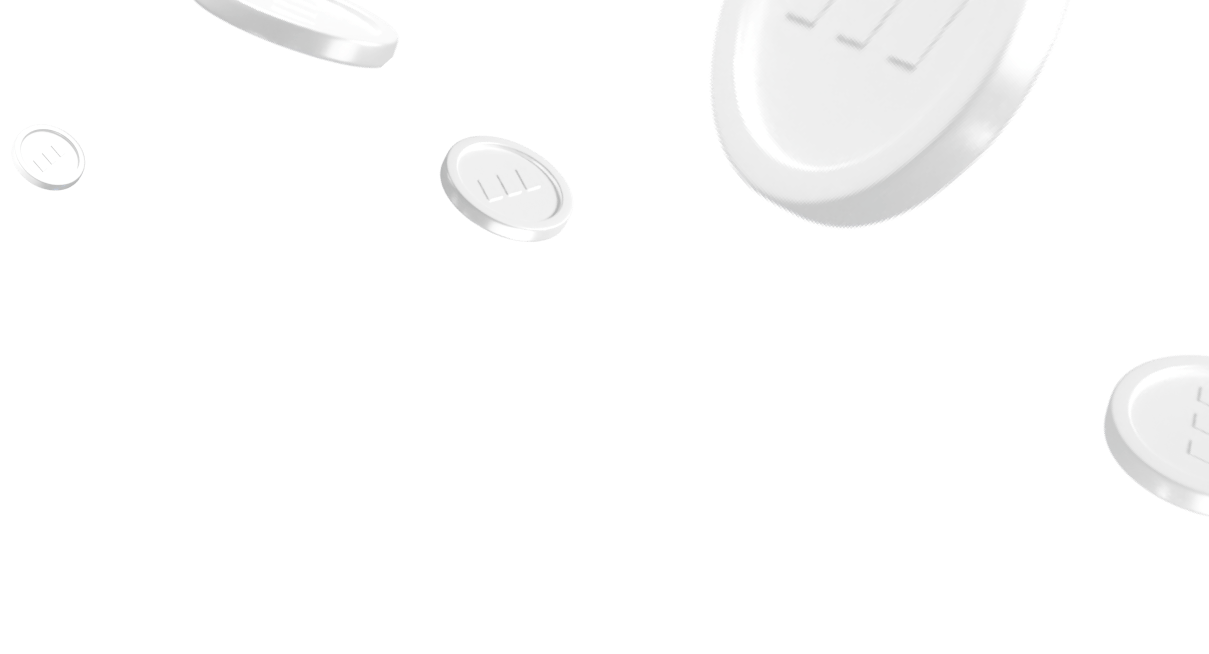 Data provided by Coingecko API
Real-Time Ethereum Price Chart (ETH to USD)
Ethereum Exchanges
| Exchange | Price | Pair | Spread | 24 Volume | Last Traded |
| --- | --- | --- | --- | --- | --- |
| | | | | | |
| | | | | | |
| | | | | | |
| | | | | | |
| | | | | | |
| | | | | | |
| | | | | | |
| | | | | | |
| | | | | | |
| | | | | | |
| | | | | | |
| | | | | | |
| | | | | | |
| | | | | | |
Ethereum Historical Price Data (USD)
Data provided by Coingecko API
About Ethereum
ETH Price Live Data
The live price of ETH is $ 2,352.64 per (ETH/USD) today with a current market cap of 282.53B USD. 24-hour trading volume is $ 16,430,250,000 USD. ETH to USD price is updated in real-time. Ethereum is +0.00% in the last 24 hours. It has a circulating supply of $ 120,217,880 ETH.
Ethereum Coin Price Chart determines the exchange rates between major fiat currencies and cryptocurrencies – including BTC, ETH and XRP to USD, EUR, GBP. Conversion rates are based on Live ETH Price Index and the price indices of other digital assets.
This content and any information contained therein is being provided to you for informational purposes only, does not constitute a recommendation by Coinbase to buy, sell, or hold any security, financial product, or instrument referenced in the content, and does not constitute investment advice, financial advice, trading advice, or any other sort of advice.
What Is Ethereum (ETH)?
Ethereum is an open-source platform that is primarily used to support Ether, the world's second-largest cryptocurrency. Ethereum's blockchain enables smart contracts and applications built on it to run smoothly without fraud, downtime, control, or third-party interference.
Ethereum manages and tracks the currency on a decentralized computer network, also known as a distributed ledger or blockchain. A blockchain can be thought of as a continuous record of all cryptocurrency transactions that have ever occurred. The network's computers verify the transactions and guarantee the accuracy of the data.
Vitalik Buterin first introduced Ethereum in a 2013 whitepaper. The stated objective of Ethereum is to establish itself as a global platform for decentralized applications, enabling users from all over the world to create and use censorship, downtime and fraud-resistant software.
In the summer of 2014, Buterin and his fellow co-founders raised money for the venture through a public online crowd sale. The project team raised $18.3 million in Bitcoin, and during the Initial Coin Offering (ICO), over 60 million ETH were sold at $0.311. Given the current price of Ethereum, the return on investment (ROI) is estimated to be over 270% on an annualized basis, effectively quadrupling your investment every year.
When specific conditions are met, smart contracts, which are code-based programs stored on the Ethereum blockchain, automatically perform specific tasks. This could involve lending money after receiving collateral in a designated wallet or sending a transaction when a specific event occurs. All decentralized applications (dapps) developed on Ethereum and other blockchain platforms are built on top of smart contracts.
How Does Ethereum work?
Ethereum operates as an open software platform based on blockchain technology. This blockchain is decentralized because it is hosted on many computers around the world. Each computer has a copy of the blockchain, and any changes to the network must be widely accepted before they can be implemented.
Ethereum, which is based on blockchain technology, consists of a series of cryptographic, or secure, public records that are linked together and are difficult to change because they are stamped with user data, time and date, and changes that must be approved by all users.
Anyone can create a financial contract or keep debt or ownership registries on the ledger, eliminating the need for an external recordkeeper or trust officer. Because the contract is self-fulfilling, "trustless" transactions eliminate the need to trust the counterparty to the transaction.
The Ethereum blockchain, like the bitcoin blockchain, is a record of transaction history. The Ethereum network, on the other hand, allows developers to create and deploy decentralized applications ('dapps'). These, along with transaction records, are also stored on the blockchain. 
What Makes Ethereum Unique?
On the Ethereum blockchain, everything from financial tools and games to sophisticated databases is already operational. Ethereum is for more than just payments, It is a market place for financial services, games, and applications.
Ethereum's main innovation which is smart contracts are used to create apps. Like traditional paper contracts, smart contracts define the terms of an agreement between parties.
Through the use of its ERC-20 compatibility standard, Ethereum's blockchain can host other cryptocurrencies, referred to as "tokens," in addition to smart contracts. More than 280,000 ERC-20-compliant tokens have been released to date, making this the most popular use of the ETH platform to date.
Another unique feature is a distributed and extensible naming system built on the Ethereum blockchain is known as the Ethereum Name Service, or ENS. It essentially functions as DNS, or domain name service, on the Web 3.
Who Created Ethereum?
In 2013, Vitalik Buterin, a 19-year-old Russian-Canadian, published a white paper (a research document) titled "A Next-Generation Smart Contract and Decentralized Application Platform."
Along with Vitalik Buterin, Ethereum's founding team includes Gavin Wood (founder of Polkadot and Kusama), Charles Hoskinson (founder of Cardano), Anthony Di Lorio, Joseph Lubin, Amir Chetlit, Jeffrey Wilcke, and Mihai Alisie. 
How Are New ETH Created?
 Ethereum mining is the process of creating and adding a block of transactions to the Ethereum blockchain network.
Anyone with a powerful graphics processor can now mine Ethereum on their computer, but it may not be profitable. Small-scale miners compete with larger operations using powerful, specialized hardware, similar to Bitcoin. It is currently using the Proof-of-Work consensus mechanism. All transactions on the Ethereum network must be approved by the miners.
Meanwhile, Ethereum mining will be phased out in 2022 in favor of a technology known as proof of stake.
Ethereum will be secured through proof of stake by a global network of validators running Ethereum's software while staking a certain amount of ETH tokens. After the Ethereum Merge, anyone with an ETH stake and a computer that meets the requirements can become a validator.
Ether and gas
The amount of ETH a transaction's sender must fork over to the miner who records it in the blockchain as a transaction fee is calculated using a unit of account called "gas" within the EVM(Ethereum virtual machine).
Every operation type that the EVM is capable of carrying out has a specific gas cost hardcoded into it. This gas cost is meant to be roughly proportional to the amount of resources (computation and storage) a node must use to carry out that operation. A sender must specify a gas limit and gas price when creating a transaction.
The gas price is the amount of ETH the sender wishes to pay to the miner per unit of gas used, and the gas limit is the maximum amount of gas the sender is willing to use in the transaction. The more incentive a miner has to include the transaction in their block, the more quickly the transaction will be added to the blockchain, so the higher the gas price, the quicker the transaction will be added.
Ethereum has remained the second-largest cryptocurrency by market capitalization since its launch. Ethereum is not flawless, just like every other blockchain network that is currently in use.
High transaction fees have plagued the Ethereum network, which frequently sags during periods of high demand.
Smart contracts
What distinguishes Ethereum is that it was the first cryptocurrency to use smart contracts. These are responses that occur automatically when certain conditions are met. This is why the Ethereum blockchain is frequently referred to as a platform for "programmable money".
It can be programmed to perform certain actions automatically via smart contracts. Everyone can create their own smart contracts, implying that the possibilities are truly limitless.
 A smart contract cannot be changed once it is created. This is critical for security reasons.
Ethereum is not under the control of any third party or entity. They are instead controlled by codes. Several components work together to ensure that Ethereum functions properly.
The entire point of Ethereum being a system controlled by codes rather than a third party is induced by smart contracts. Smart contracts are executed automatically when certain stated conditions are met, without the assistance of any external body. Any cryptocurrency contains smart contracts. They are not limited to and can be used outside of Ethereum, but they are best known for their use on Ethereum.
The Ethereum Blockchain stores the history of all smart contracts that have been executed. Hundreds of nodes from around the world store a complete copy of the blockchain. When a smart contract is executed, thousands of computers process it to ensure that all of the stated rules were followed.
Ethereum token standards
The Ethereum Request for Comment (ERC) is a collection of technical documents that contain guidelines for developing a smart contract. They define a unique set of functions for each token type and make it easier for applications and smart contracts to interact.
An ERC can be created by anyone. It does, however, necessitate the submission of an Ethereum Improvement Proposal (EIP), which is a document containing proposed features and processes for the Ethereum blockchain network.
The Ethereum blockchain is currently used by the majority of blockchain smart contracts, with the most common token standards being ERC-20, ERC-721, ERC-777, and ERC-1155.
ERC-20 : Fungible token standard that provides basic functionality to transfer tokens, as well as allow tokens to be approved.
ERC-721: Non- fungible token standard.
ERC-777: Standard that defines all the functions required to send tokens on behalf of another address, contract or regular account.
ERC-1155 : A standard for contracts that manage multiple token types.
Ethereum London Hard Fork
The Ethereum network has been plagued by high transaction fees, frequently buckling during peak seasons. The network's average transaction fee peaked at $71.72 in May 2021.
Aside from the high transaction costs, the leading altcoin also has scalability issues.
As previously stated, there are plans to switch to a proof-of-stake algorithm to increase the platform's scalability and add a number of new features. The development team has already started the process of migrating to ETH 2.0, implementing some upgrades along the way, including the London hard fork.
The London upgrade will go into effect in August 2021. It contained five Ethereum Improvement Proposals (EIPs), including EIP-3529, EIP-3198, EIP-3541, and, most notably, EIP-1559 and EIP-3554.
What Is EIP-1559?
EIP 1559 modifies how Ethereum gas fees are calculated. The way Ethereum currently works, users must guess how much of a fee they must pay to have their transaction included in the next block. The issue is that gas prices fluctuate rapidly, and there is no way to know how much gas to use. Volatile gas prices cause two issues:
Users pay too much for their transactions.
Users underpay, and their transactions can become stuck for days or weeks.
EIP 1559 will alter the way gas fees are calculated. It will implement a "base fee" and "tips" system. Users will be aware of the base fee ahead of time, which means they will know how much to pay to have their transaction included in the next block.
Most Ethereum users will never have to pay more than the base fee, but advanced users can pay a "tip" to have their transaction processed in a specific order.
Ethereum 2.0
Ethereum 2.0 is a network upgrade that will attempt to solve the Ethereum network's biggest scaling challenges in stages. Because of the massive increase in the popularity of Ethereum and cryptocurrency, activity on Ethereum's network has grown so quickly that it is experiencing congestion. This has slowed and increased the cost of transactions.
The goal of ETH 2.0, among other things, is to make transactions cheaper and faster. Furthermore, they want to make Ethereum more environmentally friendly by drastically reducing its energy consumption.
In a nutshell, ETH 2.0 is a modification to Ethereum's "consensus mechanism."
A consensus mechanism is a method used to secure a blockchain, and the goal of Ethereum 2.0 is to shift Ethereum's consensus mechanism from Proof of Work, in which those who secure the network must use power, to Proof of Stake, in which participants lock up and "stake" their ETH.
Simply put, participants who attempt to manipulate the network will lose their staked ETH, creating a strong financial incentive to only broadcast truthful information on the network.
How Many Ethereum (ETH) Coins Are There In Circulation?
There were approximately 122,730,000 ETH in circulation as of October 2022. Additionally, although new coins could be "mined," the annual issuance is restricted. In stark contrast, Bitcoin can only be mined for a maximum of 21 million coins, and new issuance gets harder yearly.
The computers on the network "mine" ETH coins as well as those of other cryptocurrencies. They carry out mathematical operations that successfully unlock whole or partial coins.
But the configuration is evolving. The "proof-of-work" mining process is used by the blockchains for Bitcoin and Ethereum to create new coins and verify transactions. It's a costly, time-consuming, energy-intensive process that can clog the network. The creators of Ethereum have therefore chosen to switch to a "proof-of-stake" system, also known as Ethereum 2.0.
In this system, additional coins are produced as part of the compensation for validators, who take part in monitoring and verifying cryptocurrency transactions.
How Is the Ethereum Network Secured?
Ethereum is secured by the Ethash proof-of-work algorithm but moreover Staking on the Ethereum 2.0 network became possible after the Ethereum 2.0 Beacon Chain went live in early December 2020.
An Ethereum stake is when you send ETH (32 ETH is required to activate validator software) to a deposit contract on Ethereum 2.0, thereby helping to secure the network by storing data, processing transactions, and adding new blocks to the blockchain.
If you choose to stake in Ethereum 2.0, your Ethererum stake will be locked up on the network for months, if not years, until the Ethereum 2.0 upgrade is completed.
There are plans, however, to migrate the network to a proof-of-stake algorithm in conjunction with the major Ethereum 2.0 update, which is scheduled to launch in late 2020.
The Ethereum price for 32 Eth is currently around $ 2,352.64 at Dec 9, 2023. 
This figure will change as the network grows and the number of stakeholders (validators) increases.
Crypto fear & Greed Index
Next Update
The next update will happen in:
5 hours, 41 minutes and 25 seconds
FAQ
Actual price of Ethereum to US Dollar now is $ 2,352.64

You can buy Ethereum on any exchange or via p2p transfer. And the best way to trade Ethereum is through a 3commas bot.

You should not expect to get rich with Ethereum or any other new technology. It is always important to be on your guard when something sounds too good to be true or goes against basic economic principles.

You should not expect to get rich with Ethereum or any other new technology. It is always important to be on your guard when something sounds too good to be true or goes against basic economic principles.

Ethereum (ETH) hit another all-time high over $ 4,878.26 in 10.11.2021.

Ethereum Market Cap is at a current level of 282.53B, down from 282.71B yesterday. This is a change of -0.06% from yesterday.

Latest 24-hour trading of Ethereum (ETH) is $ 16,430,250,000.

The current circulating supply of Ethereum is $ 120,217,880 with the maximum amount of $ 0.

Ethereum current Market rank is #2. Popularity is currently based on relative market cap.
Gainers & Losers
Data provided by Coingecko API
Popular Cryptocurrencies
Data provided by Coingecko API
More Cryptocurrencies
Data provided by Coingecko API
Ethereum Guides