3Commas has paired up with FTX to develop an automated program designed with the sole purpose of generating the best returns out of a trade. The crypto market is extremely volatile and neither closes nor sleeps, therefore, timing is crucial. This gives professional traders and beginners alike a chance to systematically place orders at any time. It involves using a trading robot that monitors trends 24/7 and executes trades at high-speeds.
Gain leverage by letting our bot increase your investment capital based on your preferences with our cutting-edge technology. You do not have to trade the traditional way. All you have to do is sit back and get a market analysis without you having to manually push the buy and sell button constantly.
A Look Into FTX
FTX is a fairly new cryptocurrency derivatives exchange that was only launched in 2019 by Sam Bankman-Fried (CEO) and Gary Wang (CTO) in Hong Kong. According to FTX themselves, it was built "by traders, for traders." Despite being only at its beginning stages, it can definitely boast about being one of the most robust platforms in the industry.
As of writing, it is in the Top 5 Derivative Exchanges by Open Interest & Trade Volume by CoinGecko. They offer a wide range of innovative products including the ability to track cryptocurrencies' volatility. It is supported in most jurisdictions excluding Antigua & Barbuda, Crimea, Cuba, Iran, North Korea, Syria, and the USA.

Inside Scope on 3Commas Trading Bots
3commas uses AI technology for everyday traders and investors to buy and sell on their behalf. Users can easily get started by picking one from the tools that they offer which include short bot, simple bot, composite bot, and composite short bot. Buyers and sellers also have the advantage of copying allocations of trades in the exact proportion, such as strategies completed by Yobit exchange.
3Сommas plans
Access to the platform features depends on the plan. Choose one that suits you most: starter, advanced or professional.
Benefits of Using 3Commas FTX Trading Bot
There is nothing more you could want from a buy/sell bot. It makes trading easy with practical tools and does so with a high degree of accuracy and timing thus impacting your earning potential exponentially. Furthermore, the 24/7 customer support team is superb and quick to respond.
FTX Fees
FTX charges 0.02% (maker) and 0.07% (taker) respectively. However, they do have a VIP program for high volume traders and a referral program where there can be discounts applied.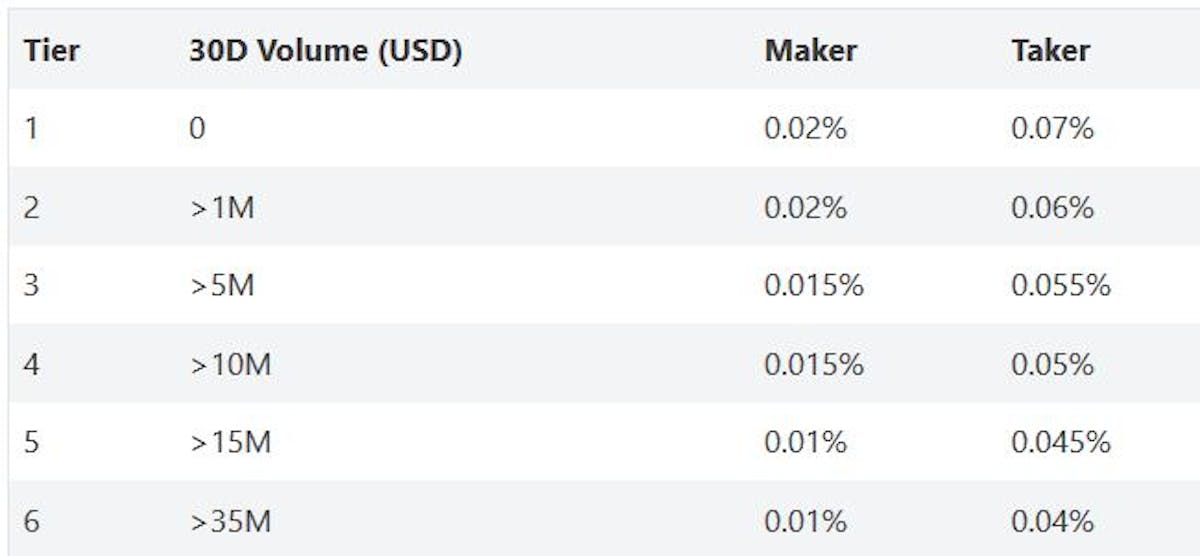 Free Trial
If you haven't been convinced yet to give this a shot, we offer a free trial for you to experience all of its advantages.
No Download Necessary
The FTX trading bot offered by 3Commas runs on SaaS so it is available online. However, a mobile app that works on iOS and Android is available for your convenience.
Connect Your 3Commas Interface to FTX
Your FTX account can be linked to 3Commas by using API keys. You can follow this link to see how you can connect step-by-step.
FTX Trading Bot Keeps You Secured
3Commas enables the FTX to connect and integrate with each other through an API connection where users can switch off the option to withdraw. This means that passwords are encoded and cannot be forged.
Investing and trading in cryptocurrencies come with a substantial risk of loss. 3commas does not hold any liability on any unpredictable performances as cryptocurrencies are complex and speculative. Information provided is purely for informational purposes.
Start Trading on 3Commas Today
With 3 days of full-access to all 3Commas trading tools