FTX US is a cryptocurrency derivatives exchange where you can trade or sell a contract of your asset of choice, or buy a token representing a different asset, anytime, anywhere. The primary custodian for FTX US is Coinbase (as of May 2020). Being one of the biggest US-based cryptocurrency exchanges Coinbase offers individuals the ability to trade on a secure, insurance-backed platform. FTX US differs from regular FTX, which you can learn more about here.
There can be a steep learning curve before you can reap the benefits FTX US can provide, and this is where 3Commas FTX US Trading Bot can help you. 3Commas is a trading platform that aims to make exchanging cryptocurrency easy and accessible. We offer an advanced management interface for all crypto-trading strategies.
What Is FTX US?
FTX US, established in May 2019, is a platform built by traders, for traders. It's quickly become a favorite amongst professionals and first-time users alike, consistently being in the top 5 crypto derivatives exchanges. They've done so offering advanced trading products and industry-first derivatives contracts.
Some unique features include incredible security through a custom-built hot and cold wallet solution, industry-leading crypto on and off-ramps to allow for an easy depositing and withdrawing experience, and integrating Stablecoins with USD to aggregate liquidity.
What Are 3Commas Trading Bots?
3Commas trading robots provide you with tools to create your own program for many major cryptocurrency exchanges. Each plan gives you access to Smart Trade, where you can buy and sell coins or link to an exchange of your choice (e.g., YoBit).
Using our interface, you can then create an API key drawn from the exchange to build various algorithms to automate all your trading strategies.
Some buy/sell bots you will have access to are DCA (dollar cost average) Gordon (preset), DCA Advanced, and AI Grid. These auto crypto algorithms are beginner-friendly and can run in the background to return regular profits from the initial investment capital.
3Сommas plans
Access to the platform features depends on the plan. Choose one that suits you most: starter, advanced or professional.
What Are the Advantages of a 3Commas FTX US Trading Bot?
3Commas management interface stands out compared to other platforms by perfecting the algorithm development interface, providing an incredible market place filled with unique features, all while giving users access to many crypto exchanges all in one place. A 3Commas FTX US bot allows you to create the program you need as well as monitor another user's best performing portfolios
What Are FTX US Trading Fees?
FTX US's competitive fees depend on the maker/taker system and the user's monthly trading volume. Maker fees are paid when you add liquidity by placing an order below the ticker price to buy, and above the ticker price to sell. Taker fees are paid when you remove the order book's liquidity by fulfilling other exchange trader's offers.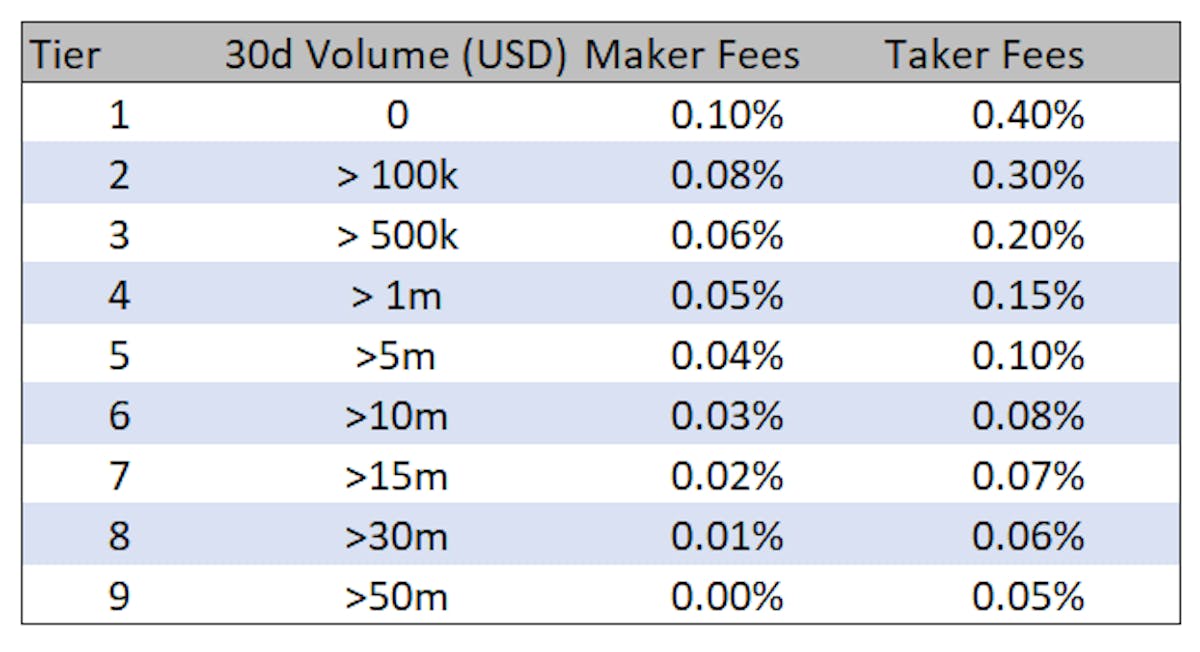 Are There Free Trials Available?
All customers get a free FTX US trading bot trial immediately after signing up.
How Do I Download 3Commas Software?
3Commas isn't software, so you never need to download anything. Instead, you gain access to our trading interface directly from your browser.
How Do I Connect My 3Commas Interface to FTX US Using an API?
We have a great step-by-step tutorial here that walks you through the development of your FTX US API key that demonstrates how you use it with your 3Commas trading interface.
Are There Any Risks to Using a 3Commas FTX US Trading Bot?
You can disable the functionality to withdraw funds from your account. This gives you extra security on top of our robust policies for keeping your account protected.
Start Trading on 3Commas Today
With 3 days of full-access to all 3Commas trading tools