Crypto.com
Trading bot
Crypto.com is a popular cryptocurrency exchange supporting a range of crypto assets and blockchain-related products. Fees are low if users fund their account with cash transfers, and there is ample opportunity to either stake crypto or hold it in the Crypto.com wallet for a set time. If users opt for this option, they can earn up to 14.5% interest.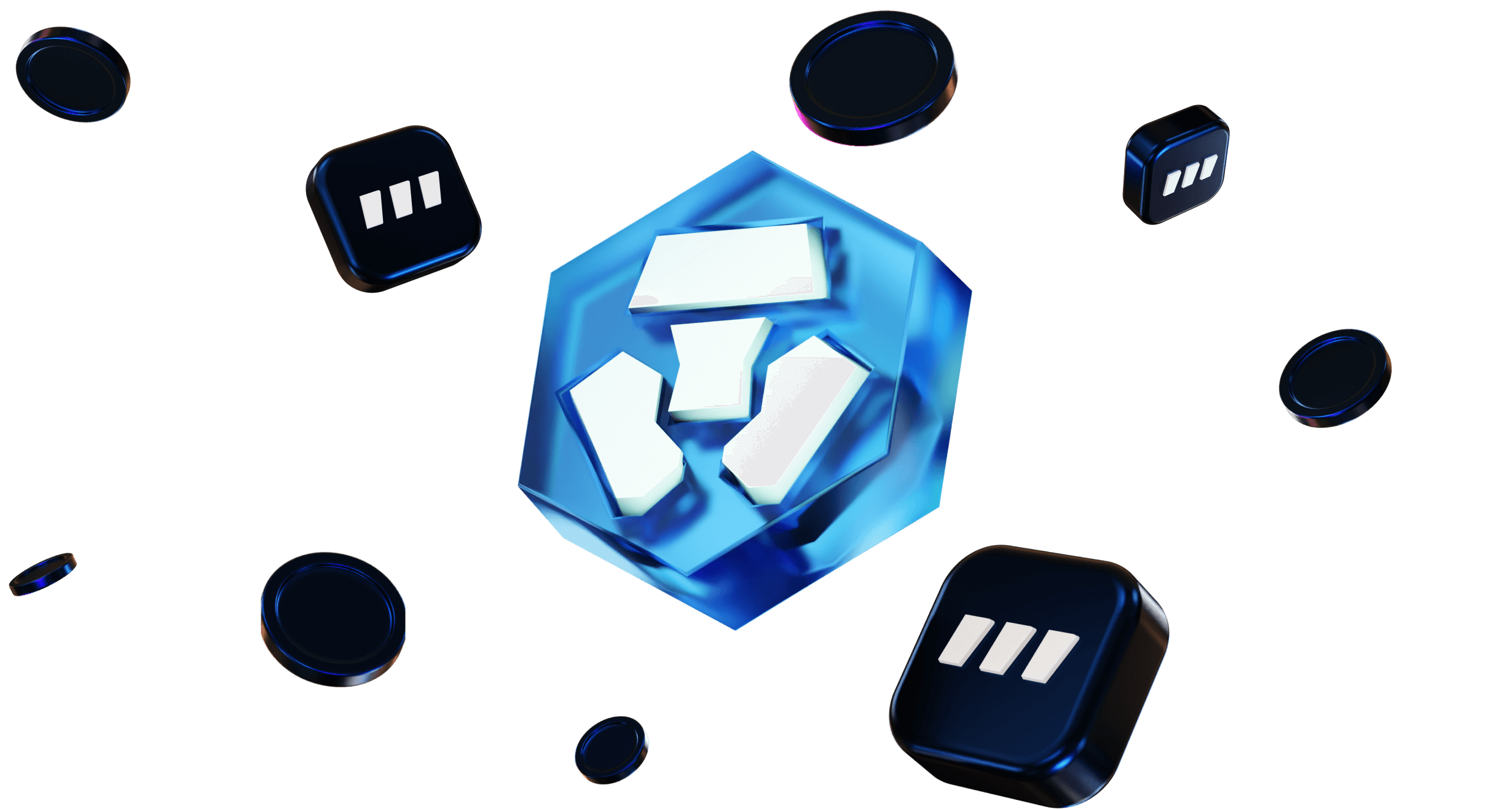 Founded in 2016 in Hong Kong, Crypto.com serves over 10 million customers worldwide in over 90 countries. The cryptocurrency exchange supports trading, investing, staking, wallets, NFTs, and more Crypto.com offers over 250 different currencies with reasonable fees, discounts for Crypto.com Coin (CRO), and an ecosystem of crypto-related products.
The decentralized exchange also supports several fiat currencies, including the Australian dollar (AUD) to the Brazilian Real (BRL). Priding itself on its all-in-one capabilities, Crypto.com also boasts flexibility, allowing users across several countries to purchase crypto with their local currency.
---
What are 3Commas Trading Bots?
Sitting between users and the exchange, 3Commas offers numerous innovative trading features. Users can build a personalized portfolio and custom bots that can be tested and deployed across multiple crypto exchanges.
Designed and built to deliver superior automation for crypto trading, 3Commas provides users with a management interface for many major crypto exchanges. Fully-integrated API keys for Crypto.com and a powerful algorithm allow traders to deploy the strategy of their choice, whether long, short, composite, or QFL.
Every automation tool can also be back-tested extensively on the platform, and users can select and deploy established trading algorithms developed by other clients.
---
What Are the Advantages of a 3Commas Crypto.com Trading Bot?
A market leader in the sector and reigning superior against competitors - especially for its usability, simplicity, and intuitive layout - the 3Commas management interface is not too simple - or too complex and offers numerous automation tools. Proud of our perfected algorithm development interface, we are confident that users of all backgrounds and experience levels will have the best option and support on the market.
---
Users that deploy a 3Commas trading bot for Crypto.com will experience:
More time

An intuitive user interface

Notifications

Increased profit potential

Accessibility worldwide

Portfolio management

Social trading

Crypto wallet

Mobile app

Cloud-based services

Manual trading

Backtesting

A comprehensive suite of trading tool

Automated trading

Trading diary
What Are Crypto.com Trading Fees?
New Crypto.com users without any CRO staking will pay 0.4% on trades with a total monthly trading volume of less than $25,000, which is less than some large industry competitors - but not the cheapest available. Higher-volume traders qualify for fees as low as 0.04% as a maker or 0.1% as a taker without CRO staking.
Discounted trading fees are available when users hold at least 5,000 CROs in their wallet, and those who trade up to $25,000 in monthly volume pay 0.36%. Rates decrease as the stakes increase, and trading fees are only charged on every transaction until the order is completely fulfilled.
Discounts are awarded in the form of CRO rebates.
| Level | 30D Trading volume (USD) | Maker | Taker | Discounted Maker/Taker - 10% OFF |
| --- | --- | --- | --- | --- |
| | | | | |
| | | | | |
| | | | | |
| | | | | |
| | | | | |
| | | | | |
| | $20,000,001 - $100,000,000 | | | |
| | $100,000,001 - $200,000,000 | | | |
| | | | | |
How to launch trading bot for Crypto.com
SIGN UP
ON 3COMMAS
Join 3Commas
---
Unlimited Scalper Terminal
Starter
per month
with annual payment
---
1

1

One DCA Bot

(One Multi/Single pair for Spot or One for Futures)

1

1

Unlimited Active SmartTrades

Unlimited Scalper Terminal
Advanced
per month
with annual payment
---
1

Unlimited DCA Bots

(Unlimited Single pair for Spot. One Multi pair for Spot or One for Futures)

1

1

Unlimited Active SmartTrades

Unlimited Scalper Terminal
Pro
per month
with annual payment
---
Unlimited DCA Bots

(Unlimited Multi/Single pair for Spot & Unlimited for Futures)

1

Unlimited Active SmartTrades

Unlimited Scalper Terminal
Still have any questions?
No, Crypto.com does not offer any free trials.

Users do not need to download any software to use the 3Commas interface or access any tools. All trading management needs are available and accessible directly from the user's browser or mobile app 24/7.

Log in or create an account on https://crypto.com/exchange/
Open the profile page by clicking on in the top right corner of the page
Open the API Key tab
Enable 2FA security to create an API key
Click "Create a new API key"
Name your key - this is important because when users have multiple APIs, a proper name helps manage them.
Enter the 2FA code and click on the Create API button.
Read and approve the Reminder. Make sure to store the Secret Key somewhere safe to ensure funds are protected!
Configure settings and copy the API keys
1. Enable Trading permission,
2. Leave IP access restrictions as Unrestricted (learn more about IP addresses whitelisting here),
3. Copy and store the API keys in a safe place,
4. Click on the Save button.
Connect Crypto.com exchange to 3Commas. Please follow the instructions from this article.

There are no potential security breaches to any crypto trading systems or deploying any bots or other automation tools when using 3Commas. Crypto.com API keys do not read user security data - only the data from trading. Users are urged, however, to shut off the fund's withdrawal option when generating the API keys to provide an extra layer of security.

For users looking to make the most out of their trading experience, deploying a trading bot on a reliable platform is the safest, most efficient, and most effective method of maximizing profits. In 2022, 3Commas offers the best trading bot for Crypto.com with multiple benefits such as great functionality, innovative technology, superior customer support, an extensive range of tools, and simple exchange integration. Crypto.com is a great exchange for users of varying abilities. Boasting relatively low fees, ideal for crypto payments, easy to convert money, opportunity to earn interest on crypto, a wide range of cryptocurrencies, strong security, and a Visa card with cashback rewards.

So, what are you waiting for? Get trading today with a Crypto.com exchange trading bot and earn significant profits. Click here to sign up to crypto.com and here for 3Commas.
Start Trading on 3Commas Today
Get full access to all 3Commas trading tools with free trial period