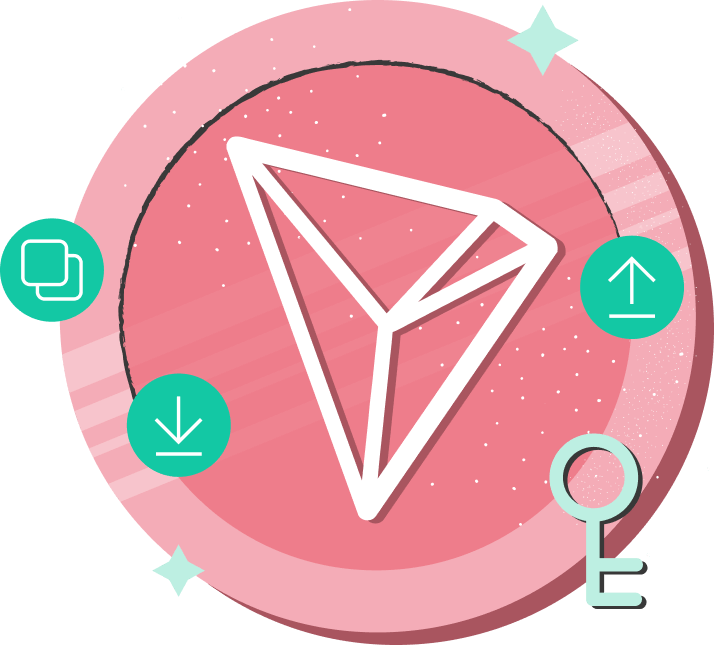 TRX
Tron wallet
3Commas wallet for TRON is finally and now available for download. Several cryptocurrencies and blockchain wallets are supported by the mobile app. You have complete control over your funds with 3Commas Wallet. Within the smartphone interface, you may receive, send, store, and swap your cryptocurrency using Tron crypto wallet.
---
TRONIX is a TRON Foundation-issued token based on the TRON Protocol, also known as TRX.
Proof-of-Work (POW), which is used to confirm transactions in ETH and BTC, has always had drawbacks, such as high electric power usage and low TPS due to inefficient consensus procedures. As a result, TRON's consensus process is based on Delegated Proof-of-Stake (DPoS), and various changes have been made to satisfy its specific needs.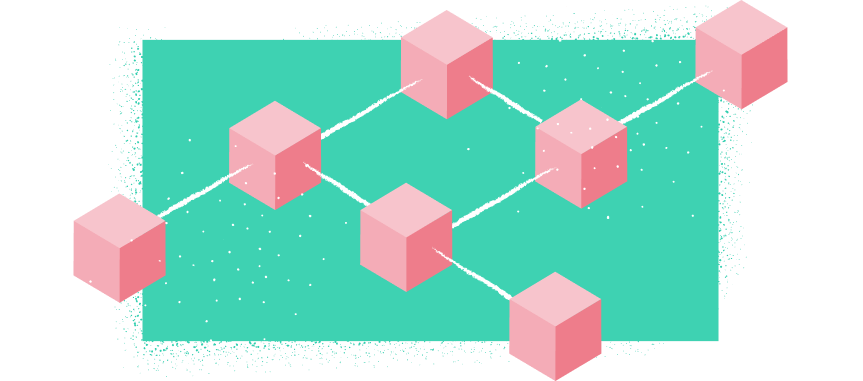 The TRON blockchain's basic unit of account is TRX. TRON's value determines the value of all other tokens. TRX is also a natural means of exchange for all tokens based on the TRC protocol. TRX is the currency that connects the whole TRON ecosystem, with a plethora of application scenarios that power the chain's transactions and apps.
How does it function and where can I get a TRX Wallet?
TRX is a public blockchain OS with a foundation layer that is administered by a community through democratic elections. By abiding to the token's popular sovereignty and natural rights, 27 Super Representatives elected directly by TRX token holders maintain the values of decentralization. In order to administer the network, these 27 SRs represent the community. 27 Super Representatives operate the TRX network (SR). The SRs are based in various locations throughout the world, but they all perform the same functions and have the same computer power.
Tron online wallet is available online, however you can store your TRX coins and many other cryptocurrencies using 3Commas Wallet's Tron coin wallet.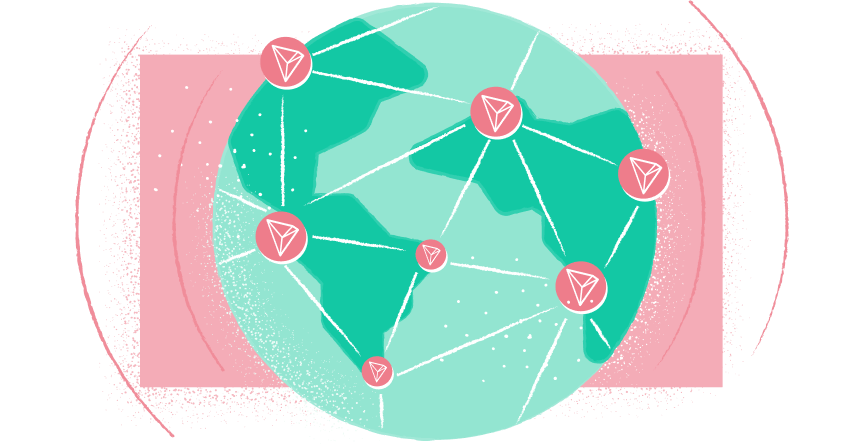 What problem is TRX trying to solve?
TRX is committed to laying the groundwork for a truly decentralized internet based on blockchain technology around the world.
High throughput is accomplished by increasing the Transactions Per Second (TPS), which has now surpassed Bitcoin and Ethereum.
High Scalability: Smart contracts that are scalable and highly efficient help developers create a wide range of DApps on Tron and allow the blockchain to accommodate a huge number of users.
High reliability: As the degree of decentralization increases, the network structure, user assets, and intrinsic value grow more trustworthy, as does the incentive distribution system.

What distinguishes TRX from the competition?
With 2,000 transactions per second, it's a high-throughput system (TPS) High-Scalability. Because of TRX's scalability and highly effective smart contract, applications may be deployed in a variety of ways. DPOS Consensus is a high-availability reward distribution system with a solid network structure, user asset, intrinsic value, and a high degree of decentralization consensus. The TRX network achieves a governance system for community sovereignty through democratic voting by Tron wallet TRX holders.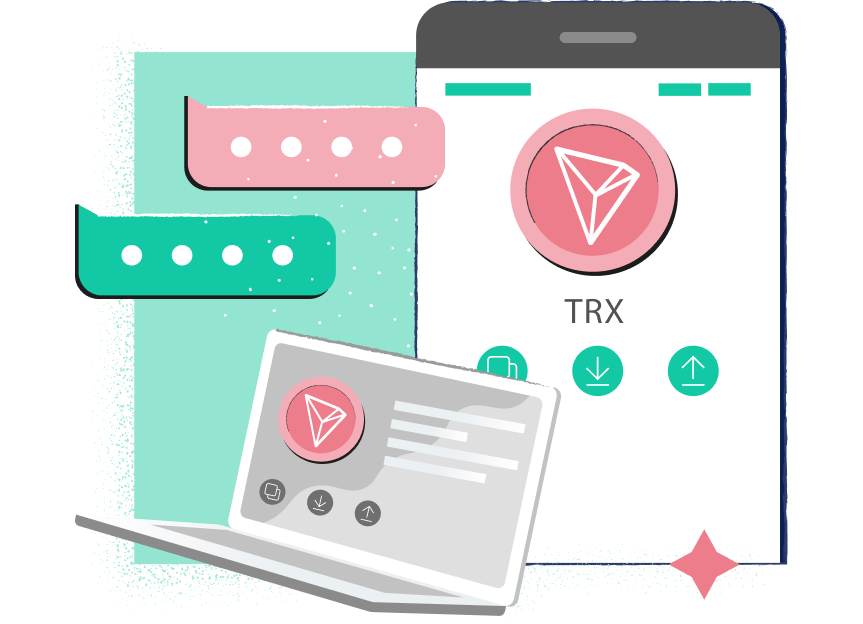 Core Projects of Tron
TRON's core projects include BitTorrent, DLive, Steemit, BTFS, BitTorrent Speed, uTorrent, and TronTV.
Tron Block Explorer
TRX Block Explorer is a tool for exploring TRX blocks.
TRX Block Explorer is a web application that displays extensive information on Bitcoin blocks, addresses, and transactions.
A Tron wallet can help you manage your TRX assets by allowing you to check your balance, transfer funds, and so on. The private key is the most crucial item in the wallet. Because you have complete control over all of the assets in the TRX wallet address thanks to your private key.
3Commas on mobile - Provides millions of users around the world with secure and reliable digital asset management services.
Protect your digital asset with the 3Commas wallet, which is both safe and simple to use. Say goodbye to token theft for good.
Learn more about 3Commas Wallet features
Bitcoin, Ethereum, Litecoin, Tether, Uniswap, Tezos, Ripple, Neo, and more. Trade all of your favorite cryptocurrencies in one place!