Become a crypto master
Become a crypto master
Learn everything about crypto,
trading and bots
Learn everything about crypto, trading and bots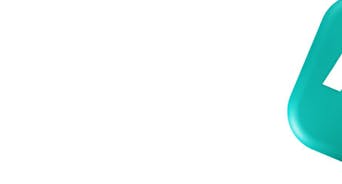 Trading Ripple: Complete Guide on Buying & Selling XRP
From

DATE PUBLISHED: DEC 21, 2020
DATE UPDATED: AUG 31, 2022
Start Trading on 3Commas Today
Get full access to all 3Commas trading tools with free trial period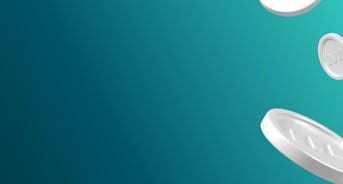 Ripple (XRP) has gotten lots of attention in the past year. Not by chance or coincidence, though, since the entire idea of XRP is to make available a cryptocurrency for safe and protected transfers between organizations. Financial establishments, banks, for instance, buy XRP, and what if you should as well?
This article will explain the basics of the Ripple network and system, tell you about the Ripple currency XRP, and show you real examples of how to purchase, sell, and trade this cryptocurrency on exchanges.
What Is Ripple?
Ripple is a real-time gross settlement protocol, currency exchange, and money transfer system. The protocol supports tokens representing fiat currencies, cryptocurrencies, commodities, and other assets. Ripple was created as an alternative settlement method for the banking system, not as an alternative to fiat money and the traditional banking system.
Ripple's primary customers are banks using the xCurrent software solution to make cross-border payments with real-time transfers. Regular users can also use Ripple's digital currency – XRP – for settlements. In short, Ripple is a global system for cross-currency payments. The main advantage of the network is that it allows mutual transfers anywhere in the world in just a few seconds.
How Does Ripple Work?
Ripple runs on payment gateways. A gateway can be any person or organization that allows users to invest money and real assets and take tokens from the Ripple liquidity pool. The gateway accepts foreign currency deposits from users and issues balances to the Ripple distributed ledger. Ripple is a cryptocurrency operating on its protocol and, at the same time, a payment system used by financial institutions.
The currency exchange scheme is simple.
Let's say a person needs to convert American dollars (USD) to Brazilian reals (BRL). First, the person converts their dollars into the internal currency of the Ripple system – XRP. Then a transfer is made to a real wallet owned by a bank. At the end of the operation, the person receives the Brazilian currency.
Thanks to xRapid technology, this exchange takes only a few seconds: one of the main advantages of XRP. Besides, all transfers in the system are revocable; that is, they can be canceled and returned. The high speed of transfers in Ripple is due to the fact that many servers around the world support the network. This is in contrast to, for instance, Bitcoin, which depends on miners.
Ripple's History
The Ripple system was initially conceived for the exchange of assets, and the Ripple currency emerged as a means of such exchange. In 2005, the first version of the system was released, and after six years, it was decided to create a decentralized network with a high speed of work and no mining process. In 2013, Ripple Labs was established.
By 2016, Ripple had received over $55 million in investments. In 2017, deals were made with the National Bank of Abu Dhabi, the largest banks in Japan, Taiwan, Korea, China, British Santander, as well as the Royal Bank of Canada and Bank of America.
At the time of writing (October 2020), Ripple's currency XRP is ranked fourth in the TOP-10 of the most popular cryptocurrencies with a capitalization of over $11 billion. There are now over 45 billion coins in circulation.
Factors That Can Influence Ripple's Price
There are three main factors that keep XRP afloat and can influence its price: technology, media build-ups, and general market trends.
Technology
Ripple is actively implemented in the corporate environment. Its developers focused their efforts on conducting international transactions carried out in various fiat and digital currencies. They claim to dethrone SWIFT technology, which has been the standard international payment protocol for many years.
Previously, SWIFT had no competitors, but the RippleNet network is capable of instantly transferring money around the world. Many financial institutions are trying to implement their developments in practice.
Media Attention
In addition to creating a partner and client base, the Ripple team actively uses both PR and advertising. Each new agreement is actively covered in the media, which, with the general excitement around cryptocurrencies, adds public attention to the project.
Ripple is making a conscious, powerful effort to promote itself in the media, and the results are visible. In the world of cryptocurrencies, media hype is critical to success. There is an almost measurable correlation between the number of new partners and contracts and the coin's price.
Market Trends
Real-life example: The three largest cryptocurrency exchanges in South Korea accounted for about 50% of XRP daily turnover (2019). Then it was possible to resell these coins bought in another country with a 16.5% wrap. Local speculators added their interest in the price in the domestic market of Korea, taking advantage of the excitement.
But with the tightening of regulation by the authorities, this opportunity has become a thing of the past. And this seriously affected the cost of Ripple, and not in the best way. Other cryptocurrencies were also affected by the activity of regulators.
Ripple (XRP) Investing in 2020: Price Prediction and Analytics
Today, thoughts and forecasts on the matter of XRP are quite divided. Some analysts are assured that investing in this coin will bring great revenue; others seriously hesitate the possibility of further growth in the price of the asset.
Some negative reviews about XRP and its prospects:
Analysts at Xrplorer.com are of the opinion that up to forty percent of XRP transactions are scams. Cybercriminals bait users with promises that they will surely benefit from the crypto rates differences.
Information about the large amounts of "BTC" being sent on the XRPL:
- Fake investment scheme/arbitrage platforms claim to profit from arbitrage trading Bitcoin across platforms
- They provide evidence of their legitimacy by linking to real transactions on real blockchains

1/4

— xrplorer.com (@xrplorer) June 28, 2020
Peter Brandt, a renowned broker who previously correctly predicted the 2018 Bitcoin correction, also believes XRP to be a manipulative rip-off. He is confident that XRP is not worth any investment.
Patience please. It will come. $xrp is manipulated scam

— Peter Brandt (@PeterLBrandt) June 4, 2020
XRP's inflation rate is five times that of other cryptocurrencies that are in the lead. This conclusion came from Messari analyst Florent Moulin. Crypto community members believe that such indicators point to a low level of potential profit from investments in XRP.
Various stakeholders are also worried about the bulky amount of XRP in the hands of Ripple co-founder Jed McCaleb. In April 2020 alone, he sold 54 million coins from his holdings. Between 2014 and 2019, he sold about 1 billion XRP in total.
🐳🐳🐳 For the sake of transparency we took a closer look at several blockchains and their whales. In the first article of a series we discuss a famous Ripple whale. Find out how rich they really are on our Medium blog!https://t.co/je2py8vSkw

— Whale Alert (@whale_alert) February 6, 2020
Still, this is only a fraction of what has been circling around – you can find more in our XRP Prediction article. It makes sense to remain hopeful about XRP and its projections for the future.
How to Buy and Sell Ripple
We have already talked about the Ripple network, how XRP differs from other cryptos, and what the pros and cons of the platform are. Now let's talk about how to buy and sell XRP.
Buying XRP: How-To Guide
There are wallets like Ripplex, GateHub, and Ledger to store XRP. To transfer them there, you need to create an account and make a transfer to the address of your wallet. When using a wallet to store XRP, it is worth writing down the secret key on a piece of paper and keeping it in a safe place, or better even on a few sheets.
Remember: the private key opens access to your wallet, that is, to all your funds. It should be noted that 20 XRP is initially required to be deposited into each wallet as a standby to guard against low-level spam attacks.
Exchanges Where You Can Buy & Sell XRP
First things first, you have to find exchanges that support Ripple, such as Bitstamp, Kraken, and GateHub. There are several ways to buy XRP. With the help of BestChange, you can buy Bitcoin, for which you can buy XRP on any exchange (Poloniex, Binance, etc.).
Buy Ripple for USD with a Credit Card
If you don't have BTC, the easiest way to buy XRP is via bank transfer or credit card. One option is to purchase XRP on the Bitstamp exchange. After registering and providing all the necessary documents, the account can be replenished with dollars or euros through the bank. Once the money is deposited, you can buy XRP directly from the exchange.
You need to register and open an account, which can be funded by bank transfer (the exchange charges a commission of $15). Once the funds are credited to your account, you can buy XRP directly from GateHub.
Buy Ripple for USD with PayPal
You can go through the same process of exchanging USD for XRP through BTC. Alternatively, you can make the conversion directly. This can only be possible if the exchange accepts PayPal.
How to Sell Ripple (XRP)
As such, the most profitable way to sell XRP is to exchange them on a cryptocurrency exchange. Some exchanges can only work with cryptocurrencies (Binance); for example, you can exchange Ripple for BTC and withdraw it to another wallet. Some exchanges work with fiat; you can sell XRP for dollars or other currencies.
Which exchange to choose – the final decision is yours. The Exmo exchange is popular, where you can sell cryptocurrency for dollars, euros, and other currencies and withdraw in available ways: AdvCash, Payeer, Perfect Money, Okpay. After verification – by bank transfer, to Visa or Mastercard, and other conventional methods.
The Exmo exchange provides an opportunity to purchase various cryptocurrencies (Bitcoin, Ethereum, Dash, Litecoin, and others).
There are plenty of crypto exchanges that support XRP, such as StormGain, Bitstamp, Bitfinex, Kraken, and many others. After choosing an exchange, you need to register and verify your account. The next step is to deposit the amount of XRP you want to the wallet.
XRP Trading: Step-by-Step Guide
Next is an example guide on how to trade your XRP on Binance. The advantage of trading on Binance is that it's much cheaper, you pay a nominal fee and get access to different coins. Trading on Binance is as easy as trading on other exchanges.
This step-by-step plan assumes that you currently have your Ripple in a GateHub wallet but can, of course, also be used if you have your Ripple in any other wallet.
1. Register with the largest exchange of the moment: Binance.
2. Verify your email address and enable 2FA (optional but recommended).
3. Once logged in, click on Funds (Deposits Withdrawals) at the top right.
4. Search for XRP or Ripple in the search field.
5. Then click on Deposit that is behind Ripple.
6. A message will appear that you must always enter a deposit address and a deposit tag, click Continue.
A unique Ripple address and deposit tag will be registered for you:
7. Open a new tab and log in to GateHub.
8. Click Wallet in the left menu.
9. Click on Send Payment, a pop-up window with the title Send Payment will open.
10. The Instant tab is active. Enter your password and click Unlock.
11. At Binance, copy the XRP Deposit Address (this address starts with an "r") and paste it in the Send To field at GateHub.
12. If you have pasted this, a new field with Destination Tag will open.
13. Copy the XRP Deposits Tag at Binance (this consists only of numbers) and paste it in the Destination Tag field at GateHub. It is important that you provide both the address and the deposit tag. If you don't, you may lose all of your Ripple.
14. Enter the number of Ripple you want to send. Take the GateHub Reserve and the fee into account.
15. Click on Next Step.
16. Check the data again and click Confirm.
Within seconds, your XRP will be credited to your Binance account. Give Binance a few minutes for this to take effect. (If it takes longer than an hour, you can start worrying) You will receive an email notification confirming your deposit.
17. Log in to Binance.
18. In the top left, click Exchange followed by Basic.
19. You will now see a lot of information about the coin that is selected with you.
20. Search for XRP in the search field on the right.
Make sure BTC is colored yellow as shown in the picture:
21. Click on XRP/BTC, and the Ripple overview will be loaded.
At the bottom, you will see Sell XRP as shown below:
You will also see your XRP balance there, and you can determine how much XRP you want to sell. The market price changes every second, click on XRP/BTC again to enter the current market price.
22. Enter the amount of XRP you want to sell at Amount (this cannot be more than the number of XRP you have).
23. Choose how much XRP you want to sell and click on Sell XRP.
A sell order is immediately created, and your XRP is exchanged for the total amount of Bitcoin that is displayed at Total. If you have selected the current market price, your sell order will be processed immediately.
The number of XRP has now been deducted from your balance, and a number of Bitcoin has now been added to your balance. You can now choose to buy another coin from Binance or have your Bitcoin paid out in fiat. In order to have your Bitcoin paid out, you must sell your Bitcoin to a broker.
6 Reasons to Invest in Ripple (XRP) Now (2020)
 "A bank a week" strategy 
Over a hundred banks worldwide are currently testing Ripple's fast software. Ripple wants to connect a total of about 200 banks, which means each week, they connect a new bank that will use XRP. Ultimately, more transactions will mean increased demand, which will only make the XRP coin worth more.
 Unparalleled transaction speed 
Did you know that XRP's transaction speed is even faster than VISA's? Speed, ​​combined with reliability, makes XRP a currency that can be trusted and which the world needs. Every week more banks join and go for it.
 XRP is increasingly chosen over PayPal 
Wire transfers are a big part of the market, and PayPal has been the preferred choice in recent years. That is changing. Now that the banks realize how fast, cheap, and reliable XRP is, they are opting for XRP for international transactions.
 Convert from XRP to fiat available 
Financial and economic markets are known to be unstable. This is why every economic crisis has started. Ripple wants you to avoid that trap by owning XRP. Banks are careful and pay close attention to what happens. But they also demand more XRP so that the scarcity brings more value. You, in turn, can benefit from that.
 Ripple's processing platform is gaining more success 
Millions of dollars have already been converted with the Ripple platform. The collaboration with Tencent Holding Limited has made it possible for millions of dollars to be sent on this platform. These millions of transactions are both national and international. The volume is massive, and it confirms how reliable XRP has become.
 Digital Currency Marketplace and Ripples XRP 
Blockchain technology makes transactions much cheaper, and users are now starting to realize this, too. It is amazing that banks and financial organizations are willing to change quickly and fundamentally. Let's just stop and think for a second: Starbucks, MoneyGram, and Western Union are already affiliated with Ripple.
Summary
The determination of the XRP team is to provide a cryptocurrency for safe and protected transactions amongst various institutes and establishments. Financial establishments such as banks buy XRP, and hopefully, you've made up your mind as to what you should do now.
But remember that as with any type of trading, never invest more money than you can afford to lose. This golden rule is valid for all investments, and especially in the cryptocurrency area. Always make sure to do your own research prior to investing.
Get Your Free 3 Days Full Access on 3Commas
The contents of this article are not intended to be financial advice and should not be treated as such. 3commas and its authors do not take any responsibility for your profits or losses after you read this article. The info contained herein is based on data that was gathered from a variety of sources. This should not be used as a parameter for investing. The user must do their own independent research to make informed decisions regarding their crypto investments.

Mikhail Goryunov
A proven leader, successful at establishing operational excellence and building high-performance teams with a sharp focus on value creation and customer success.