The Bybit Trading bot is an extremely useful tool to get the best out of your trading transactions. 3Commas integrating with Bybit basically works like a trading robot that can buy and sell your cryptocurrency. It gives you the chance to manage more beneficial trading tools not currently present in the Bybit platform itself.
It's the easy route to start cutting your losses and get more pay-off out of your trades. It is well-regarded and has got you covered no matter the trading endeavor.
About Bybit
Bybit is a company founded in March 2018 and has its headquarters in Singapore but is registered in the British Virgin Islands. The exchange can be traded up to 100x leverage and offers the following cryptocurrency assets and digital products: BTC, ETH, EOS, and XRP. It is available across the world, except the USA. Bybit is also quite popular and is one of the key players in the crypto derivatives market.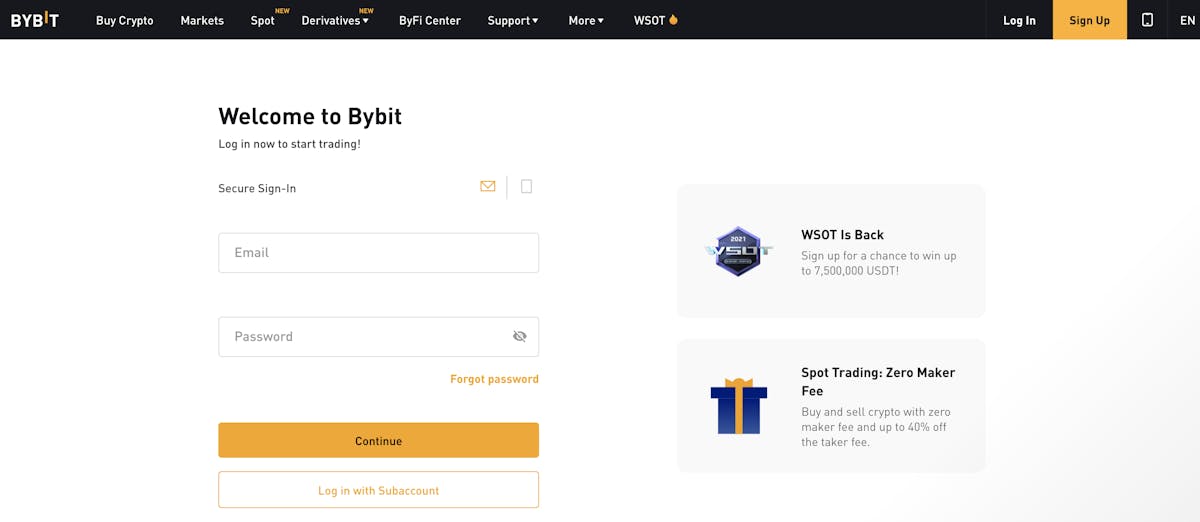 3Commas Trading Bots
3Commas is a buy/sell bot that provides tools that make it easy for users to trade by letting an AI do the trade analysis. It also offers copy trading such as the Yobit exchange strategies for users to copy from the best portfolios. To get started, one simply has to choose between the following: short, simple, composite, and composite short bots.
3Сommas plans
Access to the platform features depends on the plan. Choose one that suits you most: starter, advanced or professional.
3Commas Bybit Trading Bot Advantages
The UI/UX on the platform is very user friendly providing multiple tools and analysis to make trading easier for its users that is always available to its users. Furthermore, it has a top-notch and responsive customer support team available 24/7.
Trading Fees
Trading fees will be incurred for executed orders. Successful maker's trades are not charged and will instead receive a rebate of 0.025% no matter what the order size. Takers, on the other hand, will be charged a fee of 0.075% for consuming liquidity. Further details on the table below:

Take Advantage of the Free Trial
3Commas offers the chance to grab a free trial. This program is for newcomers and experienced traders alike to see that it a simple solution to start garnering more from investments.
3Commas System
This is available via SaaS, in other words, you can access it online through the 3Commas website so there is no need to download any applications. However, there are iOS and Android mobile apps available if it is preferred.
Connecting the 3Commas Interface to Bybit
You can use the Bybit Trading bot by linking your Bybit account(s) to the 3Commas trading platform through API keys. You can take a look at these steps to further help you out on the details on how to connect.
Security Features
Bybit on its own has features such as "Mark Price System" and "Spot Price Index" to reduce the risk of anyone that might manipulate the market, which proves that security is important to them. Keeping ties with 3Commas show the value of this platform.
3Commas uses an API connection so that the content embedded can be easily accessed but at the same time secure users of their funds by allowing them to switch off the withdrawal option on the platform. Moreover, information that is generated through an API connection such as passwords is almost difficult to replicate.
Remember that all crypto investments involve risks. 3Commas does not guarantee future returns based on past performance and should only be used for informational purposes.
---
More trading bots
Start Trading on 3Commas Today
With 3 days of full-access to all 3Commas trading tools