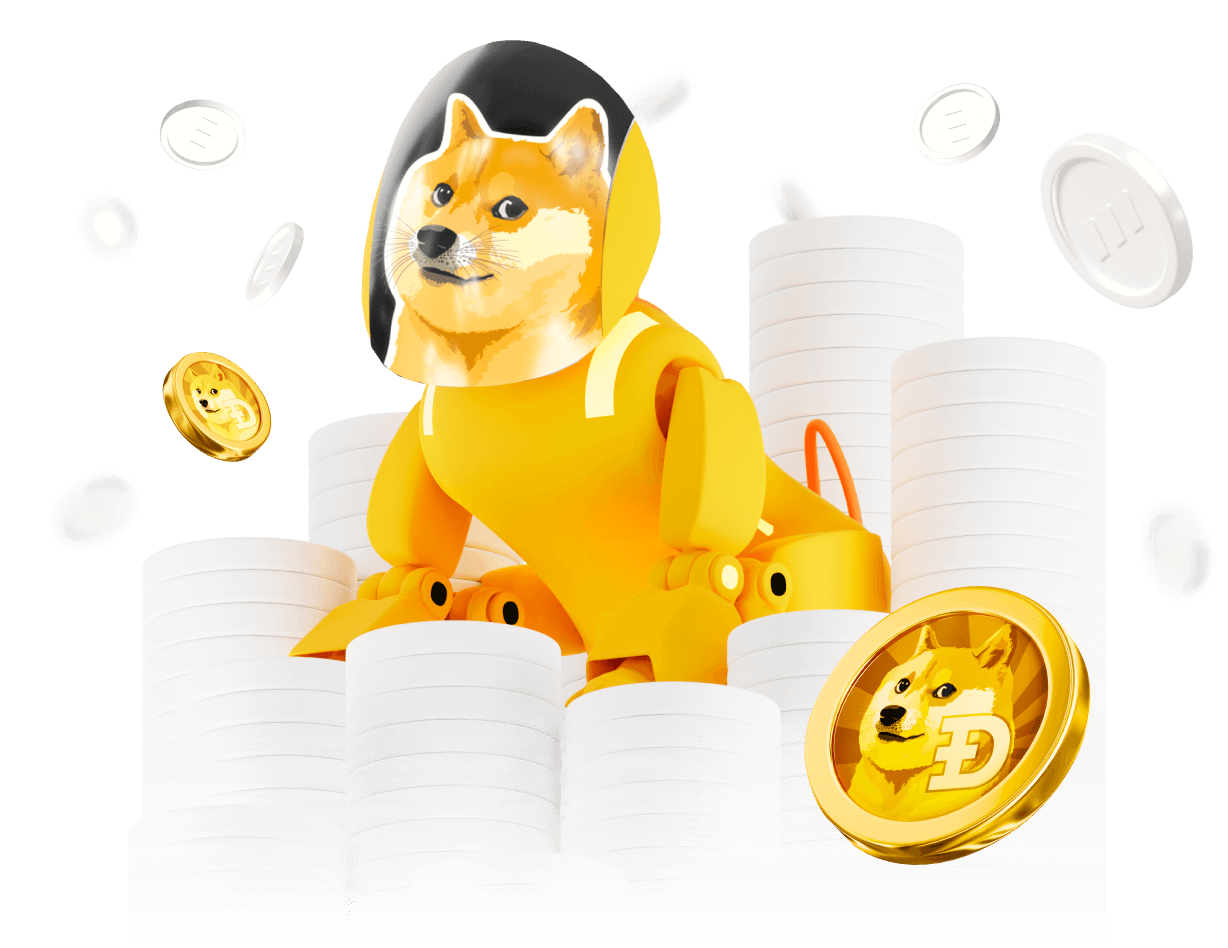 Dogecoin made some hype a little while ago, barely leaving anyone indifferent. 
This article breaks down why DOGE might be a gem opportunity for bot trading, what are the benefits of robots, and how you can make money using 3Commas software.
What is a Dogecoin Trading Bot?
A Dogecoin bot or robot is a software tool that allows you to automate your DOGE trading strategy and capitalize on the crypto market. Employing a bot for Dogecoin trading increases your productivity, as you don't need to sit in front of your computer all day monitoring trades. Even while sleeping, algorithms are actively trading Dogecoin for you.

At the moment of writing, Dogecoin is listed on 72+ crypto exchanges, including the most prominent ones like Binance, Coinbase, Bybit, and more. Here is the list of top 5 exchanges in terms of daily volume traded where you can trade DOGE.
Benefits of 3Commas Trading Bot for Dogecoin
With the constant growth and evolution of the crypto market, 3Commas has been intentional about its services, offering unique tools for users to take advantage of their market positions. Here are a few benefits of using 3Commas for your Dogecoin trading.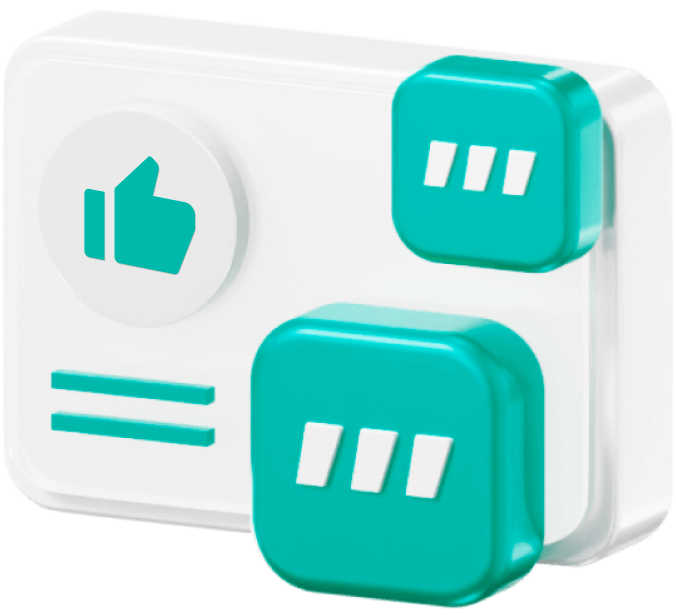 Flexibility
The trading bot offers an easy-to-understand interface that allows you to select strategies, and automatically open and close positions. Instead of trading DOGE across several marketplaces, you can manage multiple positions simultaneously.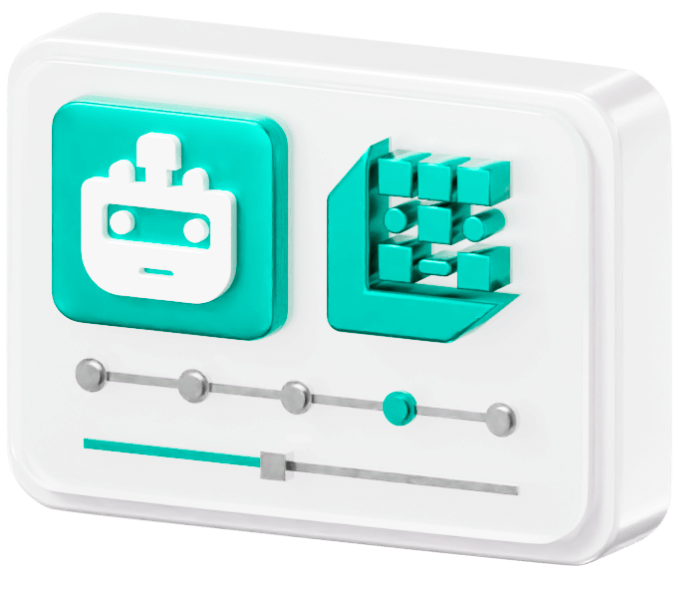 Detailed Trading Tools
3Commas offers a wide range of trading tools for traders of all levels of expertise. This allows them to trade DOGE on the open market, limit, spot, and leveraged trades on their accounts. Other advanced features include backtesting, copy trading, and the academy section.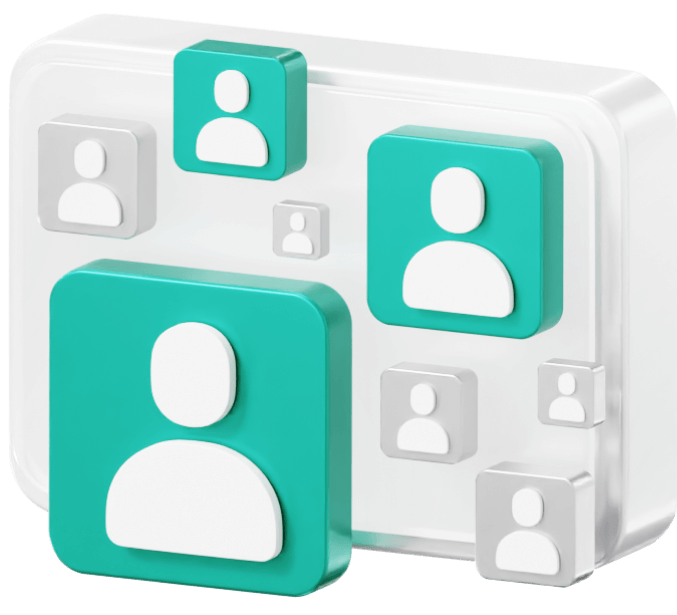 Social trading
Imagine you could quickly learn and copy tailored strategies from advanced traders to use their market positions and portfolio management techniques. 3Commas goes far beyond merely copying someone's portfolio, providing you with all tools necessary to improve your trading results.
How to Launch a Bot for Dogecoin?
If you feel like starting trading using DOGE robots, you can kickstart your automated trading on 3Commas and launch your first trading bot following the next steps..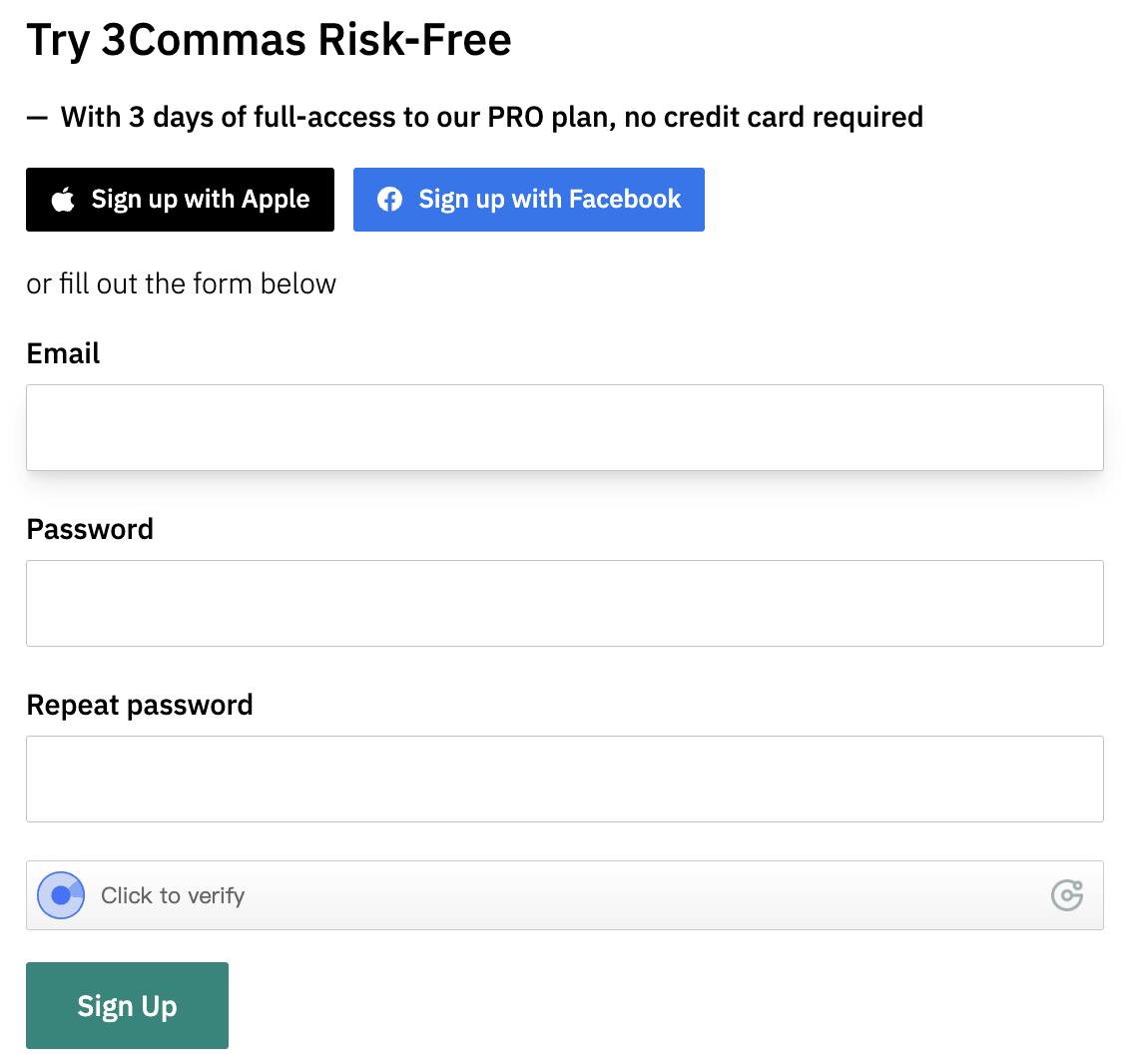 Step 1: Create an Account
Reach out to the 3Commas website and click on Try It Free to get started.
Fill out all the fields required to create an account from scratch. Alternatively, you can use your Apple/Facebook account to pace up and keep going faster.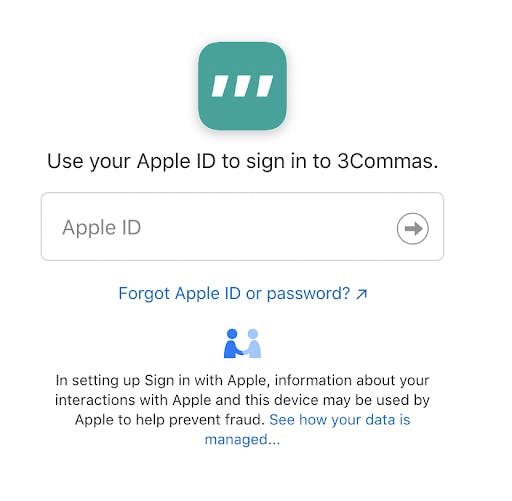 Step 2: Set Your Account
If you're willing to start off using 3Commas Bot functions directly, you have to connect your exchange account with an API. Read more about connecting an exchange using an API key. 
Otherwise, if you want to practice first, you can use a demo account also known as a paper trading account. Read more about enabling demo mode. Please note that paper trading is only available for subscribers. In other words, 3Commas free doesn't provide a demo account by default.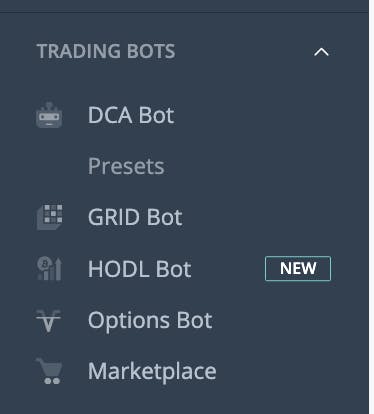 Step 3: Pick a Bot
Once you sign in, you'll see the dashboard by default and the side menu left-hand. Click on the trading bots tab to expand the list of available trading bots 3Commas provides.
Arbitrage bots examine prices across exchanges and execute DOGE trades accordingly 
Grid bots are used to set buy and sell levels for multiple DOGE trades
DCA bots are used to open various DOGE buy/sell orders offering a lower buy-in or higher sell-out average position
For example, GRID bots work perfectly on fluctuating sideways markets, which might be a good fit for meme coins like DOGE. You can read more about AI GRID bots here.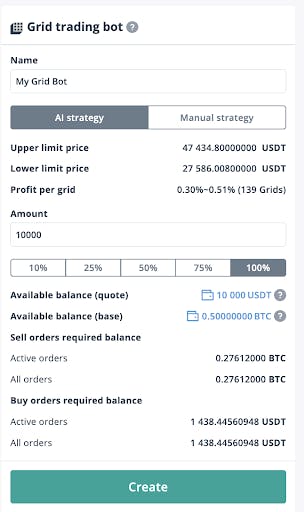 Step 4: Set the Bot
Once you pick a bot type, proceed to its page and set trading criteria as limit prices, profits, and available amount. You can also set your bot manually by clicking on a Manual strategy tab instead of the default AI strategy menu appearing. 
Click on the Create button to finalize a bot creation. You can learn more about 3Commas bots here.
Dogecoin is one of the most prominent meme coins, meaning it's listed on many crypto exchanges. You can buy/sell Dogecoin using crypto or fiat currency on exchanges like Binance, Coinbase and more. Unlike other crypto assets, Dogecoin has massively benefited from social media and celebrity exposure to become one of the most speculative crypto assets.
At the time of this writing, Dogecoin is trading multiple folds lower than its all-time high and five times below its previous market cap — a drop from almost $50 billion at its peak to the current $10.5 billion. Summing up, you have plenty of opportunities to capitalize on Dogecoin trading. 
The crypto market is flooded with many crypto trading bots, which can be an issue for beginners trying to know how and where to start. However, there are reliable and reputable trading software providers like 3Commas. 
If you wondered how to automate your trading, DOGE might be an excellent opportunity to start off, as this meme coin is highly volatile and potentially profitable. Especially if the reliable 3Commas Grid bot covers your back 24/7.
FAQ
A trading bot is a software tool that allows you to automate your trading strategy and exploit the crypto market.

3Commas trading terminal uses advanced automation tools like trading bots powered by hard-tested strategies to operate effectively on a scale. Algorithms monitor the market direction to decide which strategy fits bets at the moment to take full advantage of the market.

You can use many good settings for your bot, depending on what you want. Generally, mean reversion strategy, average price strategy, and Arbitrage are all good.

Bots can help you avoid emotional trading, free up extra time, and spot trading opportunities 24/7, barely missing anything within their built-in trading logic.

The best option depends on what you're looking for in a bot. Some reliable automated trading software providers include 3Commas, CryptoHopper, and more.

Automated trading bots even work while you sleep or have your emotions set in. You don't have to be actively trading, as they monitor and execute orders on your behalf.
Start Trading on 3Commas Today
7 days of full-access to all 3Commas trading tools.