The Kraken Trading Bot allows first-time users as well as veteran traders a chance to take advantage of an automated trader that does not sleep and will continuously monitor and analyze the market. It also provides additional tools for vast ways to earn profits. An auto crypto bot for Kraken is definitely what will give you the leading edge in growing your investments.
3Commas has designed a trading robot that automates your trades in order for you to make the most out of the market whenever you choose to use Kraken. The crypto market is open 24/7 so it can be difficult for buyers and sellers to get the timing just right when trading manually.
Kraken Background
Kraken is one of the most secure cryptocurrency exchanges on the market. It is a US-based company founded by Jesse Powell in 2011 in San Francisco. The platform has a world-class interface that offers a wide range of features. They also have a variety of cryptocurrencies and fiat. Although it operates in the US, it is not supported in New York. It is available in multiple countries, including Canada, the European Union, and Japan.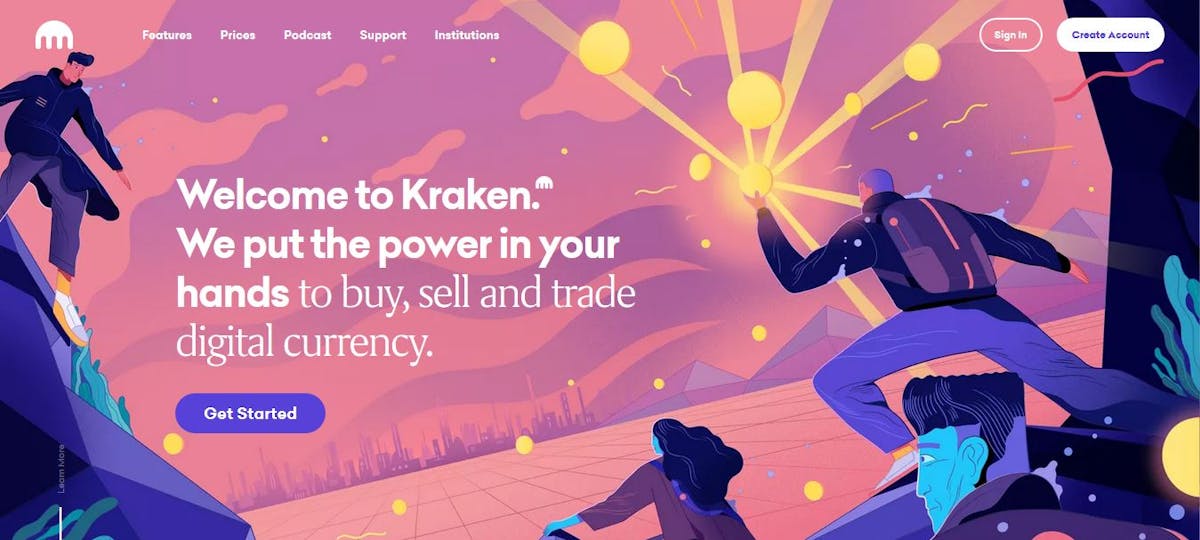 Information on 3Commas Trading Bots
AI technology has advanced in so many ways. 3Commas leans toward innovation and therefore offers tools to build a bot based on your crypto preferences and also have the option to copy successful and top strategies like the as seen from Yobit exchange. To get started you will have to pick between short, simple, composite, or composite short bot.
3Сommas plans
Access to the platform features depends on the plan. Choose one that suits you most: starter, advanced or professional.
3Commas Kraken Trading Bot Benefits
3Commas makes the complicated simple. The advantage of having a buy/sell bot as your exchange trader means that you can get back high returns with handy and manageable tools that provide certain preciseness to trading in the market. Moreover, we have an outstanding support team that will assist with any issues or queries immediately.
Kraken Trading Fees and Charges
The trading fees for takers is at 0.26% but is highly competitive in the market due to the maker's fee being set at 0.16%. Kraken also gives incentives to promote liquidity.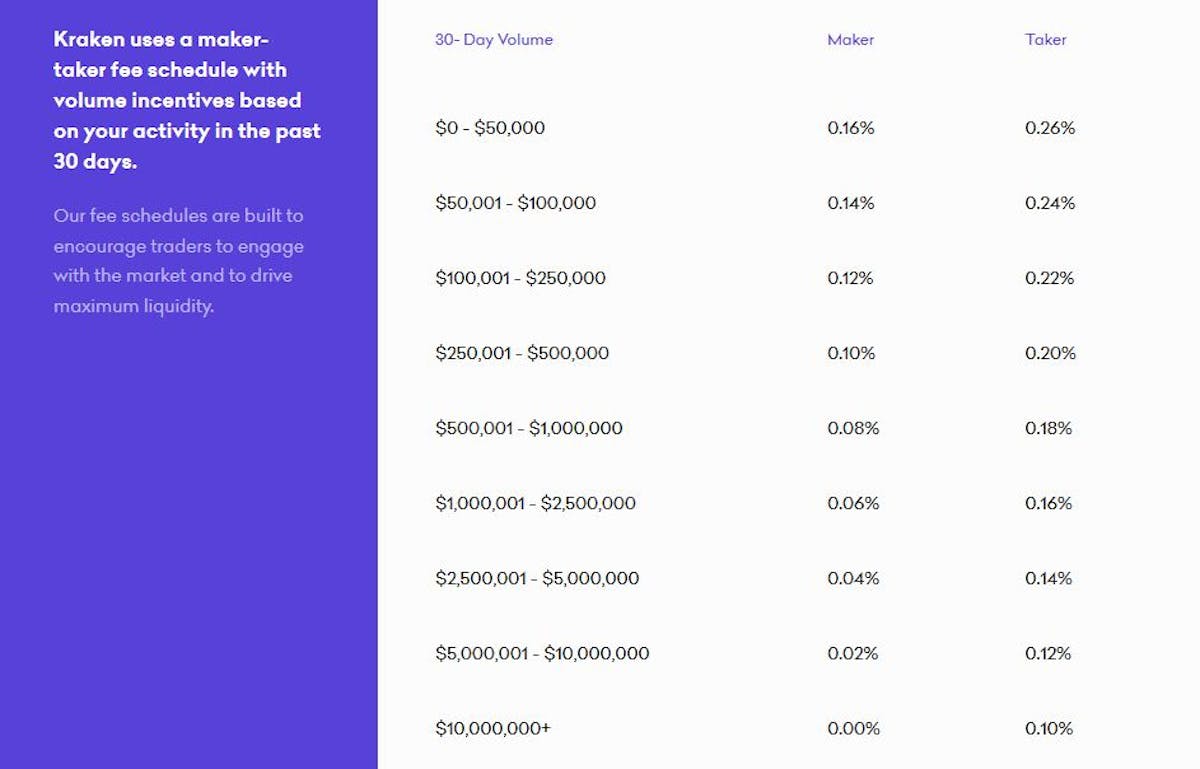 Free Trial Run
3Commas offers a free trial so you can get a taste of how effortless and hassle-free it is to have an automated trader.
Saas System
Kraken trading bot is available any time online so long as you have an internet connection. There is no need to download software for this to run. To make things more convenient, there is also an app for iOS and Android users.
API Keys
API keys are all that is needed for you to link your Kraken account and 3Commas interface. You can click on this link if you need guidance on how it is done.
Safety and Security
Kraken is integrated with 3Commas through API wherein this connection allows easy communication between the two and a user can easily switch off their withdrawal preferences. Passwords are also not easily forged as they are encoded through the API connection.
Despite many benefits, crypto is risky, speculative, and complex. 3Commas does not hold any liability on the performance or loss obtained in a trade. Source material should solely be used for information purposes.
---
More trading bots
Start Trading on 3Commas Today
With 3 days of full-access to all 3Commas trading tools