Meet your new crypto trading bots
Build your portfolio while you sleep using expertly engineered automated bots that deliver the performance elite traders demand with the simplicity new users need.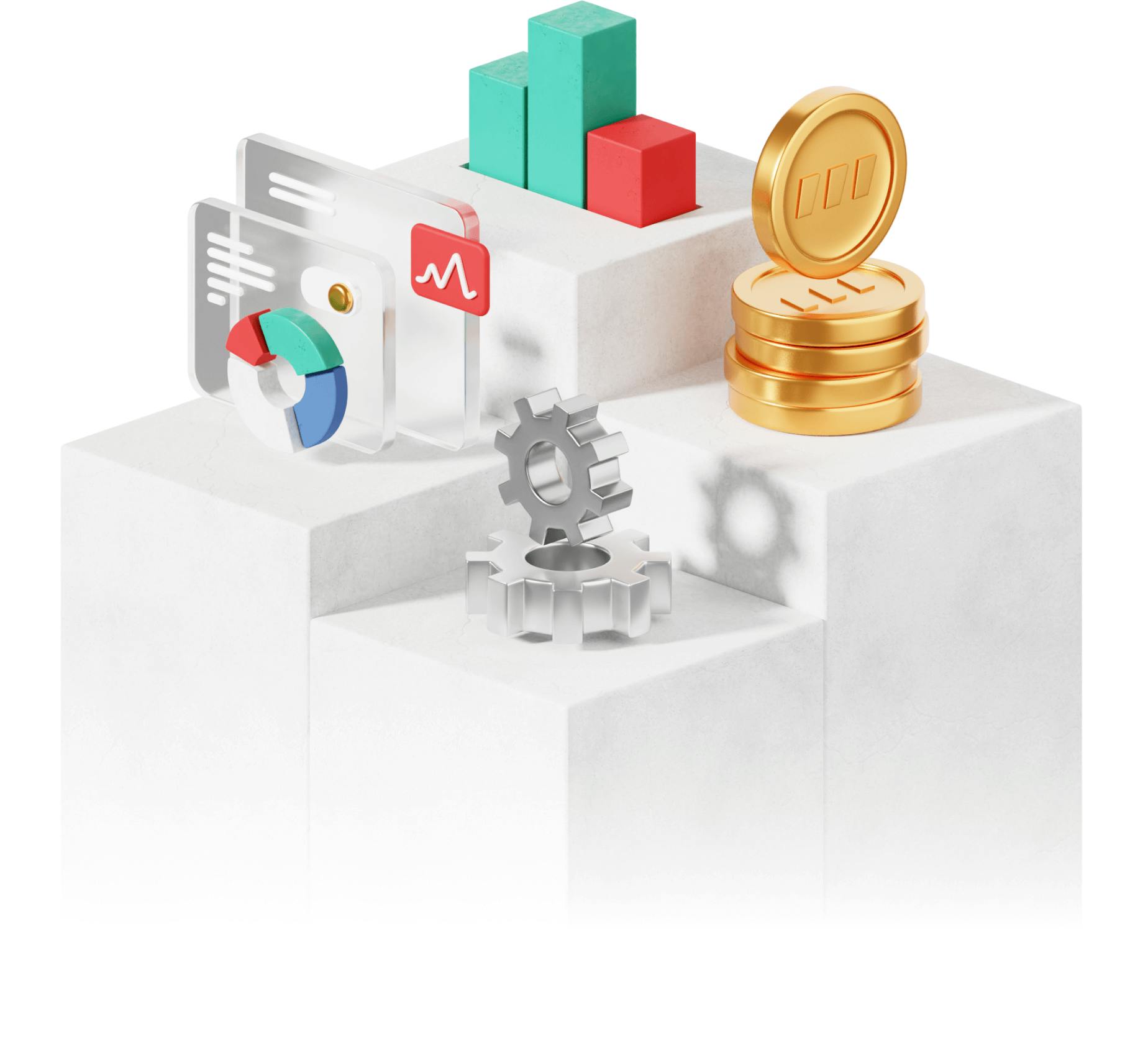 3Commas helps traders win regardless of market conditions
For every market condition, there's a trading strategy that can take advantage of it. 3Commas bots happen to be really good at reducing average acquisition costs, directly increasing your positive margins from each trade.
Use DCA Short bots to borrow and sell tokens at the current price and buy them back at a lower price
Use DCA Long bots to buy the natural dips and sell the spikes as the price rises over time, achieving a better average entry price for your positions
Use Grid bots to pick up cheaper tokens when they hit support levels and sell them when they're close to resistance levels
This is just a small sample of the many paths you can explore by leveraging the power of the 3Commas trading platform.
Crypto is hard, but 3Commas makes it easier
The right tools for every kind of market.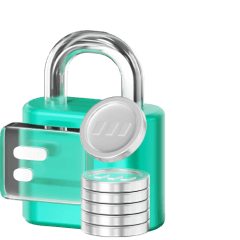 Security
3Commas only interacts with exchanges using API keys. We use Fast Connect and IP whitelisting to provide strong security.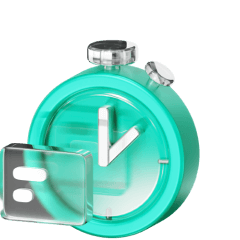 Trade Automation
Our DCA, Grid, and Futures bots are proven performers that execute your trading strategy at scale. The market never sleeps, and neither do our bots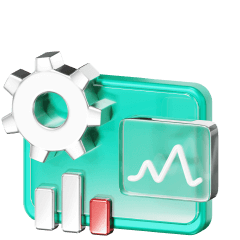 Analytics
3Commas' dashboards show you exactly how your trades are performing, so you know when to optimize and when to let them run
Level up your trading game with advanced trading tools that work on 16 of the biggest exchanges
Winning trades is the goal, and 3Commas is your all-in-one tool to achieve it. Integrating with most any exchange, 3Commas provides you the functions you wish you had and doesn't make you move your assets.
---
Manage all your exchange accounts from one interface
Automated trading tools are supported on 16 major cryptocurrency exchanges
Trade automation opens up new ways to seize opportunities
Unlike traditional stock markets, cryptocurrency markets operate 24 hours per day, 7 days per week. This is a point of fear for manual traders, but not for 3Commas users. Your bots aren't limited to Mon-Fri normal business hours to open deals. You can set up bots to operate under almost any contingency, whether it's a flash crash or the market shooting to the moon. Sleep easy at night and let bots do the work.
Why do traders choose 3Commas?
"It's a beautiful tool for making money, automated trading, and optimizing your crypto wallet management."
"3Commas is one of the best services for automated trading on cryptocurrency exchanges."
"Great platform with clear presentation of your crypto's and DCA bots performance!"
3Commas features
Create portfolios with any coin alocation and rebalance your account with a click.
Add multiple accounts to track your portfolio and check your daily PnL.
Trade without money. Test strategies safely and without any risk.
Accrue additional assets with unexpected market moves. Sell and buy back coins.
Subscribe to signals provided by other traders to copy strategies.
Manage your positions in one tap with the 3Commas mobile app
Download the mobile application, track strategy statistics, launch bots, and close orders. Whether you're at home or on the road, manage your positions anywhere.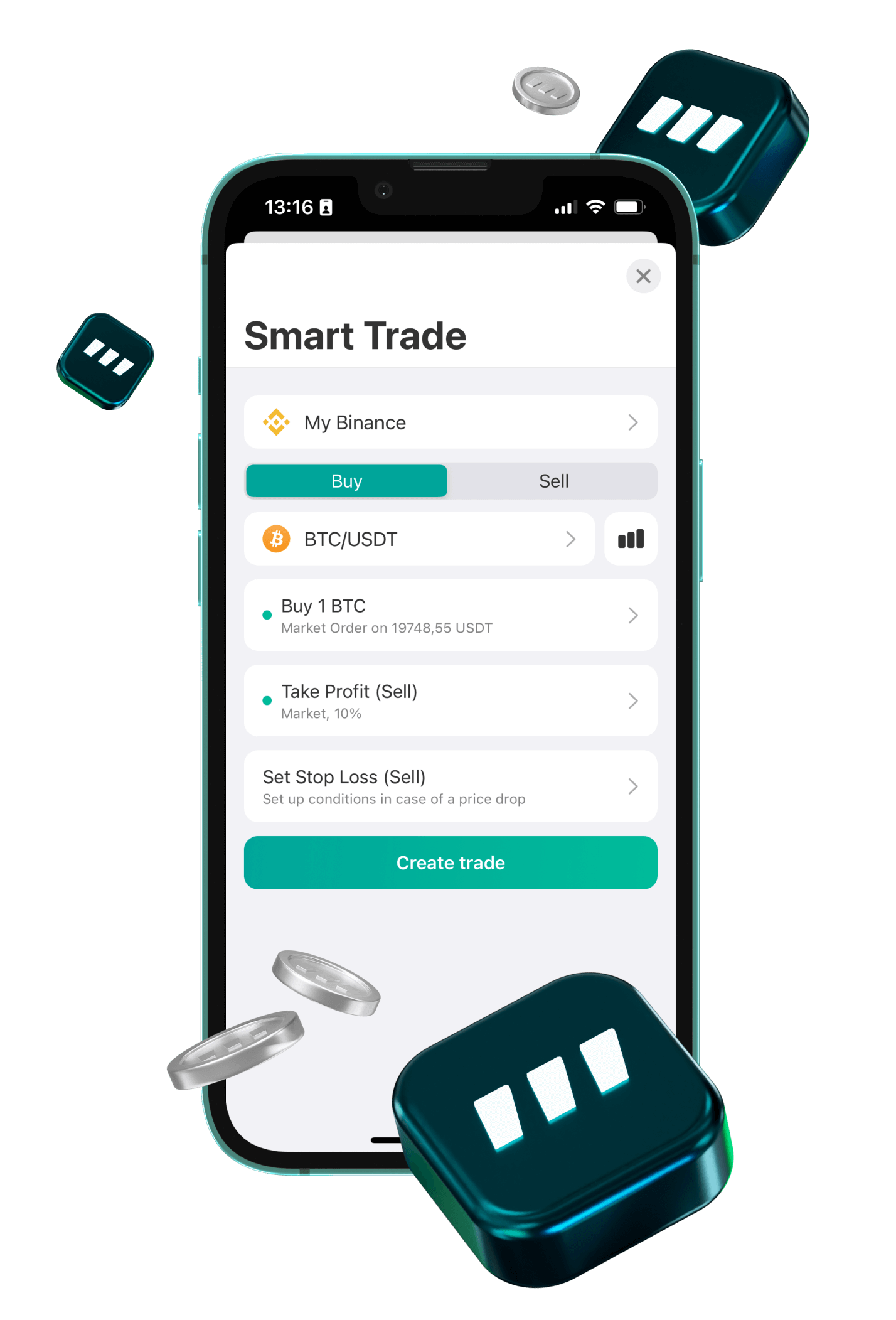 News and announcements
It's time to trade smarter
In partnership
with Binance
We recommend to use only proven trading services. We have been working with Binance since 2017, in October 2019 we became official partners
Follow the 3Commas' Blog
We constantly review our tools and popular trading strategies. Follow our blog to keep up-to-date with the latest news
Go to Blog
FAQ
Trade bots can be profitable when set up to use a trading strategy appropriate to market conditions. Using an automated crypto trading bot requires a basic understanding of current market trends and then matching a strategy to those trends. 3Commas offers a variety of proven templates created by professional users that can help new traders make profitable crypto trading bots.

Bots trade crypto by automating the manual commands a user would normally make. They rely on triggers, referred to as signals, to tell them when to execute the buy and sell commands based on conditionals you select. Think of it as "if X, then Y." These signals monitor the price movement of coins based on API connections with the crypto exchange, and then follow your commands when the market conditions are met. Multiple signals can be used to create complex trading strategies that are very difficult to execute manually. Common automated trading bots are DCA bots, Grid bots, Futures bots, Options bots, Arbitrage bots, and HODL bots.

Using a cryptocurrency trading bot is the best way to trade crypto if you plan on doing anything other than buying and holding. The bots never sleep and they can execute your strategy 24/7 so that you are not stuck at a computer inputting a lot of manual commands. Using a bitcoin trading bot, for example, allows you to automate buying the lows and selling the highs when the market is dynamic. Using bots to trade crypto allows you to have your assets working for you to make profits and increase the value of your portfolio rather than sitting in storage.

This depends on several factors, such as the trading fees imposed by a supported brokerage such as Coinbase pro. Using an altcoin trading bot on a trading platform will typically require a monthly subscription fee between $14-50 depending on the number and type of bots you will be using. Trading fees on a crypto exchange are charged with each trade, which can make some high-frequency trading strategies unprofitable on exchanges with higher fees.

A trader can make considerable profits conducting bitcoin trading or altcoin trading if they're using the right strategies and settings. A proficient trader measures success by profit percentage earned from their average trades, rather than raw totals. It's not uncommon for experienced traders to average between 15-25% profit over the many crypto trades they do each week. New users will likely experience lower profit percentages as you learn more about how to do technical analysis of the market and how to fine-tune your bots to get better performance.

Automated trading has already been proven to work over the course of millions of bot trades. The key thing is to choose a reliable trading platform that features cryptocurrency trading bots with proven track records. The platform should also be very transparent with performance data so you have the information you need to create a solid trading strategy. Automated trading works well when users pair a bitcoin trading bot or altcoin trading bot with a good strategy and third party signals on a crypto exchange with reasonable fees.

There are many market conditions where holding is not a good strategy. If the market is rapidly going down, a bot that sells your assets and then buys them back at a lower price will result in significant gains to your portfolio when the market recovers. When the market is flat, a Grid bot can take advantage of daily fluctuations to grow your portfolio slowly over time rather than having your coins in cold storage doing nothing.

To set up a cryptocurrency trading bot, a trader needs to make a few decisions. First, which type of bot do you want to use? Then you need to pick which crypto exchange you want to use. Next, you need to decide which trading rules to configure the bot with. This includes the creation of a strategy that will determine how the bot trades, as well as choosing signals that determine when the bot trades. Alternatively, you can choose a preset template that has all of these trading rules locked in already, greatly simplifying the experience for the user.

Most crypto trading platforms offer a free option that includes 1-2 DCA or Grid bots. This is a low or no-cost way to learn the platform, but most traders will want to upgrade to a paid plan that offers more bots so you can execute your trading strategies more effectively. Typically you can sign up for paid subscriptions using a credit card, debit card, or even pay with Bitcoin, Ethereum or some other stablecoin or altcoin. 

There may be an issue with your payment method, in which case you should contact our support team for assistance. If you are a resident of a country that is currently on the sanctions list for the European Union, Republic of Estonia, or other nations and international organizations listed under section 26 of our Terms of Use (Client Terms of Use), 3Commas is not able to offer you any kind of paid services, which includes 3Commas subscription plans.