Become a crypto master
Become a crypto master
Learn everything about crypto,
trading and bots
Learn everything about crypto, trading and bots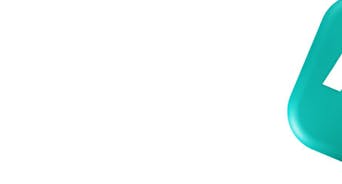 Tricksy Crypto Phishers - 3Commas Week 43 Digest
From

DATE PUBLISHED: OCT 27, 2022
DATE UPDATED: JAN 11, 2023
Details on our new Grid Bot release and an update about new phishing scams
Start Trading on 3Commas Today
Get full access to all 3Commas trading tools with free trial period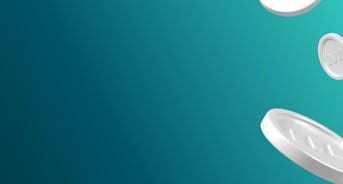 Market Overview
Nothing super interesting happened last week. SOL took a 7.36% dip, but no significant dynamic movements elsewhere in the top 20. If you had a Grid Bot set up for ETH last week, you were probably happy with the results. Bear markets are a grind, ladies and gentlemen, and Grid Bot is designed to let you make profits off those minor bounces between support and resistance that drive HODLers crazy. As you'll see below, 3Commas has added some new functionality to our Grid Bot that should help you show more green than red.
New Releases
New Grid Bot dropping this week with some sweet features. There will be a blog with the full description, so keep an eye out for it when we announce it in Telegram/Twitter/Discord, etc. 
What's new with Grid Bot:
Default settings in asymmetric grids should now result in better PNL ratios when the markets fall. 
Grid Bot will now build more effective grids when you add more funding by increasing the number of levels. 
You can now rename live Grid bots, rather than needing to stop them first. 
"Required balances" widget will now show available funds of both currencies in the selected pair in the quote currency equivalent. 
Binance Spot Exchange is now available for Turkey!
Traders will have full access to seek profits using SmartTrade, Terminal, DCA Bot, Grid Bot, and HODL Bot. No options or futures at this time.
Food for Thought
PROTECT YOUR API KEYS AND LOGIN PASSWORDS
There has been a new phishing attack with 10 confirmed victims since October 20th across three separate exchanges. This phishing attack works by scammers creating websites that impersonate the 3Commas interface. We are working directly with our exchange partners and the affected users to provide assistance and resolve this issue. 
There has been no breach of the account security or API encryption systems of either 3Commas or those of our partners. It was a phishing attack where users were tricked into giving up their API keys.

It's holiday season, ladies and gentlemen, and every company in the crypto space will be doing promos, discounts, giveaways, etc. Scammers are going to do their best to intercept as many people as possible with fake sites so they can capture your passwords, API keys, and wallet keys.

Be on guard and check those website URLs before you start punching in your information for those deals that seem too good to be true. Check to make sure they haven't done common substitutions in the URL like the number "0" for the letter "o" or "n" for "m."

We have full details about the phishing attack and what steps you can do to ensure your accounts stay secure.

3Commas Security Update

We'll be dropping a post-mortem blog about the full details and the work we've been doing with our partner exchanges to better protect our users.