Become a crypto master
Become a crypto master
Learn everything about crypto,
trading and bots
Learn everything about crypto, trading and bots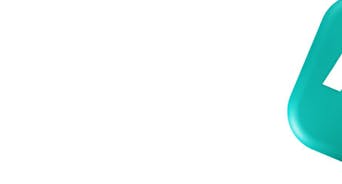 Best Crypto Exchange & Trading Platforms in 2023 Reviewed
From

DATE PUBLISHED: OCT 12, 2022
DATE UPDATED: JUL 7, 2023
The surge in value and popularity of cryptocurrencies has fueled the rise in the popularity of cryptocurrency trading. Scary at first and surrounded by frauds, today's finest crypto applications, exchanges, and platforms simplify buying and trading cryptocurrency.
This article explores the world of cryptocurrency trading and highlights the importance of finding the right platforms for your needs. When it comes to advanced crypto trading platforms, it is crucial to choose a platform that offers advanced features, robust security measures, and a user-friendly interface. Additionally, finding the best altcoin trading platform is essential for those interested in trading alternative cryptocurrencies.
By utilizing an advanced crypto trading platform, traders can take advantage of sophisticated tools and features to analyze market trends, execute trades, and manage their portfolios effectively. Similarly, the best altcoin trading platform provides a wide range of altcoins to trade, along with competitive pricing and reliable customer support.
Even individuals familiar with more traditional investing platforms should be aware that cryptocurrency trading often involves different pricing structures, limited customer support options, and a greater responsibility for ensuring security. Therefore, conducting thorough research and selecting the right advanced crypto trading platform and best altcoin trading platform are vital for successful and secure cryptocurrency trading."
Start Trading on 3Commas Today
Get full access to all 3Commas trading tools with free trial period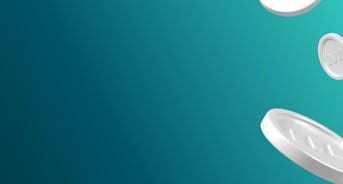 What Is a Cryptocurrency Exchange?
A crypto exchange is a platform to allow crypto trading, a place where you can buy and sell crypto blazingly fast. You can use crypto exchanges to trade one asset for another, exchange various assets, stake coins, and even convert crypto to fiat and backwards. 
Types of cryptocurrency exchanges
Regular exchanges: a platform to exchange crypto and capitalize on related activities. Most exchanges fall under this category
Brokers: Dealer networks trading fund pools, crypto, and pair them up for users
P2P: Direct interaction and peer-to-peer transactions
Methodology on How We Find the Best Cryptocurrency Trading Platform
You might probably want to get the best out of the crypto market and attain a profitable upper hand. The best cryptocurrency trading platforms can maximize your chances, but how do you spot them? We evaluated dozens of platforms and derided criteria specific to the best cryptocurrency trading platform.
Simplicity. The easier you can use and access the platform, the better your trading. 
Privacy. Your trading data should be immutable. The platforms that care about personal data also usually care about your privacy overall. Your funds would be safe and sound, which is why we check vulnerability issues related to security and protection of your privacy.
Speed. Time is money, which is literally the case for trading. Faster platforms imply more trading opportunities and potentially higher profits as a result. 
Trading fees. Trading in cryptocurrencies costs vary across the board. We compare the additional costs to discern which users can get the most out of their transactions.
Trading limits. Platforms can apply limits on the number of transactions that users can do. We check if these limitations are justifiable and if these restrictions can still allow users to effectively and efficiently manage and make deals and transactions.
Credibility. We pick only reliable platforms that have been working for a while, so you can be sure there are no risks related to reputation.
3Commas comprehensive review process evaluates and ranks platforms and companies that allow U.S. customers to buy and sell cryptocurrency. We aim to provide an independent assessment of providers to help arm you with information to make sound, informed judgments on which ones will best meet your needs. We adhere to strict guidelines for editorial integrity.
We collect data and conduct first-hand testing and observations that fuel our assessment process. Over 30 factors affect the final output. Some more factors you can explore.
Margin Trading. Leverage may be quite important if an exchange lacks liquidity. Experienced traders also use leverage to maximize profits and make the next money moves. That's why we're looking for such an option supported.
Platform Availability. Broad geography plays a big role, as not all countries support all trading platforms. 
Basic & Advanced Trading Features. The number of cryptocurrencies available to trade, fiat currencies accepted, the overall liquidity, and trading fees. Advanced features like order types and volume discounts for frequent trading.
Customer Service. Available types of customer support.
Learning curve. We evaluated the content quality. Its structure, completeness, and relevance affect the score.
Storage. Types of storage options, overall security, and insurance you can get. Also, recent hacks and breaches, if any. 
Staking, Lending, and Rewards. Many platforms allow staking and lending, but the rates differ. We picked the best rates.

Top 22 Crypto Exchanges and Trading Platforms
Given these points for consideration, we have evaluated 22 best cryptocurrency trading platforms and assessed their respective performance impartially, ensuring that each platform listed provides extensive service, reassuring security, and includes the best bitcoin site to cater to your trading needs.
1. Binance — Best Cryptocurrency Trading Platform Overall
Binance remains the best cryptocurrency trading platform all over the world and secures the top spot in our list. Its innovative features and functions that cater to a myriad of services make it exceptional over other trading platforms. Users can avail bitcoins and altcoins with more than 40 fiat currencies, and the crypto industry is pumped with its proactive community. 
Ease of Use – Its interface can be adjusted to Basic, Classic and Advanced screens to cater to users of different trading literacy levels.
Privacy – Binance collects basic information about users to get verified. User privacy remains uncompromised as it is written that the platform will not share it with any third party without a review from its legal case, and consent from the user.
Speed – Users can buy bitcoins and other 15 top cryptocurrencies in a snap using 40 of the most popular fiat currencies. This can be done through traditional payment methods such as bank transfers. It can also handle a large number of transactions with minimal traffic and process transactions within two hours.
Fees – Binance charges 0.1% cut of every trade it receives. Thus it stands as one of the cheapest platforms available. You can even lessen this through discount promos such as Binance Coin and referrals (up to 25%). View details
Reputation – Binance has earned great trust from its users. Following a hacking attack last March 2018, the exchange tightened its security and enabled two-factor authentication.
Limits – There are very minimal limits on user deposits and withdrawals. Limits are lifted once users are verified.
Best Cryptocurrency Trading Platform worldwide

Binance Website is one of the biggest in terms of traffic

Wide range of cryptocurrencies

Fiat currency is supported

No fees on some BTC trading pairs

The rating fee system with BNB trading discounts across all membership tiers

Bugs in mobile app

Slows down during high traffic

Limited customer support
3. Bybit – Best Cryptocurrency Trading Platform With Leverage
Bybit is famous for its 100:1 leverage on perpetual futures products. Over the course of years, it has managed to multiply its liquidity, making this a top consideration for some traders — a liquidity role for the investor is vital. 
Bybit Ease of Use – It has a powerful and well-designed interface that is straightforward to navigate. However, it is filled with advanced options that can be too much to handle for beginners.
Bybit Privacy – This platform is perfect for anonymity as it does not ask users for any personal information.
Bybit Speed – The exchange can manage up to 100,000 transactions per second.
Bybit Fees – The platform follows a "maker-taker" fee model. When users take liquidity off their books, they will be charged; while when they make liquidity, they will be given rebates.
Bybit Reputation – The exchange stands on good reputation due to its effective security measures. It utilizes cold storage that acts as a secure inventory of clients' funds. This exchange also operates in full SSL encryption to evade attacks.
Bybit Limits – Withdrawal limits apply because a major portion of funds is in cold wallets. You will wait to get your hot wallet refilled.
Responsive customer support

Integrated Asset Exchange allows users to switch between different cryptocurrencies (fees apply)

High liquidity for BTC

No fiat support

Activating crypto trades may take some time [verification]
4. Deribit – Best Cryptocurrency Trading Platform For Futures and Options Exchange
Deribit offers leverage as high as 1:20 in trading futures. It is also one of the rare platforms that provide Bitcoin options.
Ease of Use – A diverse set of functions are laid out in a clean, sophisticated interface.
Privacy – Does not require users to submit verification documents.
Speed – Its average order execution delay is only 6.1 milliseconds.
Fees – Aside from the futures contract price of $10 apiece, there is a Maker fee amounting to 0.02% and a taker fee of 0.05%. A cost of 0.04% is applied for options trading.
Reputation – Deribit has a clean record.
Limits – The exchange has low limits up to 1 BTC daily. Users can enjoy higher limits upon completing the demanded verification.
Real-time liquidation and risk management

Fund insurance protection

Limited deposit method
5. Cryptowatch — Best Cryptocurrency Trading Platform for Market Variety
Cryptowatch is a cryptocurrency terminal that delivers up-to-date real-time reports and data from over 150 world cryptocurrency markets.
Ease of Use – The interface of the website is plain and direct. It is easy to navigate.
Privacy – It collects user and trading data securely through military-rated AES256 encryption.
Speed – The speed of the platform depends on the plan you are subscribed to.
Fees – It operates under a three-tier pricing plan ranging from $0 to $75 a month.
Reputation – This platform is known for its topnotch performance and stringent security.
Limits – The basic plan has 5GB allotted per month while Pro has 75GB per month.
Military-grade encryption

Accurate trading signals

Unwavering performance

Analyze charts with popular tools and indicators

Interface looks dated

Not multi-interface
6. Coinbase – Best Cryptocurrency Trading Platform For Beginners
Coinbase is notable for its great functionality and accessibility. Coinbase serves as a Bitcoin exchange and wallet provider.
Ease of Use – Coinbase has an intuitive and beginner-friendly interface.
Privacy – It's obligated to report some of its users' information to regulatory bodies.
Speed – It has patented a feature of allowing users to send bitcoin to the recipient's email address.
Fees – For transactions under $200, a minimum fee is applied.
Reputation – Coinbase is widely known for its legitimacy.
Limits – Limits vary depending on the status of the account.
Easy to use

Wide range of currencies

Fiat currency is supported

Tiered transactions fee structure

You can use own cryptocurrency wallet or native digital wallet by Coinbase

Verification process can take a while

Some features are limited to Bitcoin

Strict guideline for editorial integrity
7. PrimeXBT – Best Bitcoin Trading Platform Without Verification
PrimeXBT is a top choice for margin trading since it offers leveraged trading for a number of different assets. It also encompasses 6 cryptocurrency pairs with a max leverage of 100x.
PrimeXBT Ease of Use – The platform has a simple and straightforward interface.
PrimeXBT Privacy – A full SSL encryption.
PrimeXBT Speed – A relatively fast transaction speed.
PrimeXBT Fees – It demands a trade fee (for entering position) and overnight fee (for financing position overnight).
PrimeXBT Reputation – It's known to implement security measures such as user authentication to prevent hackers and fraud.
PrimeXBT Limits – There are no withdrawal limits; however, limits on transactions are imposed depending on asset liquidity, volatility and market indicators.
Simple and clear interface

Lower fees

Has mobile app

Great customer service

No fiat currency support
9. Bittrex — Best Bitcoin Trading Platform For User-Friendly Interface
Bittrex is a US-based exchange trading platform. Aside from the multitude of currencies allowed for spot trading, it underscores user security.
Ease of Use – Has a simple interface that allows for quick loading times.
Privacy – It has no disclosure of user information.
Speed – Has speedy and stable transactions.
Fees – Has relatively higher fees.
Reputation – It has been praised for its security and has a clean record.
Limits – It has withdrawal limits on unverified users.
Great for beginners

Fast transaction

Lacks customer support
10. Bitfinex — Best Bitcoin Trading Platform for High Liquidity
Bitfinex is hailed by users as the most liquid exchange trading platform since it allows traders to sell and buy cryptocurrencies from a large volume of markets.
Ease of Use – The interface is friendly and even customizable, increasing its functionality.
Privacy – It tracks behavioral patterns and manual inspections of unusual and malicious withdrawals.
Speed – Withdrawals can take up to 12 hours to be processed.
Fees – It follows a maker-taker model starting from 0.2% for takers and can ebb as low as 0%.
Reputation – It is able to redeem its reputation from previous attacks when it revamped its security.
Limits – Verified users are not subjected to any limitations.
Friendly UI

Good customer support

Advanced trading platform tools

Has fiat support

Bugs in login

Fees are relatively high

Fears in security
11. Huobi — Best Bitcoin Trading Platform In Asia
Huobi is a cryptocurrency exchange platform that mainly dominates Asian industries.
Ease of Use – It has a smooth and fast user interface.
Privacy – It faced allegations of wash trading to inflate the volume of membership, which can harm user privacy.
Speed – Some traders experience delays.
Fees – It follows a competitive 0.2% fee on both makers and traders. Members enjoy a 65% reduction in fees.
Reputation – It continues to impress users with its responsive customer support.
Limits – Transaction limits apply with the hot wallets of the platform.
Responsive customer service

Has User Protection Fund

Has mobile app

Built-in IDO launchpad

Allegations of wash trading
12. KuCoin — Best Bitcoin Trading Platform for Altcoin Traders
KuCoin is able to develop its own rewards currency, KuCoin Shares (KCS), giving holders a 1% discount on trading fees. It also offers an exceptionally wide range of cryptocurrencies.
Ease of Use – The interface itself is easy to navigate. However, English language support is sometimes limited, making it hard to comprehend content.
Privacy – Minimal personal information is needed simply for the sake of verification.
Speed – Services may be delayed, especially during high traffic hours.
Fees – Fair and reasonably lower than other exchanges, fixed at 0.1%. Withdrawal fees may vary.
Reputation – It is established as an early adopter pertaining to the ability of buyers to hold coins while they are still cheap.
Limits – KYC verified users enjoy a higher daily withdrawal limit ranging from 2 BTC (unverified) to 100 BTC (verified).
Additional Incentives

Lower fees

Clean APIs

High traffic periods

Lacks English Language support
13. CEX.IO — Best Bitcoin Trading Platform for Aggregated Liquidity
CEX.io expanded to a platform that allows users to buy cryptocurrency easily through credit card, wire transfer, SEPA/ACH transfer. It serves as both a trading platform and a brokerage service.
Ease of Use – The user interfaces in both the mobile app and the webpage are well designed.
Privacy – It follows KYC standards.
Speed – It can process most credit card purchases instantly.
Fees – Trading fees are at a record-low 0.25%; however, brokerage trade can reach as expensive as 7%.
Reputation – It is a registered and legitimate company.
Limits – Depends on user verification. Verified accounts can purchase up to $1000 worth/day.
User-friendly interface

Decent liquidity

Limited trading options

Expensive fees
14. Coinmama — Best Bitcoin Trading Platform for Alternative Depositors
Coinmama is a brokerage service that allows you to buy crypts through alternative payment methods.
Ease of Use – The platform is easy to navigate.
Privacy – It requires a lot of personal information for verification.
Speed – The verification process is long.
Fees – Can amount to 5.9%, which is considered as high.
Reputation – It strongly adheres to the provisions of KYC and AML
Limits – The minimum Bitcoin purchase you can make is 60 USD. Daily buying limit for starters at 5000 USD. Limits go higher as you get verification.
Fast and simple

24/7 help center

User-friendly platform

Expensive fees

Long verification process
15. eToro — Best Bitcoin Trading Platform Among Online Brokers 
Crypto exchange eToro supports cryptocurrency trading in addition to Forex, Stocks, and more. The platform also offers a powerful social trading program that surpasses traditional investing in several ways.
The eToro exchange allows trading cryptocurrency, stocks, and ETFs for as little as $10. Plus, you can follow more experienced traders [with successful track records] to capitalize on their knowledge for a small fee. 
Ease of Use – It offers a user-friendly and visually pleasing trading platform. Social trading is also supported, as well as customizability.
Privacy – It requires minimal documents.
Speed – Withdrawal processing can consume about 3-8 working days.
Fees – Offers zero-commission real stock trading.
Reputation– It imposes added security.
Limits – Has a maximum deposit amount of $10,000 per day.
Over 30 crypto assets to capitalize on

online broker eToro has a low entry barrier

Social trading feature

Compared to other exchanges, eToro has easy account opening

Crypto exchanges eToro also offers Free stock and ETF trading

Relatively narrow geography, not all countries support website eToro trading

High forex fees

Among some other online brokers eToro supports fewer crypto assets
16. Coinbase Pro — Best Bitcoin Trading Platform For US Buying Crypto
Coinbase PRO is an alternative exchange platform for more skilled and experienced traders. Although it only offers Spot trading, it is lauded for its low fees and trading signal features.
Ease of Use – It includes basic functions.
Privacy – It stores a valuable amount of personal information from users.
Speed – Bank transfer deposits can take up to 3-5 business days.
Fees – Has low fees ranging from 0% to 0.50%.
Reputation – It's supported by legalizing documents and licenses to operate.
Limits – Deposits are unlimited, and you can trade to your heart's content since there are no restrictions.
No limitations

Low fees

Transactions can take a while

Negative customer service reviews
17. Kraken — Best Bitcoin Trading Platform For Self-Educating Traders
Kraken is a platform of an exhaustive and extensive list of different trading options, including placing the usual limit orders and stop-loss orders.
Ease of Use – It's suited for advanced and professional traders.
Privacy – It only asks for simple personal information for verification.
Speed – Transactions are processed in an instant.
Fees – It charges per-trade, ranging from 0.16% (markers) to 0.25% (takers).
Reputation – It is clean of hacking records.
Limits – Deposit and withdrawal limits correspond to your account level. Limits are calculated separately for cryptocurrencies and fiat.
Compared to some exchanges, Kraken has lower fees

High liquidity

Strong security measures

No card deposits
18. Poloniex — Best Bitcoin Trading Platform for Experienced Traders
Users can access margin trading through Poloniex with leverage reaching 2.5x for certain pairs.
Ease of Use – It comes with a simple, well-designed interface.
Privacy – This exchange has a straightforward and direct verification process.
Speed – This table is able to deal with most transactions, not taking more than 24 hours.
Fees – It follows a maker-taker model that amounts to 0.09% (both maker and taker).
Reputation – It suffered a history of hacking.
Limits – There are limits on withdrawals in trade and on margin.
Lending option with saving APY/APY bonus

User-friendly layout

Poor customer help
19. Bitstamp — Best Bitcoin Trading Platform for Automated Trading
Bitstamp is already dubbed as a veteran and a highly respected cryptocurrency exchange platform in the industry. It is best suited for traders located in the EU.
Ease of Use – Its web-based platform is well laid out and relatively easy to navigate.
Privacy – It adheres to KYC regulations.
Speed – Transactions are generally processed within 1-3 days.
Fees – Trading fees are reasonable and depend on the trading volume.
Reputation – It already has a great long-term reputation.
Limits – There are no deposit limits for verified users.
Has fiat support

Highly reputable

Limited altcoin trading experience
20. Gemini — Best Bitcoin Trading Platform for Ether Trading
Gemini is a pure crypto exchange renowned for trading Bitcoin and Ether pairs. Last April 2013, they invested $11 million, and, at present, it multiplied to a total of $1 billion.
Ease of Use – The interface is user-friendly and well-designed.
Privacy – It demands a lot of personal information.
Speed – Transactions are easy to process.
Fees – It follows a maker-taker fee over a 30-day accumulation volume.
Reputation – This strictly follows the standards of AML and KYC.
Limits – There is a fixed limit on the amount you can transfer ($500 per day) and a withdrawal limit of $10,000 per day.
Additional security measures

Lower fees

User-friendly interface

Privacy issues due to regulations
21. Changelly — Best Bitcoin Trading Platform For Mid-Cap Tokens
Changelly provides popular altcoins for crypto exchange, having the best price for you.
Ease of Use – Chanelly is much simpler and more intuitive than other platforms.
Privacy – Address is the only required information from users.
Speed – High traffic on the platform can lead to delays in transactions.
Fees – It has a transparent fee of 0.25%.
Reputation – There is no record of theft or scams.
Limits – First transaction is limited from $50-$10,000; $20,000 (daily); $50,000 (monthly).
Best rates in the market

Fast transactions

Can be slow
22. LocalBitcoin — Best Bitcoin Trading Platform for P2P Trading
LocalBitcoin has a unique feature as this platform has direct communication among sellers and buyers.
Ease of Use – The platform is easy to navigate and is patterned after direct selling sites.
Privacy – It employs extra security measures on user accounts.
Speed – Transactions are generally completed within 1-2 days.
Fees – Great thing about this is it charges zero for transaction fees. Advertisement fees of 1% are optional.
Reputation – Its good reputation stems from its secure trading features.
Limits – Limits depend on the user verification level (T0-T3).
Wide fiat support

Flexible payment methods

Annual computation of limits
Best Crypto Exchanges and Apps 
Robinhood Crypto — Best Cryptocurrency Trading Platform among Online Brokers
Robinhood Crypto is one of the leading apps to buy cryptocurrencies and traditional investments like stocks and options. With a wide range of popular crypto, it allows immediate deposits and 0% commission on your trades. However, you can only trade selected assets and can not withdraw them off the platform.
0% fees for crypto trades

Fits perfect if you already have a Robinhood brokerage account.

Limited crypto picks

Doesn't support non-custodial digital wallets

No crypto-to-crypto trading
Webull Crypto Account — Best Cryptocurrency Trading Platform for Traditional Investors
Similar to Robinhood, Webull doesn't charge fees for trading. You don't pay anything for each trade with a 1% spread [and beyond]. Both platforms share the same drawback — the lack of cryptocurrencies offered.
No fees if the spread is > 1%

A good pick if you have a Webull brokerage account.

Lack of crypto assets available

No crypto-to-crypto trading

No crypto withdrawals to a personal crypto wallet
TradeStation Crypto — Best Cryptocurrency Trading Platform for Lower Fees Among Traditional Platforms
TradeStation Crypto charges a small fee of 0.3% for your trading experience. Unlike Robinhood and Webull crypto, you can withdraw your assets to a non-custodial wallet like Metamask. The list of crypto assets at your disposal is still pretty limited.
Lower fees compared to most cryptocurrency exchanges

Allows withdrawal to your own digital wallet

Good pick if you already have a TradeStation brokerage account

Website TradeStation lacks crypto assets available
Buying Crypto within Cash and Payment Apps 
CashApp — Best Cryptocurrency Trading Platform Among Cash Apps
CashApp is a peer-to-peer money transfer system run by Square. It allows you to buy/sell Bitcoin via your own crypto wallet. Many other cash apps do not allow custom wallets. You pay a small fee for each trade. 
The among depends on price volatility and the overall volume traded. The app limits withdrawal due to regulation policies across the globe — you can withdraw $2000 worth of Bitcoin daily or $5000 weekly. 
PayPal — Best Cryptocurrency Trading Platform for Adoptions Among Cash Apps
Similar to CashApp, you may purchase or sell Bitcoin via PayPal services. PayPal only allows its own crypto wallet due to regulations. In other words, you can't use your own crypto wallet for crypto transactions via PayPal. However, the fee depends on several factors and is not always good for retail investors. 
Associated trading fees sit around 1.5% on average but vary — fee depending on several factors like current market conditions and your tier. Additional fees may range from 0.5% to 2.3% from low-volume tiered transactions to higher ones.
The overall fee structure adds up to an estimated 0.5% trading cost + your tier. You can buy up to $20,000 worth of crypto a week or $50,000 during a year. You can also buy other services using Bitcoin and PayPal. But any Bitcoin sale entails paying taxes on top of the service cost. 
Venmo — Best Cryptocurrency Trading Platform for Alternative Traditional Cash Apps
Venmo cash app has joined the crypto club recently and allows Bitcoin [BTC], Ether [ETH], Bitcoin Cash [BCH], and Litecoin [LTC] operations. Venmo mirrors PayPal in fees — an estimated 0.5% trading cost and your tier. The limits are the same: $20,000 weekly buys or a $50,000 yearly cap to purchase crypto via Venmo/Venmo app.
How is investing in the best cryptocurrency trading platforms different from traditional investment in stocks, bonds and funds? 
Cryptocurrency trading differs from traditional investment in various ways. Let's discuss the key points of difference.
Trading in cryptocurrencies is far more expensive than traditional assets, which have seen fees progressively fall in recent years. When trading Bitcoin, for example, depending on the payment method, you may spend 5% or more in costs. On the other hand, purchasing assets through a robo-advisor can cost as little as 0.25%, allowing you to keep more of your money invested.
Customer service in the cryptocurrency market has fallen behind that of traditional brokerages. Since crypto is associated with more risks overall, you have more responsibility for protecting your crypto assets from theft, scams, etc. This is double as important if you're using a non-custodial digital wallet. While exchanges like Binance protect you from losses due to sitewide hacks, you won't be protected from personal attacks on your wallet. A phishing attack or false link are both shining examples you might want to avoid at any cost. 
American Express® High Yield Savings Account — Best Cryptocurrency Trading Platform for Conservative Investors
AMEX savings account is one of the most popular alternatives to crypto trading & investment. The account helps those looking for easy set up and a relatively competitive interest rate.
Competitive interest rate related to other traditional investment options

No monthly fees and no minimum balance.

Easy to link to accounts at other banks.

Quick onboarding process with minimal information needed.

Fits if you're an investor in security assets

Transfers to other accounts may take a while.

Savings accounts, in general, offer a minimal return right

No welcome bonus

No ATM access
Discover Bank Online Savings — Best Cryptocurrency Trading Platform for Stock Investors
Discover Bank Online Savings allows you to earn cash back when you make qualifying debit card purchases each month, and it provides free access to a broad ATM network. 
The online bank also offers a solid high-yield savings account. You might want to pick alternative investment options if you value competitive rates, offline checking perks, and ATM access over physical branches.
Cash back rewards checking account.

Solid rate

Broad ATM network.

Paychecks available up to 2 days early with direct deposit.

No monthly fees on checking and savings accounts.

One physical branch location.

Doesn't accept cash deposits.
SoFi Checking and Savings — Best Cryptocurrency Trading Platform for Bondholders
SoFi Active Investing is another excellent option, especially if you're a conservative investor. A SoFi Member can buy and sell five different cryptocurrencies, take out loans, save, and trade stocks. SoFi does charge extra fees for all-in-one investment conveniences you can experience within the platform.
No commission on stocks and ETF 

Low account minimum

High-end mobile app

Support several crypto assets

No mutual funds

No stock options trading
Best Cryptocurrency Trading Platform FAQ
Binance is one of the best cryptocurrency trading platforms worldwide, while others, like Coinbase and Huobi, are equally reliable. You might want to look for ratings provided by data aggregators, so you can understand which platform is the best.

According to CoinMarketCap, Binance is the best cryptocurrency trading platform, with an average score of 9.9/10. The exchange has over $23 billion traded daily, and millions of users trust Binance with their crypto assets.

Coinbase, US Binance offer favorable trading fees. Some platforms have a flat fee, while others [Binance] provide a flexible discount system. Those holding BNB can get 25% Off on the spot trading fee and 10% off for futures. Binance also allows a 0% fee on BTC Spot trading pairs and zero fee on ETH/BUSD. Learn more about the Binance fee structure.

Mikhail Goryunov
A proven leader, successful at establishing operational excellence and building high-performance teams with a sharp focus on value creation and customer success.