Become a crypto master
Become a crypto master
Learn everything about crypto,
trading and bots
Learn everything about crypto, trading and bots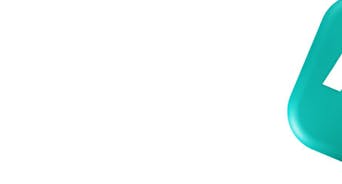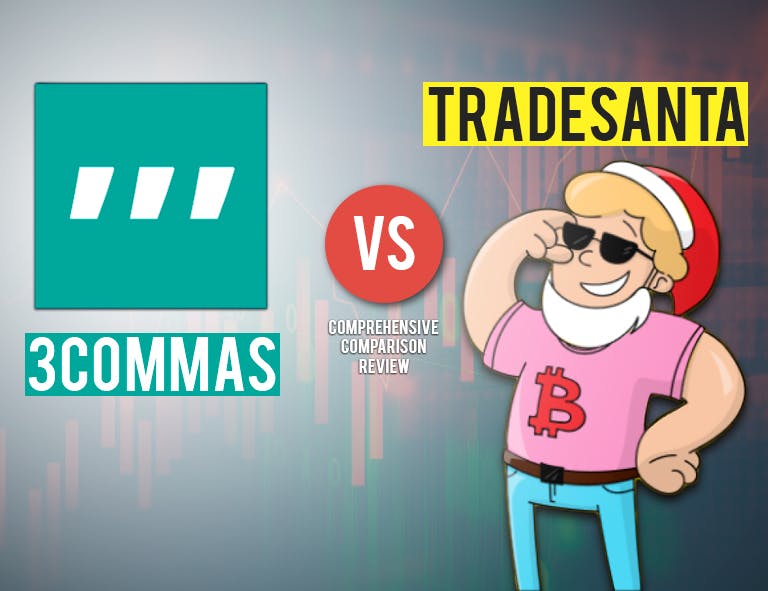 3Commas vs. TradeSanta – Comprehensive Comparison Review
From

Free access for 3 days
Full-access to our PRO plan, no credit card required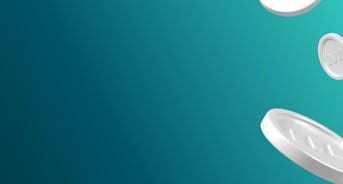 | | | |
| --- | --- | --- |
| | | |
| | | |
| | | |
| | | |
| | Yes | Yes |
| 💰 Multiple currency support | Yes | Yes |
| | Yes | Yes |
| | Yes | Yes |
| | Yes | Yes |
| | Yes | Yes |
| | Yes | No |
TradeSanta Overview
TradeSanta is a similar crypto trading platform led by trading bots and supported by technical indicators. It is a cloud-based platform and services designed to automate traders' cryptocurrency trading strategy and to make trading accessible. It emerged and bloomed in the market in 2018 and has been gaining attention since then.
1. Pricings and Plans
TradeSanta's starting package price is lower while both go significantly higher as the plans level up. TradeSanta's offered packages are particularly cheaper and affordable in this regard.
TradeSanta's Prices
TradeSanta offers similar functionalities between their packages and adds more as you subscribe to a higher level of plan. Here is what you can get with the basic and cheapest plan:
1) Basic – cheapest plan:
Up to 49 bots
Unlimited trading volume
Unlimited number of pairs
All strategies
Telegram notifications
General support
2) The HitBTC promo adds:
3) The maximum package:
Unlimited number of bots
Unlimited trading volume
Unlimited number of pairs
All strategies
0% trading fee on HitBTC
Telegram notifications
General support
Most users commended the low starting price, but some criticized the availability and accessibility of features and tools during the free trial period, resulting in them not being able to try the services TradeSanta offers first before subscribing to a plan.
Free trial period

Cheaper prices for plans and packages

Limited features during the free trial period
3Commas' Prices
3Commas subscriptions can be paid monthly or yearly and can be canceled at any time. Upon registration, discounts for a  yearly subscription to any package last for a week.
The starter package:
SmartTrade terminal (Spot and Futures)
Concurrent take profit and stop loss
Short and long algorithms
The advanced package – adds more features, such as:
TradingView custom signals
Simple bots (Only Spot)
View and copy bots
The pro package – takes it further and adds:
Composite bots
GRID bot
Bitmex, Binance Futures, ByBit, and FTX futures bot
Options bot
3Commas subscriptions can be paid through different modes and kinds of payments and can be canceled anytime. Users can choose their payment method depending on what they prefer.
Free trial period

Pro package access during the free trial

Limited access to functionalities in the starter package/plan
2. Reliability
Users rely on trading bots to gain profit. In this aspect, 3Commas' reputation has the upper hand in gaining stable profit when compared to TradeSanta.
TradeSanta's Reliability
Any user, especially a beginner, tends to be dependent on trading bots when it comes to trading, so it is good to know that the bots will do the job even when you are sleeping. However, some users said that TradeSanta is prone to bugs, which put their profits at risk.
| | |
| --- | --- |
| Automated trading even when the user is sleeping | Bug-prone |
3Commas' Reliability
Users often make mistakes on their own when trading, but according to them, using 3Commas lessens risks of errors and lets them gain good profits, and that is why more trading users prefer 3Commas.
Low risks

More success trading experiences for users

Minimal errors and risks
Reliability winner
 In the aspect of protecting the users' profit, 3Commas offer more security than TradeSanta 
3. Ease of Use
In the vast crypto market and different trading platforms, users prefer programs that they can understand, navigate, and use easily for smooth transactions. Both 3Commas and TradeSanta offer smooth and fast operating platforms for their users.
TradeSanta's Ease of Use
TradeSanta offers a beginner-friendly platform that makes users comfortable while trading. However, users reported bugs and errors in the TradeSanta application, which hindered their trading and put their profits at risk.
Beginner-friendly interface

Offers night mode on browser

Poor mobile device support

Bug-prone
3Commas' Ease of Use
3Commas offer a well-integrated system and interface, both on browser and application. This makes the platform easy to navigate and use. It also has the "portfolios" tool where users can track their investments easily. In addition, the new set of functionalities and features help the users utilize 3Commas well, handling their cryptocurrencies and trading transactions smoothly.
Offers night mode

Quick setup

Simple and easy to understand interface

Has portfolios for monitoring

None found
Ease of use winner
 Even with the same smooth transactions, TradeSanta having poor mobile device support makes it unable to deliver the best service for its users, making 3Commas the better of the two 
4. Exchange Platforms
Both platforms support wide varieties of exchanges, but 3Commas supports more. And for users, more choices of exchanges means more cryptocurrencies to pick from.
TradeSanta's Exchange Platforms
TradeSanta supports 7 exchanges: HitBTC, Binance, Bitfinex, UPbit, Huobi, OKEX, and BITTREX. While this list of exchanges might be enough for some traders, it might be limiting for some who want to develop and improve their portfolio to the fullest.
| | |
| --- | --- |
| Supports some major exchanges | Not enough current exchanges |
3Commas' Exchange Platforms
3Commas supports more exchanges, currently with 20 to be exact. The list includes HitBTC, Binance, Bitfinex, Bybit, and many more. The user can choose from the list and connect to any of them using a single window.
Supports a wide range of exchanges

Supports more major exchanges

Quick to setup

None found
Exchange Platform winner
 With 20 exchanges offered, it's obvious that 3Commas is the winner in this feature 
5. Profitability
The tools and features in a trading platform all contribute to how good it is in gaining profit. Both 3Commas and TradeSanta show good profit chances and give success to increasing the traders' funds.
TradeSanta's Profitability
TradeSanta watches and monitors crypto prices all the time, and its automated trading platform adds more to the chances of gaining steady profit.
Have tools which add more chances to gain profit

Good profit stories

None found
3Commas' Profitability
3Commas have good and advanced tools and features that help and enable the traders to gain great profit. Most expert traders prefer 3Commas, too, because of its features and end results.
Have advanced tools and features

Great profit stories

None found
Profitability winner
 3Commas and TradeSanta show similar chances when it comes to profitability, in the end, it will all boil down to how the user will manage the platform 
6. Trading Strategies
Both 3Commas and TradeSanta use automated trading systems, which help the traders still gain profit even if they cannot see it all the time.
TradeSanta's Trading Strategies
TradeSanta also supports automated trading systems.
Here is a video of someone trying to trade using TradeSanta:
Customizable strategies

Supported by good technical indicators and tools

Bug-prone
3Commas' Trading Strategies
3Commas is also a platform that uses automated trading bots for smoother trading transactions. Users can choose from the present bots, which will handle the job for them, or they can do it manually.
Wide variety of strategies

Have multiple tools to support strategies

Many successful traders present on the platform

None found
Trading Strategies winner
 Both 3Commas and TradeSanta use automated trading bots to help their users, however, TradeSanta is still bug-prone, leaving 3Commas with a higher rating 
7. Operating Systems
Both platforms have mobile applications, aside from being available on browsers, which allows the users to trade wherever they are.
TradeSanta's Operating System
TradeSanta's mobile application can be downloaded on all iOS and Android devices. The users can log in, and they will be required of a pin code that they will use to enter the application.
Simple app interface

Secured

Bug-prone

Users having troubles logging in

Does not have all features present in the browser platform
3Commas' Operating System
3Commas' mobile application offers a slick and simple interface and can also be downloaded on all iOS and Android devices. A one-time code will be sent to the users' email address to verify that it was really them trying to log in to the account.
Great interface

Secured

Features and tools almost complete

No bugs

None found
Operating System winner
 With all the problems users encounter with TradeSanta, 3Commas wins this feature 
8. Privacy and Security
Traders prefer platforms where they know their cryptocurrencies are safe. Both 3Commas and TradeSanta require two-factor authentications to protect the accounts of their users and notify them if someone else is trying to log in their account.
TradeSanta's Privacy & Security
TradeSanta has access rights to users' accounts with exchange platforms. Since users are connected to their exchanges with APIs, TradeSanta stated that they do not have access to the users' funds and cannot move them without the users' permission.
Personal information not required

API key-based authentication

None found
3Commas' Privacy & Security
The 3Commas' team did not clearly state specific details about their security protocols, but like any other trading platform, the users' trading bots connect to the exchange accounts using API, which restricts access to user accounts strictly for trading and do not grant the trading bots any withdrawal rights.
API key-based authentication

No reported breach of accounts

Have Incident and Breach Response Plan

Lacks clarity on the security protocol
Privacy and Security winner
 Aside from lacking clarification of it's protocols, both 3Commas and TradeSanta promise utmost privacy and security to their users 
9. Updates
Traders would want to know the updates on their trading transactions; therefore, notifications and alerts from trading bot platforms are a must. Both platforms mainly use Telegram for sending updates to the users.
TradeSanta's Updates
TradeSanta mainly offers Telegram notifications and alerts only, which can be a problem for traders who do not have Telegram accounts and for those who want to be notified and sent alerts of updates for their trading.
Telegram notification

Updates on orders

Only a few notifications type and methods
3Commas' Updates
3Commas provides users settings for their notifications and updates. The trading bot platform gives a list of notification types of how the users can receive updates and what kind of notifications they want to receive.
Wide range of notifications types to choose from

Alerts are on time

List of kinds of notifications users can pick

None found
Updates winner
 With TradeSanta limiting its updates on Telegram, 3Commas gains advantage as it offers a variety of ways its users can be notified and updated 
10. Help and Support
When facing problems and having troubles with the platform, traders will seek help and support from the team behind the platform. In this regard, 3Commas have shown better performance and acquired better user reviews.
TradeSanta's Help and Support
As TradeSanta is a newer platform, it is more prone to troubles and bugs which the users may report to their team. The platform provides features on the website where users can seek help and ask questions. However, most user reviews reveal that it is hard to contact TradeSanta's customer support.
Help and support features available on the website

Offers tutorials for users

Poor customer support

No quick response and would take several days for some
3Commas' Help and Support
3Commas users can submit their questions and concerns through the help center of the platform. A staff member from the team would quickly respond and assist them and their concerns. There is also a guide and FAQ available on the platform.
Substantial help and support features available on the website

24/7 customer support

Less structured materials in FAQ feature
Help and Support winner
 With several problems reported with TradeSanta's customer support versus 3Commas 24/7 service, it's clear that 3Commas is better with assisting their users 
11. Communities
It is good for traders to be able to communicate with each other to gain knowledge and pieces of advice from other traders. Both trading platforms offer community support for their users.
TradeSanta's Community
TradeSanta only supports social media communities like Facebook, Twitter, and Telegram.
Telegram community

No forum for users

Few community sites
3Commas' Community
3Commas have a blog feature on their website, which contains articles and cases with experiences shared by their users. Users can also read and comment on these. They can also join a Discord community aside from Telegram, YouTube, and other social media channels.
Offers a lot of community channels

Give community support for beginners

None found
Community winner
 As there is a wider range of channels presented in their site, 3Commas offer greater discourse for its users 
12. TradeSanta and 3Commas: Features
Though having different features, both 3Commas and TradeSanta run their services alike with common facets. But 3Commas have a great advantage because of their reliable bots that produce great successful profit stories from traders.
Trading Bots
Both 3Commas and TradeSanta have Grid and DCA bots that traders can customize and set limits before the bots start trading. Both also offer automated trading for trader's easier transactions.
TradeSanta gives the user the power to choose between ready-made strategies, long or short, or they can customize their own and start from scratch. For beginners, choosing a ready-made strategy is best as they can just set controls as they like for ease of trading, especially if they do not have much trading knowledge.
While trading, TradeSanta has an "Extra Order" feature that if it goes against the user, it will add to the position, which will make a smaller move gain a bigger profit, which makes the original profit target possible.
3Commas, on the other hand, offers users to purchase bot algorithms made by other traders, or they can make their own. 3Commas also allows users to copy other bot settings and adjust them based on their preference. One good news for traders is that 3Commas has a new bot feature, Options bot, where users can choose from strategies made by experts and create a new trading bot
Some traders, particularly experienced and expert ones, say that there is lower risk in trading with 3Commas because 3Commas have Smart Trading Tools like Concurrent Take Profit and Stop Loss, Take Profit and Stop Loss Trailing Feature, and Smart Cover, which helps traders gain profit when trading no matter what. Truly, 3Commas is suitable for anyone, no matter what their level of trading is because it has great tools.
Referral Programs
Both platforms offer referral programs in which users can invite colleagues, friends, and acquaintances to try the platform and join their growing community of traders. Through referrals, the user can earn via crypto payments and spend it on the platform or withdraw the money.
Features winner
 Even with both platforms having available trading bots and referral programs, experts saying that there is lower risk in trading makes users feel more at ease with 3Commas 
13. TradeSanta VS 3Commas: The Bottom Line
It is important to remember that trading bots are not perfect. Your success in trading will still depend on you and your skills.
Beginners in the cryptocurrency trading market might choose to use TradeSanta and avail their services because it has a simpler interface and simple tools. It's also cheaper and easy to start with as the number of great features and tools of 3Commas might be overwhelming.
But after reading through reviews and trying both platforms, we came up with the opinion that 3Commas offers more reliable and great features that increases the chances of gaining profit. 3Commas is more promising and performs better. It also has great success stories from experienced traders.
The contents of this article are not intended to be financial advice and should not be treated as such. 3commas and its authors do not take any responsibility for your profits or losses after you read this article. The information contained herein is based on data that was gathered from a variety of sources. This should not be used as a parameter for investing. The user must do their own independent research to make informed decisions regarding their crypto investments.

Mikhail Goryunov
A proven leader, successful at establishing operational excellence and building high-performance teams with a sharp focus on value creation and customer success.
Free access for 3 days
Free access for 3 days
Full-access to PRO plan, no credit card required
Full-access to PRO plan, no credit card required