Become a crypto master
Become a crypto master
Learn everything about crypto,
trading and bots
Learn everything about crypto, trading and bots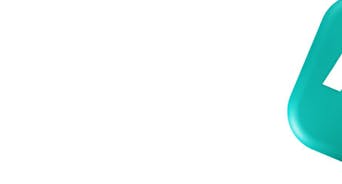 How to Deposit on Binance
From

DATE PUBLISHED: NOV 30, 2021
If you're making your first steps in the cryptocurrency sphere, starting trades on Binance is a great idea. This crypto exchange supports an immense variety of coins and provides a comprehensive set of tools for both newbies and experienced traders. How to deposit money into Binance? This ultimate guide will show you all possible ways and provide a few useful guidelines.
Start Trading on 3Commas Today
Get full access to all 3Commas trading tools with free trial period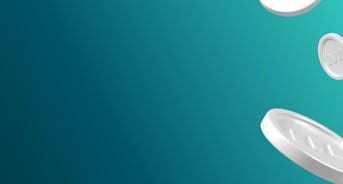 How to fund Binance account with a credit card
This is the most commonly used method because all beginners store fiat on bank cards. A Binance wallet can be topped up with a credit/debit card, but there's one pitfall: this option is available for users who have passed KYC/AML. That means they cannot add funds until having their personality verified. 
The KYC procedure takes from one hour to a few days depending on how busy the customer support is. You will need to provide a scan of the document that identifies your personality: an ID or a passport. Also, phone number verification will be required. After the successful passing of the KYC procedure, your withdrawal and trading limits will be significantly higher.
To make a Binance fiat deposit, do the following steps:
1. Open the 'Wallet' section and select 'Fiat and spot'.
2. Choose the currency you want to deposit, for example, USD or EUR, and click 'Deposit'.
3. Select the payment method and don't forget to check the deposit fee. Note that some deposit options might be unavailable due to technical reasons. 
4. Select the sum and press 'Deposit'.
5. Follow the payment provider's instructions. 
You will need to specify the payer's credentials: card number, holder's name, duration period, and CVC2/CVV2 code. Confirm the transaction. As a rule, money gets deposited within a few minutes. Right after that, you'll be able to exchange fiat for cryptocurrency. 
Sending from another crypto wallet
How to send BTC to Binance? Whichever cryptocurrency you handle, the process comprises the same steps. 
Sign in to your Binance account. Continue to 'Wallet' → 'Fiat and Spot'. 
You will see the rundown of crypto coins supported. Can't discover a coin? Type its ticker into the 'Search' board. Pick it and snap on 'Store'. 
You will see the Binance deposit address. Nonetheless, if a coin is supported by several networks, you ought to pick the right one. For instance, Ethereum is an ERC-20 token, BNB is a BEP-2 token, while Bitcoin is at first utilized on the namesake blockchain. One and the same coin can be moved through various blockchains (Tron, BSC, Ethereum, Binance, and so forth), so ensure that you utilize the same network as in the wallet you will send from! Sending assets to another blockchain almost certainly means losing them.
4. Copy the deposit wallet address. At times, you will likewise require a MEMO (a unique identifier appointed to each record). 
5. Open the wallet from which you will send coins. Select the cryptocurrency, insert the deposit address into a field and snap 'Send'. 
6. Affirm the exchange. Note that you will be charged a commission that relies upon the network and its current load. 
7. You can check the operation via the transaction history on Binance. 
Expert tip: Transaction charges rely upon the blockchain you use. For instance, if you send Ethereum (ETH) to Binance, the gas commission will be costly ($25-100). Bitcoin transactions can likewise be expensive. Binance Smart Chain and Tron charge under $1 no matter how much is transferred.
Pro tip #2: You can see the status of transactions on corresponding platforms: Etherscan, BscScan, TRONSCAN, and Blockchair. To check it, paste the TxID (Transaction ID) into the field.
How to transfer funds via the P2P platform
Binance P2P is a platform for direct exchange between users who have passed KYC/AML. All orders are created by participants, not the exchange. This method is supremely convenient because users can find orders with an agreeable payment option and timelines. By the way, the average time of a deal is up to 15 minutes. Binance does not impose fees on operations, but exchange rates vary from one user to another - keep that in mind. 
Here's how you can top up your balance via the P2P platform:
Proceed to https://p2p.binance.com 
Choose the cryptocurrency you want to get.
Choose the fiat for exchange. 
You will see a list of suitable offers with all details: information about the seller, their exchange rate, limits, accepted payment options. 
Once you select the best order, click 'Buy'.
Send fiat to the seller by using payment credentials provided by him/her.
Once the seller gets the money and approves the transfer, cryptocurrency will be automatically sent to your wallet. 
Beware of risks
Trading on the Binance P2P platform is associated with high risks because you deal with real people, and transactions are not automated. To avoid loss of money:
Only transfer funds using the details specified on Binance. If the seller asks you to make a transfer using other credentials, do not agree.
Save the confirmation of the transfer. If the seller asks you to confirm the transaction, send them a screenshot. If necessary, the transfer confirmation can also be requested by the support service.
If the seller has not transferred the tokens to you after the deadline, click on the "Appeal" button. Customer support will answer you via the email address linked to your account.
At this stage of the transaction, tokens are frozen on the seller's balance. If the seller does not complete the transfer after payment, the support service will complete the transaction manually. To do this, you need to confirm the fact of payment from your side.
After the completion of the transaction, the tokens will be credited to your P2P balance. However, you cannot trade using your P2P wallet - you should transfer tokens to a spot wallet first. 
Pro tip: When comparing offers, pay attention to sellers' 'success rate'. It shows the percentage of closed deals and might give you a hint at how fast a transaction will go. If you see a success rate over 90%, most likely, this person will quickly react to your exchange request. As a rule, the entire process of buying/selling crypto via the P2P platform takes up to 15 minutes. 
Deposit through Binance's partners
If you failed to put money on Binance using the methods described above for some reason, another way is to transfer it from Visa, Mastercard, or bank transfer using Binance partners. Currently, it supports over 42 fiat currencies for depositing. Depending on the coin, different payment providers are available.
It should be noted that third-party partners charge transaction fees from 1.99% to 3.5%, but the cryptocurrency will be credited to your Binance wallet almost instantly. Also, the price for a coin will be about 2% higher than on the spot market (exchange).
To make a deposit this way:
Go to the "Third-Party Partners" section on the Binance exchange. Depending on the selected payment currency, you will be prompted to buy certain cryptocurrencies or stablecoins. You can briefly familiarize yourself with the terms of third-party Binance partners by entering the replenishment amount, selecting the service and clicking "Details".
To use a third-party service for depositing money on Binance, you need to tick the checkbox, confirming your consent that you go to the partner site and click "Continue".
You will be taken to an affiliate site to create a purchase order and transfer cryptocurrency to your Binance wallet.
After clicking on "Create order", you must fill in all the proposed fields:
- E-mail address;
- phone number;
- check the box that you are familiar with and agree to the terms and conditions.
Confirm the order, fill in all the fields and wait for the coins to arrive in your Binance wallet. If you have any questions, you can contact the partner support service (most of them are available 24/7).
Other ways to make a deposit
You can top up your Binance wallet in alternative ways:
Third-party P2P platforms (for example, Paxful, LocalBitcoins, Cryptolocator, Monabey, LocalCryptos). They work the same way Binance's P2P does. Users' funds are secured through escrow services. 
Exchangers. The most commonly used ones include Changelly, Bitality, Baksman, and 365cash. They allow users to buy cryptocurrency using any convenient payment method and have the digital coins sent directly to your Binance wallet (by now, you know where to find the address). 
Other crypto exchanges. If you are already familiar with blockchain services, transferring coins from one platform to another won't be challenging. For instance, to deposit from Coinbase to Binance, you only need to know the wallet address and confirm the withdrawal. 
FAQ
How long does it take to send Bitcoin to transfer to Binance?
When you finish every one of the affirmations of your crypto deposit, it will show up in a couple of moments on your Binance spot wallet. However, in case of network congestion, you may have to wait more. Utilize the TxID (Transaction ID) to check the current status of your operation. 'Pending' signifies it's actually being handled. 'Success' signifies the exchange is finished, and reserves are now in your wallet. 
Concerning fiat deposits, deadlines depend on the payment provider you've picked. A transaction can require from a few hours to days.
What if my deposit has not arrived?
If fiat has not been credited to your wallet, contact Binance's customer support group. Remember that payments in fiat may require a couple of days to show up. If you've made a payment to the right (!) address without a MEMO, installment ID, or a tag, try contacting client support. To discover what's occurred with the exchange, you will require a TxID, sum, and the sender's location. Double-check if the blockchain has affirmed your transaction.
If the transaction hasn't been confirmed, the network might be congested, so you will need to wait. Such a problem appears in cases when users choose to pay a low gas fee for transactions.
Why is Binance not showing deposit address?
Many users complain about the same issue: their wallet addresses and the cryptocurrencies list are not showing up. That should be due to some technical issues on Binance's side but happens on other crypto exchanges like HotBit, too. 
Try to log out and log in your account once again. If that does not help, try another browser. Practice shows that starting a new session helps to restore access to wallets and addresses.
Are fees charged on crypto deposits?
Binance doesn't apply any fees to crypto deposits. However, keep in mind that you should pay a commission when depositing assets from your other crypto wallets to Binance. Additionally, when you're withdrawing from Binance, you should pay a fee.
Is there any deposit limit and does it depend on KYC?
Deposits on Binance are not limited, unlike withdrawals. Until recently, users who have not passed KYC could withdraw up to 0.06 BTC per day. At the moment, Binance requires all new users to complete KYC for accessing wallets and tools. 
Also, actual limits vary from one country to another, so it's better to open the profile page to find them. With each new level of verification, users increase their limits. 
What is USDT on Binance?
This is the most popular stablecoin - a cryptocurrency with its price pegged to a fiat currency. Tether (USDT) is pegged to USD, so its cost is always around $1 ($0.99 - $1.01). This currency is traded in pairs with thousands of coins on Binance. It's convenient for converting into USD and reliable enough for storage. 
Conclusion
Hopefully, this article has helped you learn how to add money to Binance. Now, as you feel ready to take the crypto industry by the storm, keep in mind one thing. Assess your risks and don't deposit more than you can afford to lose even if you're using Binance to store coins.

Mikhail Goryunov
A proven leader, successful at establishing operational excellence and building high-performance teams with a sharp focus on value creation and customer success.