Become a crypto master
Become a crypto master
Learn everything about crypto,
trading and bots
Learn everything about crypto, trading and bots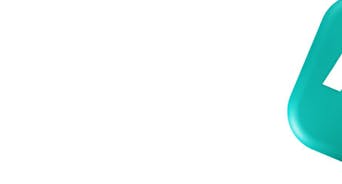 How to Find the Best Crypto Trading Bot for Your Goals
From

DATE PUBLISHED: NOV 27, 2018
DATE UPDATED: JUN 20, 2022
Start Trading on 3Commas Today
Get full access to all 3Commas trading tools with free trial period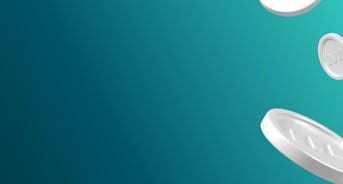 Are you looking to optimize your wallet performance with trading bots?
Automation software can up your cryptocurrency game and help you make more money from each transaction. But how do you find the best crypto trading bot?
Read on to find out how to grow your cryptocurrency portfolio with trading bots.
Trading Bot Basics
Let us deal with some definitions first. Trading bots are software programs that can automate cryptocurrency trading. They do this through various algorithms that allow them to identify trends and execute trades when certain conditions are met.
You can specify a set of parameters and your bot will follow them to do your trading while you are away. Bots are nothing new or exotic. Hedge fund and stock market investors have been using similar automation software for years.
Since cryptocurrency trading relies a lot on perfect timing, it makes sense to delegate some of the more technical aspects of investing in reliable programs. That way, traders can ensure they will not overbid or sell short. Trading bots also help traders stay in the game throughout the day.
Trading bots analyze a variety of factors, including:
Global trends
Price
Volume
Order
Time
Historic data
Through the above data, bots are able to automate trading and make sound decisions based on your predefined parameters.
Not all trading bots are equal. Today, many bots are free to use and many amateur Bitcoin investors use them to boost their trading performance. There are also premium bots that offer better functionality at a price.
However, bots are only as good as the trader that operates them, as we will see below.
The Power of Good Trading Tools
Some amateur traders believe that trading bots are passive income generators. This is false. Bots are reliable and powerful tools, but you still have to use them correctly to make money.
The most powerful trading bots allow you to define trade parameters that will emulate the way you do your trading manually. If you can't trade without a trading bot, chances are, you will program your bot wrong.
Since crypto markets are changing daily, your bot configuration will need regular updates as well. A strategy that worked today might not work tomorrow, so you have to return to your bot and adjust it often.
The Risks of Trading Bots
Once set and activated, crypto trading bots take financial actions on your behalf without your permission. When you entrust your money to someone else, there is always a risk involved.
Trading bots might not be a new invention, but the cryptocurrency market itself is new. This opens up a lot of room for errors. Software glitches, server crashes, hacks, and plain user error can all cost you a lot of money.
If your bot is outdated or poorly coded, it will be prone to glitches and bugs. Even if the bot is solid, the trading servers may experience what is known as flash crash, which harms the entire market in a few seconds.
Hackers may also target a specific trader. This is a big risk, especially when combined with some kind of phishing scam to get the trader's personal data. Finally, there are risks involved purely because traders do mistakes. An extra zero in an input field can cause your bot to buy ten times higher, which can ruin your wallet.
Reliable and Reputable Trading Bots
So, which bot do you choose for your trading? Entrusting your wallet to a piece of software may sound daunting, but the rewards are worth it. Below we take a brief look into some of the most trustworthy crypto trading bots.
3Commas
3Commas is perhaps the most popular and highest rated crypto trading bot. It allows traders to automate trading for Bitcoin and most altcoins across a wide range of exchanges.
This is a bot that offers you an intuitive dashboard. You can access the 3Commas SmartTrade from your browser. It gives traders the power to review all their trades and past trading history. The program comes with all the bells and whistles you would expect, including:
Trailing stop losses
Mean revision trading
Copy trading
Model testing
Historic data analysis
Prices for 3Commas start at $29 USD per month and go up to $99 USD per month. Businesses can request an enterprise account, which is tailor-made to their specifications.
Other Trustworthy Bots
In addition to 3Commas, there are several other dependable trading bots you can find. Always pay attention to the monthly fees. Free bots can be great for beginners, but they are often too simple to make a real difference.
Some scammers sell trading bots that promise incredible performance. In the world of crypto bots, if something sounds too good to be true, then it probably is.
By using 3Commas as an example, you have a comparison reference of services and prices. If 3Commas is not quite right for you, look for bots that offer similar functionalities at comparable costs. If you are a new trader, do not pay more than $30 USD a month for your trading bot, since there are cheaper alternatives.
Whatever you decide, remember that you should always do your homework before trusting your wallet to a trading bot or any other automation tool.
Find the Best Crypto Trading Bot at 3commas
If you are looking for the best crypto trading bot, we have got you covered. Here at 3Commas, we offer top-tier crypto trading tools, including some of the most efficient bots in the market today.
Come on in and check out the tools that will level up your trading and boost your wallet's efficiency today!

Mikhail Goryunov
A proven leader, successful at establishing operational excellence and building high-performance teams with a sharp focus on value creation and customer success.