Become a crypto master
Become a crypto master
Learn everything about crypto,
trading and bots
Learn everything about crypto, trading and bots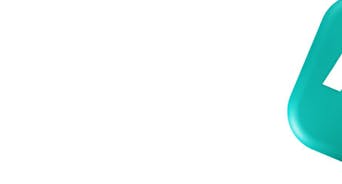 How to Trade Cryptocurrency: A Stupid Simple Guide for Beginners
From

DATE PUBLISHED: NOV 15, 2018
DATE UPDATED: JUN 20, 2022
Start Trading on 3Commas Today
Get full access to all 3Commas trading tools with free trial period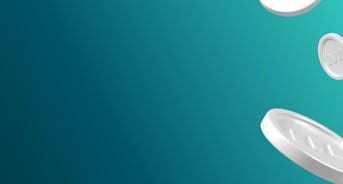 Cryptocurrency trading is one of those industries everyone seems to be into but nobody ever seems to be able to explain. Not concisely, at least. With its huge potential for profits and scalability, however, it's becoming less and less of an option to "not get".
Knowing how to trade cryptocurrency is your ticket to a growing market, full of exciting new coins and cutting-edge platforms. But every journey starts with a single step, and today we'll be taking that step by explaining what cryptos and altcoins are, and how to trade them.
What Are You Trading?
Cryptocurrency, to put it as simply as possible, is  a digital money exchange on software platforms. Now, that's leaving out a lot of the nuance, but it does contain everything you need to know. Much like Windows, Dropbox, or PayPal, Cryptocurrency provides services via a piece of software.
Cryptocurrencies are a form of decentralized digital currency never before seen on the global market. There is no central bank of crypto, like with dollars or pounds sterling. The currency has no country of origin and can be traded anywhere without problems.
Available in hundreds of varieties, each with its own value, two things make Cryptocurrency so important:
They are digital and the platforms used to trade them online are accessible to everyone.
They use an online database called the Blockchain to track transactions.
The latter point is a big part what makes cryptocurrency trading safe and viable. The blockchain, a record of money sent and received is, much like Crypto itself, completely decentralized. No one person owns or maintains it. It is available to everyone and incorporated into every transaction, completely transparently.
The information is heavily encrypted and because everybody has a copy of it in its pure state, it's nearly impossible to hack or corrupt. If one illicit change is made, the system will spot it and instantly reject it.
Now that you've had a short lesson on what cryptocurrency is (and believe us, do your research and you'll find so much more), we can get into trading.
Cryptocurrency Trading For Beginners
Day trading cryptocurrency starts with choosing two things: a crypto "wallet" and an exchange on which to trade. These are exactly what they sound like: a wallet to house all of the money you receive or spend, and a place to go to trade currency with other people.
Of the exchanges out there, some of the biggest and most successful include:
These exchanges go out of their way to make trading easier on you. They'll usually allow you to connect a credit card or bank account to help you finance trades.
Wallets, meanwhile are a great way to keep your profits safe. It's important never to store your cryptocurrency at the exchanges themselves because they can be hacked. Wallets work hand in hand with the Blockchain, encrypting your currencies and keeping them sage.
It's easy to get Bitcoin, Ether, and Litecoin. But if you want the smaller altcoins, you will have to do an exchange.
Regardless of what you choose (there is a lot of information available online to help you make a decision), the next step is simple. Fill out a form and wait for the transaction to go through.
Of course, there are factors you need to consider before you start trading.
How To Trade Crypto: What To Know Before You Start
As with trading currencies "in real life", there are some things you'll want to know before getting started:
Cryptocurrency exchanges do not feature on the regular stock exchange.
The Cryptocurrency market is active 24-hours a day, unlike the stock market.
You'll likely need multiple exchanges to trade the full range of coins available across all of them.
The cryptocurrency market can be pretty volatile. You may make a fortune on one coin or lose a bundle on another. You should always do your best to mitigate the risks of your trade.
But not to worry – there are thousands of people making perfectly viable trades every day, from hobbyists to longterm enthusiasts. Beginners should research exchanges and currencies, as well as the best wallets for their specific needs.
It's also important to start by trading prominent coins in the cryptocurrency market. Coins like Bitcoin (BTC) and Ethereum (ETH) are, pretty highly ranked, although the market could fluctuate in the future.
A Note On Altcoins
Of course, not everyone is going to want to wade around in the tidal pool of the cryptocurrency exchange public beach. Eventually, you're going to want to branch out, and we do that with altcoins.
But don't let the name fool you – trading altcoins are the same thing as trading cryptocurrencies. We just call them altcoins because they are alternatives to the big name coins like Bitcoin.
Altcoins, for the most part, use the same essential building blocks as Bitcoin, which works well because Bitcoin is free and open source. Altcoins create unique, valuable coins that target specific markets. By doing this, a lot of altcoins have actually come to be real contenders in the crypto market.
These are traded in the same way as traditional cryptos, and the markets are subject to fluctuations based on the same factors.
How To Trade Cryptocurrency: Now You Know
To call the cryptocurrency market one of the most exciting developments of the last decade would be putting it mildly. With decentralized currency on encrypted platforms, this marketplace is constantly evolving.
Learning how to trade cryptocurrency isn't difficult for a beginner. It's also a skill that scales upwards as your needs and investment interests develop. There are a few essential aspects to factor in before you pick out a wallet and an exchange platform, but a little research can put you where you need to be. Hopefully, this article is the beginning of that process for you.
To streamline your crypto trading process,  visit 3commas for the best cryptocurrency trade tools.

Mikhail Goryunov
A proven leader, successful at establishing operational excellence and building high-performance teams with a sharp focus on value creation and customer success.