Become a crypto master
Become a crypto master
Learn everything about crypto,
trading and bots
Learn everything about crypto, trading and bots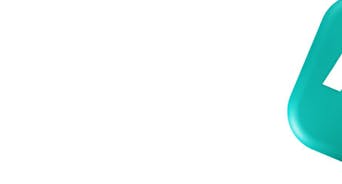 Best Crypto Portfolio Trackers and Management Apps 2022 Reviewed
From

DATE PUBLISHED: FEB 25, 2020
DATE UPDATED: MAR 24, 2023
A diversified crypto portfolio is one of the pillars for traders and investors alike, but even active traders with advanced crypto backgrounds are keen to forget about the basics. This review sheds some light on popular portfolio management and full portfolio management tracking tools, so you can streamline your trading activity.
Start Trading on 3Commas Today
Get full access to all 3Commas trading tools with free trial period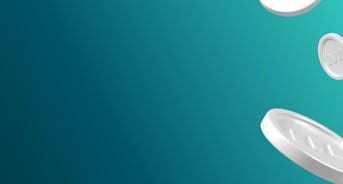 Crypto Portfolio Apps: Top 10 Watchlist Trackers At a Glance
| | |
| --- | --- |
| | Crypto trading ecosystem with automated portfolio rebalancing feature |
| Pionex Crypto Portfolio App | Exchange portfolio manager with 16 free-to-use bots |
| Bitstamp Crypto Portfolio App | Exchange portfolio tools with fiat cash out |
| Crypto.com Crypto Portfolio App | Exchange tracking tool with NFT support |
| Delta Crypto Portfolio App | Investment tracker with a native crypto watchlist app for IOS/Android |
| CoinSmart Crypto Portfolio App | Crypto trading platform with the built-in portfolio manager tool |
| CoinMama Crypto Portfolio App | Exchange platform featuring crypto watchlist app and fast-track verification |
| CoinStats Crypto Portfolio App | DeFi and crypto portfolio manager |
| CoinMarketCap Crypto Portfolio App | Crypto data aggregator with tracking features across niches |
| Shrimpy Crypto Portfolio App | Automated trading bot with a mobile crypto watchlist app support |
| Zerion Crypto Portfolio App | Portfolio management tool for DeFi enthusiasts |
Crypto Portfolio Tracker Apps Reviewed
Best crypto portfolio trackers help you control all your assets collectively in one single place, or at least simplify the process significantly. Some trackers are more convenient, resulting in a smoother trading experience.
The tool is essential as the portfolio reflects your style, risk tolerance, and key components of market strategies you implement. Observing the details relevant to your crypto, you can access the potential returns, analyze the actual price-to-earnings ratio, and adjust accordingly if projections do not meet the facts. 
Top Crypto Portfolio Tracker Apps: All Watchlist Trackers Reviewed
Here is the list of top portfolio trackers with a deep dive into their functionality so you can get insights into which ones would best fit your needs.
Comparison of Popular Crypto Portfolio Tracking Tools 
3Commas focuses on product quality to make retail trading safer and less hazardous. Its wide range of possibilities makes it one of the greatest, if not the best, platforms to use daily.
The 3Commas platform contains some of the most efficient Binance bots and extensive functionality. The platform has been assisting regular day traders with multiple crypto assets for a long time. It relies on cutting-edge software, including several specialized bots and various technical indicators (in collaboration with TradingView).
This trading automation tool is aimed at traders of all levels, from novices to seasoned professionals. While options like Copy Trading are intended for less experienced users, complex capabilities for expert traders may also be available.
A variety of trading indicators such as MM, BB, RSI, and others assist traders worldwide to improve their trading performance consistently, while backtesting and paper trading help them develop new techniques and test hypotheses. In other words, you may conduct extensive backtesting to operate your trading software properly.
Powerful presets

Unique options bots

Responsive support

Smart & Copy Trading features

Marketplace for signals

Free trial available

A wide variety of exchanges

No paper trading for a free plan

Slightly complicated layout for newbies 

Educational content lacks structure
Pionex — best crypto portfolio tracker & bots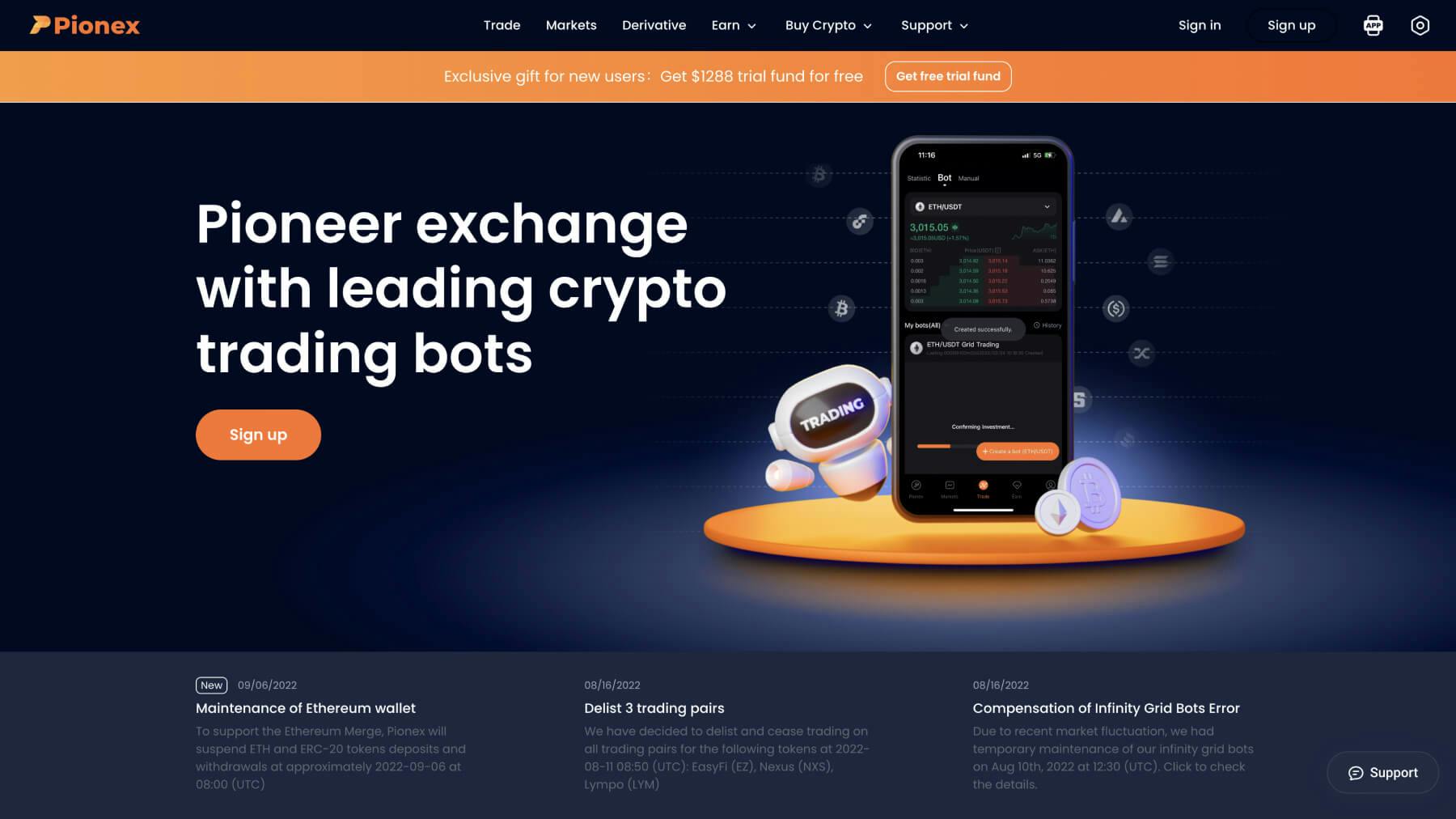 Pionex is best known for a wide range of bot presets, as it offers as many as 16 bots right away. This might be a good web platform for traders who are new to trading bots, as users can automate their trades with one of the 16 available bots. Besides, you can build your own trading strategy with the [Set Myself] option. There you can modify the price range or the number of grids.
You can use the grid bot to trade 346 assets available on the platform with fees as low as % 0.05, which is one of the market's lowest fees. On top of that, you get fully-fledged customer support ready to answer any question you may have.
Has an Android and IOS apps

Fully customizable interface if wanted to

All bots are 

A set of 16 bots available

Competitive trading fees

Liquidity back-up from Binance & Huobi

More than 40 funding crypto and other assets available

Licensed by US FinCEN

No fiat investments and funding available

Poor customer support
Bitstamp — best crypto portfolio tracker for newbies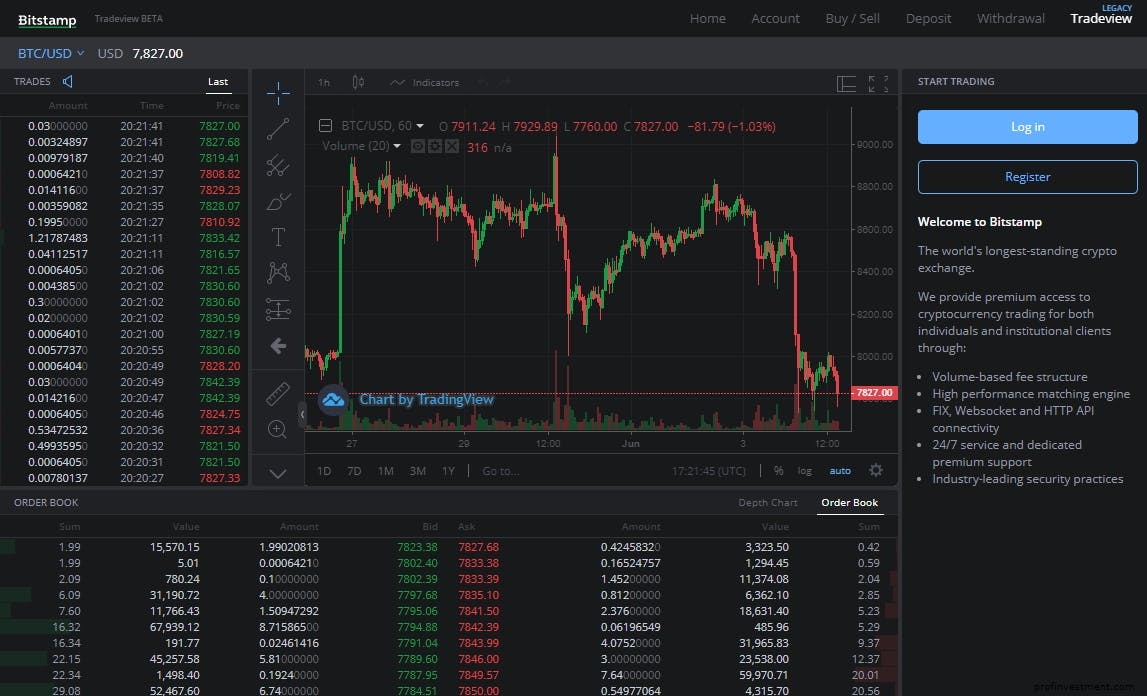 Bitstamp is a trading platform rather than a crypto portfolio management tool. However, it allows users to manage their portfolios among 73 crypto assets available for trade. In addition to the online platform, the platform may be evaluated via iOS and Android apps.
Its ability to manage a crypto portfolio on the fly is demonstrated by the fact that it is smartphone agnostic. Furthermore, it allows you to get a comprehensive picture of the account rather than simply the essentials of balance monitoring. It provides a graphical picture of your portfolio's changes, even in real-time. You may display the charts for a single day, a week, a month, a year, or all time. The chart will show your portfolio's worth during a specific period.
As a result, you can track how much you've made over time. Portfolio management also lets you track your transaction history, balance, open orders, favored currency values, and fiat and cryptocurrency balances. APIs may be used to connect Bitstamp to third-party portfolio monitoring programs, such as accounting for sophisticated portfolio management such as tax filing.
Bitstamp might also be a product for crypto trading brokers, neo banks, fintech, hedge funds, trader with advanced crypto holdings,  family offices, and aggregators.
Create a varied cryptocurrency portfolio. 

Fiat deposit through a bank, credit or debit card (immediate), SEPA, Faster

Android, iOS, Linux, and Windows support

Ethereum and Algorand staking

Lacks competitive features compared to some other products
Сrypto.com — best crypto portfolio tracker with NFT support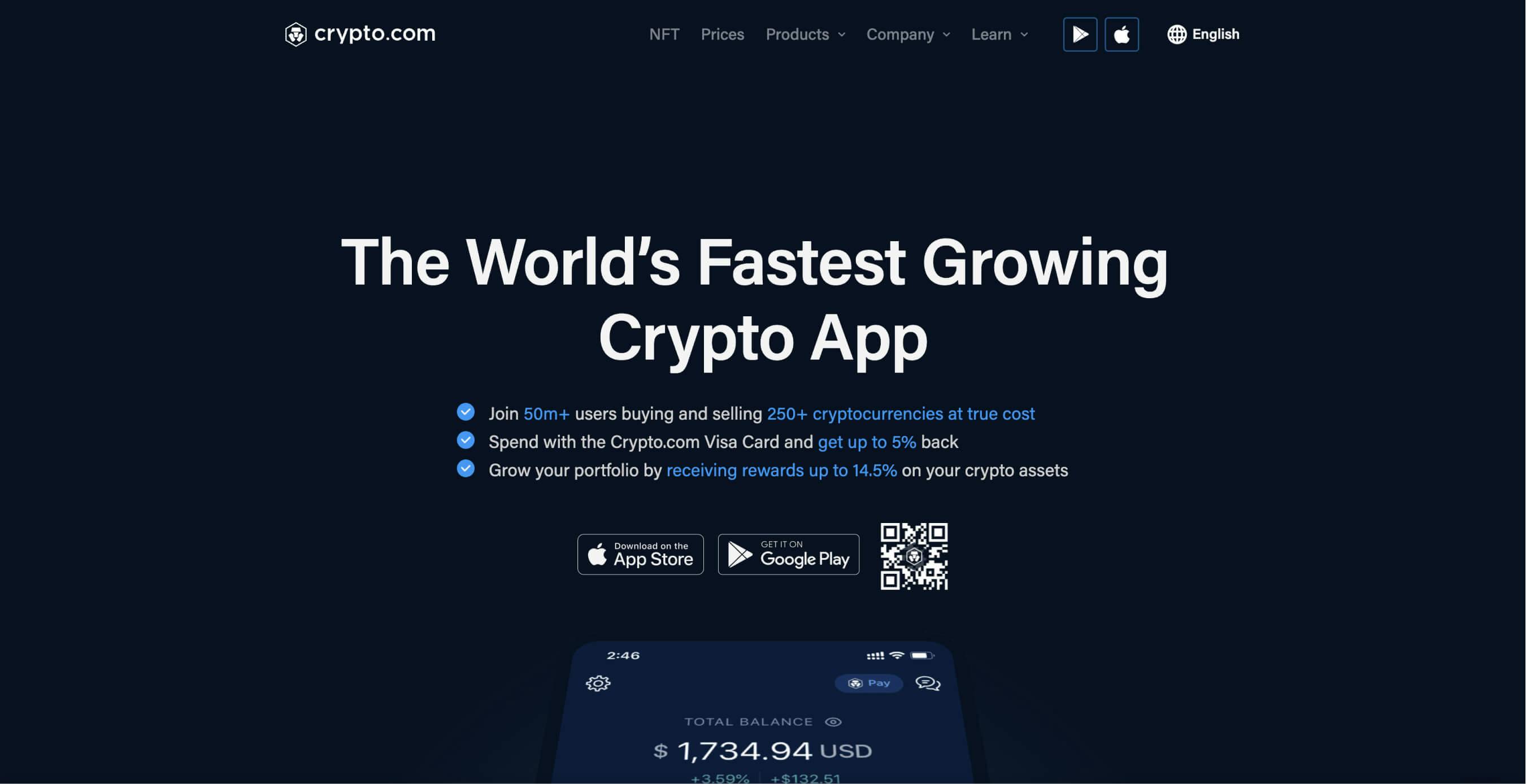 Crypto.com is a cryptocurrency exchange rather than a native portfolio tracker. This covers price and portfolio advanced crypto portfolio tracking capability for all hosted wallets, though. The platform allows you to follow real-time and historical crypto values for all currencies and those you are invested in, whether you are signed in on the website or the mobile app.
You may watch crypto values in groupings like those developed on a specific blockchain or those held by a specific fund such as Panthera Fund. Crypto.com allows you to follow top gainers and losers, new additions, and those on your pick or watch list. The monitoring includes volume, price, the market cap for each currency, and 7-day trends.
Free-to-use

Supports NFT trading

Android and IOS Support

Fiat buys

Custom ATM card

Customer support could be improved
Delta — best crypto portfolio tracker for innovations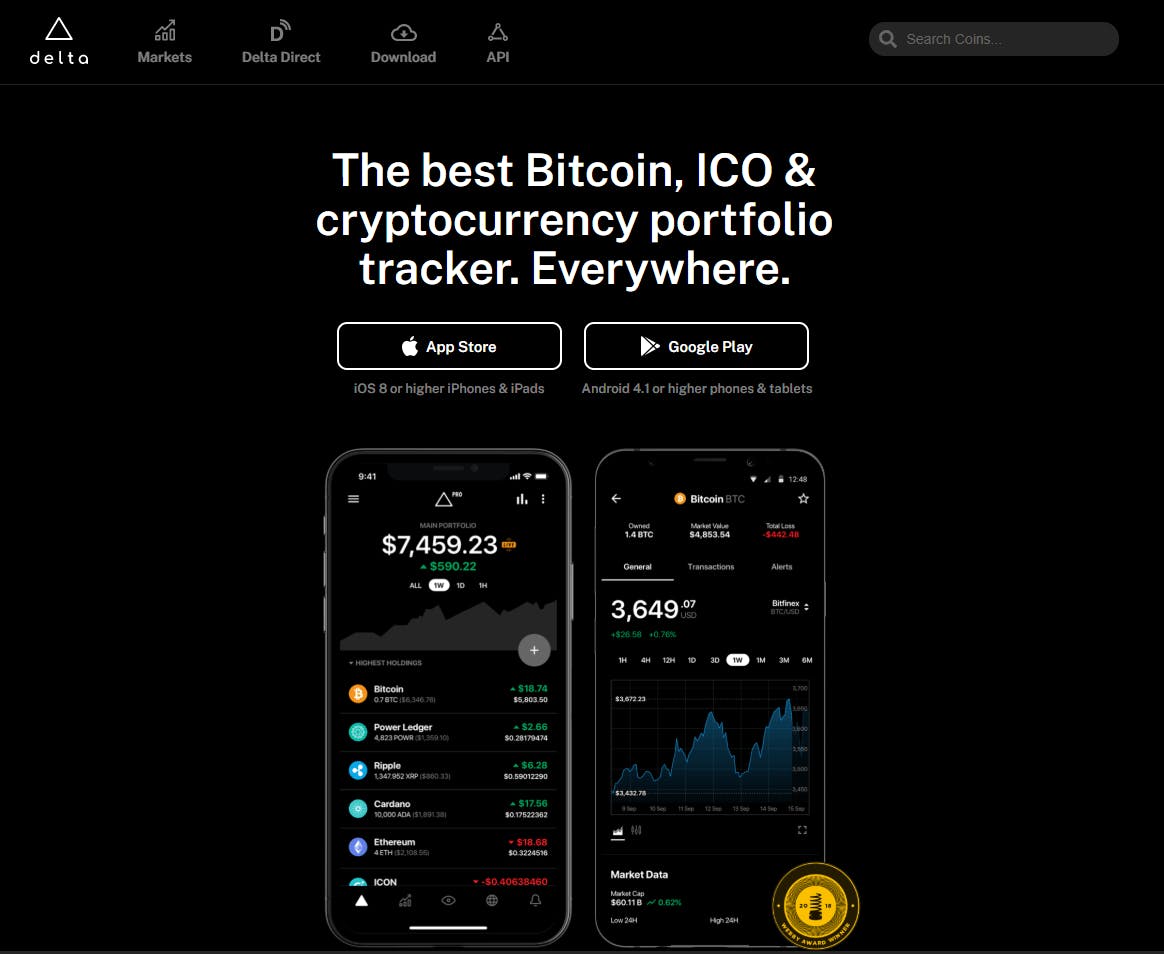 Delta is one of the few crypto portfolio tracker apps that may actually be able to keep up with the success of industry leaders. Launched in 2017, Delta was able to earn its first million users within a year. And since then, the developers behind the platform have continued to add new features and simplify the tracking of one's cryptocurrency portfolio.
Most successful crypto portfolio apps have some niche features that cannot be found anywhere else. Delta's unique attribute is the ability to track all fiat and crypto investments, including non-crypto speculations, in one single interface. This isn't an app to only track the price of Bitcoin and Ether. It's an app that gives you a clear picture of your entire financial situation in the palm of your hand.
On top of negating the need for separate apps for different segments of your investment portfolio, Delta is also beautifully designed and comes with a level of simplicity that you'd expect from the most popular pieces of software on the app store. The average Delta review score on mobile is 4.7, so that tells you there haven't been many angry customers piling up along the way. Let's take a deeper dive into what makes Delta an option worth serious consideration in terms of tracking the movements of your crypto holdings.
Track traditional investments along with your crypto portfolio

The crypto watchlist app is beautifully designed

Supports more than 300 cryptocurrency exchanges

Constant stream of updates always being made to the app

The free version of this app comes with an incredible set of features

Delta Direct connects crypto token development teams with their users

Many of the exchanges supported are for pricing purposes only

No support for trading of crypto from within the watchlist mobile app
CoinSmart — best crypto portfolio tracker for affordable trading
CoinSmart has reasonable fees for fiat deposits and withdrawals, along with fairly standard crypto withdrawal fees. Their fees are somewhat in line with industry standards but are not a selling point of using the exchange.
There are zero fees with a bank wire or draft for Canadian Dollar deposits, but these options require a minimum deposit of $10,000 and $500, respectively. If depositing with an Interac e-Transfer, there are no fees if you are depositing $2,000 or more, but a 1.5% fee for anything less. The 1.5% fee is quite common, and you'll also find it on fellow Canadian exchange Bitbuy. Credit and debit card funding is the most expensive in terms of fees, with some fees reaching as high as 6%.
Meanwhile, for Canadian Dollar withdrawals, there is a 1% fee with a $15 minimum for both bank wire and electronic funds transfer methods. Crypto withdrawals incur a flat fee that varies depending on the asset.
Fast sign-up and verification process

Easy to use interface

Same-day deposits of funds

Backed by a Canadian bank

24/7 client support and tax assistance

Not available in USA

Limited selection of crypto assets

Crypto watchlist app lacks functions
Coinmama — best crypto portfolio tracker for flexible trading

Coinmama is well-known for its diverse payment choices, which include the possibility of buying cryptocurrency using Visa or Mastercard credit cards. That method may have gained supporters, but not among financial advisors: Buying any investment, like cryptocurrencies, using a high-interest credit card might be problematic. Coinmama signed an agreement with Apple in September 2020 to allow the use of Apple Pay for bitcoin purchases.
Unlike many other exchanges, Coinmama does not assist transactions between buyers and sellers. Therefore, the transactions stay as private as possible. On the other hand, you will need your own personal wallet to store the cryptocurrencies you purchase.
Fees are where Coinmama falls short. Coinmama has higher costs compared to some other providers. However, these prices downscale with the trading volume increase. Your time loyalty also affects the fees you pay.
Coinmama doesn't support crypto-to-crypto trades. Instead, you will need fiat currency like USDs, GBP, or Euro to buy crypto here. The platform doesn't support built-in crypto wallets either. You're going to need your own non-custodial digital wallet to trade crypto and bitcoin on Coinmama.
Offers access to 10 cryptocurrencies.

No fees for crypto deposits or withdrawals

A wide range of payment options

No crypto wallet or mobile support for IOS. The crypto watchlist app only supports Android devices

Higher fees than some other providers.

Doesn't allow crypto-to-crypto transactions.
CoinStats — best crypto portfolio tracker for security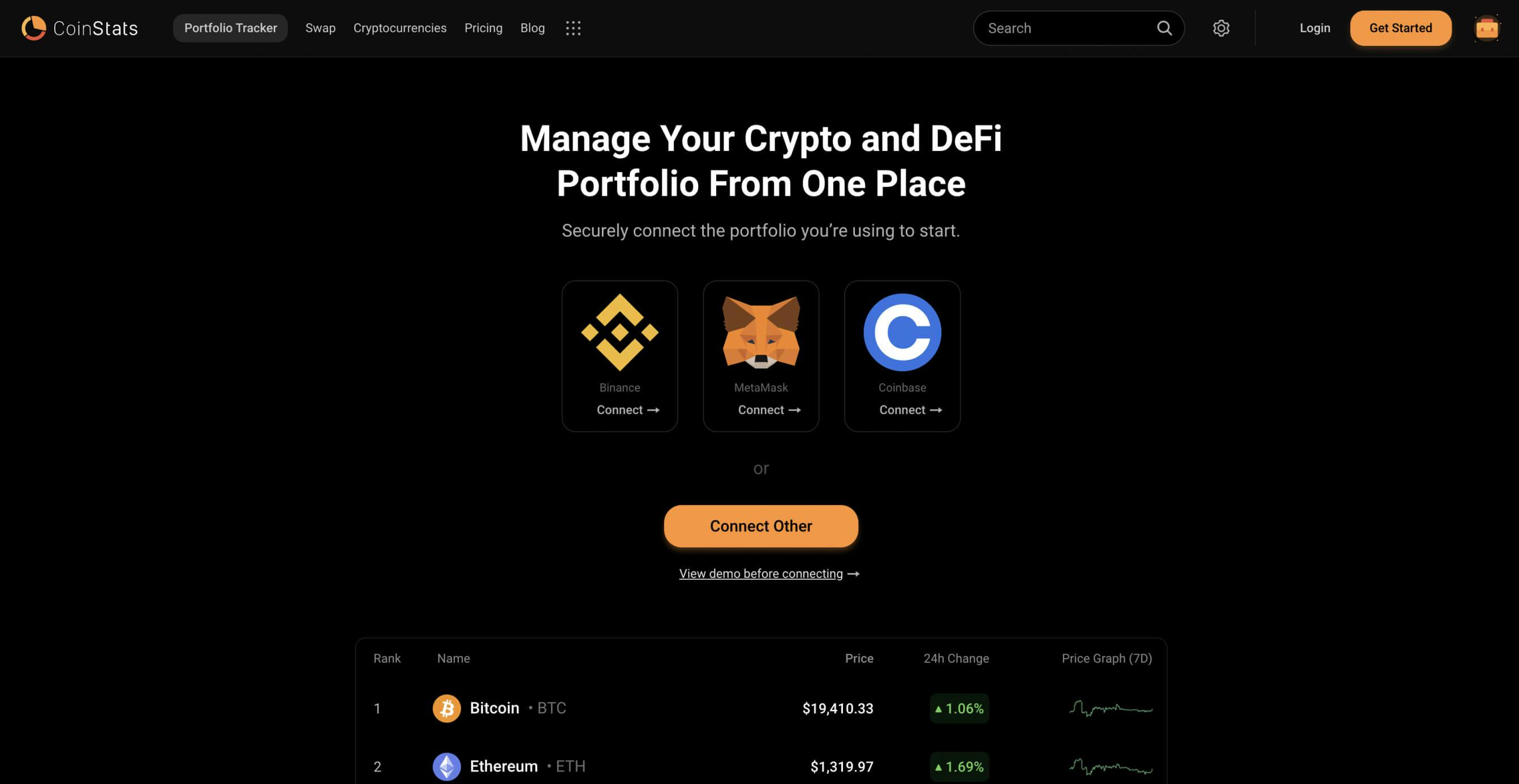 CoinStats records over $100 billion in cryptocurrency value, has 500,000 exchange accounts linked to it, 100 million transactions and trades, and over 1 million users. It offers extensive crypto support, with over 8000 coins, 26 exchanges, and 34 wallets, while also providing comprehensive statistics and transaction information for previous transactions. The charting tools assist users in forecasting and gaining insights into future bitcoin price changes.
The platform is compatible with iOS, Android, the web, Mac desktop, iWatch, widgets, Apple TV, the Apple Watch, the iPad App, and the Google Chrome extension. A cryptocurrency news feed may be tailored to your requirements. 
Free version available

Portfolio audits to boost security

All-in-one approach

Fiat crypto buys

Protected API keys

Over 30 wallets supported

Fairly slow

Lacks learning curve

Customer support could significantly be improved
Altpocket — best crypto portfolio tracker for asset management 
Because the Altpocket asset management and portfolio tracking software include a social network, users may engage with other investors and traders. You can examine other people's profiles and receive notifications when they make a deal, allowing you to trade alongside them.
It syncs with the most prominent exchanges and allows users to add wallets from other exchanges easily. The tracker has over 100,000 users that utilize various cryptocurrency exchanges.
The program has a social feed similar to what we see on Facebook and Twitter but with a much stronger emphasis on cryptocurrency. You view from individuals you follow and get a sense of what's happening in the cryptocurrency community. You may also keep up with information, news, and buzz about the coins you want or trade in.
Free-to-use product

Supports multiple operational systems, including IOS & Android

Precise dashboard and convenient filters

Powerful social feed

Lacks active users

Some social media channels are cluttered
CryptoCompare — best crypto portfolio tracker for advanced features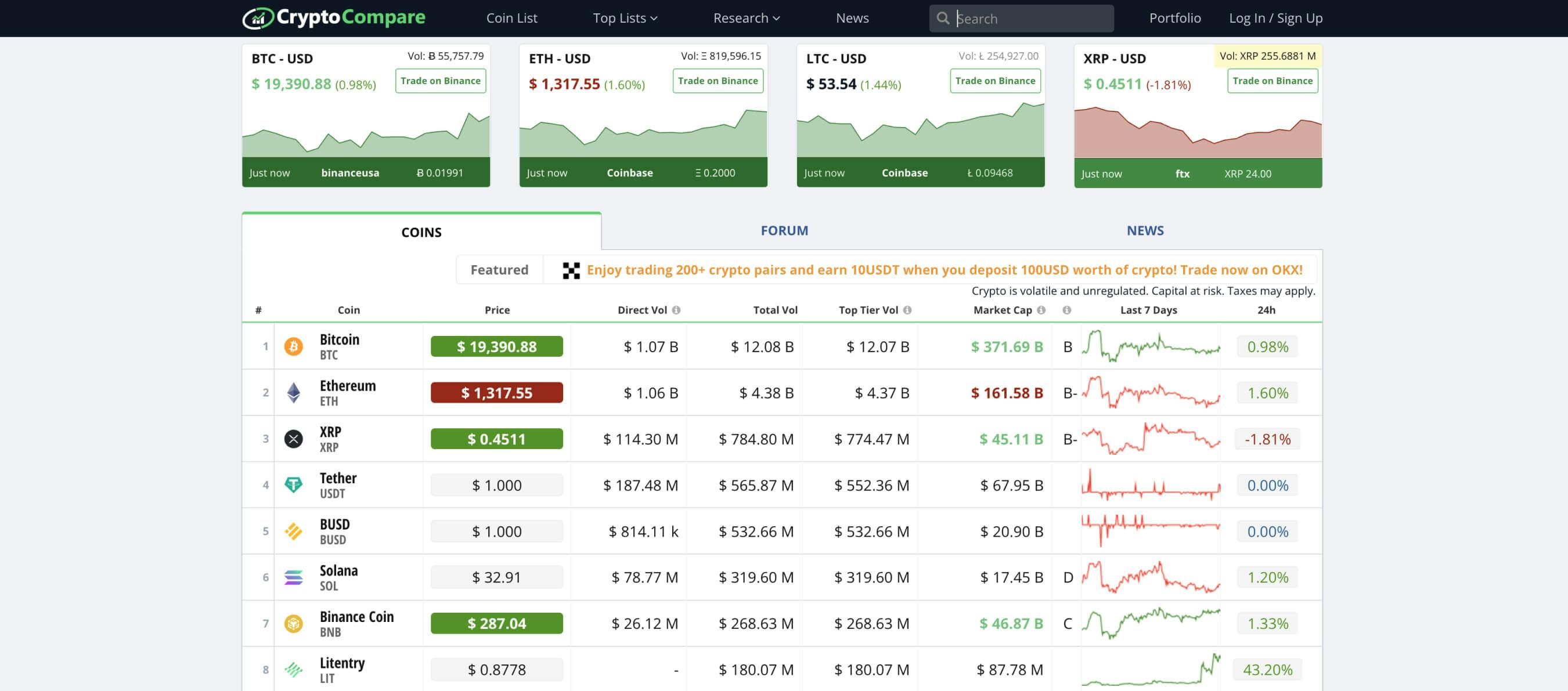 CryptoCompare is more than just a portfolio tracker. It also provides data as a service, articles, cryptocurrency tutorials, a price aggregator, and website widgets. This tracker lets you see current pricing for over 5,000 cryptocurrencies and coins and track the value of any holdings you may have.
Furthermore, CryptoCompare delivers market information of many exchanges and crypto directly from the crypto watchlist app for each trader. You can receive news from within the portfolio manager app as it comes in and plainly sees how it affects the pricing of any currency.
Free version available

Android, IOS, and Web applications

Advanced charts and graphs for traders

Market insights across exchanges

Lacks features compared to rivals

Doesn't support smaller crypto coins & tokens
CoinMarketCap — best crypto portfolio tracker for global tracking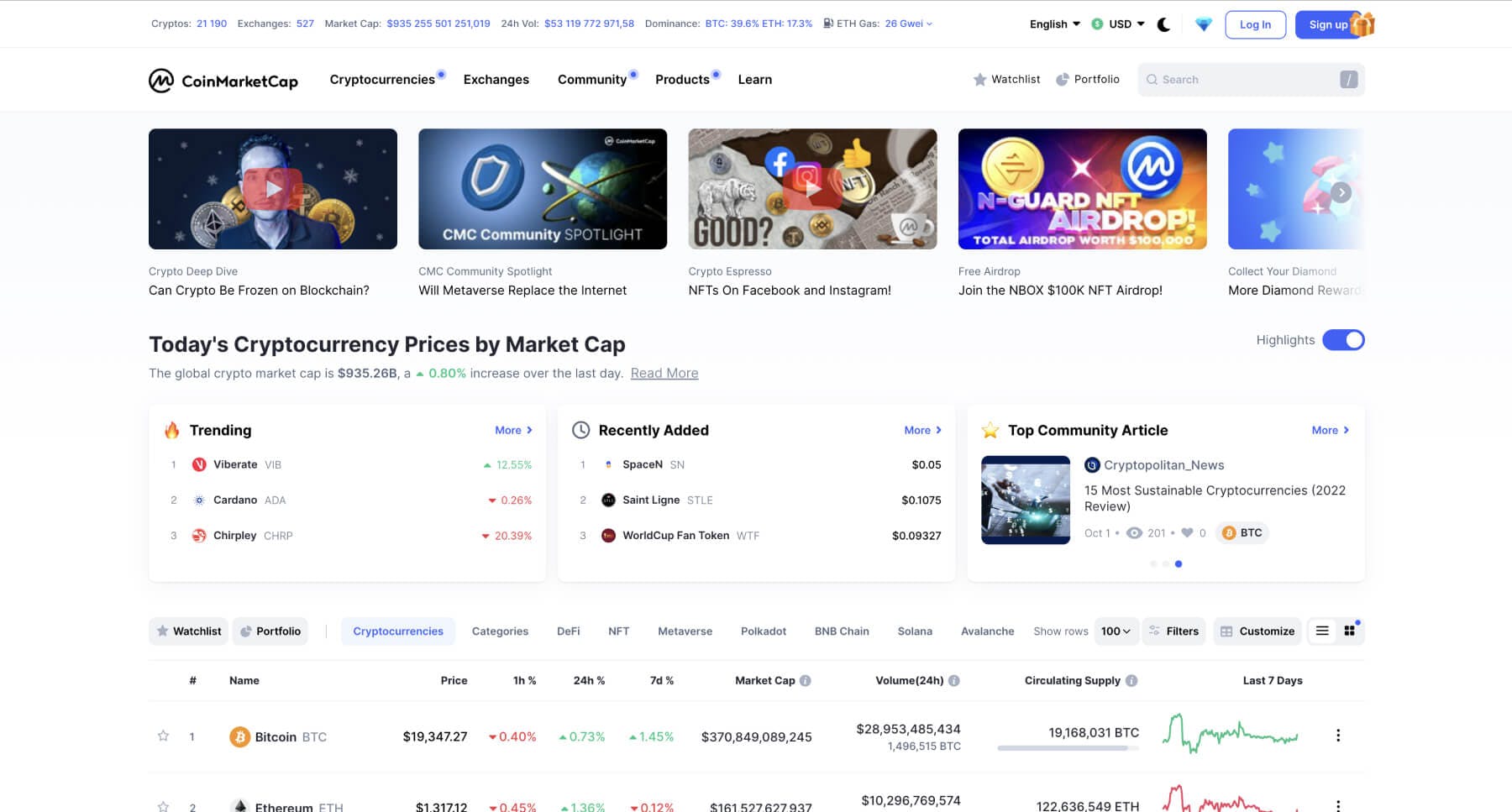 CoinMarketCap is the most-referenced website when it comes to crypto prices. A bigger part of the crypto world uses CMC to track the latest price updates, trade assets mid-term, and invest over the long horizon.
CMC has provided unbiased and accurate information since 2013. After many years of high community value, it was purchased by Binance. Some bad rumors barely affected neither popularity nor reputation, as the platform operates independently from its parent company.
A host of projects listed, checked, and verified on a daily basis

One of the largest and most prominent crypto aggregators at the moment

Grows faster than any other crypto market data aggregator

Complicated user interface

Operations are independent, yet owned by Binance

Some content is clickbaity

Sporadic price lags

Might disregard some stats when scoring exchanges
Crypto Pro — best crypto portfolio tracker for user support
Crypto Pro is a strong contender among crypto portfolio tracking tools since it allows you to track over 5000 cryptos - whatever you possess from them - across 120 exchanges. Aside from standard value and price tracking per coin and totals, you also receive in-depth graphing tools to assist you in determining what, how, and when to trade.
You may use it to sync your wallets on various exchanges and APIs. It also includes more storage and iCloud and Dropbox synchronization. It also provides customers with real-time cryptocurrency news. Unfortunately, it only supports iPhone, iPad, Mac & Apple Watch, and Mac OS devices, with no web or Android versions available.
Touch and Face ID locks.

Over 30,000 positive user ratings.

Additional portfolio stats beyond the prices and charts

Free plan available

Quite an expensive pricing for a portfolio management tool

Lacks security stack disclosure
CoinTracker — best crypto portfolio tracker for detailed breakdowns
This software allows you to track how your portfolio performs over time and to break down performance by cryptocurrency or currency (dollar ETC). You can also benefit from tax-loss harvesting.
You may link your wallets, such as Ledger and Trezor, and 300 crypto exchanges, such as Coinbase, Binance, and eToro, and create real-time statistics on the assets. It allows you to automate capital gains tax. It also accepts over 8000 cryptocurrencies.
It has effectively assisted customers in tracking $20 billion in capital gains and volume and claiming $600 million in capital losses through proper tax reporting.
Web and iOS and Android mobile versions are available.

Tax reports, and annual tax returns. 

CSVs for portfolio management

Basic account is free

Premium accounts are more expensive than the same products from other providers
Kubera — best crypto portfolio tracker for net worth management
Kubera is a high-end portfolio and net worth tracking application that allows you to keep track of your investments, real estate holdings, and other asset types to obtain a complete view of your finances. The platform claims to be the "world's most contemporary net worth tracker," and the variety of assets it can track contributes to that claim.
Kubera is one of the most comprehensive net worth trackers on the market right now. This is especially true if you have a sizable cryptocurrency and DeFi portfolio, which many other net worth monitors do not support. If you desire a spreadsheet-style method for manually entering assets and liabilities, we recommend Kubera.
Kubera isn't for you if you want a net worth tracker that also features budgeting tools or expenditure analysis. This is a paid portfolio and net worth tracking tool, not a comprehensive financial software suite.
You join up for Kubera using your Gmail address. You pay $1 to use the site for 14 days before deciding whether or not to pay for a membership. Signing up needs your credit card information. However, you are not charged after your trial period.
Building your portfolio is very quick once you're within Kubera's dashboard due to the number of banks, brokers, and exchanges it interfaces with.
Syncs with over 20,000 banks and brokers

In-depth crypto and DeFi tracking

Kubera doesn't sell your data

No free plan

No budgeting or investing tool
CryptoTrader.Tax — best crypto portfolio tracker for privacy trading
CryptoTrader is a cloud-hosted, fully automated bot that analyzes the market and maximizes profit-making opportunities. It's user-friendly and hence suitable for both beginners and hard-end traders. The platform currently supports various exchanges like HitBTC, Bitstamp, Poloniex, Huobi, OKCoin, Kraken, Bitfinex, Binance, Coinbase, and more. 
Even though all users get a 7-day trial of the basic plan, the plan is not the same as the actual basic plan. Some features like backtesting and paper trading might not always be accessible. 
The price is fairly low compared to other one-time offers the market has. It's quite notable that CryptoTrader doesn't charge transaction fees. On the other hand, It only offers unlimited access to its features as long as you have made the minimum deposit worth $275.
Free trial available

Supports multiple crypto exchanges

Smooth learning curve

Intuitive layout

Relatively expensive

Requires a minimum deposit to access the features

Backtesting may lag
Shrimpy — best crypto portfolio tracker for automated trading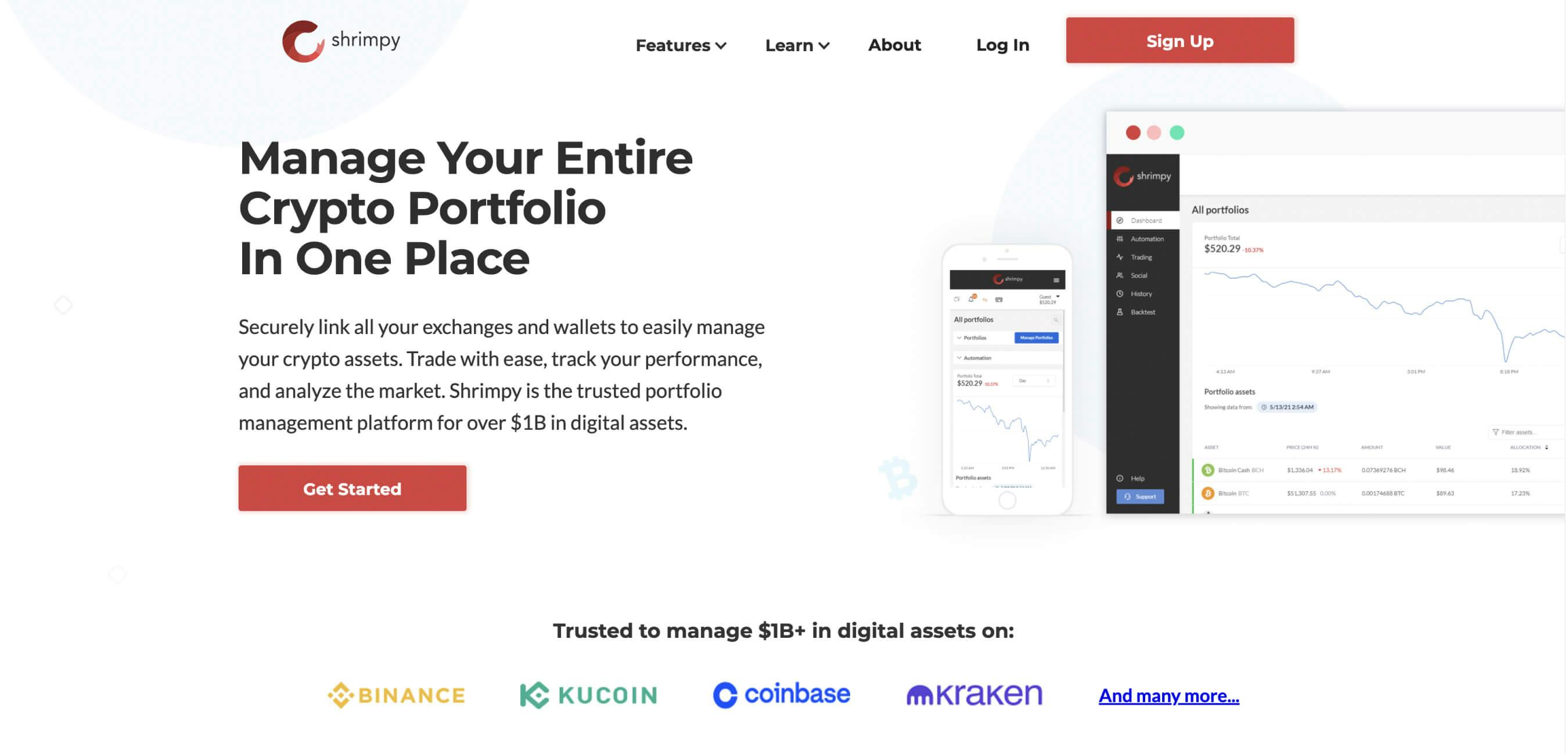 Shrimpy is an excellent choice for arbitrage bot trading if you want to bootstrap your crypto trades to the next level. It's the leading tool in the portfolio rebalancing market, thanks to its user-friendly interface, customer support, and multiple features. 
You don't have to log in separately to each crypto exchange to perform buy and sell trades, as the portfolio manager allows you to allocate your overall portfolio using simple percentages with a visual snapshot and statistics. Instead, you can automatically adjust the allocation of each asset based on the market by changing the percentages, which will execute the trades on your behalf. 
Shrimpy offers a free trial to test out features first, while the paid packages include automatic portfolio rebalancing, strategy optimizing, and back-testing tools. Shrimpy is currently supporting over 16 major crypto exchanges, and the number of partners only grows.
No trading fees

All-in-one platform

Crypto portfolio management tools

Copy trading & social trading 

A range of automated trading strategies

Supports 16 crypto exchanges

Doesn't provide trading signals in any form
CoinTracking — best crypto portfolio tracker for volume trading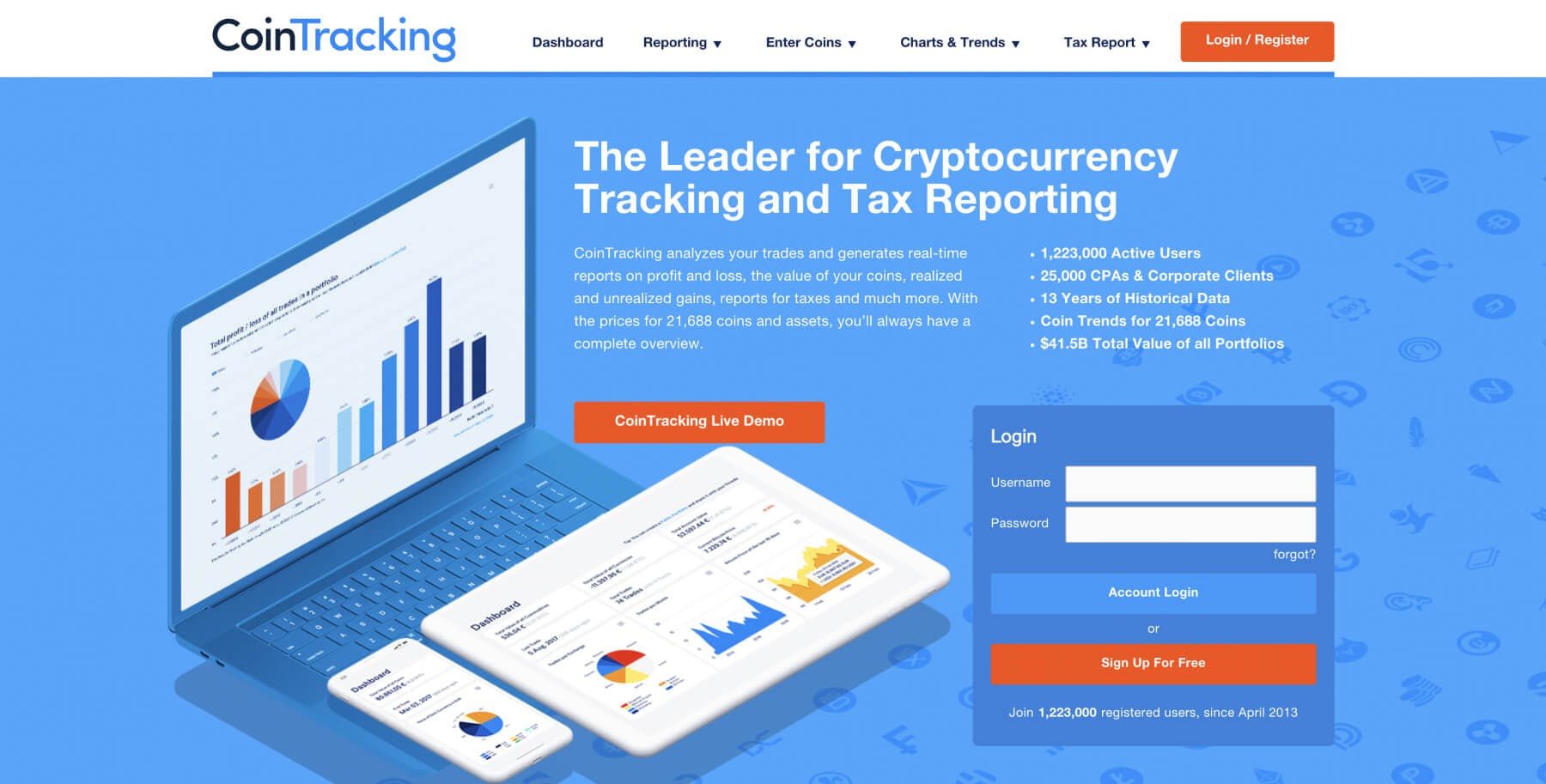 This tracker is far more than just a spreadsheet of portfolio information. CoinTracking makes sure you make an informed decision by offering a range of features:
Interactive charts for trades and coins

Connection to popular exchanges using API

Realized and unrealized gain/loss

Tax calculator with 12 methods

View of historical price data from the last 10 years

8+ supported wallets

Real-time trade profitability and set price alerts

Lacks useful mobile app

There's a room for improvement when it comes to customer support

Minor bugs
The prices for Pro or Unlimited plans range between $65 to $1090 (or an equivalent amount in cryptocurrency). You can visit the CoinTracking official channel for short tutorial videos.
CoinTracking is aimed at more serious cryptocurrency investors and full-time traders. It works well when you plan on holding cryptocurrencies for a long time. However, the best use for the tracker is for regular buying/selling.
Zerion — best crypto portfolio tracker for technical trading
Zerion is developing a decentralized financial platform (DeFi) that allows users to use traditional financial products but without intermediaries in the form of banks or processing companies.
After registering, users need to link a crypto wallet to Zerion or open a new one and buy cryptocurrency, either ether or stablecoins linked to fiat currencies. Users can, for example, exchange tokens through the Ethereum platform Uniswap, place their funds at interest, or borrow stablecoins.
According to its own data, the product is used by more than 200,000 investors from 150 countries. Zerion users have made transactions worth more than $600 million - with the application processing transactions of $5 million per day with an average transaction size of $1,000.
Over 200,000 active users from over 150 countries

Blog full of trading insights

Free-to-use

Lack of financial information

Customer Support response rate
Bitsnapp Portfolio — best crypto portfolio tracker for signal trading
Bitsnapp is a crypto portfolio app and watchlist app to manage your crypto holdings. Whether you have a tiny portfolio comprising several assets or a massive catalog of tokens, this portfolio manager might simplify your trading experience. 
There are zero ads, no hidden costs , and a set of utilities Bitsnapp crypto portfolio app supplies to traders of all talks. Overall, the Bitsnapp portfolio conclusion is pretty solid for newbies, intermediates, and crypto pros.
Real-time Blockfolio Signal updates

Notification alerts on price levels

Portfolio management tools

Informative news feeds

Highly-customizable bots

Good fit for newbie investors

Customer support could be better
Other Crypto Portfolio & Watchlist Apps
eToro — best crypto portfolio tracker for social features
A prominent social trading platform focusing on the social aspect and building massive trading communities. As a result, you can benefit from the community built around the automated crypto investment niche in an automated way — copy more experienced traders and follow their strategies in no time. The platform has an average rate of 4.2 stars on Trustpilot. 
NAGA — best crypto portfolio tracker for newbies
Naga is a social trading platform like eToro. Both platforms target social trading and have multiple good reviews. However, Naga has significantly more positive feedback when it comes to customer support and the overall experience users have. The platform has a solid rating of 4.4 stars on Trustpilot.
Blockfolio — best crypto portfolio tracker for web3 investment
Blockfolio is a widely-known tracking app, and most crypto enthusiasts use the platform to manage their Web3 wealth properly. Even though it has many rivals, Blockfolio stays head and shoulders above any other platform. Perhaps it was among the first ones to launch back in 2014 and has been developing since then.
No platforms supply as many functions and customization features as Blockfolio does — a bright example would be the Blockfolio Signal service and the ability to buy/sell crypto directly within the Blockfolio app without any fees. 
Cryptowatch — best crypto portfolio tracker for API trading
Cryptowatch is a real-time crypto markets platform owned by Kraken exchange. As the name states, the platform focuses on crypto market data and charts for over 24 major exchanges. You can only assess crypto assets here, which isn't necessarily a bad sign, as the focus is capable of big results. Cryptowatch APIs collect data from all over the Web3 to aggregate as many as 4,000 markets in one place. 
However, the platform still lacks a go-to mobile app and derivative trading flexibility. At the moment, only Kraken users can trade derivatives through Cryptowatch.
Altrady — best crypto portfolio tracker for arbitrage trading
Altrady is an intuitive application to fix all your crypto trading needs. It aggregates multiple exchanges, allowing you to buy and sell in one place from one account. 
The benefit is especially important for those who stick to risk management rules and diversify portfolios, sending assets over across various exchanges. The platform supplies a smooth learning curve, lots of educational videos & articles about trading, and more. Any newbie will have no problems using Altrady, as its interface is pretty straightforward. 
Blox — best crypto portfolio tracker for Bittrex trading 
Blox cryptocurrency portfolio tracker is integrated with key platforms such as eToro, TenX, 0X, and many more. It also includes cryptocurrency exchanges such as Binance, Bittrex, and Coinbase. It is a B2B platform that also provides B2C services. Adding accounting, tracking, and management tools elevates the portfolio tracking game.
Companies may use their web and app platforms to collaborate with data from blockchains, wallets, and exchanges. However, it does not yet offer tax solutions, and several aspects are unsuitable for inexperienced users.
Investing.com — best crypto portfolio tracker for traditional trading
Given its popularity among users and competitive features, Investing.com is a strong competitor for the top slot. You can expect nothing less than fantastic software with a nearly 5/5 user rating on app stores.
First and foremost, it is an excellent program for tracking fiat money's ownership value in stock quotations, commodities, global indexes, ETFs, bonds, and cryptocurrencies. The app displays key stock indexes and FOREX markets.
Lunch Money — best crypto portfolio tracker for experienced traders
Lunch Money enables users to track, manage, and budget for cryptocurrency, cash, brokerage accounts, and credit or investment accounts. It also allows you to complete the entire budgeting with income and expenses, even if they are simple expenses like groceries. You may track your net worth over time using the net worth calculator.
Credit cards, checking accounts, savings accounts, lines of credit, loans, investments, and other balances and transactions from banks and other sources can all be integrated. You can import CSV forms from banks into the app, connect to transaction sources via APIs from banks and applications, and attach files from apps and websites. This means you can track both fiat money and cryptocurrency.
The Lunch Money platform offers 14 days of a free trial, followed by a subscription model costing around $7 per month [annual billing cycle].
Coin Market Manager — best crypto portfolio tracker for advanced investors
Coin Market Manager is a cryptocurrency portfolio tracker, automatic journaling system, and sophisticated crypto watchlist application designed specifically for cryptocurrency traders. This is an all-in-one solution for building a BTC stack that enables storage tracking, ICO investments, and live exchange positions. The platform provides access to an innovative dashboard and automated synchronization with the most prominent exchanges through API.
As an automated tool, it saves time tracking order executions; it gives in-depth, actionable trade statistics. Unlike other portfolio trackers focusing on surface-level balance tracking, CMM primarily serves active crypto derivative traders.
Some of the features include insightful trade tracking, real-time balances, and overall account PNL to view all deposits and withdrawals, positions stored in one place, an advanced trade history view with in-depth analysis and insights, and more.
Performance visualization through the customizable range of trades, account analytics with rates wins, and losses, profitable trading times, and a balance history chart for each asset would also make your trading way easier.
Conclusion
If you follow the rules and build your portfolio correctly, you don't want all that effort to go to waste. Viewing and analyzing your assets in a separate space, going from research to execution, has great value for your trading activity.
Trackers bring a calming, structured element into the chaotic crypto market. Out of all portfolio trackers presented, you should choose the one suitable for your experience level. Other than that, they all fit the parameters of a quality tracking tool.
FAQ
Crypto traders, investors, and advanced users store funds across multiple blockchains and use different wallets for different purposes. It may cause complicated tracking, which is why most crypto enthusiasts automate the process via crypto portfolio trackers like 3Commas. More of a visual learner? Watch this video about tracking profits & losses.

You can rely on crypto portfolio trackers entirely, as they aggregate data from multiple independent sources, ensuring you have up-to-date information. Established and time-tested trackers do not access your funds directly, so you never risk breach or theft.

Once you manually enter all the data into your portfolio tracker or connect it to an exchange, you'll see all the information related to your assets, including the latest profit and loss account [PnL] data. You might want to keep an eye on the stat, as it shows statistics behind your crypto activity.

Excel spreadsheet is one of the oldest yet practical ways to track your crypto portfolio. To track your portfolio in Excel, you should collect information about your assets and enter them into the table. You may use columns for a current price, PnL, and the amount of crypto you own to make your tracking more effective.

Mikhail Goryunov
A proven leader, successful at establishing operational excellence and building high-performance teams with a sharp focus on value creation and customer success.