Become a crypto master
Become a crypto master
Learn everything about crypto,
trading and bots
Learn everything about crypto, trading and bots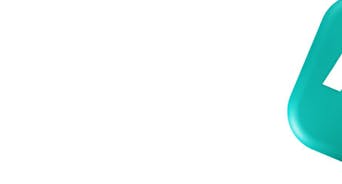 Pionex vs. 3Commas – Review and Comprehensive Comparison
From

Free access for 3 days
Full-access to our PRO plan, no credit card required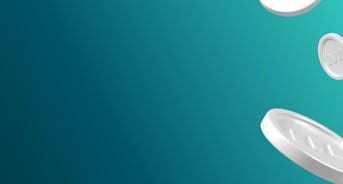 | | | |
| --- | --- | --- |
| | | |
| | | |
| | | |
| | | Always free+0,05% trading fee |
| | | |
| 💰 Multiple currency support | | |
| | | |
| | | |
| | | |
| | | |
| | | |
| | | |
Pionex and 3Commas Overview
The modern market offers a variety of tools that claim to allow crypto enthusiasts to increase their income while reducing the risks and potential losses of trading. Finding out which autotrading platform suits your trading goals best is only possible through careful research. We are here to help you pick the perfect service.
In this review, we will take a look at Pionex and 3Commas, two trading bot services globally renowned among crypto traders.
Pionex is a crypto exchange that provides tools for trading automation. Thus, traders who choose Pionex do not need to stick to the chart. Instead, they can let the 12 built-in free bots do the work 24/7.
3Commas is yet another tool for autotrading; 23 exchanges are connected via API. The users can choose the type of subscription (from free to Pro). 3Commas has both bots and SmartTrade options available, with the ability to copy other people's settings from the trading rating's TOP.
Read on for a detailed comparison of Pionex's and 3Commas' critical features to make the best choice for your trading experience.
1. Pricings and Plans
Pionex is a service that offers 12 free bots. You only pay a fee of 0.05% per trading transaction. 3Commas has four subscription plans that differ in pricing and functionality.
Pionex Prices
Pionex crypto exchange with automated trading bots is free for all users. However, you will be charged a fixed fee of 0.05% from every maker or taker transaction you perform. This makes Pionex one of the most affordable major exchanges on the market.
Within the free plan free are twelve trading bots, including such beloved autotrading tools as:
GRID Bot
Infinity Grids Bot
Leveraged Grid Bot
Margin Grid Bot
Reverse Grid Bot
Leveraged Reverse Grid Bot
DCA Bot
Trailing Take Profit Bot
TWAP Bot
Always free

Low trading fee

Only 12 bot options so far
3Commas Prices
3Commas' users can choose from Free, Starter ($29/month), Trader ($49/month), and Pro ($99/month) accounts.
A free version of the service will give you access to:
As many exchanges as you like
One Composite / Simple DCA bot
One SmartTrade
One Grid bot
One Options bot
The ability to convert your portfolio to USD(T) / BTC
Easy buying and selling
One Bitmex, Binance Futures, ByBit, or FTX futures bot
When you pay for a full year of a Starter subscription, it will cost you only $14.50 per month or $174 annually. In addition to the Free plan functions, the Starter subscription package includes the following advantages:
Trading terminal (spot, margin, and futures)
Simultaneous Take Profit and Stop Loss
Short and Long algorithms
A Trader subscription for $294 per year, or $24.50 when paid for 12 months at once, has the following perks for the users:
Trading terminal (spot, margin, and futures)
Simultaneous Take Profit and Stop Loss
TradingView Custom Signals
Simple DCA bot
Short and Long algorithms
Browsing and copying bots
Free plan functions included
When upgrading to a Pro plan, the user will have to invest $594 into a yearly subscription ($49.50 per month x 12). It might be well worth it, as the full list of the available functions feature:
Trading terminal (spot, margin, and futures)
Simultaneous Take Profit and Stop Loss
TradingView Custom Signals
Simple / Composite DCA bot
Short and Long algorithms
Browsing and copying bots
Bitmex, Binance Futures, ByBit, and FTX futures bot
GRID Bot
Option Bot
You can also try the Pro version for free for three days.
23 bot options available as of now

A selection of 4 subscription plans

Higher pricing in comparison with Pionex
If you are looking for a simple autotrading tool to try for yourself on a crypto exchange, Pionex is the choice for you, as it offers more bots than 3Commas' free version. However, if you love to explore different options or need an advanced trading platform, choosing one of 3Commas' subscription plans is highly recommendable.
2. Reliability
Automated trading algorithms have been gaining popularity throughout the years, as they have proven themselves to be reliable and effective. When it comes to the Pionex vs. 3Commas reliability comparison, users seem to give their preference to the service with a longer history of reputable activity.
Pionex Reliability
Pionex is a relatively new player in the autotrading market. However, it has already gained a loyal user base, as it holds MAS and MBS licenses from Singapore and a U.S. FinCEN's MSB (Money Services Business) license. Pionex has many capabilities for manual and robotic trading and does indeed help its clients grow their crypto profits. Nevertheless, new users are often hesitant to use Pionex, as it has only been present in the industry since 2019.
Excellent user reviews

Relatively new on the market

Slight error possibility
3Commas Reliability
3Commas is known for being an honest and transparent business, creating only simple and straightforward trading tools. Although 3Commas has been on the market only since 2017, its services are already used worldwide. Regardless of whether you are a beginner in trading or a large-scale investor, this service will be a good assistant in increasing your profit.
| | |
| --- | --- |
| Excellent reputation for over 4 years | Small error potential |
Although positive reviews prevail with both services, many users tend to trust 3Commas due to its longer history of successful operation on the market.
3. Ease of Use
Both Pionex and 3Commas have chosen a combination of a simple, minimalistic interface with functionality.
Pionex Ease of Use
With black and white colors prevailing as background colors, even a beginner will easily find the most useful links and buttons highlighted with orange – Pionex's signature color. The website's and app's interfaces are user-friendly and easy to use.
Simple site and app navigation

Easy registration

A variety of supported languages

Not found
3Commas Ease of Use
3Commas' developers have made everything possible for the app and site navigation to be intuitive and beginner-friendly. The white-green-blue color palette will not make your eyes tired, even if you decide to spend a while trading manually.
You can sign up for 3Commas using Facebook, an Apple account, or by creating a separate profile for 3Commas by entering your email address and a password.
Intuitive, minimalistic interface

Online support chat

Fast sign up

Not found
Pionex and 3Commas are clearly focused on providing a comfortable and pleasant user experience. The navigation around both platforms is simple and beginner-friendly.
4. Exchange Platforms
The majority of traders prefer to have a variety of exchange platforms to choose from.
Pionex Exchange Platforms
Pionex features five exchanges as of now:
OKEx
Binance
Huobi
BitMex
BitFinex
| | |
| --- | --- |
| Some major exchanges are available | Only five exchange platforms for now |
3Commas Exchange Platforms
3Commas hosts 23 exchanges, including:
Poloniex (Smart Trade, Portfolios)
Kraken (SmartTrade)
Houbi Global (Smart Trade, AutoTrading Bot)
io (SmartTrade)
HitBTC (Smart Trade)
com (AutoTrading Bot)
Binance (Smart Trade, Portfolios, AutoTrading Bot)
Coinbase Pro (GDAX) (Smart Trade)
OKEx (Smart Trade, AutoTrading Bot)
Bitfinex (Smart Trade)
KuCoin (Smart Trade)
Bitstamp (Smart Trade)
Bittrex (Smart Trade, Portfolios, AutoTrading Bot)
23 exchange platforms

Fast connection

Not found
Exchange platforms winner
The variety of exchange platforms available at 3Commas makes this platform a winner in this category.
5. Profitability
No trading platform can provide a 100% profit guarantee. However, auto crypto trading services have been helping users generate profit for years.
Pionex Profitability
Pionex is an excellent automated trading service that is showing potential for steady growth. Its low-fee policy allows users to get the most out of their transactions, making trading even more profitable.
Excellent liquidity from Huobi and Binance

Low fees

0% maker fees for users with assets over $100 000

Potential for occasional losses
3Commas Profitability
According to user reviews, generating up to 10% of revenue when trading with 3Commas is an average profitability score. Besides, the platform does not charge you any additional fees.
A lot of trading opportunities are available

Up to 10% profit on average

Best value for independent traders

No extra fees

No guarantee from potential losses from time to time

Costly advanced subscriptions
Both Pionex and 3Commas are excellent options for automated trading and have demonstrated the capability to generate relatively stable profits.
6. Trading Strategies
Both services give users the choice to set up their own trading strategies or to use the ready-made ones.
Pionex Trading Strategy
Apart from the twelve available bots, you have an opportunity to set your own trading strategy by accessing the "Set Myself" mode. There you can, for instance, adjust the price range or the number of grids.
"Set Myself" mode for personalized trading strategies

Fewer pre-made strategies (12)

Some strategies may be unprofitable

No customer support on personal trading strategies
3Commas Trading Strategy
3Commas automated bots are excellent for those traders who wish to experiment with the strategy. 3Commas' bots allow users to set special conditions and add personalized orders to their configuration. It allows you to build a customized trading strategy.
A wide variety of trading strategies

Boosters are available for pre-made strategies

Some strategies may not work for you
Even though both services provide ready-made and customizable trading strategy options, 3Commas is clearly the winning software. This platform has a wider variety of trading strategies available (23) and implies minimal risks.
7. Operating Systems
Pionex and 3Commas have similar operating systems. Both services can boast Android and iOS apps, as well as website versions.
Pionex Operating Systems
You can use Pionex on the go, as it is available on Android and iOS. You can also simply access its functionality via the official website. However, the Pionex developers' mobile-first rule enables app users to receive the updates before those who use the website version.
Outstanding app UI and UX

Smooth operation

The app receives the updates before the desktop version
3Commas Operating Systems
3Commas is also available to its users wherever they go. They can choose to use the Android or iOS app or a website version. Either way, the software is optimized for convenient use.
No bugs noticed in the mobile apps

Regular updates

Occasional errors in the desktop app
The developer teams of both Pionex and 3Commas have put effort into making the apps and websites of these trading tools bug-free and running smooth.
8. Privacy and Security
Users of automated bot platforms often seek transparency when it comes to the data security policy. However, even though both Pionex and 3Commas have impeccable data protection history, the two services are lacking privacy and security rules available online.
Pionex Privacy and Security Settings
Throughout its history since 2019, Pionex has not had any cases of a data breach. The service provider is striving to provide a safe environment for its traders at all times. The service aggregates liquidity from Huobi and Binance, which allows it to safely store the funds in them. Furthermore, Pionex is backed by BitUniverse.
Liquidity is aggregated from Huobi and Binance and stored safely there

Impeccable reputation

Back up by BitUniverse and sponsors, such as Banyan Capital, Shunwei Capital, and Zhen Fund

Data security policy is difficult to access
3Commas Privacy and Settings
3Commas cares about data protection and has taken security measures to help maintain it. Therefore, the service uses a two-factor verification process. It also uses API keys connectivity, skipping the need to make transfers through external accounts. Besides, the bots linked to the user account cannot perform any withdrawals.
2FA

No cases of a system breach

API keys

Lack of security settings information in easy access
Privacy and settings winner
Pionex and 3Commas can both boast a breach-free no data-leakage history. However, both services lack security information available for users to read.
9. Updates
Both services seem to provide users with updates without bugs or delays.
Pionex Updates
The Pionex app comes with notification settings. It means that you can receive updates on your trades and bots' activity whenever you are online.
| | |
| --- | --- |
| Reliable alerts on the selected channels | No messenger notifications option available |
3Commas Updates
3Commas offers multiple options for user updates, including the official app notifications or Telegram messages.
Multiple channel alerts

Updates over Telegram

Not found
Both services provide immediate trading updates. However, if you are looking for a trading tool that provides notifications not only in the app but also via messengers, such as Telegram, 3Commas is the ideal solution for you.
10. Help and Support
The customer support section is essential for beginner users to get a smooth start. Also, experienced users sometimes turn to a service's help area for troubleshooting or advanced tips. Therefore, it is essential for a crypto trading platform to invest in a detailed FAQ question and customer support agents to resolve all the queries effectively.
Pionex Help and Support
The Pionex support section consists of five segments. Users can choose to proceed to the support center, where they will have access to an FAQ section, new version updates, tutorials, and activity announcements. Alternatively, traders can contact the support team via Telegram or email.
The information about fees and the coin list have separate sections in the drop-down menu. Besides, anyone can search for answers to their queries on the company's blog.
A sufficient amount of information is available on the website.

Well-structured tips.

No online customer support chat is available.
3Commas Help and Support
You can contact the 3Commas Help Center through the online chat or via email for any queries at any time of the day. The website also has a concise FAQ section.
The support team typically replies within a couple of hours.

Easy access to the customer support chat.

Videos with tips are available on YouTube.

The FAQ section is rather small.
From a new user's perspective, the 3Commas support section is challenging to find. It is also not as thorough as Pionex's support segment. Thus, Pionex takes the leading role when it comes to user help and support.
11. Communities
Pionex and 3Commas are both relatively new brands in the autotrading industry.
Pionex Communities
The Pionex community is present on such messengers and social media platforms as:
Reddit (around 100 members)
Telegram (over 5,500 members)
Twitter (around 6,000 readers)
Facebook (over 200 followers)
Medium
Pionex has gained a relatively big base of followers since 2019.

The company is present on a variety of different online resources.

Medium publishing platform is lacking updates.

Facebook and Reddit communities are hardly active.

Pionex's Telegram is cluttered.
3Commas Communities
3Commas is present on:
Facebook (over 3,200 followers)
Telegram (over 2,500 members)
YouTube (over 10,000 subscribers)
Twitter (over 7,000 readers)
All channels are active and updated regularly.

The company has a big base of followers on all the resources it uses.

Not found
Perhaps due to its longer presence on the market, 3Commas has managed to generate a big follower base. The company also manages to update all its platforms regularly.
The Bottom Line: Pionex Vs. 3Commas
Both Pionex and 3Commas are excellent services for autotrading and have gained the loyalty of thousands of traders. This comprehensive review is aimed at providing potential users with a detailed analysis of the two platforms. The comparison's results have shown that, although Pionex and 3Commas are competing closely, the leading position belongs to the latter.
Whether you are new to cryptotrading or have an impressive experience in it, 3Commas bots are the ultimate solution for you. Our platform combines all the features you need to succeed at an affordable price. Earn money whenever you go with our simple and convenient software!
 Overall Ratings 
Get Your Free 3 Days Full Access on 3Commas!
The contents of this article are not intended to be financial advice and should not be treated as such. 3Commas and its authors do not take any responsibility for your profits or losses after you read this article. The info contained herein is based on data that was gathered from a variety of sources. This should not be used as a parameter for investing. The user must do their own independent research to make informed decisions regarding their crypto investments.

Mikhail Goryunov
A proven leader, successful at establishing operational excellence and building high-performance teams with a sharp focus on value creation and customer success.
Free access for 3 days
Free access for 3 days
Full-access to PRO plan, no credit card required
Full-access to PRO plan, no credit card required