Become a crypto master
Become a crypto master
Learn everything about crypto,
trading and bots
Learn everything about crypto, trading and bots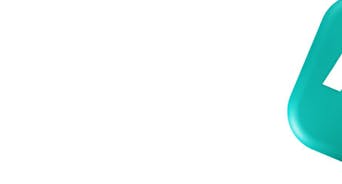 Polkadot: Building Web 3.0 from scratch
From

DATE PUBLISHED: FEB 2, 2021
DATE UPDATED: AUG 31, 2022
Start Trading on 3Commas Today
Get full access to all 3Commas trading tools with free trial period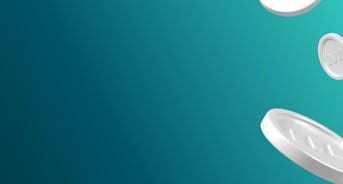 One of the main obstacles of solving blockchain networks' scalability issues is their inefficiency in cross-communications. The problem of communication between blockchains is solved by creating and applying different bindings, such as sidechains, bridges, smart contracts interactions, atomic swaps, and other solutions.
In today's article, we will talk about the Polkadot solution, which already provides interaction between different wallets, projects, tokens, oracles, and DeFi platforms. We'll discuss what benefits the protocol offers, how it enables the communication between different blockchains, and how useful it can be in the context of blockchain technology development and decentralized finance expansion.
Network's key features
Polkadot (DOT) is a protocol and an ecosystem designed to build and connect different blockchains, enabling them to communicate effectively. Polkadot allows different platforms to scale through cointegration and provides such functions as:
Transferring any type of data between blockchains;
Maintaining constant communication between networks;
Security consolidation;
Building networks based on parallel functioning blockchains – parachains.
A growing number of blockchains are being developed to meet the needs of specific industries. The projects have different technical features & implementations and may operate on different consensus-building mechanisms. To overcome such inconsistencies and ensure smooth operation, Polkadot combines individual blockchains to perform mutual transactions and optimizes blockchains for specific tasks through a sharding model they have developed. Polkadot is based on Substrate, a blockchain creation protocol, boasting accessibility of its programming languages to a wide range of developers.
The security and networks' interaction is achieved through a relay chain (the main blockchain). This main chain interacts with sharded parachains – individual blockchains with their own tokens.
One of the main tasks Polkadot is solving is the transfer of value from one blockchain to another, with each blockchain having its own token, tokenomics, and operations mechanism. The implementation of a value transfer relay mechanism is achieved by building the above-mentioned parachains.
In addition to enabling interaction within the network, Polkadot allows "building" bridges with such networks as Bitcoin and Ethereum. For example, Interlay startup has published a specification that says it will soon introduce PolkaBTC – a bitcoin wrapped in the Polkadot network to back the DOT network's internal token.
Building a bitcoin parachain and implementing a BTC-enabled token will be done via the asset creation platform, XClaim, issuing and redeeming BTC-enabled tokens.
At the same time, three different bridges between Polkadot and Ethereum are being developed using Parity and Substrate.
Network management and consensus
Polkadot blockchain utilizes a modified NPoS consensus algorithm. In addition to provisioning, the internal DOT token allows its owners to act as validators to manage the network (change fees, conduct updates, add and remove parachains, etc.).
In addition to validators, the network is managed by so-called nominators, who secure the relay chain by selecting reliable validators. By casting a vote for a validator, nominators delegate their own tokens. A portion of the rewards from the blocks mined by the validators goes to the nominators for providing their funds.
So-called collators also take part in managing the network. They help validators create valid parachain blocks, maintain their full nodes, ensure that new blocks can be created & transactions can be executed. Another group of market participants is fishermen, who may be collators or full node owners, who prevent malicious activity on the network.
Parachains
Polkadot currently supports a limited number of parachains (around 100) and therefore divides them into the following categories:
System-level parachains, which include bridges that lead to other networks, management parachains, and parachains, providing network-wide value;
Parachain auctions, which bid slots to be purchased with DOT tokens. An interesting feature of using parachains is the group placement of numerous projects on a single parachain slot, such as bridges or platforms providing related services;
Parathreads – temporary parachains that can be rented out for short periods of time and used as needed.
The reason behind a limited number of parachains is finite resources to secure and maintain the chains. System-level parachains are defined by the nonprofit Web3 Foundation and currently include Bitcoin-Polkadot, Ethereum-Polkadot bridges, Edgeware smart contracts platform and some infrastructure projects.
Kusama Network
Kusama (KSM) is the Polkadot canary network, an early unaudited version of the protocol designed for testing new updates and modifications. Although both versions of the protocol share the underlying code, they are independent networks. Kusama has different protocol control parameters, which leads to faster updates implementation and speeds up voting.
Kusama also has its own token, platform management roles, community and development directions as a stand-alone and sufficient protocol. Kusama is somewhat a "testing ground" for various experiments in a secure environment.
Polkadot Parachain Rococo V1
The Rococo test network, launched in December 2020, is a public network supported by Parity Technologies and the Polkadot developers to test the parachains' interaction. The Rococo network is based on the Proof of Authority (PoA) algorithm, where validators ensure the functionality of the network.
The official release of the Rococo network also means that the Kusama network and the main Polkadot network are launching auctions for parachain slots. Projects such as Acala Network, Ontology, ChainX, Edgeware and others have already announced their participation.
Future plans and prospects
At the time of writing, according to the Polkaproject portal, the Polkadot&Substrate ecosystem consists of 349 projects, including oracle data delivery protocol ChainLink, decentralized data exchange protocol Ocean Protocol, scaling platform Celer Network, imToken and others.
At the moment, the Polkadot network hosts unique auctions of parachain slots and provides interchain messaging abilities. First, the parachains will function on the Kusama network, followed by the slot auctions. After the parachains are operational on Kusama, the first auction will take place on the Polkadot network.
Also, on January 21, LD Capital announced the launch of the Polkadot Ecosystem fund. The fund, which has $10 million under management, will focus on building a community for development in a variety of areas.
In addition to Polkadot, the Cosmos project is developing solutions to improve interaction and scale blockchains. With a common vision for the future of blockchain interoperability, the two projects are taking different approaches to accomplish the task of interoperating and integrating different blockchains.
It's also worth noting that the DOT token network has moved up to #4 in terms of market cap, standing at almost $17 billion; the price of the token has more than tripled in a month. According to a study by The Block, the Polkadot network has nearly $3 billion worth of tokens locked for staking.
Polkadot is without a doubt the second most active DeFi ecosystem after Ethereum. Developers are already in the process of researching a new version of Polkadot 2.0, which is designed to address the limitations the network faces at this stage of its development.
Disclaimer: The contents of this article are not intended to be financial advice and should not be treated as such. 3commas and its authors do not take any responsibility for your profits or losses after you read this article. The article has been presented to provide readers with general information. There is only personal experience described herein. The user must do their own independent research to make informed decisions regarding their crypto investments.

Mikhail Goryunov
A proven leader, successful at establishing operational excellence and building high-performance teams with a sharp focus on value creation and customer success.