Become a crypto master
Become a crypto master
Learn everything about crypto,
trading and bots
Learn everything about crypto, trading and bots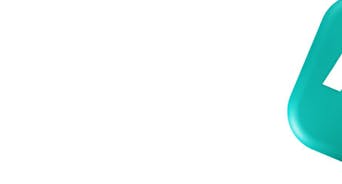 Haasbot vs 3commas – Comprehensive Comparison and Review
From

Free access for 3 days
Full-access to our PRO plan, no credit card required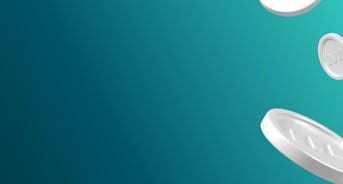 | | | |
| --- | --- | --- |
| | | |
| | | |
| | | |
| 💰 Multiple Currency Support | Yes | Yes |
| | Yes | No |
| 🤖 Suitable for Developers | No | Yes |
| | Available | Available |
| | Available | No |
| | Yes | Yes |
| 🆘 Email/Telegram/Discord Alerts | Available | Available |
| | Available | No |
| | Yes | Yes |
3Commas and Haasbot Review
Haasbot is a cryptocurrency trading bot hosted by the Haasonline Trade Server (HTS). The company was founded by the current CEO Stephan de Haas, in 2014, and the executive team includes CTO Quintus de Haas and CSO Josh Becker.
One of the unique things about Haasbot is that the community of crypto traders that has formed on the platform is a big part of its further development. The bot incorporates features such as technical indicators, safeties, insurances, historical and real-time backtesting.
In this article, we will compare Haasbot and 3Commas – two highly effective and widely useful tools – to determine which one you should choose.
1. Pricing and Plans
Both services require some financial investment but 3Commas is much more affordable.
| | Haasbot (3-month billing cycle) | 3Commas (1-month billing cycle) |
| --- | --- | --- |
| | | |
| Intermediate pricing tier | | |
| | | |
Haasbot Prices
Haas bot has three payment plans – three, six and 12 months. Biannual and annual billing will save you between 0.005 BTC and 0.101 BTC depending on the selected tier and the time period. Within these types of license lengths, you can choose between Beginner, Simple, and Advanced plans:
Beginner plan – 0.047 BTC for 12 months (around $46 per month)
As the name suggests, and better suited for inexperienced users. This provides 20+ indicators, 10 active bots, more than 10 insurances and safeties, and access to the majority of exchanges. Some features remain unavailable, such as the visual editor and HaasScript.
Simple plan – 0.083 BTC for 12 months (around $81 per month)
Ideal for growing investors that want to try out more advanced trading techniques. With this plan, you obtain access to 40+ indicators, 20 active bots, 13 insurances, and 20 safeties. Certain exchanges and core features remain restricted.
Advanced plan – 0.135 BTC for 12 months (around $131 per month)
Ideal for seasoned and experienced crypto traders. No restrictions on features, bots, and exchanges.
Regardless of the plan, users obtain access to chat and ticket support. Also, they have no restrictions based on trade volume and no fees on trade activity.
Haasonline software does not have a free trial. However, you can purchase a discounted two-week trial license.
Tiered plans

Beginner plan offers sufficient functionality

Unaffordable

No one-month option

No free trial
3Commas Prices
3Commas offers a tiered system as well – Starter, Advanced, and Pro. All three give you access to the Smart Trading terminal and place no limits on trading. Here are the main differences between the plans:
A free trial
This package allows you to try out an account with all of the features available for a limited time. It is a great way to make sure the platform works for you.
Starter plan– from $14.50 a month
The best choice for traders and investors who don't need bots. On top of the basic features, the plan gives you access to error and cancellation notifications.
Advanced plan – from $24.50 a month
Along with the functionality available in the Starter pack, traders can use simple bots, personal signals from TradingView, and a portfolio management interface.
Pro plan– from $49.50 a month
This package combines all the features in other plans and adds access to simple, composite, and Bitmex bots and full portfolio management software.
Affordable

Free trial

Plans for different levels of expertise

No bots in starter plan
Pricing winner: On average, 3Commas pricing plans are three to four times cheaper.
Haasbot: 6/10
3Commas: 8/10
2. Reliability
There have been little to no issues in the operation of either platform and the preset strategies proved themselves to be reliable.
Haasbot Reliability
Haas software is generally described as a dependable platform, with no major errors or incidents. However, some users reported poor results for the backtesting strategy and found a system bug. Price data inside the Haasbot can be different from the exchange, especially from Binance. Users found a lag in price data, which can be detrimental to your trading.
Haasbot comes with preset strategies. That said, users are encouraged to create custom trading strategies. Therefore, the bot's reliability is heavily dependent on the user's understanding of the cryptocurrency market and technical ability to continuously reprogram the bot.
Generally dependable

No history of major incidents

Lag in price data

Custom strategies are prone to mistakes
3Commas Reliability
Since 3Commas does not offer the functionality to change the technical analysis settings, it is significantly easier to configure. This, in turn, means it is harder to mess it up. With this scenario, traders need to determine what is more important to them. Standard settings and off-the-shelf strategies have limitations. At the same time, they don't require any deep technical knowledge and the profits are steady.
In general, 3Commas is fast, responsive and places orders very quickly. Executed orders are shown almost instantly on the app and the exchange website. The only reported bug was the result of an error on the exchange.
Fewer mistakes due to ease of configuration

No bugs found

Limited by preset strategies

Minor errors in service
Reliability winner: Both services are steady and dependable but like any other platform, neither is 100%.
Haasbot: 8/10
3Commas: 8/10
3. Ease of Use
3Commas requires less adjustment period thanks to a clear layout and a trading dashboard.
Haasbot Ease of Use
In terms of appearance, Haasonline has a user-friendly interface. The layout is visually appealing, which makes the platform a treat to use.
However, the technical side of Haasbot will not be an easy ride for beginner traders. Compared to other similar platforms, and 3Commas in particular, Haasbot will require more time to get used to. For example, beginners might find HTS configurations hard since they require at least a basic understanding of the market processes.
Great for seasoned traders

Pleasant interface

Complicated for beginners

No unified management tool
3Commas Ease of Use
3Commas, on the other hand, is significantly easier to set up and navigate. The layout is also well-designed and take the initiative. For instance, you can access different features using the Dashboard. Actions like connecting to selected exchanges or placing smart trades can be done from inside your account without any additional platforms.
It does not necessarily mean that trading bots will never confuse a novice trader. But various tabs and features in the 3Commas interface simplify and shorten the adjustment period.
Good for beginners

Intuitive

Convenient dashboard layout

Full understanding still requires some time

Simplistic for advanced traders
Ease of use winner: 3Commas offers more convenience and takes less time to get used to.
Haasbot: 7/10
3Commas: 9/10
4. Exchange Platforms
3Commas offers 22 exchanges, up by 1 compared to HaasOnline.
Haasbot Exchanges
Haasbot supports multiple exchanges, which allows traders to stay well-informed and not miss out on a profitable opportunity. All top tier exchanges are presented on the platform, including Binance, GDAX, BitMEX, Kraken, Cex.io, Poloniex, and many others. Overall, there are 20 exchanges.
To connect an exchange to your HTS, for instance, you need to follow a simple set of instructions.
High number of exchanges

Quick connection

None found
3Commas Exchanges
Currently, 3Commas supports 23 exchanges and even more will likely come on board in the future. Some exchanges presented on the platform include Bitmex, Binance, KuCoin, GDAX, and Huobi.
You need to head over to "My Exchanges" on your account, followed by "Connect to a new account". Then, you need to provide the API key generated by your chosen exchange.  This will permit 3Commas to trade on your behalf.
| | |
| --- | --- |
| Easy API connection | Moderate number of exchanges |
Exchange support winner: 3Commas supports more exchanges, and, subsequently, offers more versatility.
Haasbot: 8/10
3Commas: 9/10
5. Profitability
Equally profitable but achieved in different ways.
Haasbot Profitability
As you know, the cryptocurrency market is highly volatile, which is why you want the trading bot to be able to adapt to rapid market changes and apply different strategies. For example, the wide range of Haasonline bots gives traders better control over transactions.
Simplified trade thanks to bots

Allows to quickly adapt to changes

No guarantees of profits
3Commas Profitability
With 3Commas, there have been reports of thousands of dollars in profits per day. However, there is no way to predict the profits in advance due to the constant volatility. The actualization of features like Stop Loss, Take Profit and Trailing Profit/Loss translates well to generated profits. Also, 3Commas uses contrarian strategies (long and short algorithms), which enables selling higher and buying lower, maximizing profit in ever-changing market conditions.
Great features for trade assistance

Large number of successful traders on the platform

Inevitability of occasional losses
Profitability winner: 3Commas and Haasbot present similar opportunities in terms of potential profits. Mainly, it depends on an individual trader's actions.
Haasbot: 7/10
3Commas: 7/10
Overall, your future profits depend on the available strategies and features, which we will examine below.
6. Trading Strategies
Services suit traders of different skill levels with 3Commas favoring the beginners.
Haasbot Strategies
Haas trading bots come with pre-built settings. But depending on your trading strategy, these settings can be easily adjusted. The market analysis is done through multiple technical indicators, which helps you make an informed decision when placing orders.
Depending on the type of payment plan, users get access to different trading bots. Some examples of available bots include Inter-Exchange Arbitrage, Scalper, Advanced Index, Zone Recovery, and Flash Crash.
If you want to build a custom strategy, you can use historical data to simulate trades. This feature allows you to see how your strategy would have performed in the past and gives you an idea of whether or not you should use it in the future. However, if you don't have enough experience, you should stick to simple strategies.
Customizable strategies

Ability to create strategies from scratch

Effective bots

Some strategies are very complex
3Commas Strategies
As for 3Commas, traders can use simple, short and composite bots to fully customize their trading strategies. Once again, your trading abilities and experience determine what kind of bots and strategies will suit you personally.
A simple 3Commas bot will be considerably easier to set up and use. This bot lets you trade one selected pair automatically. The 'simple' and 'short' bots are identical in settings, with the only difference being whether you go long or short.
The composite bot supports several cryptocurrency pairs. An interesting feature of the bot is that it does not use technical indicators like RSI, MACD or Bollinger bands. Instead, its actions are based on the TradingViews analysis.
Variety of trading bots

Useful TradingViews analysis

Large library of user generated strategies

Limited deep backtesting
Trading strategies winner: Strategies from 3Commas are easier to apply, whereas Haasbot offers more advanced ones.
Haasbot: 8/10
3Commas: 8/10
7. Operating Systems
If you want an easier setup and the ability to monitor trades on the go, 3Commas meets the criteria.
Haasbot Operating Systems
Haasonline trading bot is supported on Windows, Mac, and Linux. However, it requires a minimum of four cores and 2GB of memory, as well as a 5Mbps download speed to function properly.
A major disadvantage of the bot is no mobile device support. The web version may not be enough for users who prefer keeping an eye on their trades at all times. The platform is planning to roll out mobile applications at some point; but in the meantime, it remains a concern.
Runs on various operating systems

No mobile application

Demanding system requirements
3Commas Operating Systems
3Commas does not require you to download the interface. All you need to do is register on the website and connect to exchanges using API keys. The mobile apps developed for both iOS and Android are useful tools for monitoring trades. However, the app has no functionality to execute transactions.
Cloud-based platform

Great mobile apps for monitoring trades

The app has limited functionality
OS requirements winner: 3Commas requires no physical computer resources and offers an extremely convenient mobile app.
Haasbot: 6/10
3Commas: 8/10
8. Privacy & Security
Thorough security measures help both services meet industry standards.
Haasbot Privacy and Security
Haasonline applies multiple security measures to mitigate the risks of unauthorized access. For example, the HTS platform has restricted access to deposits and withdrawals. Additional measures, such as two-factor authentication, keep your account and funds safe from a security compromise.
You don't need to submit personal information when registering with Haasonline. The only piece of information you need to disclose is your email address. Also, you make payments in Bitcoin, which is another way of protecting user privacy.
Bitcoin payment

No private data submission

Multi-step protective measures

No issues found
3Commas Privacy and Security
3Commas takes data security and protection of your personal data very seriously. The technical measures against security breaches include encryption and secure servers. The company also applies physical measures, such as secure areas. In the case of a security breach, the Incident and Breach Response Plan will be called into action and the users will be quickly notified.
API keys, generated by exchanges, authenticate the source of the request. They also ensure the bot will have restricted access to the account. This means that the bot can't perform withdrawals and in the case of a security compromise, your funds will remain safe. Lastly, 3Commas utilizes two-factor authentication and notification alerts.
Extensive security measures

API key-based authentication

Refined incident response
Privacy and security winner: Both platforms give no cause for worrying about security. Also, there is no history of data breaches or security compromises.
Haasbot: 10/10
3Commas: 10/10
9. Notifications
Haasbot offers a slightly wider range of communication channels.
Haasbot Notifications
HaasBot integrates Telegram and Discord notifications so that users can stay informed. The types of information you can receive include: historical orders (data from API), completed and canceled orders (bot and manual orders through HTS). Such timely reporting allows traders to keep track of closed trades, profits/losses, and other user-defined details.
Provides information through many methods

Tailored data

May look unstructured
3Commas Notifications
Conveniently, 3Commas provides real-time notifications through various methods – a browser, mobile device, or email. You can customize what kind of notifications you want to receive in the Settings tab in your account. Telegram notifications and transaction status are also useful features, which allow you to track orders and adjust them when necessar
Customizable alerts

No delays

No Discord notifications
Notification feature winner: If you prefer getting notifications on Discord, Haasbot is the better choice. Otherwise, both have decent notification options.
Haasbot: 9/10
3Commas: 8/10
10. Help and Support
3Commas offers quick and helpful responses and the Q&A section on the website gives comprehensive information.
Haasbot Help and Support
Haas tech support is available through submitting a ticket in the Support Section. They can also help you with pre-purchase sales questions, affiliate, and referral programs, and licensing. Currently, English is the only supported language.
The Haas support team does not take a long time to respond. But while you wait, you can go through the resources available on the website – documentation, FAQ section, guides, and tutorials. Social media accounts may also offer help in resolving certain issues.
Great educational resources

User-friendly ticket submission feature

Lacks support in other languages
3Commas Help and Support
3Commas provides tech support 24/7. One way to contact the team is by submitting a request in the Help Centre in either English or Russian. Certain topics, such as payment information, legal issues, and partnerships, can be discussed through email.
Some of these topics have been addressed in the "Questions and Answers" section, so you may be able to sort out the problem on your own. There are also many online guides that cover important topics regarding the trading bot installation and configuration. The 3Commas team is quite active on social media, so you may get useful information on Telegram, Twitter, and Facebook.
Bilingual tech support

Works 24/7, any day of the week

No drawbacks found
Help and support winner: Articles and posts on 3Commas often help resolve issues with no need to contact tech support. If not, the team answers very quickly.
Haasbot: 8/10
3Commas: 9/10
11. Communities
Both platforms encourage personal interactions among traders but Haasbot lags in terms of social media engagement.
Both Haasonline and 3Commas focus on personal interactions with their users. Both teams maintain regularly updated Twitter accounts, Telegram groups, Discord servers, Facebook pages, and YouTube channels. Availability of multiple communication channels has two main advantages:
Users receive insights from other traders. If used correctly, such shared knowledge can assist with complex strategies and increase your trading profits.
It creates a supportive community of people with the same goals and interests. Rather than strictly interacting with a bot, traders can form personal connections with other platform members.
Haasbot Communities
Haasbot has undertaken various measures to ensure the user base can share stories and experiences. This proves the project's devotion to amplifying the traders' success.
Thousands of active users

Multiple mediums for community interactions

Social media accounts may be unresponsive
3Commas Communities
3Commas strives to build a supportive community that is going to provide other users with advice, tips on certain strategies and knowledge on the cryptocurrency market in general.
Ever-growing community of traders

Frequently updated social media accounts

None found
Communities and winner: 3Commas accommodates a helpful community of traders that is always eager to help each other.
Haasbot: 9/10
3Commas: 10/10
12. Features: Haasbot and 3Commas
The sets of features in Haasbot and 3Commas are great but different. It is up to traders to decide what they value more.
To finish up, we will review features specific to these platforms and then compare the automated trading functionality that these platforms both share.
Haasbot Features:
Insurances – these specific rules for order execution are aimed to protect your profits and minimize losses (Absolute Price Change, Overcome Fees, Never Buy Higher).
Safeties – events that trigger a buy or sell to offset significant drops in the market (Price Pump, Deactivate After X Trades).
Technical Indicators – they analyze market conditions for supply and demand (RSI, Fixed Buy/Sell, Rate of Change).
Various technical indicators

High number of available bots

Functionality for developers and advanced traders

Helpful testing tools

Some functionality is hard to set up
3Commas Features:
Stop Loss – avoid a major loss by automatically selling the asset when the loss percentage goes beyond the set value.
Trailing Stop Loss – this feature takes into account gains generated through the day. The stop value will re-adjust, from your buy-in price, to the highest value points.
Take Profit – the trader sets a target profit value. After that value is reached, the profits are collected with no further investments.
Trailing Take Profit – the bot automatically takes profit from the highest point of the trend.
Portfolio follow and copy – you can follow the actions of successful investors so that you can make profits using a proven track record.
Highly useful trading tools

Helps avoid major losses

Detailed analytics

Unique features like Portfolio follow and copy

Trading bot is not fully safe from losses
Range of features winner: Both 3Commas and Haasbot provide impressive valuable features.
Haasbot: 9/10
3Commas: 9/10
13. Automated Trading
Both Haasbot and 3Commas can automate the investment process and trade 24 hours a day, 7 days a week, 365 days a year. The bots perform their task well with no fundamental differences. However, it is up to traders to set up the more advanced features presented on the platforms, which will determine the profitability of their trades.
Range of features winner: Different bots suit different traders. Overall, the bots from Haasbot and 3Commas perform the task up to a high standard.
Haasbot: 9/10
3Commas: 9/10
Haasbot VS 3Commas: The Bottom Line
Overall rating:
HaasBot:  8.7 / 10 
3Commas:  9.2 / 10 
Technically advanced traders will prefer the Haasbot functionality, which offers a wide range of technical indicators and the ability to customize bots. However, beginner and mid-level traders will have a much better experience with 3Commas. The bot is reliable, affordable, and easy to set up for steady financial gains.
A short disclaimer: Remember that trading bots are not magic. They allow you to make money without being stuck at your computer but it is up to you how successful you become in the mercurial world of trading.

Mikhail Goryunov
A proven leader, successful at establishing operational excellence and building high-performance teams with a sharp focus on value creation and customer success.
Free access for 3 days
Free access for 3 days
Full-access to PRO plan, no credit card required
Full-access to PRO plan, no credit card required