Become a crypto master
Become a crypto master
Learn everything about crypto,
trading and bots
Learn everything about crypto, trading and bots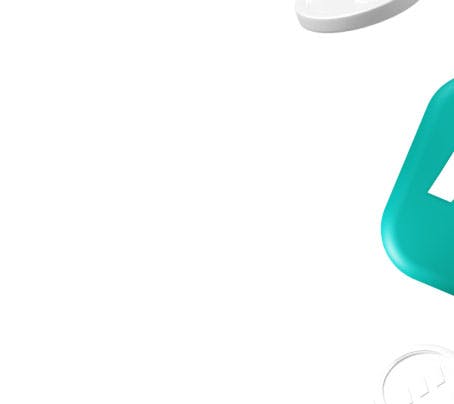 Bitsgap vs 3Commas – Review and Comprehensive Comparison
From

Free access for 3 days
Full-access to our PRO plan, no credit card required

| | | |
| --- | --- | --- |
| | | |
| | | |
| | | |
| | | |
| | | |
| | | |
| 💰 Multiple currency support | | |
| | | |
| | | |
| | | |
| | | |
| | | |
| | | |
Bitsgap and 3Commas Overview
As cryptocurrencies become an integral part of our lives, the technologies evolving around them keep advancing as well. One of the latest trends of the crypto exchange markets is trading bots. These are tools that automate the process of trading and minimize its risks, eliminating the possibility of a human mistake.
Nowadays, there is a wide variety of providers offering autotrading services. Some of the most well-known examples include Bitsgap and 3Commas. In this review, we will take a look at these two platforms and help you decide which of them fits your goals best.
Bitsgap is a service that connects to crypto exchanges using API technology, which has already become a modern "language of communication" between various computer programs and applications. Bitsgap gains access to account monitoring for trading operations but cannot transfer or withdraw funds from the account.
| | |
| --- | --- |
| | Free plan/$19/$44/$110 per month |
| | |
| | 25+ exchanges, including Binance, Bitfinex, Bittrex, Gemini, Poloniex, Bitstamp, Kraken, KuCoin, YoBit, Okex, Huobi, HitBTC, Gate.io, and Bithumb |
| | Free market anomalies trading signals |
3Commas is a similar tool for automated trading. Its idea is that bots trade instead of traders. The user sets the trading parameters, provides the initial capital, makes adjustments to the strategy during the course of the bot's work, and tracks the results.
| | |
| --- | --- |
| | Free plan/$14.5/$24.5/$49.5 per month |
| | Visa, MasterCard, PayPal, CoinPayments |
| | 23+ exchanges, including Binance, FTX, Bybit, Bitmex, Deribit, Bittrex, Bitfinex, and more |
| | Free and paid trading signals |
1. Pricing and Plans
Overall
Bitsgap and 3Сommas focus on experienced traders, offering them paid subscription plans. Crypto enthusiasts can try trading using free subscriptions or a free trial option.
Bitsgap Pricing and Plans
Bitsgap's subscription pricing varies, depending on the user's chosen plan as well as the trading limits.

You can also select a free plan ($0/month) with a $1000 trading limit/month. It will allow you to have limited access to some of Bitsgap's features.
4 options to choose from: free, basic, advanced, and Pro

All plans include a 14-day free trial

Trading limits on most plans

More expensive
3Commas Prices
3Commas has three paid subscription plans for the users to choose from, as well as a free software version. Here is the subscription comparison:
$29

($14.50/ month if paid yearly)

$49

($24.50/ month if paid yearly)

$99

($49.50/ month if paid yearly )

Trading on different exchanges

Regular buying and selling

Browsing and copying bots

Bots for Binance Futures, BitMEX, ByBit and FTX futures
4 subscription options

Lower prices and value offers when paid for yearly

A free 3-day trial only for Pro

A short trial period
Pricing winner
Although both services offer a selection of 4 subscription plans, 3Commas has all the necessary autotrading functions available at cheaper prices.
Bitsgap:  7/10 ⭐⭐⭐⭐⭐⭐⭐☆☆☆
3Commas:  8/10 ⭐⭐⭐⭐⭐⭐⭐⭐☆☆
2. Reliability
Overall
When choosing an autotrading service, it is crucial to pay attention to the company's reputation. After all, the reliability of the selected platform will directly influence the safety of your funds.
Bitsgap Reliability
The Bitsgap team consists of traders, marketers, and security experts. Over its 4 years of existence, Bitsgap has not faced any security breaches and remains one of the most trusted autotrading services. An excellent reputation and trading features, such as stop-loss and take-profit, make this platform a reliable companion on the crypto market.
Delivers innovative services

Impeccable reputation

2FA

Prohibits access from the API until the withdrawal feature from the wallet is switched off

Reported small possibility of errors
3Commas Reliability
3Commas has proved itself to be one of the most reliable autotrading service providers. This platform offers effective autotrading bots that minimize trading risks.
No cases of security breaches or data leakage

Impeccable reputation

A large number of positive reviews

Low risk of financial losses
Slight chance of errors
Reliability winner
Both platforms have gained an excellent reputation among users worldwide, and they care for their users' data security.
 Bitsgap:  9/10 ⭐⭐⭐⭐⭐⭐⭐⭐⭐☆
 3Commas:  9/10 ⭐⭐⭐⭐⭐⭐⭐⭐⭐☆
3. Ease of Use
Overall
Crypto trading may be overwhelming, especially for beginners. That is why most trading platforms choose to focus on functionality that goes hand-in-hand with a simple design.
Bitsgap Ease of Use
Bitsgap has chosen a minimalistic white and dark blue color scheme. The site's navigation is straightforward and will be understandable even for first-timers. All in all, the platform is efficient and easy to use.
3Commas Ease of Use
The 3Commas website and mobile apps feature an intuitive interface suitable for beginners, as all the essential features are logically categorized into sections.
Automated bots for both novice and experienced users

Manual settings

Beginner-friendly interface

Ability to copy strategy

No night mode
Ease of use winner
3Commas has received a plethora of positive feedback, especially for the mobile app availability that makes the platform easy to use wherever the trader is: at home or on-the-go.
 Bitsgap:  7/10 ⭐⭐⭐⭐⭐⭐⭐☆☆☆
 3Commas:  8/10 ⭐⭐⭐⭐⭐⭐⭐⭐☆☆
4. Exchange Platforms
Overall
Yet another critical factor when selecting the best autotrading service for your needs is the exchange platforms' availability. Luckily, both Bitsgap and 3Commas feature an extensive list of major exchanges.
Bitsgap Exchange Platforms
Bitsgap takes a well-deserved position among the industry leaders, as it features all the must-have exchange platforms and more – all on one platform.
Possible to connect to all exchanges at one place

25+ exchange platforms

Not found
3Commas Exchange Platforms
The 3Commas service currently features 23 exchange platforms and constantly growing. Combined together with the trading bots, it comprises a powerful autotrading tool.
23 supported exchanges

Built-in trading bots to match user goals

Not found
Exchange platforms winner
As of now, Bitsgap is leading when it comes to the variety of exchange platforms available, with over 25 featured exchanges against 3Commas' 23.
 Bitsgap:  9/10 ⭐⭐⭐⭐⭐⭐⭐⭐⭐☆
 3Commas:  8/10 ⭐⭐⭐⭐⭐⭐⭐⭐☆☆
5. Profitability
Overall
No trading tool's profitability can be precisely calculated due to the market's liquidity. However, autotrading tools have been noticed to significantly increase the traders' profits from a long-term perspective.
Bitsgap Profitability
Despite the provider's reliability, Bitsgap cannot guarantee profits. However, the platform successfully manages to minimize user risks when trading.
Different tools are available depending on user strategies

Calculations of potential profits are based on previous transactions

No guaranteed profit
3Commas Profitability
Fosters profits while minimizing the risks

A high volume of profitable trading opportunities are available

No trader is 100% insured against losses
6. Trading Strategy
Overall
Bitsgap and 3Commas both allow users to adjust the trading strategy. Therefore, every user can create custom bots for even more effective crypto trading.
Bitsgap Trading Strategy
Bitsgap bots are there to do all the tracking and trading, as long as the user decides to launch them. For instance, one of the most renowned strategies, the GRID bot, has the task of buying and selling cryptocurrencies automatically with a fixed price range defined by the user.
A variety of bots are available

Manual and automated trading is available

Can miss an opportunity if not reviewed by the user
3Commas Trading Strategy
The 3Commas trading platform not only offers ready-made automated solutions but also enables users to create their own strategies.
Simplified trading tools

Manual trading

Automated trading

There is a margin for human error when done manually
Trading strategy winner
Both sources offer users the opportunity to customize their trading strategies.
 Bitsgap:  8/10 ⭐⭐⭐⭐⭐⭐⭐⭐☆☆
 3Commas:  8/10 ⭐⭐⭐⭐⭐⭐⭐⭐☆☆
 Bitsgap:  8/10 ⭐⭐⭐⭐⭐⭐⭐⭐☆☆
 3Commas:  8/10 ⭐⭐⭐⭐⭐⭐⭐⭐☆☆
Profitability winner
Bitsgap and 3Commas have a similar mechanism of action and face the same market conditions when it comes to profitability. Despite the advanced technology used in the creation of autotrading bots, the eventual profit will depend on the user and the crypto exchange situation.

Mikhail Goryunov
A proven leader, successful at establishing operational excellence and building high-performance teams with a sharp focus on value creation and customer success.
Free access for 3 days
Free access for 3 days
Full-access to PRO plan, no credit card required
Full-access to PRO plan, no credit card required