Become a crypto master
Become a crypto master
Learn everything about crypto,
trading and bots
Learn everything about crypto, trading and bots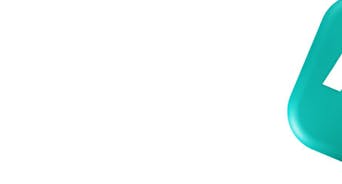 Dogecoin Price Prediction
From

DATE PUBLISHED: OCT 5, 2022
DATE UPDATED: OCT 24, 2022
From being created as a joke to becoming the 4th most popular cryptocurrency in the world, Dogecoin has remained a highly interesting name in the cryptocurrency industry. Earlier this year, its price went up by an astonishing 12,000% when the entrepreneur and business magnate Elon Musk tweeted about it. Today, Dogecoin is among the buzziest cryptocurrencies, attracting attention, curiosity, and investment from all across the globe.

What potential does Dogecoin possess, and where is this cryptocurrency headed? Find out in this article about Dogecoin price prediction where we discuss its future, from 2021 till 2030. Moreover, we will be delving deep into how it has performed in the past and what factors impact the price of Dogecoin.
Start Trading on 3Commas Today
Get full access to all 3Commas trading tools with free trial period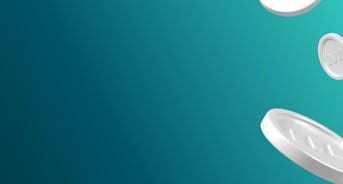 What Is Dogecoin (DOGE)?
Launched in December 2013, Dogecoin, or DOGE, is a peer-to-peer, open-source cryptocurrency. Considered as an altcoin (cryptocurrency other than Bitcoin), it is virtually a sarcastic meme coin featuring a Shiba Inu dog on its logo.
Dogecoin was created by Jackson Palmer and Billy Markus seemingly as a joke with the reasoning that a light-hearted and funny cryptocurrency would have a higher chance of gaining popularity and acceptance among the masses than Bitcoin. Although these two cryptocurrencies are not comparable at all in scale, Dogecoin has cemented its place in the market and has one of the most active communities in the cryptocurrency sphere.
Dogecoin vs. Bitcoin
Apart from the fact that Dogecoin essentially started as a joke which was then taken to the extreme with crypto fans, Dogecoin has several significant differences compared to other cryptocurrencies, particularly Bitcoin.
The most noteworthy difference between Dogecoin and Bitcoin is that of supply. Dogecoin has an unlimited supply of coins, and thus, without any cap, it can inflate infinitely. Many new Dogecoins are launched in the market every day. Bitcoin, however, has a limited supply of 21 million coins, and this limit will always stay the same. There is a specific process to mine Bitcoin. This also makes Bitcoin more stable and valuable than Dogecoin.
Another distinguishing factor between these two types of cryptocurrency is how they are processed.
For Dogecoin, the process of solving mathematical equations that carry out and record the transactions is quite swift and easy for miners.
For Bitcoin, on the other hand, miners need to solve very complex mathematical equations, requiring highly robust infrastructure and power demand.
This means that processing a Dogecoin transaction takes less time than processing a Bitcoin transaction.
Factors Influencing Dogecoin Price
Generally, cryptocurrency prices follow the simple principle of demand and supply, but there are other factors that can largely make the prices rise or deflate. However, since Dogecoin has an unlimited supply, it raises the question of how its price is determined. Here are some of the determining factors for a Dogecoin prediction when it comes to its price.
Celebrity Endorsements
The positive opinion of a celebrity regarding Dogecoin can be an indicator, signaling an inevitable rise in its price. Elon Musk has been among the most prominent supporters of Dogecoin, his tweets being the catalyst to driving Dogecoin's position in the market. Other celebrities, such as rapper Snoop Dogg and musician Gene Simmons have also lent their support to DOGE.
Exchange Listings
Being named on a prominent exchange listing can also affect a cryptocurrency's price. When Dogecoin was listed on Coinbase, its price saw a sudden rise. Coinbase's market cap also briefly hit $100 billion with Dogecoin going public. If another exchange – even one with a smaller trading volume than Coinbase – lists Dogecoin, its prices can further increase.
Social Media/Reddit
Reddit is a significant social media platform when it comes to financial discussions. In fact, the activity of a single group that wanted to take the price of Dogecoin "to the moon" led its price to increase manifold.
Other factors such as tipping, depreciation in the value of a national currency, political instability, and dark web can also influence the price of Dogecoin, among other cryptocurrencies.
Dogecoin (DOGE) Price Performance in the Past
A look at historical data can reveal how Dogecoin has performed in the past, what factors impact that performance, and whether there are any factors that can again cause a surge/plunge in the prices of this cryptocurrency.
Dogecoin entered the market on December6, 2013, and remained at a very low price for the longest time. Even at its best, it was selling at around $0.0003. In fact, Dogecoins were even given away for free as rewards and tips.
In January 2014, the trading volume of Dogecoin rose more than eight times, whereas the price rose six times, from $0.0003 to $0.0018. This was due to a fundraiser to raise $50,000 for the Jamaican Bobsled Team to go to the Sochi Winter Olympics.
In May 2015, Dogecoin hit an all-time low at $0.00008547. This was when the 100 billionth Dogecoin was mined with an extra 5 billion coins.
In 2016, the price remained pretty stagnant and within the $0.0002-$0.0003 bracket.
From November 2017 to January 2018, at the time of the cryptocurrency bubble, Dogecoin saw an immense boost in price and went up from $0.001 to $0.012.
Until the end of 2020, the price of this cryptocurrency has remained consistently low.
How Is Dogecoin Doing Currently?
There are very few cryptocurrencies that have had as remarkable a journey in 2021 as Dogecoin. Currently, 1 Dogecoin is equal to $0.2388.
The status of Dogecoin was forever altered in early 2021 when it gained popularity on Reddit's message board. The people responsible for the GameStop activity wanted to drive up the price of Dogecoin 'to the moon". This discussion was banned later since it was seen as manipulative.
However, the real surge to Dogecoin came when Elon Musk tweeted about it. From January 27 to February 8, there was a climb, and the price increased from $0.007 to $0.07 – an increase of 900%! In April, the price shot up to $0.37 within just six weeks. After this spike, the price fluctuated for a while, but by now, Dogecoin had entered the list of top 5 cryptocurrencies in the world. A vastly impressive feat for a digital currency that was started as a joke and not taken seriously by anyone, including its creators.
Although the first half of 2021 was immensely remarkable for Dogecoin, the third quarter did not prove very fruitful.
In the short term, Dogecoin is expected to grow by a very small margin. The projected price is around $0.23-$0.25. The maximum price that DOGE may achieve in the short term is around $0.269.
Now, here is the thing about any cryptocurrency. No matter how worthwhile it seems or how lucrative of an investment it appears as, you cannot take any concrete action without determining the right time for it. A highly profitable cryptocurrency might cause a loss for you during a plunging period, while a not-so-profitable one might earn you profit during a rising trend. Therefore, carefully monitoring Dogecoin forecasts and making decisions accordingly is the key to playing right in the crypto market.
Let's have a look at how Dogecoin is doing currently and what the forecasts for 2021, 2022, 2023-2025, and 2030 suggest.
Short-Term Dogecoin Price Prediction for 2021
Let us now consider how the remaining months will be for this cryptocurrency and if any factors can affect the Dogecoin price prediction for 2021.
For the remaining months of 2021, no significant gains are expected in the price of Dogecoin, according to Long Forecast. If anything, the prices are expected to experience a drop in November and December, the latter of which might even prompt some to panic and sell their Dogecoins earlier.
Dogecoin Price Prediction for 2022
The table below summarizes the forecast for Dogecoin prices in 2022 by Long Forecast.
An interesting pattern is observed in the price forecasts for this year, with the first quarter showing a plunge in the prices which would recover later in the year. Therefore, the months of February to April 2022 do not appear attractive for an investor. It can be predicted that those owing Dogecoins in bulk would be tempted to sell a major portion owing to this downward trend. Similarly, for the months of September to December 2022, the prices are projected to rise and stay consistent.
Others have a more optimistic view for this year where it is expected that the year would end with the Dogecoin at a maximum price of $0.543. Similarly, Digital Coin Price also presents a rosier view, putting the median price of Dogecoin for 2022 at $0.34 to $0.36.
Dogecoin Price Forecast for 2023-2025
The Dogecoin forecast for the next few years appears to be somewhat stable, with the prices for different months staying relatively consistent.
For the year 2023, the predictions put the prices of Dogecoin in the $0.25 to $0.39 bracket. This can be both good and bad for investors, depending upon how you look at it. For instance, those who have already bought Dogecoin would not panic-sell them and keep their cryptocurrency. However, those who would be comparing the profitability of different cryptocurrencies and looking for the most lucrative options would not pay too much attention to Dogecoin during this period.
Although the Dogecoin would devalue from July to September 2023, it may regain the lost value in the last quarter of the year. This means that 2023 is not very likely to bring any significant changes in the prices of this cryptocurrency, and thus, the market opinion regarding it would also stay almost consistent.
Below is the forecast for 2025, which shows a highly optimistic picture of Dogecoin price prediction. As per these numbers, the year 2025 can bring heavy investment to this cryptocurrency, with the market seeing the kind of high Dogecoin prices as witnessed in May 2020 following Elon Musk's tweets.
With an increase of 244%, April 2025 can see Dogecoin soaring to a remarkable $0.68 per coin. Even the lowest estimated figure for this year, which can be seen in May at $0.51, is higher than the forecast of any of the previous years. Thus, this really could be the year that Dogecoin takes off.
Dogecoin Price Prediction for 2030
While it is difficult to predict the price of a volatile cryptocurrency so far in advance, as per Coin Price Forecast, the expected mid-year price for 2030 is $0.93, whereas the year-end price is expected to drop to $0.79. These prices are higher than Dogecoin has ever seen, so take these predictions with a grain of salt.
That being said, keep in mind that Dogecoin price prediction for so far ahead in the future might not offer a very accurate picture because any unforeseen event in the cryptocurrency space can heavily tip the odds in favor or against Dogecoin. Some experts might predict outlandishly high prices which are not closely linked to the fundamentals of Dogecoin. It must be noted that Dogecoin has an unlimited supply, and this factor can keep its price from going as high as some predictions claim.
Dogecoin Technical Analysis: Simple Steps for Accurate Price Predictions
If you have some experience in trading, albeit not in cryptocurrency trading, you are fairly prepared for making your own predictions for the prices of digital assets. However, as some tokens are just too volatile, you can't do without technical tools and data-based analysis.
Technical Indicators to Use
Below are several technical indicators that are essential for making accurate judgments. The good news is that they are straightforward trading, and you'll be able to implement even without extensive trading experience:
MACD
Awesome Oscillator
RSI
Volume
Pivot Points
Fibonacci Retracement
Steps to Analyze Dogecoin
Open the DOGE/USD chart.
If you are a professional trader, we would recommend using low timeframes (everything before H4). As the market provides high liquidity and the price changes rapidly, there can be great opportunities to enter. However, a word of caution: if you are not experienced, go for higher timeframes. The best options are 4-hour and daily periods.
Apply your chosen indicators (or the ones we mentioned above) and check whether there are any signals coming from them.
If you don't see any alerts, combine indicators with candlesticks. Candlestick patterns can provide clear signals.
Compare signals on different timeframes. A previous timeframe will provide more signs and clues on the shorter-term price movements, while the next period will show you a longer-term trend.
Determine support and resistance levels and set entry and exit points. It's essential to set a Stop Loss level if your prediction is incorrect or the market turns another way due to unexpected events.
Long-Term Dogecoin Price Prediction by Experts
Experts have mixed opinions about the future of Dogecoin and whether it can be considered a reliable and stable cryptocurrency in the long run. Here is what some of the leading advisors and traders think Dogecoin would perform in the future.
Joseph Raczynski, technologist and futurist for Thomson Reuters, is quite pessimistic about Dogecoin, predicting its value to go down to $0 eventually. According to this specialist, "there are at least 100 to 200 other crypto projects that should be worth more than DOGE." He also seemed surprised at what a single celebrity (Elon Musk in this case) can do.
The media-favorite entrepreneur and business magnate Elon Musk is the unofficial CEO of Dogecoin, thanks to the internet. His series of tweets in favor of Dogecoin has led to significant uptrends in this digital currency, taking the price to levels never seen before.
According to Musk, the enhanced transaction rate and lowered transaction cost can boost the market value of Dogecoin.
A common sentiment among the cryptocurrency experts is echoed by a senior lecturer at the University of Canberra, John Hawkins, who thinks that "Dogecoin appears largely depending on Elon Musk's erratic tweets." But it is this very factor – continuous support from Elon Musk – that could sharply drive up the prices of this cryptocurrency.
Another fan of this cryptocurrency is the billionaire entrepreneur and investor Mark Cuban, who recently tripled his stake in DOGE. The American crypto enthusiast predicts that Bitcoin, Ethereum, and Dogecoin have the most potential for investors.
Dogecoin Price Forecast by 3commas Experts
Since the last quarter of 2020, Dogecoin has been performing exceptionally well. In 2021, it has performed far beyond anyone's expectations. In fact, DOGE has exceeded Bitcoin, Ethereum, Ripple, and Cardano, among other cryptocurrencies, in year-to-date returns, offering over impressive gains since the start of 2021.
Much of this can be attributed to the continuous support it is receiving from popular personalities, Elon Musk being the most important of them all. This is, once again, proven by the astonishing surge in price during a very recent Dogecoin trading session where it gained nearly 15%, following Musk's replies to a few Dogecoin-related tweets. If Dogecoin keeps receiving such endorsements, it is projected to keep gaining value.
Even if Dogecoin does not gain major value all at once, it is expected that it can steadily and consistently improve by small margins. Although minor bumps in price are expected, Dogecoin can recover those sporadic drops in price within a few months. That being said, it can still take many years for Dogecoin to pass the $1 mark that is very heavily anticipated in the crypto community.
What to Do With Dogecoin – Trade or Invest?
Like with most cryptocurrencies, dealing with Dogecoin is tricky. On the one hand, potential profit can be earned if you play the long game and wait for a bullish movement. However, investors can also be reluctant because a sharp decline in the price would mean that exchanges close trader's positions. Also, keep in mind that there is an unlimited supply of DOGE that keeps increasing each year; thus, its investment perspective does not appear too positive.
Therefore, your best shot at making any real profit from Dogecoin is with trading it at the right time. Ideally, monitor the Dogecoin predictions and find when the prices will be the lowest. Buy your Dogecoins at that time, and following the trends and patterns again, sell during an uptrend. That being said, we would recommend against long-term investments since such volatile markets can crash at any given time.
All of this can be too much information to constantly remember, and it might get difficult to make the most out of any and every bullish movement. Moreover, the cryptocurrency market is very volatile, and you might need to use analytics tools to always be up-to-date. For automated trading and investing, you can try using crypto bots to simplify the process for you.
Why You Should Trade Dogecoin Using 3commas
To automate your trading strategy and make the most out of the cryptocurrency exchange market, you can use software programs called crypto bots. Running at all times, these bots execute a predestined strategy and trade efficiently by always staying on top of the game.
Here is how the 3commas trading bot can manage your crypto trading for you:
With an intuitive user interface offering detailed analytics, the functionality of this software allows you to craft your own trading strategy by customizing the profit and loss targets.
This bot comes with a wide range of tools with which you can create, analyze, and back-test portfolios. Moreover, it provides the option to monitor others' best-performing portfolios. This way, you can learn from and replicate successful trading strategies.
The SmartTrade terminal makes simultaneous take-profit and stop-loss orders. Thus, according to your pre-set limits, the software would know at which price point to sell in order to make a profit and at which point to sell to stop from incurring a loss.
This software is available on both Android and iOS mobile applications.
Instead of using a dedicated accounting application or Excel for maintaining a record of all your trades, you can use the Trader's Diary offered by 3commas, which gathers all the traders across different exchanges and organizes them at one central location.
FAQ
Before investing, it is important to understand that Dogecoin is inflationary, and every year, around 4 million coins are mined and added to the supply, which seemingly makes it unstable for long-term investment. However, this cryptocurrency was not even expected to take off at all, but it surpassed the$33 billionmarket cap. Although most investors would shy away from such a volatile cryptocurrency, Dogecoin has soared 2,000% three different times since 2017, making it absolutely worth a shot.

Given the numerous boosts in price that Dogecoin has seen over the years, many consider it worth buying. For instance, in March 2019, it was priced at $0.0585 per coin. In May 2020, this price shot up to $0.53 per coin. Although this price has decreased now, it is still a huge improvement over the price in 2019. According to WalletInvestor, the long-term earning potential from Dogecoin is +99.96% in one year.

That being said, digital currencies are highly unpredictable and come with a certain degree of risk associated with them. If you do decide to buy Dogecoin, it is better to wait till the price goes down a little.

According to some analysts, Dogecoin could hit $1 even by the end of 2021. In fact, the more people that buy this cryptocurrency, the higher its price will likely be. Thus, it is very probable that we could see Dogecoin being priced at $1.

Dogecoin forecasts by experts put its value around $0.51 in 2025. Sure, this might seem a little too optimistic, but remember that it soared to $0.73 in May 2020.

Technical analysis and expert predictions suggest that Dogecoin could go well over the $1 mark by the year 2030. In fact, some predictions have even quoted numbers over $10 for Dogecoin's price in 2030. It should be kept in mind that the more people buy this cryptocurrency, the more its price is likely to go up.

While the price of Dogecoin is expected to increase significantly in the future, it is highly unlikely that it could ever overtake Bitcoin. Although anything is possible in this market characterized by volatility and fluctuation, Bitcoin has cemented its consistent leading position in the industry.

And even though Dogecoin is likely to achieve major gains, just looking at the market capitalization clarifies that Dogecoin ($0.6/token) is nowhere near the value of Bitcoin ($60,000/coin), and most probably would never get there. Plus, Dogecoin is inflationary, not a store of value, and at present, worse than USD as a currency, all of which put Bitcoin in a league far beyond that of Dogecoin.
Get Your Free 3 Days Full Access on 3Commas
The contents of this article are not intended to be financial advice and should not be treated as such. 3commas and its authors do not take any responsibility for your profits or losses after you read this article. The info contained herein is based on data that was gathered from a variety of sources. This should not be used as a parameter for investing. The user must do their own independent research to make informed decisions regarding their crypto investments.

Mikhail Goryunov
A proven leader, successful at establishing operational excellence and building high-performance teams with a sharp focus on value creation and customer success.