Become a crypto master
Become a crypto master
Learn everything about crypto,
trading and bots
Learn everything about crypto, trading and bots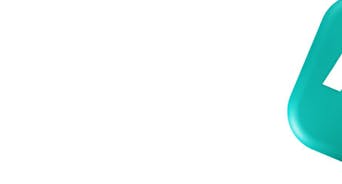 Telcoin Price Prediction: Is It the Remittance Merchant of the Future?
From

DATE PUBLISHED: OCT 7, 2022
DATE UPDATED: OCT 24, 2022
Free access for 3 days
Full-access to our PRO plan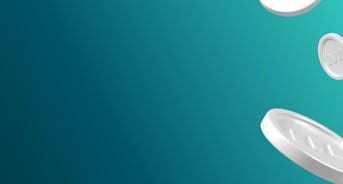 2021 has been a good year for Telcoin: the Telcoin platform rekindled an old flame with V3, a former Kraken product lead joined the project, and Telcoin's marketplace is now live on the Polygon-native Quickswap exchange.
Of course, the great news piqued traders' and investors' interest in the project. But let's see what Telcoin can offer and what the data tells us about its future. Learn more in the Telcoin price predictions below!
What Is Telcoin (TEL)?
Telcoin (TEL) is an Ethereum-based token developed for the open-sourced fintech platform and the remittance market. TEL is used in the ecosystem to make payments via mobile platforms and e-wallets.
The project was founded in 2017 by CEO Claude Eguienta and chairman Paul Neuner. The goal was to create a solution for international, affordable money transfers, specifically focusing on the unbanked populations in remote parts of the world. The remittance industry is at the top of Telcoin's priority list, and it seeks to be an alternative to Western Union.
Telcoin uses the PoC (Proof-of-Concept) approach. So, instead of using validators for transactional consistencies, the network verifies documented evidence that a potential transaction can be successful. Telcoin also utilizes Uniswap for automated token exchange on Ethereum to allow anyone to quickly swap ERC-20 tokens while earning fees.
Both concepts allow the network to overcome some of the shortcomings of Bitcoin – namely, transaction times and costs.
What Are the Key Factors Influencing the Price of Telcoin?
Since Telcoin is not issued by a central bank or backed by a government, it's not affected by the same factors as traditional currencies. So, instead of the monetary policy, inflation rates, and economic growth measurements, TEL investors need to pay attention to:
Affiliated partners, exchanges, and DEXes
Success of Telcoin V3
Popularity on QuickswapQuickswap
Competition
Trends in the evolving cryptocurrency market
Telcoin has already partnered with major telecommunications titans like AT&T and Verizon. Other notable mentions are KuCoin, Balancer, GSMA, Ez Cash, Telin, TouchPay, Jumia, and Coingate. The more companies Telcoin collaborates with, the bigger its user base will be, which is essential for price growth.
Telcoin V3 was introduced in July 2021. This is the world's first user-owned, decentralized financial platform designed to simplify contactless payments. In the developers' own words, V3 is the culmination of three years of research and development and is meant to fully harness the power of DeFi. It's too early to gauge the success of the new addition, so we'll have to keep an eye on that.
After Telcoin joined Quickswap, its price skyrocketed. The main advantage of Quickswap over decentralized exchanges is its incredibly low transaction fees. As Quickswap grows, Telcoin should continue gaining traction.
Right now, there is a near-monopolistic hold on the remittance market by one money transfer organization (MTO). But it's not only Telcoin that aims for that spot. The competition among both existing financial service companies and potential new remittance transfer entrepreneurs is growing, and Telcoin needs to continue improving its service to keep up.
Finally, whatever happens in the crypto market and other financial markets inevitably affects all coins.
How Has Telcoin Performed in the Past?
Telcoin hasn't had many notable events or big price changes due to the coin being relatively new. But we gathered some of them to highlight its price journey:
TEL hit the market in January 2018 at the price of $0.004 and with a surprisingly high trading volume of $477,139.
In the same month, the 24h daily volume rose to $1.36 million.
The 2018 cryptocurrency crash also made its impact – TEL traded at $0.0008-$0.0009 for the entire year.
In March 2019, Telcoin started testing its own wallet with the first round of community ambassadors. The price was $0.0005-$0.0006 at the time.
In July 2019, Telcoin was awarded the BSP Virtual Currency Licence, and the price briefly rose to $0.0007. The rest of the year saw a poor performance.
While Telcoin was in the process of updating the TEL smart contract in 2020, they requested to halt deposits and withdrawals on various platforms. This was done for safety but also incidentally caused a drop in value – down to $0.0001 for most of the year.
How Is TEL Performing Now?
At the start of 2021, Telcoin was worth $0.00017 and had a trading volume of $57,508. From January to March, the situation improved significantly – TEL started trading at around $0.003-$0.005, and its trading volume increased to $10-15 million.
This rise was caused by a few significant events – the Telcoin app's V2.2 integration with remittance functionality, expanding marketing campaigns, and several rounds of fiat-TEL on-ramps.
In April, Telcoin launched the first version of Telcoin App V3.0, "Project Rivendell," and joined Quickswap. As a result, Telcoin's price hiked by 165% and reached its 52-week high and all-time high on May 11, 2021, – $0.0649. This outstanding performance didn't last for a long time, and Telcoin retracted to a lower range below $0.01.
In Q3, there have been many ups and downs – $0.021 in August, $0.025 in early September, and then down to $0.016 in mid-September.
There was a brief moment in October when Telcoin rose to $0.023. At the time, Telcoin reported: "The total liquidity across TELx sits today at ~US$30M, with more reaching viability for integration into the Telcoin mobile application."
After that, the coin was hit by a bullish streak and went down to around $0.019. In late October 2021, Telcoin's market capitalization is over $1,058,000,000.
Short-Term Telcoin Price Prediction for 2021
With such an explosive performance in 2021, the biggest question is whether Telcoin will be able to keep up with its own success. For the short-term outlook, we'll be taking information from Wallet Investor and Long Forecast.
Telcoin will enter November 2021 at an average price of $0.0218 ($0.0166 minimum and $0.0266 maximum). Analysts predict a minor bump in value by the end of the month, to an average of approximately $0.0230 ($0.0183 minimum and $0.0279 maximum).
Going into December 2021, the average price is likely to be around $0.0242. The lowest point for the month is expected to be at $0.0190, and the highest price point – at $0.0296.
Long Forecast shares a similar outlook for Telcoin by the end of 2021. The average price in November 2021 is forecasted to be $0.018, with prices possibly fluctuating in quite a wide range – between $0.013 and $0.020.
December 2021 might be another step-up for TEL. After jumping ahead by another 20%, the token might be valued at $0.019 (fluctuating between $0.018 and $0.022 throughout the month).
Telcoin Price Prediction for 2022
2022 is where forecasters go in two different directions. The first group is highly optimistic about Telcoin – for example, Wallet Investor. You can see in the graph below that Wallet Investor is expecting a meteoric rise in value. While it's nowhere near the valuation of major coins, from the perspective of current TEL prices, Wallet Investor makes a bold prediction – up to $0.05 by the end of 2022.
Trading Beasts shared more realistic figures of Telcoin in 2022. This source thinks that TEL will start January 2022 at $0.0232 ($0.0197 at the lower end and $0.0291 at the higher end).
By June 2022, TEL might make it to $0.0238 (fluctuating between $0.0298 and $0.0202).
By the end of 2022 – December 2022 – the coin might make another little jump in price to $0.0242. Similar to the rest of the year, the fluctuations are likely to be significant – $0.0205 minimum and $0.0302 maximum.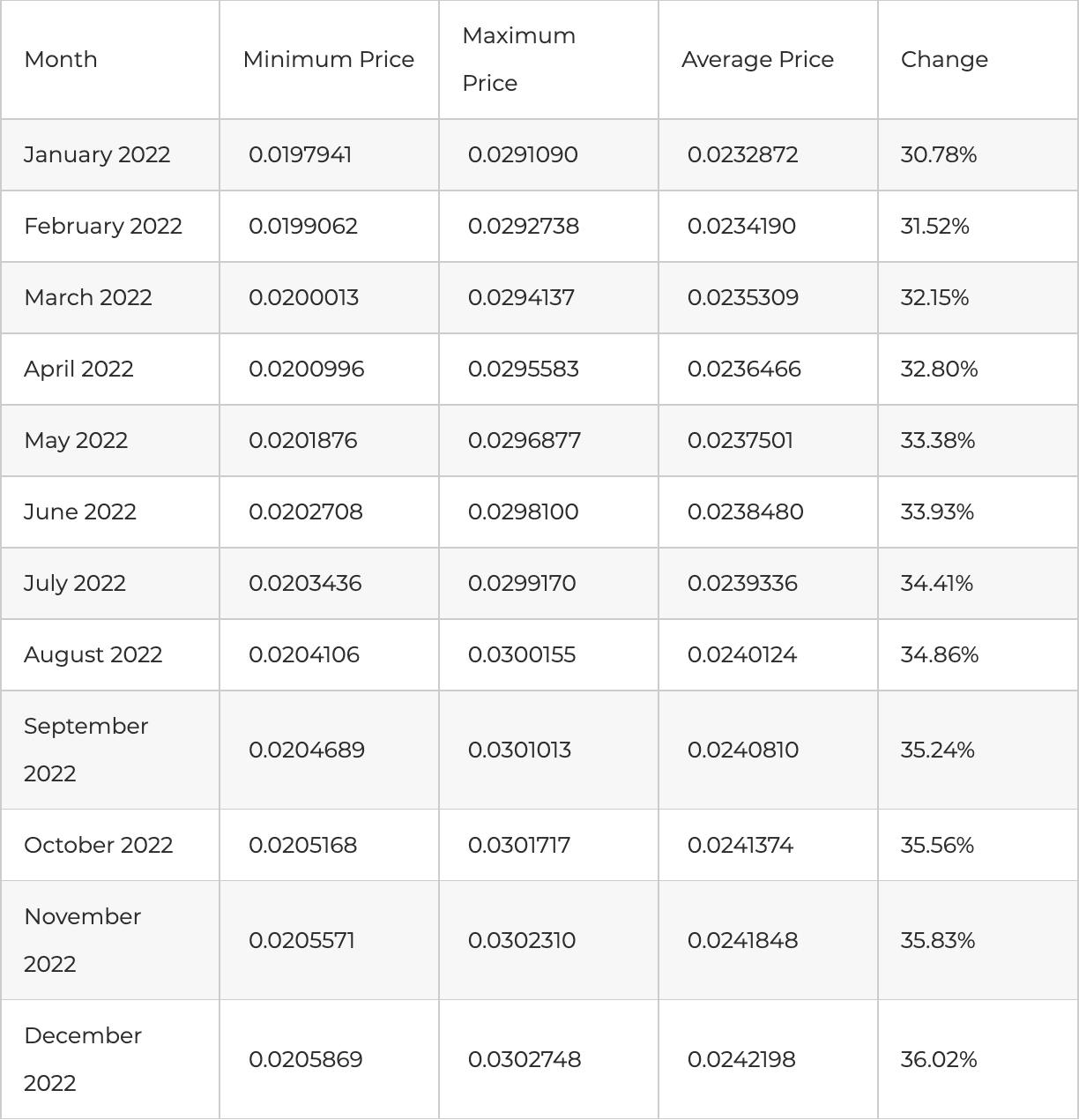 Telcoin Price Forecast for 2023-2025
To see whether Telcoin might move in 2023-2025, we'll be using Digital Coin Price. Three years is a big timeframe, so we divided this section into three parts by year.
The average price of a TEL token in January 2023 might be $0.0430. The percentage change is based on the price at the end of 2021. In the following few months, the price might take a downfall to $0.0314. But then TEL might pick up the pace again and move up to $0.0429 by December 2023.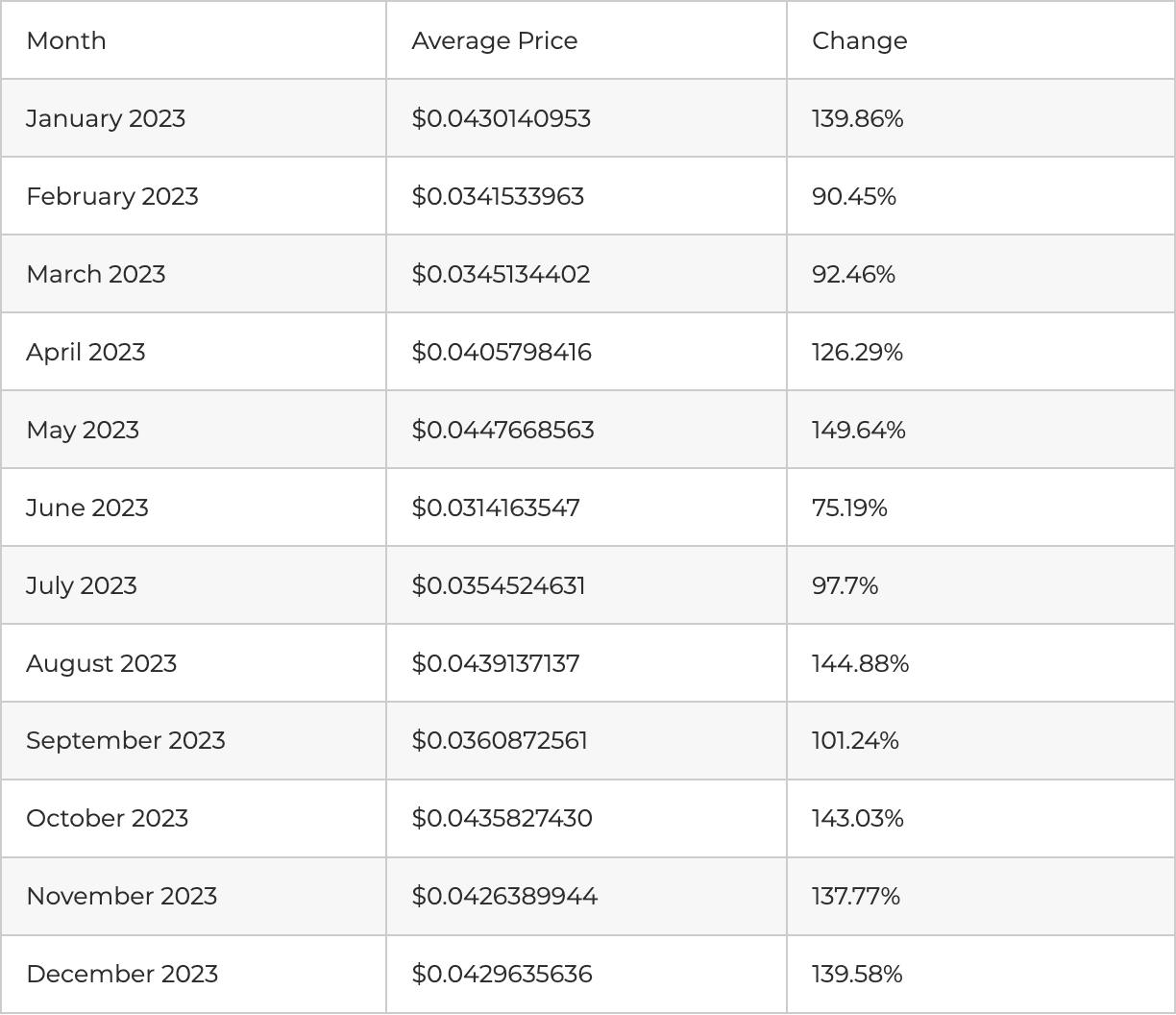 Telcoin is expected to have a humble start in 2024 – $0.0363 in January 2024. Similar to the previous year, the price will go from an uptrend to a downtrend and vice versa every couple of months, arriving at $0.0508 in June 2024. For the rest of the year, TEL will likely hold a solid position over $0.051.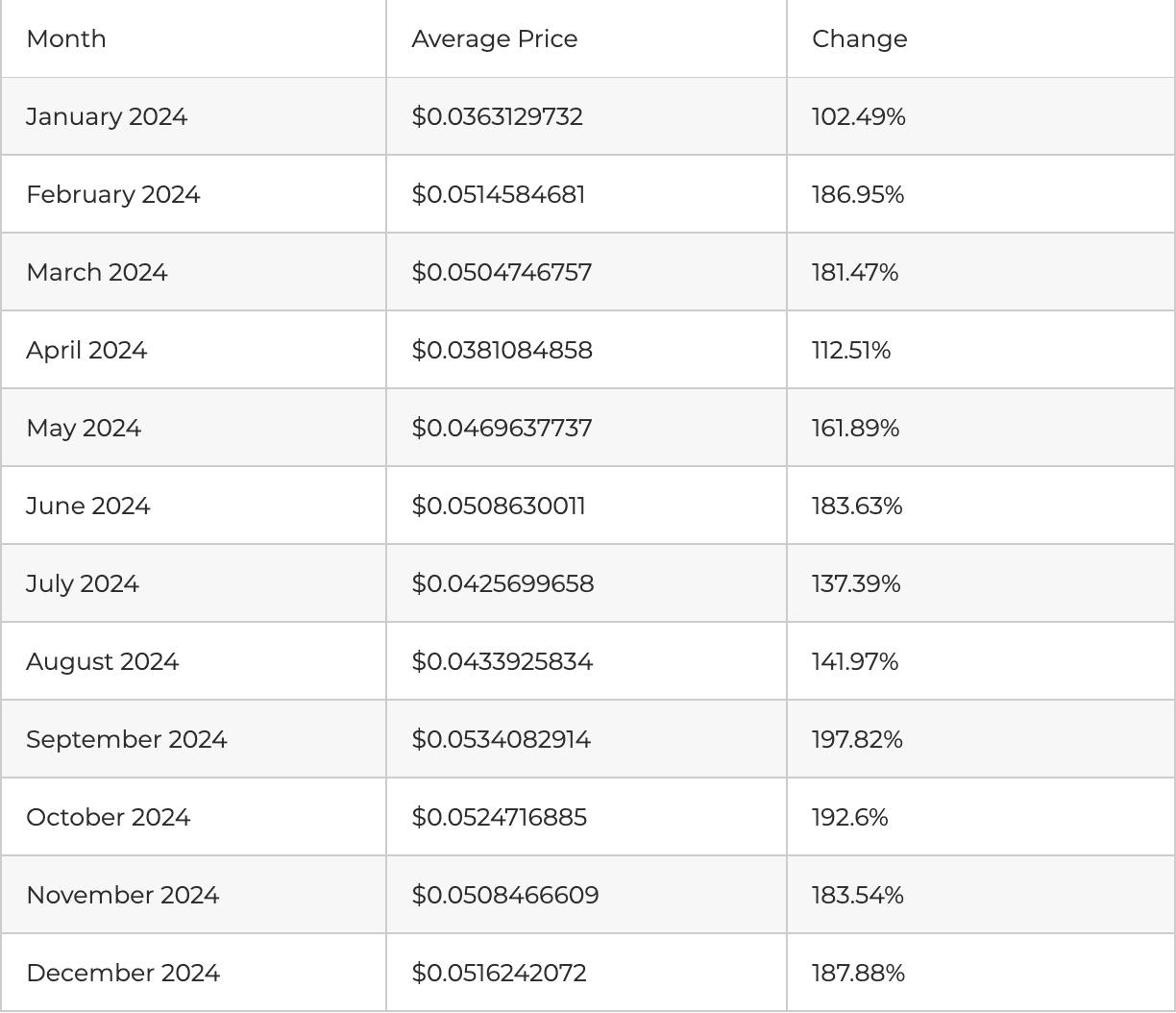 The price direction of Telcoin will possibly mimic its performance in the previous years – an overall yearly rise with multiple spikes and falls in the meantime.
The price in January 2025 might be the highest we've seen so far – $0.0618. The possibility of a mid-year depreciation is not surprising after previous Telcoin price predictions – Digital Coin Price expects $0.0521 in June 2025. Finally, Telcoin might close the year at an impressive mark – $0.0580 by December 2025.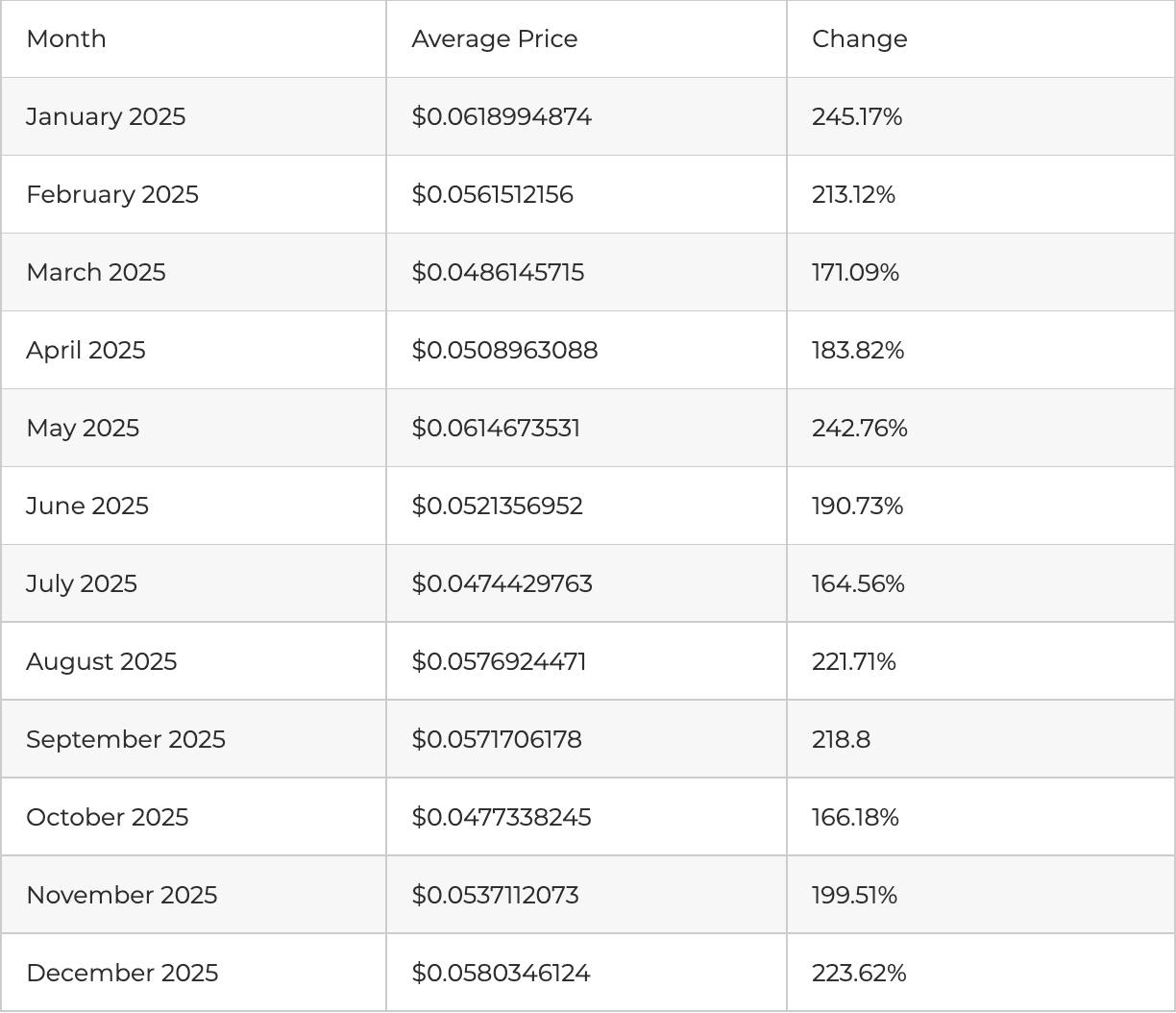 Telcoin Price Prediction for 2030
Fast forward to 2030: Telcoin might be at around $0.0560. For this section, we're using information from Coin Price Forecast, which is why projections are different from Digital Coin Price.
Digital Coin Price expected TEL to reach and surpass $0.05 in 2024-2025, whereas Coin Price Forecast believes it won't happen until 2028. What's promising is that we can take a peek into 2031-2033 and see that the price growth will continue, despite this source being more conservative in its predictions.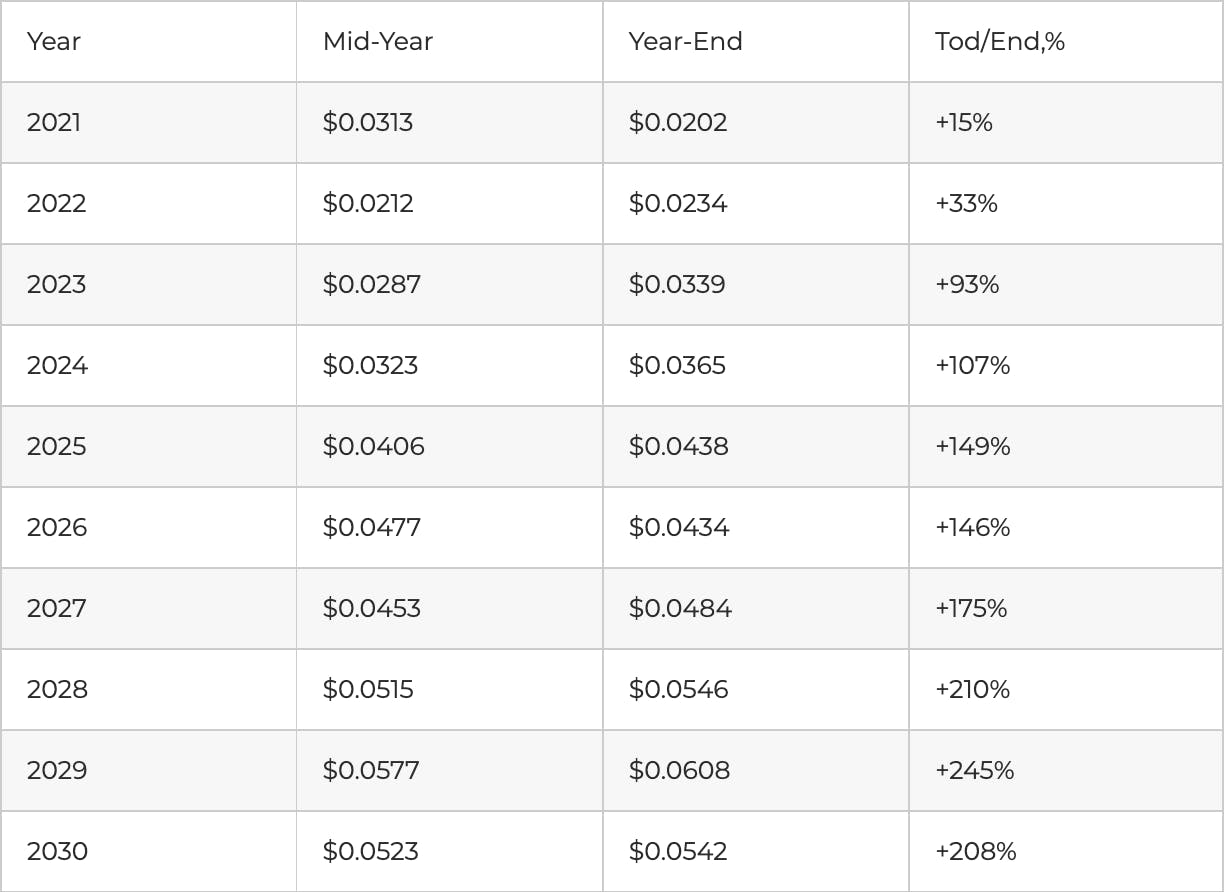 We deliberately avoided forecasts where prominent figures in the industry are pushing for sky-high prices for reasons that aren't linked to fundamentals. History shows that these predictions rarely come to pass.
It should also be mentioned that the cryptocurrency industry is inherently challenging to analyze in the long term. Even when price predictions are made with sophisticated and appropriate analysis tools, there will always be many factors that are hard to foresee 10 years in advance. This is why you shouldn't take long-term projections at face value; use them at an approximate reference point instead.
Telcoin Price Forecast: Technical Tools and Key Steps
Telcoin (TEL) is a highly volatile crypto asset that should be traded with additional attention to price movements.
As the Telcoin is volatile, you may need additional technical indicators to confirm the alerts you get. Here is the list:
MACD
Awesome Oscillator
Moving Average
RSI
Bollinger Bands
Pivot Points
Volume
Fibonacci Retracement
Steps to forecast the direction of TEL:
Open a TEL/USD chart. If you are an experienced trader, you can use short-term timeframes, such as 5-,15-, 30-minute, hourly, and 4-hour ones.
Find a trend. If the market has formed a strong trend, it's easier to define future price movements.
Use the indicators. Don't apply too many tools; otherwise, you will be confused. For instance, if you use MACD, don't implement Awesome Oscillator, as you will get similar alerts. It's recommended to use tools that provide different signals, so you can combine them and make a more accurate projection.
Look at the candlesticks and try to find a chart pattern that will provide more clues on the upcoming price direction.
Determine support and resistance levels. If you are unsure, apply the pivot points tool, which will set them automatically.
Check how volatile the market is with the volumes indicator, and set a Stop Loss level to prevent losses.
If you don't see a good point to enter the market at the moment, use pending orders that execute as soon as the price touches the predetermined levels.
What Do Experts Think About Telcoin?
After Telcoin announced the first crypto bank in Nebraska, Mark Quandahl, the former Director of the Nebraska Department of Banking and Finance, said: "This new charter is about leveling the playing field and letting technology determine access to capital." He also noted that Telcoin would help under-served segments of society that were failed by the existing banking system.
Cointelegraph Markets Pro also sees a promising future ahead of Telcoin. According to their data, market conditions for TEL are favorable. Cointelegraph has an exclusive service –  the VORTECS™ Score – which is an algorithmic comparison of historical and current activity that takes into account market sentiment, trading volume, and social media activity. TEL has a score of 92. This is a great result, considering 80 corresponds to the model's high confidence in an asset.
Telcoin was listed as one of the Companies to Watch in the file of Cross-border and Remittance Service Market by Frost & Sullivan. This research and consulting firm recently shared a report in which authors featured Telcoin as a company that could accelerate future growth potential through digital transformation in distribution channels and settlement.
What's Better for Telcoin: Trade or Invest?
There are plenty of crypto investors, or HODlers, that have chosen to keep their cryptocurrencies and saw great fortunes. In theory, holding crypto can be a profitable activity, but it's all about picking the right coin. But, if we look at Telcoin specifically, the chances of it having a massive bull run are slim.
All Telcoin price predictions make their promises very cautious – we haven't seen any sudden spikes or breakthroughs in any of them. So, if you're hoping for a high return percentage, Tecloin is not the top choice.
As for trading, Telcoin can be an interesting asset. There isn't a lot of activity, and the trading volume is only starting to gain momentum. Therefore, you need to have the know-how of the market, as well as the skills to spot the right opportunities in the market. They're not going to be as loud and clear as with Bitcoin, so having the right tools is essential.
While technical tools may help in giving signs, the success from trading Telcoin will come down to the timing. If you can't constantly monitor the market or your technical analysis skills aren't up to scratch, consider adding a 3Commas bot to your strategy. This way, you'll maximize your chances of entering and exiting the market at just the right moment.
Why Trade Using a 3Commas Bot?
3Commas bots make trading simple by communicating directly with crypto exchanges and automatically placing orders based on your own conditions. Without much effort, you can participate in market activity 27/4.
Here is why thousands of traders around the world choose 3Commas:
– We have bots for the biggest crypto exchanges in the world – Binance, Bittrex, Bitfinex, BitMex, Coinbase, Huobi, Kucoin, Okex, and many more. This means that you won't be limited in your trading options. If you already have an account set up on one of our supported exchanges, simply connect the bot and start automating your trades.
– Our service welcomes crypto traders with different experience levels and skillsets. If you're a beginner, we'll cover the lion's share of the work. We run with the basic premise that our bots are already fully optimized to run out of the box. If you're an advanced trader, we also have plenty of trade automation options to offer.
– We've developed bots that are as simple as possible and as sophisticated as necessary. In other words, you won't be confused or overwhelmed – thanks to the intuitive layout combined with a good smooth onboarding process. But we also provide an ever-increasing set of features and the flexibility needed for successful trading.
– We evaluated our trading strategies based on historical market data and made sure they perform consistently in all metrics. We gauged and fine-tuned performance (profit and loss, total return, average profit per winning trade), risk/return (volatility, Sharpe ratio), and runs (maximum drawdown). So, we are confident in our strategies, and the 1.2 billion trades created on 3Commas are another testament to that.
– Our engaged community of professional traders is always to help users with building strategies and configuring bots. If you have questions or doubts, send them over to people with experience!
FAQ
Telcoin might hover at a tight range of $0.02-$0.06 in the next few years. So, investors will unlikely see huge returns, even though the underlying value of the coin is solid. However, it's worth mentioning that practically all forecasters and analysts expect TEL to continue its slow but steady rise.

From the long-term perspective, Telcoin is likely a great portfolio addition. According to Allied Market research, the main drivers for cryptocurrency adoption will be increased demand for international remittances and more transparency in global payments systems. It is these exact purposes that Telcoin serves.

According to Digital Coin Price, TEL's value can reach $0.06 per coin. At the start of 2025, the price might be at the upper end of $0.06 – possibly up to $0.068. But over the course of the year, the price will likely fluctuate every month or every other month, switching between $0.05 and $0.06.

According to Coin Price Forecast, Telcoin's price might be at around $0.05-$0.06. This is one of the more conservative predictions. Other more optimistic sources like Digital Coin Price see Telcoin at a higher range – $0.08-$0.09.

It doesn't seem like it, but the crypto market can be unpredictable and surprising. From what we know so far, it will be a very difficult task for Telcoin to break above $0.1. If it does reach $0.1, the prospect of rising to $1 will be brighter, but there is a long way to go.
The contents of this article are not intended to be financial advice and should not be treated as such. 3commas and its authors do not take any responsibility for your profits or losses after you read this article. The info contained herein is based on data that was gathered from a variety of sources. This should not be used as a parameter for investing. The user must do their own independent research to make informed decisions regarding their crypto investments.

Mikhail Goryunov
A proven leader, successful at establishing operational excellence and building high-performance teams with a sharp focus on value creation and customer success.