Become a crypto master
Become a crypto master
Learn everything about crypto,
trading and bots
Learn everything about crypto, trading and bots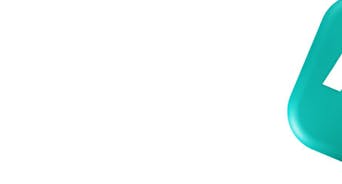 Our EOS Price Prediction for 2022: The Next Wave of COVID Is Coming – How Will the Coin React?
From

DATE PUBLISHED: OCT 1, 2022
DATE UPDATED: OCT 24, 2022
Start Trading on 3Commas Today
Get full access to all 3Commas trading tools with free trial period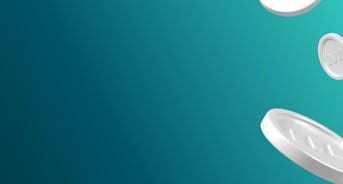 Last Updated: December 28, 2020
We regularly update information to make sure you are receiving the best trading recommendations. Our recent update included new results on EOS performance in 2021.
Investing in forms of cryptocurrency like Ethereum, Bitcoin, and EOS can be confusing for traders who are new to this emerging asset class and its underlying blockchain technology. If you find yourself in this situation, you may have asked questions like "Is EOS a good investment?" Or perhaps you've been wondering what the long-term price projection is for this cryptoasset.
Our guide will cover the most frequently asked questions about EOS across the crypto market. We hope that, after reading this price prediction guide, you will feel comfortable and confident formulating a decision on whether or not to include EOS in your investment portfolio.
Read on to find out all the most important aspects of EOS price forecasts, such as technical analysis, fundamental analysis, and targets from the industry's forefront crypto experts. So, how will the price of EOS fare in 2021? Let's discuss the future of the coin.
Overview of EOS
EOS is a top cryptocurrency project that was created to solve the flexibility, speed, scalability, and high-fee issues present in Ethereum and Bitcoin. EOS uses the EOS.IO blockchain protocol, which is a smart contract platform usable for decentralized applications. This protocol was designed to be an enterprise solution to emulate computer storage and processing hardware, for scaling computer resources, and more.
EOS underwent a whitepaper release in 2017, which was developed by Brendan Blumer and Dan Larimer. The first EOS ICO (initial coin offering) launched in June of 2017 and finished one year later. The ICO brought in $4.197 in raised capital – which broke records at the time.
EOS is more controversial than other forms of cryptocurrency. However, it also has the largest profit potential in the long-term due to its disruptive technology. The EOS.IO's protocol blockchain technology could potentially change the future of computer applications and resources in a drastic way, thus improving upon numerous industries. This is what would cause EOS's long-term value to rise exponentially.
Pros of EOS
EOS's blockchain platform is a user-friendly, stable offering that ICOs and dApp developers are able to depend on. Here are a few ways that EOS is worth its salt:
Very convenient for developers. EOS was designed in a way that makes it very simple for developers to use. Its web toolkit has lots of useful functionalities built in – like its role-based permission system, for instance. Developers can use these tools to build dApps (decentralized applications) in an efficient and simple manner.
Tokenization of governance access. People who have an EOS token may become eligible to take part in the voting process that determines how the chain's governance works. A stakeholder's influence is proportionate to the number of tokens that they hold. Furthermore, these tokens enable equivalent bandwidth access on the blockchain network
Self-sufficient fee elimination and reward model. The EOS platform was designed to have a fixed rate of inflation – 5%, to be precise. These funds are used to reward miners for producing blocks and validating transactions – what's more, some of the money is used to sponsor decentralized app proposals that are voted upon. Due to this fixed rate of inflation, the platform's fees are pretty much eliminated.
Excellent speed. Due to EOS's parallel processing technology, transactions are validated and processed very efficiently. The platform was designed to be able to handle millions of transactions per second.
Cons of EOS
As with any form of cryptocurrency, EOS has its disadvantages. We mentioned earlier that EOS is a more controversial form of cryptocurrency – but why is that? The EOS project has come with its fair share of controversy. For instance, in November of 2018, there was an uproar after evidence rose, showing a moderator reversing transactions that were already confirmed.
Another disadvantage of EOS is that it is not fully decentralized. The project's governance was designed to have 21 block producers at any given point in time – and the way the network runs is dependent on the votes of stakeholders. Due to the limited number of block producers plus the possibility of a low turnout of voters, the EOS platform governance is not exactly a democratic process. Furthermore, users are not able to audit the network without a full-node run.
EOS Price Today (EOS/USD) – How Is the Price Changing?
The price of EOS has fluctuated ever since its creation in 2017. Check out the graph below to see how the value of EOS has changed over the last year.
EOS Recent Changes – 2019 & The First Half of 2020
EOS has experienced some significant changes in value over the last 12 months – as you can see from the chart, there was a large spike in value around February and early March of 2020, but then it plummeted in value in late March and early April. Since then, it has slowly been stabilizing – with the exception of another spike and fall in September.
Throughout 2020, EOS reached an all-time high value of $5.37 per token and its lowest point this year was $1.86 per token. Both pairs give traders an excellent long opportunity as we are coming out of two years of drawdown and a bearish market.
Looking Back on EOS
Based on our studies of EOS, along with the analysis of expert opinions, this cryptoasset is showing the signs of being on the verge of a huge breakdown. In early September, many kinds of cryptoassets fell across the market. While ETH and BTC have made significant progress towards undoing the downtrend, EOS has barely recovered.
EOS hasn't been able to extend bullish action greater than $3 since September's drop. EOS bulls seem to be exhausted by the frequent rejections caused by the 50 SMA. Furthermore, a descending triangle appears to suggest that the EOS price may be headed towards $1.75. This descending triangle pattern was formed in 2018 – so it has been in the works for quite a while.
Expert Analysis of EOS Price
Interestingly enough, despite the descending triangle pattern, some experts are not in agreement about the predicted price of EOS. We've compiled analyses from top industry traders and publications.
Satis Group
In 2018, the expert analysts at Satis Group demonstrated that Ethereum is one of the only projects that can remain viable in the smart contract niche. However, the Group projected a negative result for EOS, with a target price of $3.6 USD for 2021.
Margin Buu
"Pro" Trading View user, Margin Buu, predicts that EOS will bounce upwards around $2.6 and be led across the $2.8 mark soon. However, the EOS/USD trading paid should see a downtrend, as specified by an analysis on the D1 timeframe. Traders should anticipate a short crypto opportunity, and the market will shift from buyers to sellers.
Mati Greenspan
Mati Greenspan, a senior market analyst for eToro, believes that EOS is a very exciting project and is one of the quickest-growing networks in the cryptoasset industry. In an interview with Cryptoglobe, Greenspan indicated that the total amount of developer activity for EOS is more than any other form of crypto except ETH. However, when Greenspan was asked whether he was bearish or bullish, he said that he has reduced the weight of EOS in his portfolio.
Brave New Coin
In a recent video , Brave New Coin notes that breaking from the current consolidation is crucial for EOS. This will give the market the confidence that the coin will go higher. As it stands now, the sentiment is more bearish than bullish.
A strong zone of resistance rests at $3.70 and $4.80-$5.90 with an equally strong support level at $2.40-$2.92. Yearly pivot levels reflect resistance at $4.50 and $6.75. This means it's unlikely to grow higher in the near future.
The trend will stay bearish until the spot price is below the Ichimoku Daily Cloud, currently at $3.10.
Our Verdict: Should You Buy EOS in 2021?
While the experts see to be split on EOS opinions, we favor the ones who take the downward triangle into account. It is overly optimistic to expect EOS to reach $100-$1000 in a few years.
So, is it good to buy EOS in 2021? It depends on if you are going for a long-term or a short-term strategy. If you want short-term, you'd be better off buying a cryptocurrency that has sufficiently recovered from September's drop – like ETH, for instance. However, if you want to hold EOS for a few years then, yes, now would be a good time to buy.
Monthly EOS Price Prediction: Now Through December of 2021
Here is what some experts anticipate EOS prices being between now and the end of 2021.
Long-Term EOS Price Forecast: 2021-2025
According to Digitalcoin, EOS should reach $5.24 by the end of 2020, $6.56 by the end of 2021 (once again, both forecasts are similar), $7.74 for 2022, $9.35 for 2023, $10.69 for 2024, and $11.86 for 2025. They've also predicted $13.08 for 2026, but this is too far in the future to confidently predict.
Is EOS a Viable Long-Term Investment?
Most experts that we studied believe that EOS will increase in the long-run (with the exception of WalletInvestor, which believes that the price will fade away to basically nothing). The degree to which the coin will increase is contested – some analysts seem overly optimistic.
However, we can be fairly confident that EOS will quadruple in value by the end of 2025. So, yes, if you are interested in long-term investments, EOS is a good option. As we mentioned earlier, though, if you're looking for a quicker profit, you'd be better off going with a different cryptoasset.
Negative EOS Price Predictions
In the absolute worst-case scenario, according to WalletInvestor, EOS will only be worth $0.1 in January of 2022. Then, the price movement will stay the same for approximately 2 years, after which it will reach $0.5 by 2024. In 2025, if this prediction is correct, EOS would only then reach $1 in value.
Positive EOS Price Predictions
The majority of EOS price predictions are positive; we've gathered a few just so you can see for yourself how the long-term positive predictions can differ. These are projected figures for EOS in 2025.
Digital Coin Price: $12.42
PrimeXBT: Anywhere from $37 – $1200
The Future of EOS
The future of EOS largely depends on whether or not the developers are able to gain back the trust of users – especially after the aforementioned moderation fiasco. Furthermore, EOS is often seen in a negative light due to its governance policy requiring 15/21 approval from the block producers and underlying token-holders. When the interest of the collective body is aligned with individual interests, this is when EOS will thrive once more.
However, regardless of whether EOS does reach that thriving point, it is still slated to have eventual increases in the long-run.
About Us
3Commas is a simple, intuitive, and feature-rich platform that supports 23 trading exchanges. Our services enable users to set up automated trading bots in addition to Smart-Trade integrated manual trading. Furthermore, you can create, view, balance, copy, and edit portfolios on our platform. 3Commas lets you set up and use API functionality within your account, and you can also use our app to trade and follow deals on the go.
Get Your Free 3 Days Full Access on 3Commas
Our price predictions are sourced from various industry experts. These guides are meant for educational purposes. We strongly encourage our readers to do their own deep research before investing.

Mikhail Goryunov
A proven leader, successful at establishing operational excellence and building high-performance teams with a sharp focus on value creation and customer success.