Become a crypto master
Become a crypto master
Learn everything about crypto,
trading and bots
Learn everything about crypto, trading and bots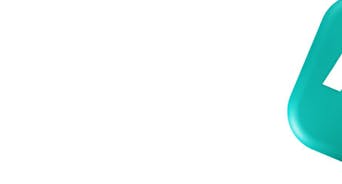 Chainlink Price Prediction: Bullish Run Amid New Integrations
From

DATE PUBLISHED: OCT 2, 2022
DATE UPDATED: OCT 24, 2022
With so many exciting partnerships, Chainlink is not leaving the headlines of crypto news. Yes, it is competing with well-established projects within the smart contracts sector like Ethereum and Cardano. But this token should definitely be on your radar.

In this article, we collected several Chainlink price predictions and opinions about the project's success.
Free access for 3 days
Full-access to our PRO plan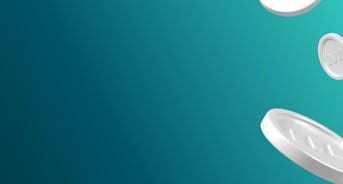 What Is Chainlink (LINK)?
Chainlink is a decentralized open-source network built on Ethereum. It provides an oracle service that translates external data (price, events, etc.) to a language that smart contracts can understand (and vice versa). And LINK is the native token that is used to pay for the service.
The network was launched in June 2017 by co-founders Steve Ellis and Sergey Nazarov. Chainlink held its ICO the following September, raising the equivalent of $32 million. At the time, they sold 35% of the 1 billion unit supply. By the end of 2021, there will be only 46% of coins in circulation, which means the company is very good at regulating the supply.
Among the crowded field of similar projects, the Chainlink team has become one of the most successful ones to deliver on its vision. Developers managed to expand efforts beyond Ethereum and solved the issue of inaccessibility of external data for blockchains.
Factors That Affect Chainlink's Price: 4 General and 4 Specific
There are four main factors that shape market trends in all financial markets:
The international effect

– new global realities;

The participant effect

– speculation and expectation;

The regulatory effect

– policymakers' decisions;

The supply and demand effect.
We also want to highlight four other factors that make an impact on Chainlink's price. This time, it's not about the wider market. Rather, these are smaller but target-driving forces for LINK.
The Need for Smart Contract Capabilities
The global smart contracts market size is projected to reach $345.4 million by 2026. The report proves that this technology is an effective tool for gaining a competitive edge over their competitors. How does that affect the price of LINK? Chainlink actually expands the capabilities of smart contracts, so it's at the forefront of this market.
Chainlink Ecosystem – Partnerships and Integrations
Strategic partnerships are vital to the success of any business. Fortunately for LINK investors, the project collaborates with more companies each year. Not only do partnerships spread awareness about cryptocurrencies, but they help Chainlink make their service better, thus, driving the coin's price up.
Some of the recent press releases were:
Ether Cards uses Chainlink VRF to bring new utility to NFTs
PoolTogether uses Chainlink to fairly gamify personal savings
Aavegotchi uses Chainlink to pioneer dynamic NFTs on Layer 2
Polychain Monsters uses Chainlink to fairly distribute NFTs
Ampleforth uses Chainlink to decentralize its rebasing mechanism
The Price of Ethereum
Chainlink has a strong correlation with Etehreum's price. This is not surprising since the network was built on Ethereum. Currently, LINK has over 20 price oracles for Ethereum and several other USD and ETH pairs. So, if you're looking for signs of LINK's future direction, pay attention to Ethereum.
Market Sentiment
Finally, there is some value in crypto sentiment analysis. When the word about Chainlink spreads in forums and chatrooms, it makes sense to search for price triggers online. But that's a whole other challenge – to analyze huge numbers of posts and sift out the unreliable information.
Chainlink (LINK) Price Performance From 2017-2020
After the ICO, LINK only broke the $1 level twice – once in 2017 and once in 2018. The average price in 2017 was $0.5-$0.7. In January 2018, the coin made it to $1.37 but then stayed at the $0.2-$0.5 range for the rest of the year.
After trading at less than a dollar per token, LINK started going up in mid-2019. That was when the price began trading at between $1 and $4. In 2020, the average price fluctuated between $5-$15, and the highest price point that year was $19.
Chainlink Price Performance in 2021
Here is a recap of LINK's price changes in 2021 so far:
January 2021:

The price of $11.87 was the start of a solid uptrend for several months.

February 2021:

 The range was $22.87-$34.72, and Chainlink hinted about introducing V2.
March 2021: $25.05 was the result of a correction.
April 2021: Dozens of new integrations drove the price up to $42.75.

May 2021:

LINK reached its ATH at $52.20 and dropped to $20.01 within the same month.
June 2021:

 LINK still hadn't fully recovered from a sudden drop, but the price managed to reach $26.08 for a short time.
July 2021: $13.78 was the lowest point this year.
August 2021: This month marked the start of a new uptrend. The price made it to $27.70.
September 2021: Chainlink announced 84 new integrations, including Cardano and Gemini ($34.78).
Short-Term Chainlink Price Prediction for 2021-2022
Let's start with LINK's future price chart by Wallet Investor. The expected trendline is undeniably positive. Although, it's rather unlikely that LINK will start moving in a straight line after a bumpy ride in 2020 and the majority of 2021.
Digital Coin Price provides a more detailed outlook for the last months of 2021. Chainlink will possibly add another 50%-60% to its price and finish the year at around $44.
Using the same source for the Chainlink price prediction for 2022, we see a comforting but also uneventful picture. The average price in the first half of the year might be under $50, with April and May possibly performing the worst.
The second half of the year has very similar dynamics. $51 in August and September might be the highest point for the year, and other months might show a much lower range – down to $41-$43.
Chainlink Price Prediction for 2024-2025
We'll be making a jump from 2022 to 2024. Long Forecast sees great potential in LINK's performance all throughout 2024. The total percentage chance (left column) might be 100%-300%; i.e., the price might double and triple. The monthly percentage change (second column from the left) shows fluctuations, which could offer lucrative opportunities for short-term traders.
In January 2024, LINK's price range might be around $56-$72 (up 154% from the current prices). Mid-year results might be at a similarly wide range with generally higher prices – $62-$82. By the end of the year, LINK might make a leap and reach an average price of $87 per coin. At some points, it could even go over $100.
For the Chainlink price prediction for 2025, we'll be looking at a different source, Digital Coin Prince, but the optimism for this project is also present. Unfortunately, we can't see whether LINK will go over $100, but based on the average monthly forecast, it will come very close at the end of 2025.
LINK is predicted to start 2025 at $70. The overall trend for the year is positive – over $80 in April and over $90 in June. But for brief periods, the price might decline back to $70 in May. The uptrend will probably continue in the second half of the year, reaching $95 in December 2025.
Why LINK Might Take Off in 2024-2025
Chainlink strives for the full virtuous cycle of economic security in oracle networks by 2025. They are depicted schematically in the figure below.
The growth in network security is thought to exemplify larger patterns of growth of the Chainlink network. If this plan to stimulate the smart contract demand works out, Chainlink will see direct benefits (a larger user base on its own network) and indirect benefits (a generally better attitude toward blockchain).
Why LINK Might Not Take Off in 2024-2025
Some experts argue that centralized systems perform better and are quicker. And many people don't mind that software is controlled by a larger entity, as long as it's convenient. Chainlink must find a niche and prove it performs better than existing solutions.
Chainlink Price Prediction for 2030
Looking at the possible trajectory for LINK from 2021 to 2030 (and even slightly beyond), we see the predicted uptrend continue. The price movement in 2025-2030 is incredibly positive.
By 2030, LINK might add another 400% of its current value and reach $126 per token. After a slight detour in 2031, it's likely to get back on track.
Why LINK Might Take Off in 2030
The development team shared a vision for the evolution of Chainlink beyond its initial conception in the original whitepaper. They expect an increasingly expansive role for oracle networks.
The price will surge if the team succeeds in improving seven key areas by 2030:
Hybrid smart contracts

(composing on-chain and off-chain computing resources)

Abstracting away complexity

(familiarity despite complexity)

Scaling

(adequate latencies and throughputs)

Confidentiality

(new protections)

Order-fairness for transactions

(attach prevention)

Trust-minimization

 (cryptoeconomic guarantees).

Incentive-based security

(strong economic incentives for nodes to behave reliably)
Why LINK Might Not Take Off in 2030
Enterprises face a number of challenges in connecting their existing systems and processes to decentralized systems. If the issues of blockchain agility, blockchain-specific development resources, and confidentiality are not addressed, it will be hard for Chainlink to enter new spaces.
Chainlink Price Prediction for 2050
You might have heard about the possibility of hyperbitcoinization, in which Bitcoin eventually overtakes fiat currency. However, we rarely see any mentions of another cryptocurrency becoming the dominant form of global finance.
Chainlink's position in 2050 is only a guess. It's difficult for analysts to price anything accurately in such a big timeframe. Most cryptocurrency markets are hard to predict because they are based on speculation rather than fundamentals, but in the case of Chainlink, we can gauge its possible success through smart contracts.
Almost 70% of the world population is expected to live in megacities by 2050. And researchers speculate that smart contracts can provide complete vertical integration in supply chains. Smart contracts might solve the logistics issue for retailers, suppliers, and providers. If Chainlink manages to scale and adapt, there will be numerous use cases for the network.
By 2050, the entire supply of Chainlink will likely be in circulation. This limited supply, combined with the wider adoption of Chainlink, can drive up the value of LINK.
By comparison, fiat currencies don't have hard limits and do have the resulting inflation. Chainlink won't have this problem.
Best-Case Scenario
Chainlink will become the ultimate instrument for connectivity by 2050. It will be able to utilize non-deterministic data and push data onto other networks. This will empower Chainlink to trigger actions on external systems, like making a payment on another blockchain or traditional payment systems.
Worst-Case Scenario
Without a unified global regulation, crypto might not take off. If the world leaders don't assemble to adopt a unified crypto policy, it might never reach the mass adoption that enthusiasts hope for.
Chainlink Forecast: Define Price Direction Correctly
To trade LINK, you should be equipped with efficient technical tools and proper steps that will help you avoid wrong actions on the highly volatile market.
Efficient Technical Tools for Chainlink Price Predictions
Here is the list of trading tools you should use to define the upcoming price direction:
MACD
Awesome Oscillator
Moving Average
Stochastic Oscillator
Bollinger Bands
Pivot Points
Parabolic SAR
Volume
Envelopes
Fibonacci Retracement
Don't use all of them; combine 2-3 indicators that provide different signals.
Steps to Predict LINK Price Direction
Open a chart of LINK/USD. It's worth choosing higher timeframes if you are not experienced enough to deal with increased volatility.
Find a current trend. Compare it to the previous and following timeframes.
Apply the indicators you like the most. If you are unsure, choose Moving Averages (MACD). It provides signals if you combine two lines with different periods.
Check patterns that are clearly visible on the chart.
Find support and resistance levels. If you are not sure what levels to set, use Pivot Points that will establish them automatically. Use support and resistance points for entry and exit orders.
Don't forget about the Stop Loss level. It will limit possible losses if the price turns around due to changed market sentiment.
What Do Analysts and Traders Think About Chainlink?
Avivah Litan, a distinguished VP analyst in Gartner Research, said that enterprises should write applications and smart contracts that are blockchain-neutral. This requires the use of blockchain abstraction middleware protocols. "This type of architecture is already alive and well in DeFi, and it makes sense for all blockchain applications to adopt this approach. See the Chainlink white paper for an example of this architecture."
Avalanche-based DEX Trader Joe has also been warming up to Chainlink. He mentioned that Chainlink was "the most reliable decentralized oracle network in the blockchain industry." It says a lot that the network is already helping leading DeFi applications across various blockchains secure tens of billions of dollars.
His release also pointed out that Chainlink Price Feeds has a great track record in terms of data and robust infrastructure, "consistently updating accurately and securely during periods of extreme market volatility and network congestion."
Crypto strategist and trader Michaël van de Poppe envisions a rally for Chainlink. The project is mirroring its 2020 price action – a mid-year correction followed by an all-time high above $50. In his video, Michaël said that LINK is going to "rise as high as $48, representing a potential upside of over 77%."
Should You Trade or Invest in LINK?
Analysts say that the shift to digital forms of currencies is inevitable. Besides, Chainlink brings its own clear advantages in terms of transparency, access, speed, and resilience. Even though the price has been on the rise for a while, the project is in its infancy. This means if you invest now, you could be getting in on the ground floor before LINK takes off.
Investing in cryptocurrency isn't for everyone. The flipside of the "newness" of Chainlink is the incredible volatility we've seen so far. But volatility is actually good for traders who are seeking opportunities to go long and short.
If you're worried about missing the right moment because of Chainlink's rapid movements, consider trading with bots. Once you set up the parameters, automated systems can follow them with a fast generation of orders. 3Commas offers a number of bots for trading Chainlink and other assets, so feel free to check them out!
Reasons to Choose 3Commas Bots
3Commas combines characteristics that seem mutually exclusive: the bots are easy to set up and offer complex functionality for interpreting complicated charts, price data, market data, and more. Whether you're a beginner or an advanced trader, you will find a bot that suits your skill levels and performs reliably.
We offer:
Variety of bots:

  Do you prefer a Dollar Cost Averaging strategy? Or is the GRID trading method suit your style better? We have bots for everyone.
Customization:  Adjust your bot manually or with an AI strategy. If you have some knowledge and experience, set your parameters; if you're making your first step in the crypto market, allow our bot to guide you through them.

Multi-exchange support:

  All major exchanges are in one simple interface. The bot can simultaneously monitor prices on different exchanges and choose the best opportunities.

Affordable pricing:

  Considering the possibility of returns, you get a great value for the subscription. Besides, you can always start from a lower tier with simple bots and upgrade in the future.

Welcoming community:

  We have a network of experienced traders that can help with your onboarding experience, asset selection, and any other question or concern.
FAQ
Yes, the underlying value behind this coin is quite impressive. Just looking at their most recent news, you can see that the project is moving in the right direction: collaborating with Google Cloud, the telecom giant joining Chainlink, and the launch of a Programmable Token Bridge are all great examples. Chainlink has the potential to take off, so consider investing if you share a positive outlook on it.

Yes, it might be a good buy. According to forecasts, LINK is likely to grow in the short term at a steady pace. The projected percentage range is overwhelmingly positive, ranging from +50% at the lower end to +90% at the upper end. The long-term perspective is also promising – up by 350% to 400% in the next ten years.

Yes and no. Real-world happenings can be hard to predict, whether by a person or a machine. But over the years, analysts have optimized the process of financial forecasting, and it can be applied to Chainlink:

Technical analysis (statistical trends based on historical activity);

Fundamental analysis (determining if the market underestimates or overestimates Chainlink's value);

Sentimental analysis (analyzing key players and public perceptions).

In the timeframe of a few years, $100 for Chainlink is an ambitious reach. But most analysts agree that LINK's price is bound to pump eventually. According to Coin Price Forecast, the altcoin might surpass the $100 mark at some point in 2028. Some forecasters think it might even happen sooner.

Yes, there is a strong chance that buying LINK now will turn into a successful investment. The general trend for the coin has been positive for the second half of 2021. LINK is now at a decrease after its peak in May, so now can be a good time to take advantage of the lower value, which is predicted to gain steam in the near future,

It's very likely that only cryptocurrencies with real-world value will be able to survive, and Chainlink is one of them. Chainlink has the largest collection of decentralized services powering the world's hybrid smart contracts. Numerous users can verify that their services are accurate and reliable during all network and market conditions. This makes a strong case for Chainlink's long-term growth and further expansion of the network.

According to Chainlink price predictions, yes. In 2021-2022, the average growth might be at around 50%-70%, even 90% during some months. Fast forward to 2025-2030: the expected growth is even better – according to Coin Price Forecast, more than 300%!
Get Your Free 3 Days Full Access on 3Commas
The contents of this article are not intended to be financial advice and should not be treated as such. 3commas and its authors do not take any responsibility for your profits or losses after you read this article. The info contained herein is based on data that was gathered from a variety of sources. This should not be used as a parameter for investing. The user must do their own independent research to make informed decisions regarding their crypto investments.

Mikhail Goryunov
A proven leader, successful at establishing operational excellence and building high-performance teams with a sharp focus on value creation and customer success.