Become a crypto master
Become a crypto master
Learn everything about crypto,
trading and bots
Learn everything about crypto, trading and bots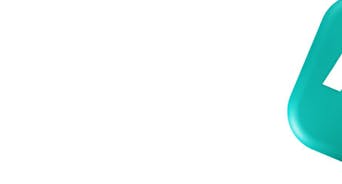 NEO Price Prediction: Promising or Lackluster?
From

DATE PUBLISHED: OCT 8, 2022
DATE UPDATED: OCT 24, 2022
Free access for 3 days
Full-access to our PRO plan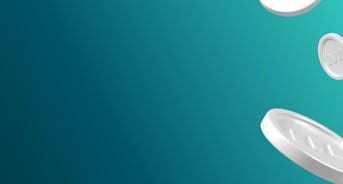 NEO ranks 11th in the list of the largest cryptocurrencies by market capitalization. And even though this cryptocurrency is currently not showing its best performance (the price of NEO today is three times lower than its maximum in May 2021), it may still have something up its sleeve.
Some experts predict the brightest future for NEO, but others are hesitant. Before you make up your mind about this currency, take a closer look at predictions about its future exchange rate.
What Is NEO (NEO)?
NEO is one of the very first platforms created on the basis of Ethereum's network. The development of this cryptocurrency took almost two years.
It all started in 2014 when Da Hongfei launched a blockchain company based on the Antharas technology called AntShares. The company resided in Shanghai and had a native cryptocurrency running on the platform – ANT.
For better or worse, the ANT currency did not last despite looking quite promising at the time. Soon after the shutdown, Hongfei rebranded ANT, wrote new technical documentation, and released it as NEO. The official launch of this reinvented version was in September 2016.
NEO was immediately recognized by top Chinese companies, which was a strong indication that this currency had a future. The platform model was called "Smart Economy", and the principles of technological innovation, resource efficiency, and sustainability were embodied in the NEO technology.
NEO has a number of features that make it different from the Ethereum network:
The total supply of cryptocurrencies is capped at 100 million. By late 2021, about 65% have already been mined. The annual output is limited to 15 million to minimize inflation.
The platform actually hosts two tokens – NEO and GAS. The second one was designed to simplify transactions.
Also, holders of cryptocurrencies can receive incentives in the form of dividends – GAS token
One of the main advantages of NEO is that it supports popular programming languages like Python, C, Java, and others.
What Affects the Price of NEO: 5 Factors
It's clear that there are multiple factors that influence the value of any cryptocurrency, most of which are common for all financial markets. Let's look at the main factors that determine the value of NEO and its fluctuating exchange rate against the USD.
Factor 1: Supply and Demand
This is the most important factor influencing the prices, and it's the first one you need to analyze when you make your own NEO predictions. Supply and demand are the basis of a free market – they also govern all platforms that conduct cryptocurrency transactions.
For example, the team behind NEO determined the maximum amount of coins that can enter the market to maintain a relatively stable situation. Thus, they ensured that the law of supply and demand has a positive effect on the price. With a reduction in supply and an increase in demand, the NEO price rises. And if there is an increase in supply and a decrease in demand on the market, the prices drop.
Factor 2 – Production Cost
The price of a currency also depends on its cost of production. This may sound ridiculous if you're not familiar with the concept of mining, but with time, cryptocurrencies are actually getting harder to get.
For example, NEO's mining system runs on a complex concept of cryptographic mathematics. NEO miners receive rewards for the amount of work they perform after the new block is mined. And if there are more miners using faster and more energy-efficient hardware, it actually brings down the market price of NEO.
The price of NEO is also affected by the availability of miners. Depending on the number of miners and how much output, the production cost of NEO can rise or fall.
The volatility of a currency is also one of the determining factors for its price. This indicator can be measured by the value deviation of the currency from the general price trend or the so-called midline. If its percentage is fairly low, this indicates the coin is in a stable and reliable position in the market. The volatility of NEO in October 2021 was 1.1-1.3%, which points to the stability of the cryptocurrency.
Popularity is one of the most discussed reasons for the rise or fall in cryptocurrency prices. If a token is highly popular, it can lead to an increase in demand and a gradual increase in its price.
NEO is a popular coin in the top-15 of the largest cryptocurrencies. But its position on the market can always be improved – in terms of recognition by the general audience and the corporate world.
Finally, we need to discuss government policy and its impact on the price of cryptocurrencies. In terms of state recognition or non-recognition of the cryptocurrency market, there is a need for appropriate regulations governing the policy of mining and trading. If they are introduced, the price of cryptocurrencies will change.
So, we have analyzed the main factors affecting the pricing of cryptocurrencies in general and NEO in particular. Let's now trace the price movement of NEO in the past and try to outline the main trends of this cryptocurrency.
NEO Price Action in the Past
Before viewing the NEO price forecasts, let's take a look at the historical background and trace the main events that affected the cryptocurrency exchange rate.
 2014  – The currency first appeared on the market (under the name Antharas).
 2017  – The name was changed to NEO ("the new one" in Greek). The main goal for the new period for NEO's history was to bridge the gap between fiat currency and crypto.
 2017-2018  – This was a period of high volatility caused by the global explosion in the cryptocurrency market. In 2017, its price went through big changes: the token was selling at $0.0320, but then in 2018, NEO suddenly reached its maximum price – $198.38.
 2019-2020  – During this period, the coin experienced a sharp collapse in value – the NEO price fluctuated at around $10.
NEO Price: Current Performance
After the sharp collapse of the NEO's exchange rate, its price started to grow rapidly at the beginning of 2021. Its value approached the $100 mark in April 2021. However, it eventually declined by more than half by the middle of the year, and in June, it fluctuated at around $40. By late 2021, the price of NEO might be around $45.
The current position of NEO can be interpreted differently, which is why there are many opinions expressed on this topic. Even though they have access to the same data, they draw different conclusions from it.
But if we look at the general picture, the forecasts are quite favorable. Let's take a look at the short-term forecasts given by various cryptocurrency experts.
Short-Term NEO (NEO) Price Predictions for 2021
We have a couple of different NEO forecasts for the remaining months of 2021. Trading Beasts shares that the lowest price of the currency will be around $41, and the maximum will not exceed $52.
Meanwhile, Long Forecast says that the minimum price in November won't be significantly higher than the minimum in December. There might be an intra-month increase – from $28 to $46 in December. The maximum price, in their opinion, can reach $54.
NEO Price Predictions for 2022
Similarly to 2021, opinions about NEO's movement in the cryptocurrency market differ by a large margin. Let's look at some NEO expert predictions for the upcoming year and compare them.
Opinion #1
According to Trading Beasts, NEO might close 2022 with a minimum value of $32.055, and the currency will reach a maximum of $41.283 in March 2022. The average price, in their opinion, will be less than the current value of NEO – $38-$41.
Opinion #2
Meanwhile, Long Forecast experts predict the minimum level for one NEO coin to be in July 2022 ($39.00), and a possible maximum is expected at $70.62 in October. The overall average value, experts suggest, will exceed the current value of NEO, but it might close the year at $68.81.
Opinion #3
The most optimistic NEO forecasts are given by experts at Wallet Investor. They suggest that the average price in 2921 will be $75-$90. They also predict the minimum price to be about $30 at the beginning of the year. The maximum of about $115 might be closer to the middle of the year.
NEO Price Predictions for 2023-2025
Moving on to more distant forecasts of the NEO price, we can say that the range of opinions coming from different experts is becoming even wider. It happens because people have varying ideas about what events might be coming in the long term and how they might affect the cryptocurrency market. Let's look at some predictions about the price of NEO and analyze them.
Opinion #1
Long Forecast experts draw a rather optimistic picture for NEO in 2023 – a gradual and smooth increase in price. They assume that the minimum price of NEO will be $52.65 in March 2023, and the maximum will be $87.48 in July 2023. The average price in 2023 might be at around the $60 mark.
Moving on to 2024-2025, this forecast looks highly pessimistic. Analysts predict a slow decline in the price of this asset, with a minimum of $22.95 by mid-2025. According to them, one NEO coin will be worth $35.18 in November 2025.
Opinion #2
Trading Beasts is on the other side of the spectrum – they shared an optimistic forecast for 2023-2024.
In general, the team expects a gradual increase in the price with a small fluctuation of a few dollars over the course of several months. They also predict a minimum average price of $3-$40 for this period. The minimum for NEO might be $ 27.698 in April 2023, and the maximum price level might close 2024 at $79.143.
Opinion #3
The source called Price Prediction gives a drastically different viewpoint about NEO's direction in 2025. In general, this platform anticipates continuous growth for NEO. As for specific figures, the minimum price at the start of 2025 might be $131.49, and the maximum price might be at the end of the year – $224.27.
NEO Price Predictions for 2030
Now, we're moving on to an even longer-term perspective. The forecasts of the NEO cryptocurrency exchange rate have even bigger discrepancies between them.
Opinion #1
Coin Price Forecast is the first one that we'll be looking at. As you can see, it claims that NEO will open the year at around $145.24 and close it with $152.12.
Opinion #2
Meanwhile, the source Price Prediction expects the NEO price to reach unprecedented heights in nine years. The average price at the start of the year might be $913.06, and by the end – $1,339.33.
Technical Tools for Accurate NEO Price Predictions
If we compare the level of volatility for NEO and, let's, say BTC and DOGE, the price of NEO looks much more stable. This means that you can trade this asset on short timeframes. But if you want, you can consider trading on higher timeframes for longer-term investments.
Technical Indicators to Use
No matter what cryptocurrency you analyze, you can apply basic indicators that work well for any asset. Besides, technical tools are essential for all trading styles and strategies. These tools include:
Moving Average
MACD
RSI
Pivot Points
Fibonacci Retracement
Steps to Analyze NEO Future Prices
Open a chart of NEO/USD.
Choose a timeframe that you feel more comfortable with. Remember that shorter periods provide more signals, so you should be able to filter some of them out.
Apply indicators you like/understand the most. We would recommend using MACD, Moving Averages, and Pivot Points.
Look for candlestick and chart patterns.
Set support and resistance levels. Find close points where the price rebounded several times.
Remember to compare signals on different timeframes.
Define Stop Loss and Take Profit levels.
Finally, pay attention to risk management: the best risk/reward ratio is 1/2, so your possible profit should exceed possible losses by twice as much.
Long-Term NEO Price Predictions by Experts
In this section, you will see the NEO expert predictions and their comments regarding its distant future. They talked about their insights into NEO's future position and changing trends.
Rakesh Upadhyay, a crypto analyst, says that he expects a bullish trend for the NEO price. The biggest reason for that will be the launch of a $100 million EcoBoost fund.
Da Hongfei, Founder and Onchain CEO of NEO, said in an interview with blockchain.news in 2020 that the most anticipated milestone is Neo3. They launched the Neo3 testnet at the end of 2020 and are planning to release the mainnet in 2021-2022.
Trade vs. Invest: What's Best for NEO
After entering the cryptocurrency market and seeing the impressive levels that NEO reaches, you're probably wondering whether it's worth investing in or if it's more suitable for trading. As you just saw, there are different predictions floating around. However, the general sentiment is more or less obvious – the outlook is positive.
As for the trading/investing debate, on the one hand, if you invest, you can receive considerable gains in the long term. However, NEO also demonstrates great sensitivity to most changes in the market. Investing doesn't give you any guarantees, especially when it comes to such unpredictable environments like the crypto markets.
As for trading, this type of activity has its own benefits. All cryptocurrencies are prone to have lightning-fast changes in price. If you enter the market and then exit it at the right time, you can see great short-term gains. 3commas bot offers the best suggestions for minimizing possible risks and spotting those short-lived but lucrative opportunities. The service has a number of advantages for NEO currency trading, which we will talk about in the next paragraph.
Why You Should Trade With a 3commas Bot
The 3commas bot platform has everything that a cryptocurrency trader would need and more. Let us elaborate. The main advantages of using our automated bots are:
Bots execute trades according to the parameters set by you in advance. But there is also an option to choose our presets.
You can open positions on more than 20 platforms, allowing you to achieve the best results possible.
Our service is equipped with professional tools that are very easy to set up and customize specifically for you.
You can track your trading results to always stay informed.
Another important advantage to mention is that the bots in our system prevent emotional trading and allow you to stick to the original plan.
The service is suitable for traders of any level. We specifically wanted it to make our service intuitive for beginners and provide the best conditions for comfortable trading. Plus, each cryptocurrency has its own peculiarities, including NEO, so the bots take all those differences into account.
And these were only the main advantages of working with a 3commas bot. Check out the service for yourself, and you'll see how convenient it is for NEO traders!
Takeaway
Even though some people find crypto trading rather specific, this is exactly what makes it so interesting. If you view NEO as a long-term investment, that is also a good option to explore.
Summing up all predictions from above, there is a lot of confidence in the growing NEO's rate against the dollar among analysts. But you also need to approach it carefully, implementing as many precautions as you can.
FAQ
Despite the fact that there are only two months left until the year ends, there are still conflicting opinions about the price of NEO. According to Trading Beasts, the price will be approximately $40. According to Long Forecast, it might go higher – up to $50-$60.

Based on data from experts, yes, it can be a worthwhile asset. So far, NEO has proven itself as a reliable asset, it's fair to assume that it's going to remain as such. Many experts predict a bright future for the currency – for example, they see the price rising by many-fold in the next five years.

NEO has all the signs of a lucrative long-term asset. It is currently on 243,676 watchlists on CoinMarketCap, so there are thousands of enthusiasts that are excited to see what's coming. Based on fundamentals as well as technical indicators, there is potential.

Based on some NEO price predictions, there is a strong possibility. The platform claims that the NEO price will reach unprecedented heights in 9 years, and the average price at the beginning of 2030 will be $935.87, and by the end – $1294.97.

Da Hongfei, the founder of NEO and on-chain CEO, owns and manages all its developments.

There are different predictions for NEO in the long term. However, most of them predict that it will have a steady growth for the next 5-10 years and possibly beyond.

NEO had a sudden drop in July 2021, and by September, it had already managed to regain its position. So, considering the uptrend that has been going up for several months already, NEO has already recovered.

No, it is a highly discussed and highly traded asset. There are no signs of trouble within the project. On the contrary, developers are preparing for the roll-out of NEO V3.
Get Your Free 3 Days Full Access on 3Commas
The contents of this article are not intended to be financial advice and should not be treated as such. 3commas and its authors do not take any responsibility for your profits or losses after you read this article. The info contained herein is based on data that was gathered from a variety of sources. This should not be used as a parameter for investing. The user must do their own independent research to make informed decisions regarding their crypto investments.

Mikhail Goryunov
A proven leader, successful at establishing operational excellence and building high-performance teams with a sharp focus on value creation and customer success.