Dynamic Trading Terminal
The Terminal allows you to manage multiple exchange accounts using one convenient interface and unlimits your trading potential with all of our advanced tools and features.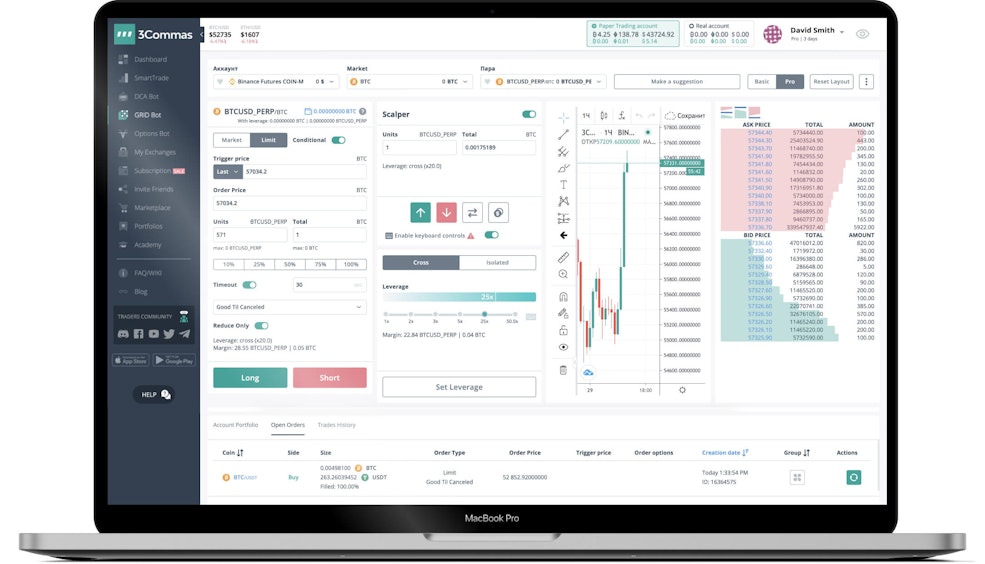 Take control of your trading. No more exchange limitations on how you want to place your trades or secure your positions. With 3Commas SmartTrade, you can place an unlimited number of entry orders with simultaneous stop-loss and take profit points, regardless of your available liquidity. Best of all, your trades are incognito and off of the order books.
Executes a market order once the set trigger price is reached.
Take Profit and Stop-Loss
Unlimited number of orders with Trailing and Timeout options.
Executes a limit order once the trigger price is reached.
Place an order directly on the exchange and the order will be executed even with the sharpest price slippage
Creating Order Groups (OCO)
Once one order is executed, automatically cancel the remaining orders in the group.
Customize your trading experience
Our adaptive Terminal can be easily customized to your specific needs and is built with TradingView charts.
Trade using Keyboard Hotkeys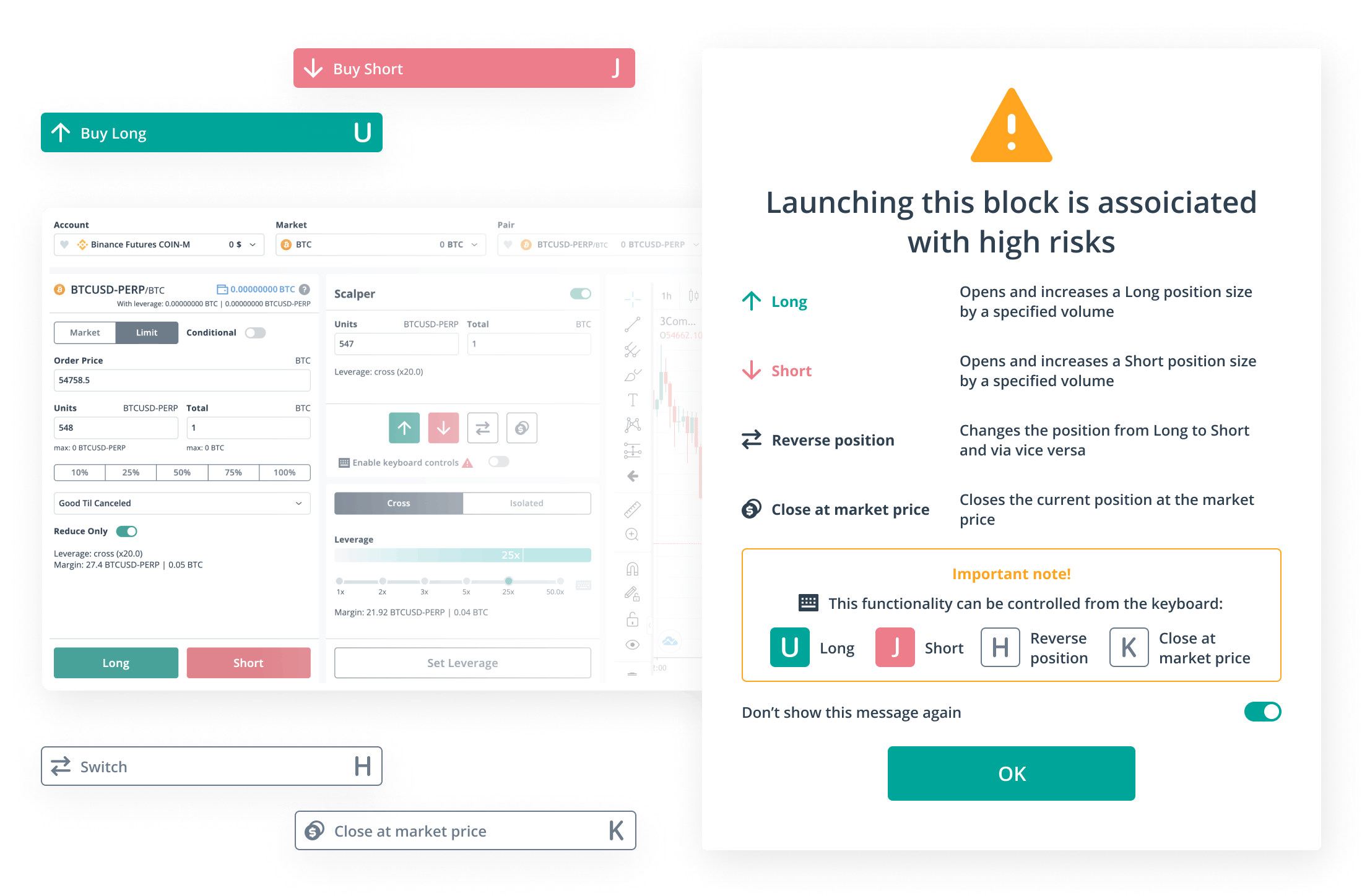 Scalper allows you to quickly and efficiently trade small time frames on futures markets using keyboard hotkeys… never miss that moment!
Manage several exchanges
Trade on all of your exchange accounts using one easy-to-use interface.