GRID Bot
GRID bot helps you to automatically take profit with little effort. Simply choose a coin and initial investment, and the bot will buy when the price drops and sell when it rises.
Learn more about the GRID Bot features
GRID Bot is amazing for both experienced and novice traders
An intuitive interface helps you to quickly and easily launch the first time
Select a coin
and your investment amount
Set the range
in which your bot will purchase and sell
Adjust your strategy
for maximum efficiency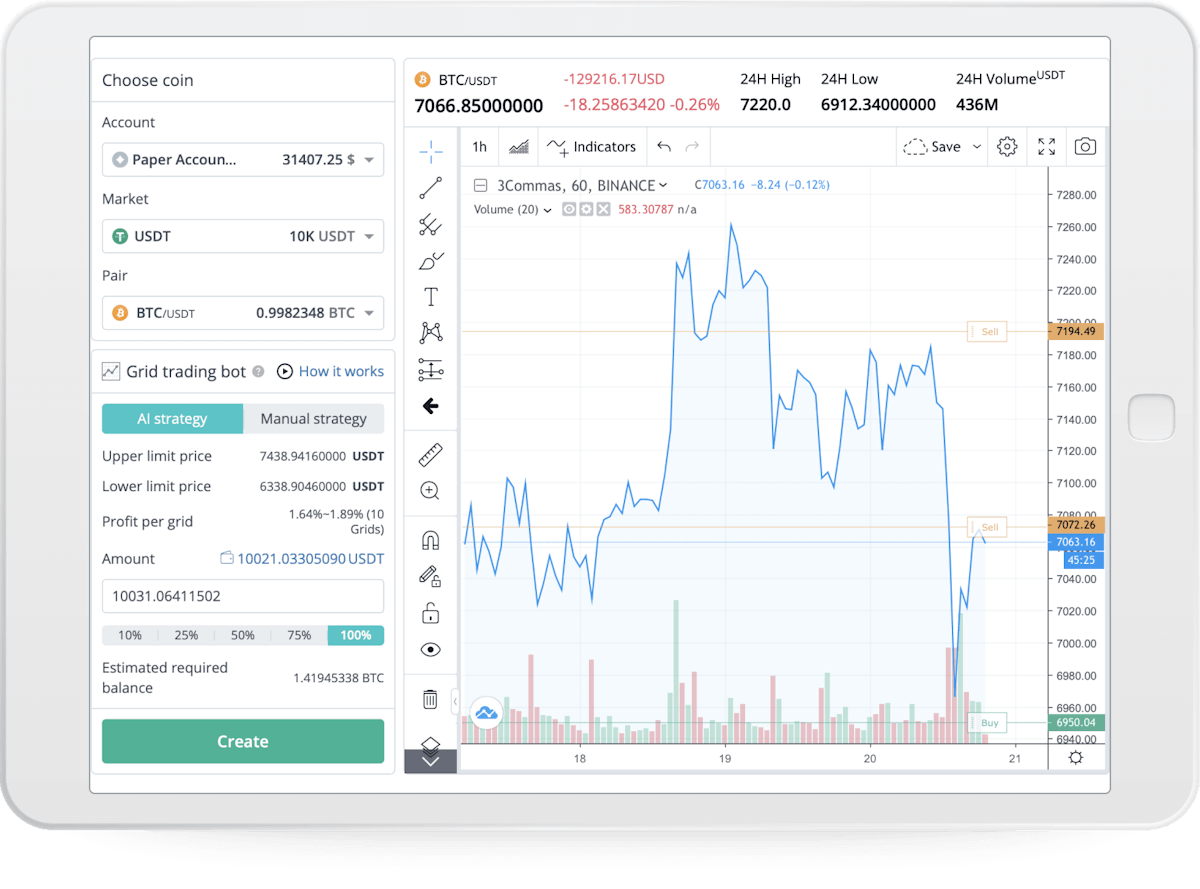 Steps to use the GRID Bot
Choose a bot mode (AI/Manual)
Run the selected strategy
Adjust your GRID bot via two simple options
How the GRID bot works in the "AI Strategy" mode.
1. The bot analyzes price volatility on your selected token for the last 7 days and forms price channels and price extremes for trading;
2. GRID bot divides the investment amount in the bot between the left and right side of the selected pair and sets up a limit buy and sell order grid within the channel. Once the price reaches a buy or sell line it will automatically perform the trade on your behalf.