Become a crypto master
Become a crypto master
Learn everything about crypto,
trading and bots
Learn everything about crypto, trading and bots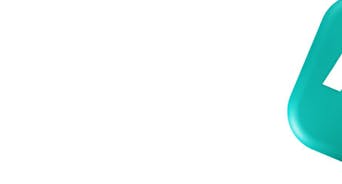 Join the OKX World Cup Futures Team Trading Tournament!
From

DATE PUBLISHED: NOV 16, 2022
DATE UPDATED: JAN 11, 2023
Sign up for a team and test your Futures trading strategies against the best in the world with a prize pool up to $2,000,000! 
Start Trading on 3Commas Today
Get full access to all 3Commas trading tools with free trial period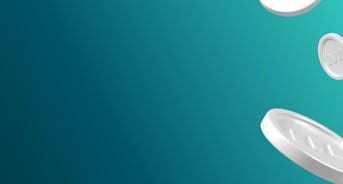 OKX is running a team-based tournament to coincide with that other World Cup, and you're invited! The total prize pool is split into 3 parts: Team PnL%, Individual PnL%, and Individual profit. Depending on the number of invitees, the team leader can receive additional popularity rewards and the team members can receive additional referral rewards.

New users can qualify for rewards that will be unlocked based on the deposit amount and trading volume. Additionally, World Cup quizzes will be held where correct answers can boost your results up to 2x your profit.

Correct quiz answers also qualify you to potentially win an OKX Football NFT for the corresponding team. 
Join the 3Commas Team
Chat with the team on Telegram
Registration period: 
November 16th through November 28th for general registration. 
November 29th through December 13th for registration via invite link. 
Team Leader application: November 15th through November 29th
Competition period: November 29th through December 19th
Rewards distribution: December 19th through January 1st
Read full details of the contest from OKX: https://www.okx.com/wccompetition

All time periods are UTC+8


Prize Pool
Up to $2,000,000
Team Prizes
60% of the prize pool will be divided among the top 10 teams
The winning team leader will receive 20% of the team prize
Top 10 members of the team with the highest PnL% that meets volume threshold will share 30%
Remaining members who meet the trading volume threshold will share 50%
Solo PnL% Game Prize
20% of the total prize pool will be divided among the top 10 participants, regardless of team performance based on the profitability of the user's USDT+USDC perpetual contracts
Solo PnL Game prize
20% of the total prize pool will be divided among the top 10 participants based on the PnL of the users's USDT+USDC perpetual contracts
3Commas team solo prize
The top 5 PnL% leaders on the 3Commas team will win a one year subscription of 3Commas Pro as well as 3Commas merch
Team Info
Minimum size of a team is 10 people
Users must join a team before competition begins or they will be assigned a team at random if they don't have an invitation link from a team
During the registration period before the contest begins, users can switch teams, but will not be allowed to withdraw from a team after the competition begins
Team leaders can dissolve a team and join another team during registration but cannot dissolve a team once the contest starts
After the competition has begun, new registrants can only sign up or join a team through the invitation link


Asset Criteria and Trading Volume Threshold
Asset Criteria: At the start of the Competition, each user must have total assets in their account >= 100 USD. This total pool of funds will be used to calculate the prize pool amount. 
After the competition begins, the user must have a trading account with USDT+USDC equity >= 100, which will be used to calculate individual PnL%.
Trading volume threshold: During the competition period the user must trade >= 30,000 USDT of USDT+USDC perpetual futures contracts. This data will be used to calculate individual and team PnL%. If the trading volume does not pass the threshold, the result will be deemed invalid and not be accounted for in the ranking. 
Participating Contracts
All USDT and USDC perpetual futures contracts on OKX
World Cup Quiz
Users can win additional reward multipliers by guessing the winners and losers of World Cup matches in Qatar. Every match will have different multipliers, and users who guess correctly can get up to 2x. The reward multiplier will be used for the calculation of PnL% and PnL towards the team and individual scores. OKX will not be doubling a user's real funds.


Start finding your teammates now in the 3Commas community on Telegram!
Good luck!
Free 3Commas signals: https://app.3commas.io/marketplace
How to connect OKX Futures: https://help.3commas.io/en/articles/3109057-okx-how-to-create-api-keys-for-spot-and-futures