Become a crypto master
Become a crypto master
Learn everything about crypto,
trading and bots
Learn everything about crypto, trading and bots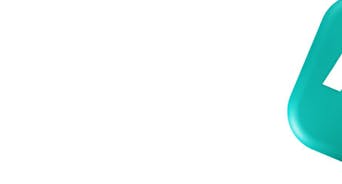 Blockchain & advertising
From

DATE PUBLISHED: SEP 15, 2020
DATE UPDATED: JUN 20, 2022
Start Trading on 3Commas Today
Get full access to all 3Commas trading tools with free trial period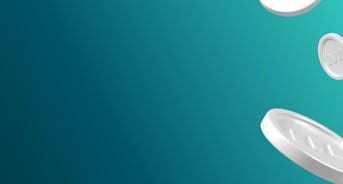 The emergence of blockchain technology and, in particular, Bitcoin, has provided an opportunity to create cryptocurrencies and smart contracts. Security, transparency, and irreversibility of transaction data are key criteria for developing blockchain-based solutions. The advertising industry is an area where interest in the blockchain is growing rapidly, and therefore the need for technology and ways to use it increases.
In today's article we will talk about the process of the transition of digital advertising to the blockchain, consider the working solutions to implement this transition, as well as discuss possible future blockchain-based developments in digital advertising.
Digital advertising market
The "Global Digital Ad Spending Q2 2020" study shows that the volume of digital advertising in 2019 accounted for over 50% of the total advertising market share. Global digital advertising spending in 2020 is expected to grow by 2.4 percent to $332.84 billion, the lowest level ever due to the global pandemic.
A large share of digital advertising is concentrated in the hands of the world's largest companies, such as Google, Facebook, and Amazon. As their share of the digital advertising market grows, so does the ads' value. More and more user data is concentrated in the hands of these companies, allowing them to not only track our preferences but also to sell our personal information to advertisers.
Decentralized technologies, including blockchain, can fix the problem of centralization. Advertising costs can be reduced by replacing resellers with smart contracts between advertisers, producers, and end-users.
We will dive into a few interesting projects and solutions in different areas of digital advertising and consider solving such problems as:
Buying the personal data of users without their consent;
Fraud manifested in fake banners, fake view counts, bots, and data theft. Based on the report by "Juniper Research", fraudulent activity in 2019 resulted in advertisers losing approximately $42 billion;
A large number of intermediaries;
A necessity in trusting the provided data.
Decentralized advertising networks
One of the areas of application of blockchain technology is the creation of decentralized advertising networks. Such decentralized ecosystems bring users, publishers, advertisers, and dApp developers together to ensure transparent, fair, and efficient interaction.
User control over the data they provide to advertisers, protection against fraudulent ads, full participation in advertising activities, and monetization of the data provided – all these opportunities can be realized with the implementation of decentralized advertising solutions such as blockchain.
Decentralized advertising market AdEx is a blockchain-based ecosystem, aiming at providing benefits to all its participants. Blockchains are designed to ensure transparent interactions, and smart contracts act as a guarantee of compliance.
AdEx, as well as other similar projects creating decentralized advertising ecosystems (Ubex, Mass Network, Papyrus Network), ensure that advertisers can create ads and integrate those into a chosen number of shows, paying for clicks and conversions with internal tokens.
At the end of 2017, AdEx, partnered with the publishing company Ink to hold an auction to place more than 2 million ad spaces on airline tickets.
Another project trying to solve the problem of managing its data and build a decentralized ecosystem is the Brave browser with a native BAT token. The browser locks down external ads and trackers, offering the opportunity to earn BAT tokens for viewing safe and relevant ads based on the user's web activity.
Despite confirmed accusations of using Coinbase, Binance, Trezor, and Ledger's referral autofill feature, the browser and ecosystem are growing with more than 12 million users worldwide and about 4 million active users per month.
Fighting fraud
The problem of fraudulent advertising is faced by users, advertisers, and organizers of advertising platforms. Schemes to intercept traffic or steal funds from advertisers and users cause huge damage to the entire advertising industry.
Smart contracts can be the solution to the problem of fraud. Compliance with the terms and conditions of transactions is ensured by means of smart contracts, which prescribe all the conditions, the fulfillment of which will provide access to funds/payment.
The solution of Amino Payments company using smart contracts is used by the developers of Mediaocean advertising software. The solution allows advertisers to get all the detailed information about advertising campaigns, contract terms, and budget.
Smart contracts' introduction will solve the problem of so-called "spoofing", where advertising is placed on low-quality resources instead of the declared authoritative sites.
Another player in the advertising market, which develops smart contracts-based solutions and secures transactions with blockchain, is the NYIAX advertisement market, which also cooperates with NASDAQ. This contract management platform allows advertisers and publishers to trade advanced advertising contracts.
Loyalty programs
Maintaining loyalty programs costs American companies around $30 billion a year. Loyalty programs are widely used in travel, retail, and financial services.
Blockchain will help not only reduce these costs by creating self-regulating ecosystems, but also make them more efficient and attractive for clients. At present, there are few successful implementations of such programs, and they are very similar to traditional ones.
KrisPay application from Singapore airlines is one of the examples, helping the customers collect tokens and use them in partner stores. In 2018, the Chinese company AirAsia announced the development of a reward system where passengers can use tokens to pay for air tickets.
In 2018, American Express partnered with Hyperledger and online retailer Boxed to integrate blockchain into its loyalty program. HyperLedger's blockchain allows you to create reward programs, and holders of American Express cards are rewarded for purchasing goods from their partners.
Lolli browser extension allows customers to receive BTC cashback for purchases in partner stores, such as Walmart, Hotels.com, and 900 other services.
At the moment, each loyalty program covers a small number of users and partnerships, but over time, small programs will grow to compete more efficiently in the market. Thus, large partnerships may appear. Those may include travel agencies and airlines creating common loyalty programs.
Content monetization
In the field of video content, YouTube is undoubtedly a monopolist. The scandals, which were caused by censorship towards the cryptocurrency-related channels and negligence towards fraudsters pretending to hand out cryptocurrencies live on behalf of Elon Musk, Vitalik Buterin, Bill Gates, and other influential figures, have led to a wider spread of decentralized video hosting solutions.
An example of such a blockchain-based platform is DTube – a decentralized video sharing platform built on the Steem blockchain. Decentralized IPFS-based storage is used for video storage, which makes it impossible for third parties to delete content. At the moment, the platform is faced with a lack of content and a reluctance of users to move towards decentralized solutions. But with the growing interest in cryptocurrencies, this problem will be solved.
Besides DTube, there are such projects on the market of decentralized solutions as:
PeerTube based on WebTorrent (BitTorrent client);
Decentralized content sharing platform – Lbry,
Video content promotion platform – Theta Labs;
VibraVid – a platform built on the TRON blockchain, using BitTorrent File System (BTFS) protocol.
In the field of streaming, an alternative to the popular Twitch platform, a decentralized solution,  DLive is emerging. LINO internal tokens are used for the platform's content monetization. In April 2019, YouTube blogger PewDiePie, with 94 million subscribers, said that his exclusive streams would be held on DLive. DLive's upper hand over YouTube and Twitch is the complete absence of fees for donations sent by the fans.
Prospects for blockchain solutions in the advertising industry
In this article, we have only mentioned the major and intensively developing areas of the advertising industry in which solutions are being developed using distributed ledger technology. The narrower areas of use of the blockchain are such projects and areas as the SNOVio lead generation platform, where reward mechanisms for maintaining the provided data are applied, or decentralized search systems such as the Active Search Ecosystem platform – which allows to store and manage user information, while providing advertisers' access.
Further study and application of distributed ledger technologies will only expand the scope of its application. A decentralized approach to data monetization and management, as well as control over this data, will lead to the elimination of intermediaries and third parties. Implementation of blockchain technology is complicated due to its shortcomings, which have not yet been resolved, such as scalability, speed of operations, and complexity in use. The main positive aspects of blockchain technology are its immutability and data security, which attract more and more companies in the advertising industry to study and implement innovations.

Mikhail Goryunov
A proven leader, successful at establishing operational excellence and building high-performance teams with a sharp focus on value creation and customer success.