Become a crypto master
Become a crypto master
Learn everything about crypto,
trading and bots
Learn everything about crypto, trading and bots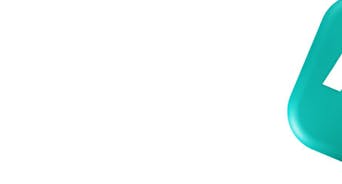 How To Trade on Binance: A Guide to Trading Cryptocurrency on Exchange
From

DATE PUBLISHED: FEB 17, 2023
DATE UPDATED: MAR 8, 2023
Start Trading on 3Commas Today
Get full access to all 3Commas trading tools with free trial period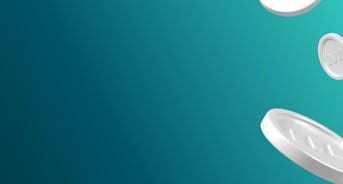 While the macro storm clouds are darkening worldwide, trading has become more popular than ever. This is the only guide you need to start trading on the most popular crypto exchange — Binance. We break down all the angles, from account opening to trading, withdrawal, and fees. Read on to kickstart your trading journey once and for all!
How To Trade on Binance: Explained Briefly
Opening a Binance Account
Understanding Binance Account Rates and Terms 
Funding Your Binance Account 
Picking a Market to Trade On
Initiating Your First Trade
Binance Withdrawal
Advanced Binance Trading [Binance MT4, 3Commas bots]
What Is Binance?
Binance platform is the leading international blockchain ecosystem and the largest cryptocurrency exchange in the world. Changpeng Zhao [CZ] founded Binance back in 2017. Before founding the company, he developed software for trading futures on Wall Street. 
A year later Binance turned into the largest cryptocurrency exchange in the world. You can now access four trading types here: spot trading, margin trading, futures , and P2P. Some traders use Binance for other purposes like storage, mining, early-stage investment, and more. 
Yi He is another person tightly associated with Binance as a co-founder partner. Although she's not as popular as CZ, Yi is responsible for the company's venture capital arm — a major part of the ecosystem dealing with coin offerings, and early-stage investments. 
What is Binance Coin: Explained 
Binance coin was the first coin offering first running on the Ethereum network, but has since become the native coin and lifeblood fueling the ecosystem. It was laucned back in 2017 during the initial coin offering in order to facilitate the exchange's push toward trading, investment, and beyond. 
A Brief Storyline of BNB Coin
Binance coin was initially the ERC-20 token running on Ethereum
The coin was launched during an initial coin offering [ICO]
Binance launched the BNB coin offering in order to expand the operations
BNB since became the native coin of the Binance ecosystem 
As of writing BNB is automatically burnt [according to schedule and regular framework], capped at 200 million tokens. The coin is designed for internal and external payments. Its rate directly depends on the development of the Binance exchange.
Binance Coin is used to pay commissions on:
Binance DEX [decentralized exchange]
Binance Chain
Binance Smart Chain
Binance Launchpad
Binance Liquid Swap
Can You Trade on Binance?
You can trade spot, margin, futures, and P2P on the Binance exchange. If you're looking for high liquidity, a wide range of supported assets, fiat & crypto withdrawals, and security, Binance might be a great place to get started with trading. The next section elaborates on how to trade on Binance.
How To Trade on Binance: A Guide on Trading Binance
For those who want to know how to trade on Binance, we break down the whole process step-by-step.
Opening a Binance Account
The first step towards answering how to trade on Binance is account opening. You need a Binance account to trade on any market the exchange offers. Open the link if you want to create a trading account on Binance.
You can use email, phone, or other platforms to sign-up. Email is the go-to option for most traders to log in.
Regardless of choice, you will have to enter other data during verification. Once you fill out all the data, submit it by entering a confirmation code.
After confirming your registration, you will see a welcome window. Here you will be offered options to make a deposit. We advise checking the security tab to set up the protection of your account:
Address management. All saved withdrawal addresses will be displayed here. You can make notes.
Device management. You can set up access from your PC, smartphone, or tablet.
Google Authentication. A feature that ensures the security of your account. Requires confirmation before withdrawal procedure.
SMS Authentication. The system will require a confirmation of withdrawal by sending a special code to your phone number.
Confirmation by email. Verify email — letters for confirmation of the withdrawal will land at your email address.
How to Trade on Binance Safely — Verification [KYC]
You have to complete the verification form to further your Binance minimum trade withdrawal and participate in various activities. Know your customer [KYC] verification is a two-step procedure. 
The first step: KYC verification requires your passport data, residential address and other personal information. The entered parameters should be confirmed by the scanned documents and your selfies with the document next to your face. 
The second step: KYC verification, requires proof of residence address. You can use a receipt from the store, a utility bill, etc. This will help increase fiat withdrawal limits. 
Learn more about Binance KYC or identity verification, and how it's increasingly important for crypto. 
Understanding Binance Account Rates and Terms 
How to Trade on Binance — Funding Your Binance Account 
Binance minimum trade requires a deposit to get started with trading. You can deposit fiat currencies like USD, EUR, GBP, etc., or use crypto. 
Binance Fiat Deposit [Bank]
One of the Binance advantages is fiat to crypto deposits. Fiat deposits via a bank account take reasonable number of days, around 2 days to arrive but may eventually take up to 4 days. The duration depends on your country, bank, and several other factors.
To make a bank deposit, pick a currency you'd like to deposit and click on Continue
Enter the amount to proceed. Please note that you get BUSD stablecoins in return.
Fill out your bank account details to finalize the deposit. Once complete, you'll get a confirmation email right away, and one more email once your deposit lands at your Binance trading account. 
Binance Crypto Deposit
If you hold any crypto assets, you can deposit crypto to make a crypto-to-crypto exchange later on.
Pick a coin you'd like to deposit and specify the network you're working with. Let's use USDT as a prominent example. The asset has multiple networks available. Say a friend sent you some USDT within the Tron network to save on gas fees.
Once you pick the asset and network, you'll see the deposit address [blurred on the image above]. Copy the address and send crypto directly via your wallet interface.
The interface may vary depending on your wallet. The image above is the Tronlink wallet interface for the USDT/TRX-20 deposit example mentioned earlier. Regardless of the asset, always double check the recipient box [receiving address]. Here's another example — an ETH deposit.
Click on deposit and pick a credit card option for the easiest onboarding. You can buy up to $12,000 amount with no issue. 
Enter the Ethereum amount your need, the platform will automatically calculate the amount of ETH you get based on current market details. You can allow autopay method to setup a recurring plan [buy ETH regularly in an automated way].
Another way to fund Ethereum is a crypto-to-crypto deposit. Head over to crypto deposits and pick Ethereum. You'll see the ETH deposit address to send your ETH from beyond the Binance account. 
You can use any wallet like Metamask to send over your assets. Depending on the network, you may pay some ETH in fees to transfer your assets. Lastly, double-check the deposit address, ensuring nobody, but you get funded. Once you complete the deposit, you'll be able to use Binance for any basic trades.
How to Trade on Binance — Picking a Market to Trade On
Binance offers several types of trading you can access.
Binance Convert Trading. Convert one currency to another. Complete newbies.
Spot Trading. Opening and closing of orders for transactions. The interface is still simple enough to get started with Binance minimum trade.
Margin & Futures Trading. Advanced interface with all available trading tools, including leverage. Not for newbies.
P2P Trading. Communicate with other traders directly to trade crypto
You can also access the OTC market, which is over the counter high volume trading for large holders. 
To start trading, you need to decide on a cryptocurrency pair. There are sections BTC with bitcoin. ALTS with altcoins, USDS Binance with dollar cryptocurrencies, and FIAT for regular currency. After selecting a market and a pair, the system will show quotes, price stacks, and other important data.
On the P2P platform, you also need to specify the cryptocurrency or fiat. Here you also select the payment method and offer. The transaction is made through a guarantor, and therefore the risk of fraud tends to zero.
How to Trade on Binance — Initiating Your First Trade
Let's start off with a Spot trading example. Spot trading is the process of investing and trading various assets (including cryptocurrencies) for profit. Beginning cryptocurrency investors take their first steps with spot trading. For example, buying BTC at the best price followed by holding. Here's a step-by-step walkthrough to buy BTC on Spot.
Click on Trade → Spot
Once you click, the trading window will display BTC/USDT by default. You can display any available pair by entering its name in the upper right-hand corner.
Let's use the BTC/USDT trading pair as an example. You can set limit orders to buy/sell BTC at the specific price or use the current prices.
Buying the market is a go-to option for newbies. Set the overall amount you want to buy/sell and click the button.
You can also set the orders to buy/sell once BTC hits specific levels. This way, you can set the order in advance.
BTC trading is just a tip of what you can do on Binance. You can buy/sell any other assets — let's address another trading example for clarity.
Whether you're a day trader, prefer swing trading, or use automated bots, you might want to pick the most liquid assets. Since BNB has lots of liquidity and has additional perks for anyone using Binance, let's use it as example.
Type BNB into the crypto pair search bar.
Pick any pair you're interested in to continue. The most popular pairs are the ones against USDT and BUSD — you can also trade them margin [with up to x3 leverage]. Learn more about margin trading on Binance. 
Once you pick the pair, check the bottom part of the screen for trades.
The limit trading will open by default. It means that you'll place an order at a specif buy/sell price. Once someone is willing to buy/sell at this price, your order will be executed. Simply put, if you're setting a price different from the current market price, you'll have to wait.
Alternatively, you can pick other trading options & tools. For example, you can buy/sell at market price [click on Market].
Cross [3x] and Isolated [10x] margin trading is an advanced trading tool you may use to potentially increase profits [but also risks]. Learn more about the difference between cross and isolated margin trading on Binance.
How to Trade on Binance Exchange — Binance Withdrawal
Keeping all funds on the exchange is not advisable. If you want to withdraw funds, click on Wallet → Overview → Withdraw. You can withdraw fiat and crypto.
Binance Fiat Withdrawal
Pick a currency to withdraw.
The bank withdrawals take around 2 business days on average, but may take up to 4 business days. You pay a $15 fee for each withdrawal.
Binance Crypto Withdrawal
Pick a crypto asset to withdraw and specify the network.
The withdrawal fee depends on the network and may vary even within one single network. As of writing, the withdrawal fee for TRC network is 0.8 USDT per withdrawal.
Once you settle with the network and amount, click on withdraw to finalize the procedure. Similarly, you can withdraw any other crypto beyond stablecoins. Sometimes, the exchange may limit or freeze withdrawals of some specific assets due to technical reasons.
Advantages of Trading on Binance Exchange
Deep stock and futures markets
Supports e-wallets and credit cards
Advanced trading and analysis tools
Low trading fees and BNB discounts
Legally settled across many countries
A wide range of crypto assets available
P2P and OTC trading for advanced users
Deposits and withdrawals in both crypto/fiat
Intuitive interface and smooth learning curve
Built-in launchpad and Binance NFT marketplace
Passive investment options like staking and mining pools
Using Binance for Basic Trades
You already know how to get started with Binance trading directly on the platform. Let's address an alternative way to trade on Binance via API connection using a third-party interface. We're using the MetaTrader4 [MT4] interface as an example here.
What is Binance MT4?
MT4 is short for MetaTrader4 — a popular trading platform developed by MetaQuotes back in 2005. The platform was originally designed for trading the Forex, but you can also use its features for trading CFDs, Indices, commodities, and crypto. Binance MT4 refers to the MT4 platform connected to your Binance trading account via API. 
Why Binance MT4?
Binance MT4 trading is popular because the backing MT4 platform features a high degree of customization and a wide range of trading tools. I.e., you can automate your trading, making it more efficient. 
Open or close trades on Binance MT4 manually or copy the trades from MT4 expert advisors — both spot and futures. Binance MetaTrader 4 might be a good tool for intermediate and advanced traders, as it features indicators, tools for technical analysis, ready-to-go strategies, and signals. 
Binance MetaTrader 4 features include the following.
Binance MT4 is available on desktop, mobile and web
Binance MT4 has custom trading indicators
Binance MT4 offers built-in trading scripts
Binance MT4 provides users with multiple expert advisors
Binance MT4 features advanced strategy testing
Binance MT4 supports various time frames, markets, and strategies
Trading Binance vs. Binance MT4 
Let's compare trading via Binance directly vs. trading via the Binance MT4 interface to understand which way is a right pick for you.
How You Can Start Trading Binance MT4?
To start using Binance MetaTrader 4, you have to open an MT4 account and download the trading software. It supports all major platforms, including macOS, Windows, and Linux. 
Getting Started With Binance MT4
Once you download Binance MetaTrader 4, you need an application programming interface [API] key to connect the terminal to your trading account. The point is that Binance MetaTrader 4 doesn't have access to your funds directly but connects to the exchange to request trading orders you set.
APIs provide trading connectivity, so side terminals like Binance MetaTrader 4 can connect to the exchange without any risks to your funds. Learn more about Binance APIs [including Binance MetaTrader 4].
Binance MT4 Alternatives
Binance MetaTrader 4 is just one of the tools you can use for advanced trading — many platforms focus on a smooth trading experience. 3Commas is trading automation and portfolio management ecosystem for centralized crypto exchanges, including Binance. If you're looking for a Binance MetaTrader4 alternative, 3Commas automated trading industry leader might be a great fit.
Introducing 3Commas: A Binance MT4 Alternative
3Commas is a cryptocurrency trade management platform offering crypto signals, DCA bots, grid bots, options bots, futures, bots, HODL bots, scalper terminal, and full portfolio management, all from a single, convenient interface. 
Whether trading is your side hustle or you're a dedicated full-time pro, 3Commas might scale your trading experience. It also fits complete beginners, as they can access bot presets, ready-to-go trading strategies, and signals alike. Let's elaborate on signals for newbie traders.
The 3Commas platform has a built-in marketplace where users can access crypto buy and sell signals. Verified users and developers can place their signals on the market so newbies can follow expert traders. Similar to Binance MetaTrader 4, you connect 3Commas via API. However, 3Commas offers much smoother onboarding.
Binance MT4 vs. Binance 3Commas
| | |
| --- | --- |
| | |
| Binance MT4 API connection might be tricky | Binance 3Commas API connectivity is fairly easy |
| Desktop, mobile, and web trading | Easy onboarding & smooth learning curve |
| Built-in trading indicators | Automated portfolio rebalancing |
| Binance MT4 Expert Advisor [EA] feature | Built-in presets and customs bots |
| Supports trading on Forex, CFDs, indices, and crypto | In-house marketplace featuring trading signals |
| Various timeframes and strategies | Flexible pricing plan tiers, a free plan & trial |
| Binance MetaTrader 4 score on TrustPilot is 1.6 stars based on 73 reviews | 3Commas score on TrustPilot is 4.5 stars based on 1,227 reviews |
Trading Binance 3Commas
Unlike Binance MetaTrader 4, 3Commas is a newbie-friendly automated trading platform. Onboarding is fairly easy, as you can enjoy an intuitive user interface, a smooth learning curve, and 24/7 customer support for any questions. On the other hand, many users claim Binance MetaTrader 4
You can start trading on Binance 3Commas for free. Test all the paid features at no extra costs, and keep the subscription plan or pick a completely free plan. 
Binance Trading Fees Structure Reviewed
You pay a % fee for each Binance minimum trade. The default fee is 0.1% per trade, but you can reduce it. Depending on your trading tier and BNB holding, you can significantly reduce trading fees.
If you hold BNB on your account, you can get a 25% discount on fees. The fees will be paid automatically in BNB if you hold any. The more you trade, the less % per trade you pay.
Some selected pairs like BTC and BUSD feature no trading fees. Learn more about Binance trading fee rates.
Binance Trading Final Thoughts
Binance is an excellent option to get started with trading, but the overall trading thoughts may vary across the board. You might want to read several reviews and start using the exchange to shape your own opinion. If you don't like anything about the Binance exchange, you might also want to consider the OKcoin exchange or any other alternative.
FAQ
The rule of thumb is you buy low and sell high. Does cryptocurrency gain value? Sell it and make money on the price difference! More advanced tools allow you to make money in the reverse order — if the crypto drops in price, you can short it for profits. You can also use leverage to increase potential profits, but take risks into account.

You can start with any amount and grow your trading account along the way. You can learn more about Binance trading rules [including the Minimum Trade Amount] on the official page.

You can trade Binance directly or use a side terminal like Binance MT4. You can also connect bots [3Commas] and strategies to automate your crypto trading. Either way, you can trade safely and make profits along the way.

Binance is a free platform for cryptocurrency trading. You can access trading here in no time with no prior background required.

Binance Metatrader 4 or Binance MT4 is a type of trading via the Metatrader 4 terminal on the Binance exchange. It's a piece of software you can use to facilitate your trading experience.

Similarly, you can use the 3Commas trading terminal, which doesn't require any installation — you can access even more features [than Binance MT4] via the browser like Google Chrome or Safari.

Mikhail Goryunov
A proven leader, successful at establishing operational excellence and building high-performance teams with a sharp focus on value creation and customer success.