Become a crypto master
Become a crypto master
Learn everything about crypto,
trading and bots
Learn everything about crypto, trading and bots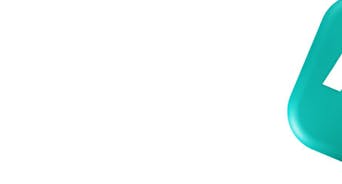 Knowledge DeFi'cit: here we go again
From

DATE PUBLISHED: OCT 9, 2020
DATE UPDATED: JUN 20, 2022
Start Trading on 3Commas Today
Get full access to all 3Commas trading tools with free trial period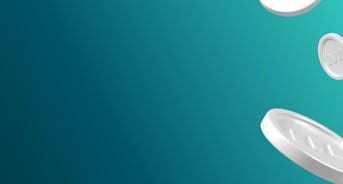 The DeFi hype that started last year seems to be coming to an end, but we still get a lot of questions from our users about what it is and how it works. That's why we decided to take a step by step approach to finding out what DeFi is and answer all the questions in simple terms. For this purpose, we are launching a new series of short educational articles about DeFi – "Knowledge DeFi'cit."
What is DeFi?
Decentralized Finance (DeFi) is an ecosystem of financial products, services, and applications, based on public blockchains, which has all the advantages of decentralization and is available to any Internet user.
DeFi is based on the idea that anyone, regardless of social status or income, can use traditional financial instruments in a decentralized manner without unnecessary intermediaries and without being controlled by banks or governments.
The DeFi ecosystem covers all types of financial services and transactions, including credit, loans, exchanges, and trade, which the user interacts with through peer-to-peer (P2P) and decentralized (DAPPS) applications based on public blockchain smart contracts, which ensure transparency of transactions, the security of assets and autonomy.
Use cases
Here are just a few examples of DeFi application, which we will talk about in detail in future articles "Knowledge DeFi'cit".
Decentralized lending and borrowing eliminate the need for any credit history or bank account. Anyone on the Internet can use their cryptocurrency as collateral to obtain a loan or as a deposit to obtain interest.
Decentralized exchanges allow users to exchange assets without having to pass them on to intermediaries, such as centralized exchanges. Also, in this case, the identification problem is solved.
Decentralized payments allow the direct and secure transfer of valuables from sender to receiver without intermediaries.
Opportunities
Decentralization brings a huge number of additional features that are impossible in classic financial systems:
All principles of interaction between users and business processes are set out in smart contracts, allowing DeFi applications to operate autonomously, be managed by smart contracts, and voting, eliminating the human factor inherent to the centralized management systems.
The source code of DeFi applications is usually open for audit, which allows any user to learn the full functionality of a smart contract. In turn, Blockchain provides increased transparency of the ecosystem, which eliminates trust issues and improves system efficiency.
Availability to most users, low joining threshold.
Decentralization of control and uniform distribution among many market participants and the absence of regulatory risks ensure the safety and security of ownership rights.
The open-source code and the variability of development allow the use of third-party tools and the creation of an infinite number of own tools.
Risks
Of course, the risks, including serious ones, are also present:
Crypto market volatility carries the risk of significant losses with a sharp decline in underlying assets' prices.
The possibility of smart contracts hacks or malicious development carries the risk of losing funds.
Decentralized management carries the risk of blurring responsibility, which is especially important in emergency situations.
Lack of awareness and financial literacy among users, as well as complex and confusing user interfaces, carry the risks of frequent errors and associated losses.
In the following "Knowledge DeFi'cit" articles, we will introduce you to the current situation on the DeFi market and specific successful cases in this direction. Good luck, everyone!
Disclaimer: The contents of this article are not intended to be financial advice and should not be treated as such. 3commas and its authors do not take any responsibility for your profits or losses after you read this article. The article has been presented to provide readers with general information. There is only personal experience described herein. The user must do their own independent research to make informed decisions regarding their crypto investments.

Mikhail Goryunov
A proven leader, successful at establishing operational excellence and building high-performance teams with a sharp focus on value creation and customer success.