Become a crypto master
Become a crypto master
Learn everything about crypto,
trading and bots
Learn everything about crypto, trading and bots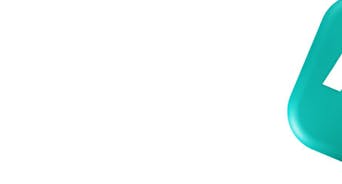 The Rise of the Anon Dev: Crypto Marketing in 2021
From

DATE PUBLISHED: APR 28, 2021
DATE UPDATED: MAR 24, 2023
Start Trading on 3Commas Today
Get full access to all 3Commas trading tools with free trial period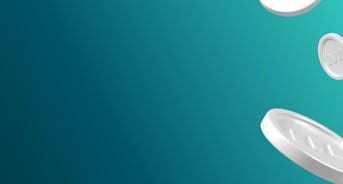 Over the past year, a strange phenomenon resurfaced in the cryptocurrency space. Several top projects, specifically in the DeFi sector, emerged from pseudonymous development teams. Of course, this isn't new; Bitcoin itself was developed by the pseudonymous Satoshi Nakamoto. However, in the years after Bitcoin's development, the cryptocurrency market tended to stray away from teams that weren't verifiable. Flash forward to the DeFi summer of 2020, we've seen a stark contrast in the number of teams with hidden identities popping up and gaining prominence. As a marketer, I've always been fascinated how these anon teams gain vitality with their projects so quickly when they're seemingly starting at such a marketing disadvantage. Let's take a look at a few recent high profile examples of pseudonymous teams and how they brought out their product to market:
Saffron Finance
Saffron Finance ($SFI) recently turned a lot of heads in the crypto world when they announced a funding round from several top blockchain funds, including Dragonfly, Coinbase Ventures, and Multicoin Capital. Many of the investors had never funded an anon team previously, so what made this project stick out?
Most importantly, they created a totally new model in the DeFi space. Saffron pioneered tranched risk in the DeFi space — this is a risk adjustment concept from traditional finance through which Saffron gives liquidity providers the option to choose the level of risk they feel comfortable with. Saffron users can then gain exposure to their customized risk and reward profiles by collateralising their crypto assets on the platform, which deploys liquidity to third-party DeFi lending pools automatically.
Creating products that stand alone is an easy way to gain quick traction. On top of the great products themselves, oftentimes these anon teams can work more quickly and with less red tape than traditional teams bound by corporate structure and regulatory issues of their respective corporate home bases.
Sushi Swap
Sushiswap, a direct clone of the successful Uniswap decentralized exchange, launched on August 28th and hit $150 million in Total Value Locked (TVL) after only a day. Days later, it was listed on one of the most reputable exchanges in the space, Binance. Less than a week later, the TVL of its LP tokens was close to $2 billion dollars.
Unlike Saffron, Sushiswap didn't introduce a revolutionary product. However, Sushiswap did capitalize on offering a more economically incentivizing system than Uniswap at the time. If we've learned anything from the DeFi boom, it's that investors care about finding the most attractive yields and want the ability to play a role in governance. Sushiswap killed two birds with one stone with the introduction of the SUSHI governance token.
However, SushiSwap's main innovation was in its plan to not only indirectly compete with Uniswap by providing additional incentives, but to directly funnel its liquidity through "Vampire Mining." To understand the concept of Vampire Mining, you have to first understand that Uniswap LPs (liquidity providers) get a token to represent their deposits. The way for initial participants in SushiSwap to earn SUSHI, was to deposit Uniswap's LP tokens. These Uniswap LP tokens would then be swapped for the underlying asset so that Uniswap liquidity would become SushiSwap liquidity.
Clever economic incentives can be one of the most powerful marketing draws in DeFi space, when you're only as good as your last APY percentage.
BitClout
Crypto Twitter "celebs" recently discovered they have another profile on a new social network called BitClout, which is a social media app on the blockchain (like Hive, Steem or Cent). It also generates social tokens (like Roll or Rally), which represent actual people; important to note that it does not matter whether the people behind those profiles have ever touched the social network! Those social tokens' supplies are controlled by automated market makers (like Uniswap or Curve), though one governed by a bonding curve that explicitly ratchets up the value as more tokens get minted. So far, over $150 million dollars have been deposited in the system and some very high profile people in the crypto space have verified that they joined.
The core insight behind BitClout is that if you can mix speculation and content together, you can not only get massive traction on a product that creates innovative ways for creators to monetize, but you also get a new business model that's no longer dependent on ads for revenue.

Mikhail Goryunov
A proven leader, successful at establishing operational excellence and building high-performance teams with a sharp focus on value creation and customer success.