Become a crypto master
Become a crypto master
Learn everything about crypto,
trading and bots
Learn everything about crypto, trading and bots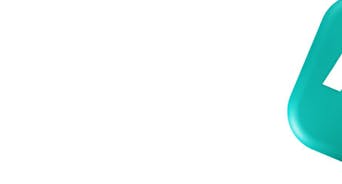 Where to Buy Crypto With Fiat
From

DATE PUBLISHED: JUN 11, 2020
DATE UPDATED: AUG 31, 2022
Start Trading on 3Commas Today
Get full access to all 3Commas trading tools with free trial period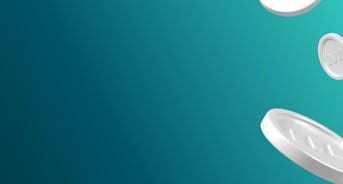 We have repeatedly viewed the growth of interest towards the crypto market from both ordinary citizens and institutional investors. What if you also decided to buy some crypto? Where should you go? Whom should you contact? In this article, we will review popular ways to buy cryptocurrencies with fiat, including the ones we personally use. The materials provided in this article are not endorsements of any particular platform.
Exchanges
A couple of years ago, it wasn't easy to find a centralized exchange providing an opportunity to buy crypto with fiat, except for those that operated in the US market, such as Coinbase. However, as the popularity of the crypto industry grows, more and more reputable exchanges incorporate fiat onramps into their structure.
Binance, for example, partnered with Koinal to add the possibility of purchasing cryptocurrencies with fiat through credit and debit cards in September 2019. Right at the start, one could buy BTC, ETH, LTC, XRP, and BCHABC using Visa and Mastercard for quite a large fee of 2.5%.
Currently, Binance works with Paxful and offers the ability to purchase 18 cryptocurrencies accepting 54 fiat currencies, making the popular exchange one of the most convenient for those who want to start trading right away. KYC is mandatory to take advantage of the service.
P2P Exchanges
P2P (peer to peer) exchanges have been and still remain one of the most popular and deep-rooted ways to buy cryptocurrencies. This type of service involves placing private announcements about the purchase or sale of cryptocurrency, the choice of the appropriate exchange rate, and exchange conditions. The most popular P2P exchange in the world at the moment is Localbitcoins, with an overall weekly trading volume averaging at $40 million. Localbitcoins provides an opportunity to purchase Bitcoin in 240 countries.
There are other popular P2P exchanges such as Bitzlato, which offers to purchase 7 major cryptocurrencies in 28 countries, and Localcryptos, a decentralized analog of Localbitcoins with an extended variety of cryptocurrencies.
It is worth additionally mentioning that in September 2019, the "People's Exchange" Binance also launched convenient P2P exchange functionality on its platform that helped to attract a significant part of the P2P exchange market.
The distinctive characteristics of the P2P exchange market are the increased commission and exchange rate variance from country to country, as well as the risks of the participants' unfair behavior. Therefore, the matter of guarantees is paramount when choosing a platform, just like rating each individual cryptocurrency seller on the platform. Due to the necessity of increasing precautionary measures, most P2P platforms followed the example of the exchanges, and have introduced mandatory KYC.
Multi-Currency Wallets
Due to the growing demand for cryptocurrencies overall and crypto-settlements in particular, many online multi-currency wallets and payment systems started to provide opportunities to exchange cryptocurrencies for fiat. PAYEER and Advcash are worth noting among the popular solutions. Exchange commissions in such services are often overpriced.
Crypto ATMs
Some time ago, offline terminals for selling cryptocurrencies began popping up in different cities around the world. However, this method quickly lost its popularity due to expensive maintenance, high commissions, and excessively long delays associated with receiving cryptocurrencies upon purchase. In addition, the purchase of cryptocurrencies on the streets is fraught with certain physical risks.
Private offline exchanges have been and remain one of the most popular ways of purchasing crypto with fiat. Due to their structure, these businesses benefit from a huge shadow turnover. Such offline services are offered in many large cities around the world for those who need to exchange a particularly large amount, or wish to avoid taxation. Such services offer fairly attractive exchange rates, but this type of acquiring crypto involves very high risks. Needless to say, that due to the huge number of intermediary schemes and scammers actively trapping in this market, you can be left with no money at all. If you decide to use this method, you must be 100% confident in the reliability of the service provider.
Safety First
Whichever method you choose, remember that purchasing cryptocurrency with fiat is often fraught with risks, and scammers who want to possess your funds, are always somewhere there, especially in a poorly regulated cryptocurrency market. Therefore, carefully check the exchange options and transactions for phishing links, ratings, and trustworthiness of sellers and buyers and make your choice in favor of well-known platforms with transparent mechanisms and guarantees.

Mikhail Goryunov
A proven leader, successful at establishing operational excellence and building high-performance teams with a sharp focus on value creation and customer success.