Become a crypto master
Become a crypto master
Learn everything about crypto,
trading and bots
Learn everything about crypto, trading and bots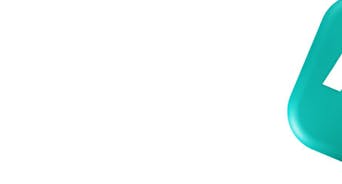 Who is the fastest? The Solana ecosystem is growing rapidly
From

DATE PUBLISHED: NOV 24, 2020
DATE UPDATED: OCT 3, 2023
Numerous crypto media present the headlines about the booming growth and development of blockchain platforms. Most often, we see references to Ethereum-based products, as well as rival Polkadot and Cosmos. Much less frequently, we find materials about other structural blockchains that are increasingly being considered for migration by decentralized projects that are not satisfied with the current speed, scalability, or transaction costs of the most popular networks. At the same time, many of them are able to offer innovative technologies, bring new trends to the market, and, arguably, take over the leadership in the near future. As the folk wisdom says, "Forewarned means forearmed," so we've prepared a review of the Solana ecosystem, which is growing at an incredible pace and already leads in terms of bandwidth among all the existing blockchains.
Start Trading on 3Commas Today
Get full access to all 3Commas trading tools with free trial period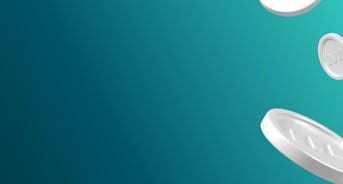 What is Solana?
Solana is a high-speed single-level blockchain, currently supporting a peak throughput of 59,000+ TPS with 400 ms block time.
The Solana blockchain is designed to scale transaction throughput in accordance with Moore's law – doubling the number of GPU cores every ~ 2 years while No sharding is required to achieve this bandwidth.
It's not for nothing that Solana was called the first Web-Scale blockchain network because this ultra-fast, secure, and scalable network is the most productive in the world; it is specifically designed for high-frequency and large-scale applications. To achieve these goals, several optimizations and new technologies were required. As a result, we can see a breakthrough in network capacity, which signals a new stage in the development of blockchain technology.
Why do users choose Solana?
Solana solves one of the major tech objectives: to scale a blockchain for global use and provide the ability to link between ecosystem projects, maintaining a single global state as the network scales. This does not introduce any additional complexity with sharding or second-layer solutions. Solana's blazing mempool-free speed and low fees (1 million transactions costing about $10) scale as the ecosystem grows without having to compromise on censorship resistance or security. This allows developers to focus on their business rather than on their blockchain infrastructure. There is no longer a need to choose between scaling, security, and decentralization. Solana has solved this trilemma for you. The creators of Solana Labs protocol have extensive experience in the world's most successful companies, such as Apple, Qualcomm, Intel, Google, Microsoft, and others. In fact, Solana is a real Web 3.0 at the speed of Web 2.0. The best and most prominent blockchain-related and corporate sector teams choose Solana for long-term cooperation.
–By the way, you can easily evaluate Solana's speed with a special network stress test, offering you to try and Break Solana.
Projects at the base of the Solana ecosystem
Serum
Some time ago, Alameda Research launched the Serum project, the world's first fully decentralized spot, and derivatives exchange. Serum is not like the others, and this is its strength. Its software enables fast DEX trades; it supports cross-chain operations, stablecoins, wrapped BTC, BCH, BSV, LTC, ZEC, ETH and ERC-20 tokens, order books, and the ability to create new financial products.
Unlike most current DeFi products, it is fast and cheap. The architecture is tuned to support node operators with incentives to participate in staking thanks to SRM inflation, trading commissions, and a delegating/directing system called "leaders".
In addition to the above-mentioned Alameda Research, among the main Serum partners are such well-known companies in the crypto industry such as 3Commas, Akg Ventures, Certus One, Genesis Block, and others. Many of them are also Serum validators.
Wormhole 
Wormhole, which connects Solana and Ethereum, is the freshest and brightest example of a trustless bridge. This is just the first of many planned cross-chain bridges on Solana. It converts ETH and ERC-20 standard tokens to SPL standard tokens on Solana blockchain, which will allow existing projects and platforms to reliably move assets between networks while taking advantage of the ultra-fast and secure Web-Scale blockchain. Moving to Solana eliminates network congestion or high transaction fees and still allows you to benefit from the Ethereum network if necessary.
Akash
Akash is the first decentralized cloud computing platform. The Akash platform aims to leverage 85% of computing resources in 8.4 million data centers. Akash allows anyone to buy and sell unused capacity. The platform offers a unique set of offers for customers who currently use the cloud. Akash and Solana plan to provide interoperability, allowing services in each ecosystem to be calculated using Akash Token (AKT) or Solana (SOL). Front-end applications that interact with Solana smart contracts can now run in a decentralized cloud (instead of the current model that relies on centralized cloud providers such as Amazon Web Services (AWS) or Google Cloud Platform (GCP)), making them truly censorship-resistant.
Stardust
Stardust allows game developers to increase their revenues (through NFTs, trading platforms, etc.) and improve players' gaming experience. Developers can connect to the secondary revenue distribution market and the game explorer of the Stardust Platform through the API and blockchain infrastructure. Statistics
Seed funding from Blockchain Capital
Average per month-  50,000 to 70,000 active users
12 Months – More than 750,000 players have participated
Terra
Terra is a thriving payment network, which is supported by a basket of stablecoins pegged to the world's largest currencies. Today, these stablecoins mostly pass through Terra's flagship application – CHAI, which has 1 million active users and more than 3 million dollars of daily transaction volume. Terra is supported by an impressive team and some of the world's best investors.
Anchor
Anchor is a two-way platform for PoS token holders. The system offers savings accounts and lending services. Future developments
New token called Anchor
Distributed within five years / no pre-mining involved
Anchor will allow PoS holders to deposit assets on the platform (Like Compound or MarkerDAO)
Serving as a collateral for stablecoin loans (stablecoins created with Terra)
Audius
Audius is a decentralized music exchange and streaming protocol that simplifies direct transactions between listeners and creators, giving everyone the freedom to distribute, monetize, and stream any audio content. To meet the growing demand, the Audius team has developed and created proof of concept with more than 20 solutions for L1 and L2 scaling. After this research, Audius chose Solana to help scale the network. Over the next year, Audius plans to move the Audius Content Management System (CMS) to Solana.
RAMP DEFI
Backed by world-class investors, RAMP DEFI is a global decentralized financial solution that focuses on unlocking liquid capital from digital assets that are being staked. With RAMP, users with staked assets can continue to receive rewards for their staked assets, maintain the potential for capital growth in their staked portfolio and open up liquid capital to invest in new opportunities at the same time.
Available market for staked assets over $25 billion
Aims to unlock $1 billion in "Total Unlocked Value" (TVU) for users by the end of 2021.
Circle (USDC)
Circle integrated USDC with the Solana blockchain as well. USDC is one of the fastest-growing fully-reserved US dollar stablecoins. It is based on open standards and is managed by the Center consortium, consisting of Coinbase and Circle. To date, over 2.8 billion USDCs have been released, and hundreds of crypto applications rely on USDC for fast and secure payments. USDC plays a critical role in DeFi as one of the most popular collateral types used in decentralized credit platforms, alternative savings accounts, decentralized exchanges, and more. Cooperation between Circle, USDC, and Solana Foundation opens up space for further development of DeFi products.
Tether
USDT is the largest stablecoin by market capitalization and one of the most widely used stablecoins in the DeFi sector. Tether and USDT are critical infrastructure components for any successful blockchain project and are among the most important elements for cross-platform calculations. This strategic initiative is an important step for Solana and will contribute to further network development. Speed and cost are two of the biggest obstacles holding back DeFi today. This new initiative will open up a whole new space for design and use of stablecoins in the DeFi ecosystem.
Arweave
Arweave is a type of storage that provides reliable and continuous data support, enabling users and developers to store data eternally. Arweave is a collective hard drive that allows users and developers to save and store valuable application and history information indefinitely.
Torus
Torus provides one-click login to DApps through user accounts on Google, Facebook, Reddit, Discord, Twitch, or Email without any additional installations. The Torus network is currently supported by a group of validators from Binance, Etherscan, ENS, Tendermint, and other parties. The Torus solution is compatible with all blockchains.
Pocket
Pocket Network was created as an inclusive relaying network for API requests towards most blockchains. The project will be integrated with Solana to enable cryptographic primitives in a new, censorship-resistant Web 3.0 technologies set.
dFuse
dFuse is a company specializing in blockchain APIs that allow streaming status updates in real-time, performing instant searches, and providing assurance that transactions are irreversible with a simple API call. dFuse is implementing its API solution in Solana to allow developers to easily create and maintain efficient applications on top of the protocol.
Fortmatic has created a development kit (SDK) that allows users to access decentralized applications using a phone number or email address without having to install browser extensions. Fortmatic integrates its SDK into Solana to provide easy to use alternatives to Web 3.0 wallets (such as MetaMask) for end-users and developers.
Civic
Civic is a decentralized ecosystem of identity verification that allows you to confirm your identity in a safe and cost-effective way. Civic is working with Solana to integrate a decentralized identity solution. Their joint work aims to provide low-cost and scalable identity management in emerging economies without such infrastructure.
Hummingbot
Hummingbot is an open-source software trading client that allows you to trade the cryptocurrency using high-frequency trading strategies such as market-making and arbitrage. Hummingbot is working with Solana to integrate its Liquidity Mining solution so that maintainers/traders can receive commissions by providing Solana with liquidity on various exchanges.
Concluding thoughts
As of 2023, Solana's ecosystem is experiencing unprecedented growth due to its distinct advantages over Ethereum and its peers. With DeFi projects increasingly gravitating towards platforms that offer speedy and economical transactions, the fascination with cryptocurrencies is expected to intensify. A pivotal factor in this upswing will undoubtedly be the user experience.
Interestingly, in this evolving landscape, Solana refrains from branding itself as an "Ethereum killer." Instead, there's a prevailing belief that both can coexist and synergize to forge transformative outcomes. This collaborative spirit underscores the evolving narrative of integration in our current era.

Mikhail Goryunov
A proven leader, successful at establishing operational excellence and building high-performance teams with a sharp focus on value creation and customer success.