Become a crypto master
Become a crypto master
Learn everything about crypto,
trading and bots
Learn everything about crypto, trading and bots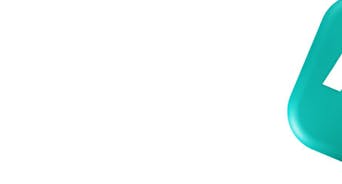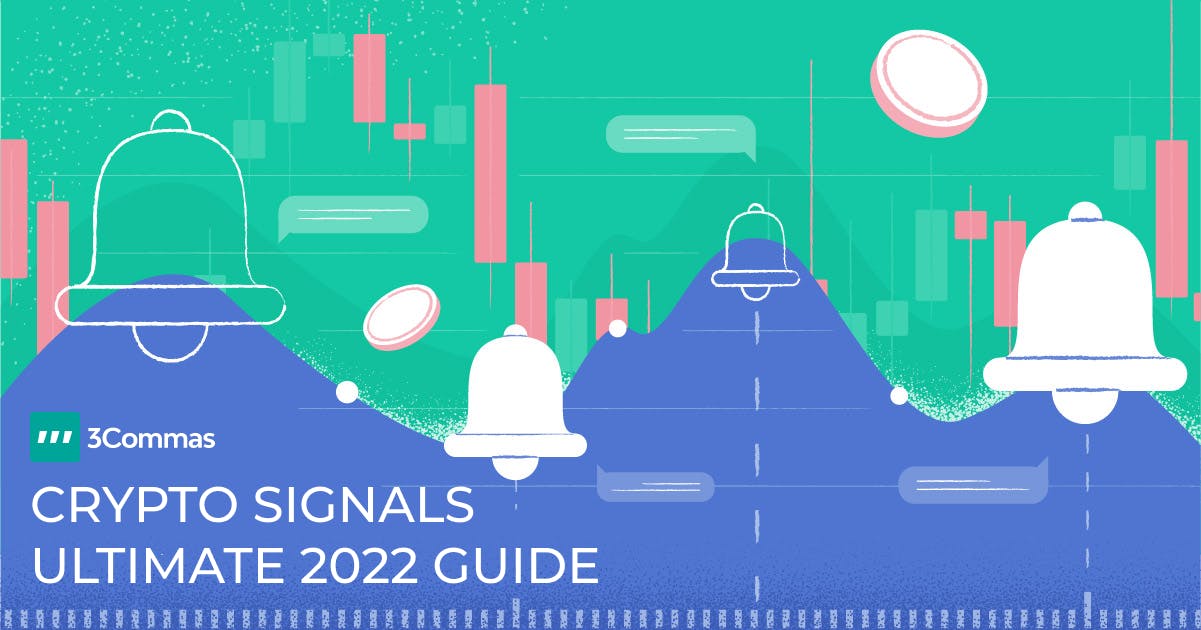 Crypto Signals Ultimate 2022 Guide
From

Knowing how the market works is important when investing in cryptocurrencies. To hone your craft in your cryptocurrency journey, we've laid out the best paid and free cryptocurrency trading signals.
Free access for 3 days
Full-access to our PRO plan, no credit card required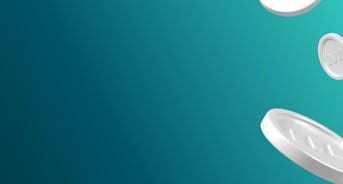 What Are Crypto Signals?
Crypto Trading Signals are tools for analysis and tracking of market conditions. They are used to guide traders to make more informed decisions on whether to buy or sell coins and serve as a basis for deciding the right time and place to make a trade. No signal gives a guarantee, but they can contribute to the financial security of traders through profit and protective stop loss. They can also avoid crypto bankruptcy when making trades and some signals are readily available online and for free. To benefit the most out of the services, however, paid signals can be obtained at a relatively affordable subscription fee. Some signals are managed manually by professionals, while others are automated by trading bots for greater efficiency and timeliness of analysis. 3commas have reviewed and generated some top-rated crypto trading signals which are available on their site.
We compiled and reviewed the Top 3 Best Crypto Trading Signals that can deliver accurate readings, tracking, and analysis to help users generate profitable trades.
Blockchain Sparrows
Signals

OKEx, Kucoin,
Binance, Bittrex,
Poloniex,
Huobi Pro

MTL, WIN,
ELA, CPC,
NPXS, 5+

Signals for the last 3 months

Website and Telegram
support
Top 3 Best Crypto Trading Signal Providers
Below are some of the highest-rated crypto trading signals from our site. Our descriptions and reviews are based on our experiences and collated user feedback for each signal provider. We evaluated them with regard to the average profit they generate per trade, the coverage of exchanges and trading pairs that they support, and the cost of availing their services.
We have also included some signals channels worth mentioning—both paid and available for free. Make smarter and more profitable trades by looking into these crypto trading signals.
1. Hirn Crypto Free
Official Website/Telegram Channel:
Rating of individual indicators

Available trading pairs and exchanges:
HIRN Signals is known for its stellar performance and readings with zero subscription fee. It remains one of the leading signals providers in the list of 3commas crypto signals and has more than 6,000 members in its community. It renders 7-14 Signals per week, with an average profit of about 6.50% per trade.
This channel is managed by experienced and veteran traders that share Crypto Trading Signals. Their signals are fully automated and equipped with the latest and most powerful algorithmic pattern and analysis.
Our Verdict: Best for Binance Spot Trading
Our users hail HIRN as the best free signals channel for Binance Spot Trading. The channel also supports BTC Pair Signals. For setup, you can request technical support from our team or send a message to their Telegram channel. You can also visit our website to learn how to configure bots for HIRN as well as checking out some of our helpful online resources to know more about HIRN and other signals channels.
Cost
You can already get a trading upper-hand with the unpaid version of HIRN. But if you are willing to pay and expand the currency pairs that you can cover, choose the best HIRN subscription plan that suits your needs. HIRN Crypto VIP supports short-term signals, starting at $15/month. HIRN Premium (USDT) and HIRN Premium (BTC) are at $13.5/month. For more information, you can visit their website.
Yield profitable trades

Reliable and safe trades

Free version is already highly functional

Relatively large community

Limited supported exchanges and trading pair

No guarantees
2. CQS Premium
Official Website/Telegram Channel:
Rating of individual indicators

Available trading pairs and exchanges:
First established in March 2018,Crypto Quality Signals has been recording signals with high accuracy and competitive amounts per day, making for a holistically excellent channel for almost every trading strategy.
The team of CQS is composed of expert analysts in the field of technical analysis, Fundamental Analysis, and Market Sentiment Analysis, which enables it to provide exceptionally accurate readings. This pool of experts is also assisted by cutting-edge technologies that boost trading outcomes, generating a 5.04% profit per trade in exchange for a relatively affordable subscription plan.
Our Verdict: Best for Altcoin Trading
Out of our selected signals, CQS covers the greatest number of supported exchanges and trading pairs. This makes it the most outstanding Signals provider for Altcoin Trading. It includes some of the most popular exchanges, such as OKEx, KuCoin, Binance, Bittrex, Poloniex, and Huobi Pro.
If you want to experience the amazing services this channel has to offer, you can reach out to our team for technical support. You can also browse our website to learn how to set up bots for Crypto Quality Signals.
We have many resources which you can learn to trade better from, like this video tutorial:
Cost
You can choose from two subscription schemes offered by CQS that are aligned with your budget and trading goals. Their silver package starts at $10/month, which includes only signals for External bots (Premium signals, API, private Telegram channel, and integrated bots).
If you want extensive support and topnotch features, we recommend their full package at $30/month, which also covers complete Telegram services. You can browse the respective services included in these plans on their website.
Yield profitable trades

Reliable and safe trades

Relatively large community

Covers wider exchanges and trading pairs

Fees are quite expensive

No guarantees
3. Blockchain Sparrows Signals
Blockchain Sparrows Signals

Blockchain Sparrows Signals
Rating of individual indicators

Available trading pairs and exchanges:
Considered a new player in the market, Blockchain Sparrows is already making huge strides after its establishment in 2019. At present, it already has a record 5.30% maximum profit per trade. It supports common exchanges like Binance and OKEx and houses more than 1,500 in its active community.
Operated by clever, veteran traders, Blockchain Sparrows incorporates Artificial Intelligence analysis for informed decision-making and maximization of profits. It primes itself of revolutionizing trading and claims to never send the wrong signals nor give misleading and deceiving advice. This ensures that users will not incur big losses as signals are always thoroughly reviewed and discussed by the team's analysts before publication.
Our Verdict: Best for Intelligent Automated Trading
Through user reviews, we can say that this signal channel is outstanding in terms of accuracy and precision. Its current success is built by its esteemed and experienced experts, with the backup of ingenious, state-of-the-art technologies and artificial intelligence, making it the best for intelligent automated trading.
Don't miss out on the chance to level up your trading strategies and habits by subscribing to this signals provider. You can tap our support team and their Telegram channel. Learn how to set up advantageous bots with Blockchain Sparrows Signals here.
Have a more in-depth understanding of how it works by viewing video tutorials such as this:
Cost
Blockchain Sparrows Signals services start at $7 a month, proving to be a very budget-friendly offer without compromising quality and coverage of services. The profit yields per trade via this signals provider greatly surpasses their meager subscription fee.
Affordable subscription

Yield profitable trades

Reliable and safe trades

Relatively large community

Limited exchanges and trading pairs that are supported

No guarantees
How do Cryptocurrency Signals Work?
Crypto trading signals can serve as a strong basis in deciding when and where to trade coins by providing a comprehensive analysis of existing market conditions. Automated trading paved the way for bots to track patterns and algorithms present in the market to make their analysis. These readings are then sent to your email, smartphone, or other contact preferences indicated in your subscription. Generally, it follows a four-tier process, as shown in the infographic below:
Action: Buy/Sell
The process is commenced by the two fundamental actions: buy or sell cryptocurrencies. To "buy" is to purchase cryptocurrencies, while to "sell" is to offer crypto to the market for other users to buy. 3commas has many articles regarding smarter cryptocurrency trading practices and habits. Be sure to check them out! You can also watch this vlog for starters:
What Coin to Buy/Sell
The action of buying and selling is followed by the element coin. Specifically, which coin is suggested to be bought or sold. Taking into account the various market conditions and analysis, signal providers then suggest which coin should be sold or bought that would yield favorable results and higher profit percentages.
This is applicable to various altcoins, so long as they are supported by the channel that you are subscribed to. CQS premium is among the crypto signals channels that cover a wide array of exchanges and trading pairs with such coins as BTC, ETH, LTC.
There are signal channels such as HIRN that specialize in one exchange. In the pursuit of HIRN, its specialized exchange is Binance. It is highly encouraged to find a channel that specializes in the type of coin and exchange you want to trade in.
Price
After deciding which coin to sell or buy, price must be considered to infer profit or loss expectations. Most signals already provide the price when they suggest which coin to trade. The prices that they give is usually based on the current market price of coins – or slightly lower or higher. After receiving a notification, response must be quick in the highly volatile and unstable market conditions. 
It is worth noting the cryptocurrency exchange you are using as well, as it might affect the prices shown by the crypto signals. Automated bots like arbitraging trading software can address this concern, so make sure to check out some of the bots offered by 3commas.
Take Profit / Stop Loss Orders
In choosing crypto signals, make sure to include profit and stop loss orders. This feature offers an appropriate risk to reward ratio, prevents reckless gambling and paves the way for automated trading. In essence, the profits and stop-loss orders function as your signals, which means users don't have to constantly monitor trades and be guessing where to close the trade. Experts suggest using predetermined stop-loss to avoid incurring large losses during ever-changing crypto prices
Crypto Signals Types
There are two main types of crypto signals: those that are available for free and those that require subscription fees. Sometimes the same signal provider offers an unpaid and paid version, as in the case of HIRN free and HIRN VIP and other paid versions. What exactly are the differences between the two?
Obviously, paid crypto signals over a wider index of services than those that are free. These additional services may include more supported exchanges and trading pairs. Another is the cutting-edge, intelligent, and self-efficient artificial intelligence that tracks algorithms and patterns in the market.
Free versions can only give you the basic overview and sometimes even superficial readings of market conditions. However, there are those that provide precise readings despite being free. At the same time, some signals demand exorbitant fees but offer dismaying services. It is a must to do research of existing users' feedback before subscribing to a signals channel.
Another matter to assess is whether you need a free or paid signals provider. Here are some basic considerations.
You can settle with free signals if you are:
A self-sufficient trader who can confidently make trades independently;
Already highly aware of the impacts of varying market conditions to crypto prices;
Always available to manage and monitor your trading;
Hesitant to engage with automated trading that does not have guarantees;
Doubtful of the performance records of signals.
On the other hand, you can avail crypto signal subscriptions if you are:
A beginner who is a novice when making trades;
Not really aware of how market patterns and conditions affect crypto prices;
Extremely preoccupied and does not have the time to constantly monitor and manage trades;
Well-off and can afford subscription fees;
If you want to avoid high traffic and unexpected bugs in free signals providers.
Free Crypto Signals
Free Crypto Signals are a great solution to jumpstart trade – especially as a beginner. Setbacks however include congested platforms, high traffic and delayed loading times. Most signal providers offer a free and paid version of their channels, but be aware of providers that only offer paid crypto signals channels as they are expensive and often with little reward. 3commas houses some of the best free crypto trading signals that do not compromise their service despite being free. 
Another noteworthy free crypto signal is the unpaid counterpart of CQS. Currently, it accommodates over 5,000 members in its community and is able to support Binance, Bittrex, and Huobi. Its sustainable support from its users reflects its reliability as a signal provider.
Paid Crypto Signals
Paid crypto signals have been widely recognised as scams. While we must be careful, there are still trustworthy paid crypto signals available. Ideally start with free counterparts to ensure adequate service for traders, and not just solicit money through their subscription fees.
Most times, paid crypto signals add more functions and features to the free version. As in the case of CQS, the free version only covers a limited number of altcoins that can be traded. However, trading pairs and supported exchanges increase when users upgrade to the premium and paid versions.
Bitcoin (BTC) Signals
If you focus on BTC trading, then we recommend choosing a BTC-specific signals channel. As one of the most volatile cryptocurrencies in the market, it is important to closely monitor BTC. It is also predicted that BTC can skyrocket from its current price of $41K up to $5M by 2030.
BTC prices can also fluctuate during short-term trading times. Previously, it reached record-high prices in November 2021 when the price hit over $ 48,000 but by December 2021, it dropped by 19%. These quick shifts in BTC trading are what makes it among the riskiest trades to engage in.
Essentially, Bitcoin signals instruct you when it is ideal to buy and sell Bitcoins. HIRN is also among the best providers for Bitcoin signals, so is MYC Signals, which is generally a BTC provider for Binance and BitMex exchanges. Currently, its community is inhabited by 2.7k users and is exponentially growing.
Altcoin Signals
Altcoins are digital assets and tokens referring to anything excluding BTC. It is as important as BTC trading as altcoins can also yield amazing profit, is sometimes less volatile, and ensures greater security to traders. Some recommended altcoins to trade in 2022 are ETH, SOL, EGLD, and ADA, Binance's generated coins.
Moonin Papa's Top 10 MKT Cap Signals is very commendable when it comes to Altcoin Signals. He has more than 21,000 subscribers to his YouTube channel, and is still growing day by day. This popularity is well-deserved, given MP's Top 10 Signals impeccable performance and accurate market analysis and altcoin readings.
It supports popular and highly demanded cryptocurrencies, such as ETH, LTC, BCH, BNB, EOS, XRP, XLM, ADA, TRX, dedicated to exchanges, Binance, Huobi, and Coinbase. On top of that, the "top 10" coins included in this channel are among the least volatile in the market.
Just a disclaimer that Moonin Papa does not disclose financial advice and is not liable for your losses. Like traditional signals, altcoin signals delivered by this provider are simply a basis, reference, or a trigger on whether you will sell or buy altcoins.
Best Telegram Crypto Signals
Telegram became one of the most preferred platforms for Crypto trading because of its easy means to broadcast communications and information regarding all things crypto, attracting a dense and popular user base. Since then, it has become a hub for a lot of promising crypto signals. Ensure to take note of credibility, though, as a couple of swindling crypto signals can jeopardize signals. Some of the most commendable crypto signals are found within Telegram groups with an active community. If you simply see a table that lists unfamiliar names of Telegram signals, best not to trust them.
1. Beincryptocommunity
This provider prioritizes trading signals for all brokers and platforms. The service provides in-depth technical analysis of economic conditions and market trends. Unlike most signal providers, Telegram Signals offer peer advice and counsel on making trades as guided by research and market developments. It renders short, mid, and long-term signals as well as bots and auto trading.
Check them out in Telegram: https://t.me/beincryptocommunity
2. Telegram Signals
This provider prioritizes trading signals for all brokers and platforms. The service provides in-depth technical analysis of economic conditions and market trends. Unlike most signals providers, Telegram Signals offer peer advice and counsel on making trades as guided by research and market developments. It renders short, mid, and long-term signals as well as bots and auto trading.
Check them out in Telegram: https://t.me/tgsignal
3. Pro Crypto Signals
Established in 2018, Pro Crypto Signals boasts over 3,000 signals, provides short, middle, and long-term signals, and a wide range of options for users seeking to make trades and profit. It limits its signals provisions to Binance, Bittrex, and Poloniex, three of the leading exchanges worldwide.
Crypto Signals & 3commas
3Сommas offers highly functioning, personalized trading bots that help users select providers they deem appropriate via the marketplace. The signals are then integrated to the trading bots to trigger actions to either buy or sell cryptocurrencies. Once subscribed to a signals provider, users can devise bot settings suggested on the page of the signals provider. Upon completion, users simply click "deal starts conditions," and the bot will align itself with the signals in choosing whether to buy or sell.
When choosing a signals provider, consider the following:
Exchanges they support: Make sure that the exchange you are trading in is included in the supported exchanges of the Signals provider that you will use, or eventually avail for a subscription.
Trading pairs they provide signals for: Same with the prior one, see if your desired trading pair is covered by the signals channel that you will choose.
Whether they send deal close signals in order to dynamically take profit or stop loss. This ensures that the signals they deliver are able to adapt to the sudden shifts and volatilities in the market. Being able to do so prevents acquiring large losses.
If you're interested in learning more about Crypto Signals, visit the signal provider list page here: https://3commas.io/crypto-signals where all the highest quality, top-rated and reputable signal providers have been vetted. Use the filter search option to efficiently view the signals available that are suitable for your cryptocurrency exchanges, platforms, and altcoins.
FAQ
Different signal providers utilize different instruments and tools to deliver signals. Signals can be based on manual readings and analysis by professional and experienced traders. They can also be based on automated software that tracks market patterns and algorithms to formulate inferences and interpretations. High-quality channels offer a combination of both experts and artificial intelligence.

"Quality" signals are a matter of stop loss and take profit levels, success rate, reviews, as well as your primary trading needs and goals. Whatever type of signals you're looking for, make sure to browse the signals promoted by 3commas on their website. They guarantee you the quality of services these signals provide.

Experts often recommend a 3-3-3 scheme to maximize crypto signals. A good technique is to either utilize a 3% fixed percentage profit or a trailing stop loss arming at 3% as most signals to be found in this site can provide up to 3% profit.

If you find yourself wanting to engage with signals but do not really know when to start, head to the list of crypto signals featured here in 3commas. They have also generated their own signals that can really aid you in maximizing your profits in no time.

Mikhail Goryunov
A proven leader, successful at establishing operational excellence and building high-performance teams with a sharp focus on value creation and customer success.
Free access for 3 days
Free access for 3 days
Full-access to PRO plan, no credit card required
Full-access to PRO plan, no credit card required