Become a crypto master
Become a crypto master
Learn everything about crypto,
trading and bots
Learn everything about crypto, trading and bots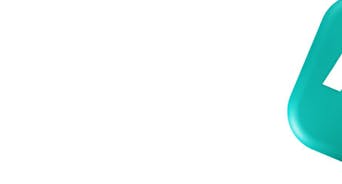 A Guide to PancakeSwap
From

DATE PUBLISHED: SEP 12, 2023
DATE UPDATED: OCT 3, 2023
The last year was a big bang theory for many DeFi projects—especially those related to Decentralized Exchange (DEX). Today we're talking about one of the most prominent DEX projects based on Binance Smart Chain  — PancakeSwap. 
The part of the big DeFi wave connected to another crypto whale exchange called Binance. Sounds like a booming mix, isn't it? We share how to use Pancakeswap, the main features of the platform, how to get started, etc. If you ever wanted to join DeFi, the article is your golden ticket.
Start Trading on 3Commas Today
Get full access to all 3Commas trading tools with free trial period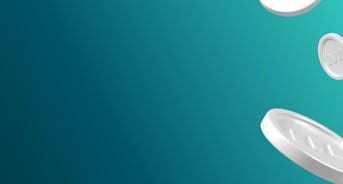 What is PancakeSwap?
PancakeSwap is a decentralized exchange (DEX)  that lets you swap crypto without the middleman. PankaceSwap DEX uses the Binance Smart Chain (BSC) blockchain under the BEP-20 standard. The exchange is an alternative to Ethereum blockchain-based services such as Uniswap.
PancakeSwap sticks to an automated market maker model, with users trading against a liquidity pool. BEP-20 tokens can be traded on the exchange. Users fill the liquidity pools on PancakeSwap. In exchange, users receive liquidity provider tokens  —  LPs. PankaceSwap calls them FLIP. Trades can use FLIP tokens to:
Return the share and repay part of the commission 
Farm CAKE tokens. Traders can use CAKE tokens to get SYROP tokens. The latter has additional functionality as control tokens and as lottery tickets
Generally, users who keep their coins/tokens in the pool get rewarded all the time. Another great feature is that PancakeSwap is part of the growing field of DeFi, which allows crypto-traders to transact with trading tokens without intermediaries taking a significant share of the fees.
How does PancakeSwap work?
Token trading occurs through liquidity pools between pairs. Users can exchange one type of token for another without an intermediary. In contrast, other users who place their tokens in the liquidity pools receive a share of the fees generated by the transactions. However, this is only part of the overall functionality of PancakeSwap. 
The Pancakeswap DEX also allows you to place coins in so-called "syrop pools,"  which provide rewards. For example, you can put a CAKE (your token from PancakeSwap), and earn even more CAKE just by leaving it in the "syrop" pool over time. 
Using an automatic capitalization feature, you can re-stock your rewards at least once an hour. The feature helps users to increase the remunerations continually.
Raffles and NFTs cards are distinctive features of the PankaceSwap exchange. The platform offers gaming features such as betting on whether the price of Binance Coin (BNB) will rise or fall over a limited period. It also has a lottery feature that allows users to buy tickets to win a large sum of CAKE. Lottery participants can win up to 50% of the lottery pool or receive a variety of rewards. NFTs-cards are analogs of collectibles and characters in online games. Traders can keep them or trade for CAKE tokens.
Pancakeswap also offers a wide range of rabbit-themed collectible tokens (NFTs).
There are also initial token farm offerings (IFOs) that allow you to buy new coins from start-up projects.
Why is PancakeSwap so popular?
The Pancake Swap platform works as an automated market maker (AMM). This means that there is no single control center or order book on the service. Crypto traders connect their wallets to the site and contribute assets to liquidity pools. Requests are automatically processed with smart contracts that lock the tokens and coins involved in the exchange.
The platform eliminates the middlemen of centralized exchanges, allowing other users to earn rewards. If you want to lend your tokens to a pool for a while, the rewards can be tremendous, especially with some liquidity pools and betting options. 
PancakeSwap Binance
Even though many DApps like UniSwap use Ethereum-based contracts, PancakeSwap prefers Binance Smart Chain. Is it a trick up to sleeve or a potential bottleneck for the platform?
Binance Smart Chain is snowballing as developers take advantage of its low fees and faster transactions than Ethereum. In June 2021, Binance reported that the platform completed about 4.9 million transactions in a single day, three times the amount Ethereum ever processed in a day. Even though PancakeSwap DEX can't boast an immense daily trading volume, it has other features and great potential to grow in years to come. 
Right now, two 400-pound DEX gorillas called Uniswap and SushiSwap rule the market. However, ERC20 is tightly connected to the price of ETH gas, which constantly grows. If Binance's decentralized application (DApp) platform continues to grow and attract more developers and users  —  and Ethereum's skyrocketing fees and network congestion continue  —  then PancakeSwap may well eventually fight back even harder against competing exchanges.
How Pancake Swap works?
Exchange members can trade tokens using so-called automated pools. The participants, on which liquidity depends, are the so-called suppliers (LPs), who add CAKE to their communities. Contributors get FLIP coins for their efforts, which allows them to count on being rewarded. For example, if a user adds CAKE and Binance Coin to a pool, they get a Cake-BNB FLIP token.
All participants who make SWAPs on the exchange platform pay a 0.2% commission. However, only 0.03% goes to fund the exchange, and 0.17% goes to LP.
If you want to buy and sell tokens, do the following:
Go to Exchange.pancakeswap.finance/swap
Make the Binance SmartChain vault available. It works as an extension for your web browser (Chrome, Safari, etc.)
Specify a suitable pair and enter an amount.
Click on the Swap button, and confirm the transaction.
Click again to confirm the operation.
You can check additional details about the transaction at Bscscan.com
Pancakeswap exchange 
The CAKE token has a capitalization of about $4.5 billion at the time of publication, and the token itself is trading around $20. The token is one of the top 100 largest-capitalized cryptocurrencies globally and ranks 39th in this ranking. Below you can see a graph of CAKE price changes. 
On top of other functions, native CAKE tokens have several uses:
Voting tokens
A means of payment to buy NFTs
An investment asset
How to set up Pancakeswap
To start working with PancakeSwap, you don't have to create account. Connect a cryptocurrency wallet to the exchange, and you're ready to trade.
How to connect a wallet
Click the Connect button in the upper right corner to connect a wallet. Even though you can use any wallet, many traders recommend using Pancake Swap Trust Wallet. 
If you're using a phone, stick to the following procedure to connect to the PancakeSwap App.
Android
Open your Trust Wallet app and click on the DApps button. You can find the button on the bottom of your screen.
Scroll down until you see the Popular tab. Then click on the PancakeSwap button. Another way to find the button is the Exchanges tab. 
Once a new page opens, click on the connect button. The page should comprise of PancakeSwap logo and basic info.
If you see the Connect button, click on it and choose Trust Wallet from the drop-down menu.
IOS
Open PancakeSwap on Mobile Browser
Type the URL https://exchange.pancakeswap.finance 44.0k on your Chrome browser. Note: If you use the Safari browser on your iPad, you need to turn off the Request Desktop Website 9.0k setting. Alternatively, you can always use Google Chrome.
Access WalletConnect
Click on the Connect button to see the list of available wallets. Choose Trust Wallet and launch the app. 
Connect Trust Wallet
At this stage, the WalletConnect will show up on the Trust Wallet app. Click on Connect to complete the connection to the PancakeSwap.
How to buy coins on Pancakeswap
Follow our step-by-step guide to get any tokens available on PancakeSwap:
Download the Trust Wallet and store your 12-words backup sequence in a reliable place (online and offline)
Create a Binance account if you don't have it. Enter your account. 
Check your Binance Coin account. If you don't have coins, buy some. Go to the withdraw page.
Open the Trust Wallet app and click on Smart Chain. Proceed and click on the Receive button to copy the wallet's address.
Go to Binance and paste the address into the recipient's address field. Select Binance Smart Chain and send over your BNB to your crypto wallet.
Wait at least 30 minutes. Binance transactions may take a little while.
Once you've received the coins, check your wallet. You can use Google Chrome or Safari. Type trust://browser_enable to active the DApp browser.
Go to Pancakeswap and click on the Connect button.
Choose any token you prefer. Enter the number of BNB you want to convert, and then click on the Swap button.
Other Pancake Swap Opportunities
In addition to CAKE token farming, Pancake Swap exchange provides even more opportunities.
Staking cake on Pancakeswap
The process of stacking a CAKE token allows you to receive other coins. The tool is presented at Pancakeswap Finance and is called Syrup Pool. The amount of income is constantly changing and adjusting with each increase in the BSC blockchain.
The pools are divided into two groups:
Core. The exchange employees add the pools themselves.
Community. Users launch voting. Once the voting gains traction, the required number of votes activates a new pool.
Once the project is on the list, PancakeSwap prioritizes further growth. For a while, the porject holds the top spot in the selection of tokens.
Farms
You can also use farming to get CAKE tokens. The tool is available at Pancakeswap.finance/farms. To use this opportunity, you have to do the following:
Activate the Binance SmartChain, if you haven't already.
Decide on the optimal farm for all parameters. 
Enter the trading section and click on the Liquidity.
Click on the Add liquidity button.
Specify the instruments that you want to add, for example, CAKE and BNB.
Present them in equal proportions, taking into account the price in USD.
Click on the Supply button and confirm the transaction in your wallet.
If you follow the instructions correctly, there will be liquidity tokens in the account. Now you have to go back to farms, select the appropriate option (from those offered by the system) and add LP coins.
Lottery
There is a special section for gamblers to check their luck. You can have access here. The idea is to buy a lottery ticket for ten tokens and guess four numbers. Users are allowed to buy two or more tickets to increase their chances of winning. The system does not limit users. If you feel like buying a hundred tickets, no one can stop you.
One ticket is four tokens formed randomly. To get the Jackpot, which is 50% of the total prize, you need a match of four symbols in the ticket with the winning combination. But even with the coincidence of two or three digits, you can count on the reward.
The size of the prize depends on the number of matching digits:
four  — half of the entire pot
three  —  20%
two  — 10%
There are situations when two or more participants become winners, including the Jackpot. In this case, the system distributes the money among all the winners. To get the prizes, you have to click on a special key on the link to the drawing.
As you can see, 20% of the pot goes to no one  —  the system burns the funds. If there are no Jackpot winners after the drawing, 60% of the prize goes to the next stage.
Voting
CAKE token holders have the right to vote for various projects to improve the characteristics of the platform. Ordinary users, employees, and anyone else with CAKE tokens can affect the final decision related to the platform.
IFO
The capabilities of CAKE-BNB tokens allow you to buy similar assets from other projects. Such transactions are available at pancakeswap.finance/ifo. The transaction results in the following:
the participant receives new tokens
the project gets BNB
the exchange platform burns the excess.
The steps discussed above require first adding liquidity to the Cake-BNB pool and receiving the tokens from participating in their sale.
Risks
The risk of losing all 100% of your funds is the main drawback of DeFi projects. There are both market risks and non-market risks. 
The exchange is decentralized, and no one is responsible for it  — a non-market risk. If PancakeSwap suddenly goes bankrupt, the chances are you won't get your funds back.
In addition to non-market risks, there are market risks.
Cryptocurrency rates are very volatile  —  cryptos can not only go up, but they can also go down significantly. For example, tokens that you've wrapped in LP-tokens may be worth more compared to when you unwrap them.
So you should clearly understand that PancakeSwap farming is not about making money the way we used to understand it. Instead, it's a kind of risky investment.
Conclusion
PancakeSwap is a promising and feature-rich exchange, considered one of the most promising AMM protocols. In contrast to Ethereum blockchains, placement on BSC is faster and more accessible. The project has far-reaching plans. Including NFT, increase of the protocol levels, adding an option to obtain credit, margin trading, and the appearance of binary options.
To summarize, PancakeSwap has emerged as a prominent player in the world of decentralized finance (DeFi), particularly within the realm of decentralized exchanges (DEX). Over the past year, the DeFi landscape has witnessed significant growth, and PancakeSwap, built on the Binance Smart Chain (BSC), has been at the forefront of this expansion. As we've explored in this guide, PancakeSwap offers a multitude of features and opportunities that make it an enticing platform for crypto enthusiasts and traders.
PancakeSwap's core function as a decentralized exchange, allowing users to swap cryptocurrencies without intermediaries, provides a much-needed alternative to Ethereum-based services like Uniswap. By utilizing the automated market maker (AMM) model, PancakeSwap enables users to trade against liquidity pools, earning rewards in the form of FLIP tokens for their participation. These tokens can be used for various purposes, from reducing fees to farming CAKE tokens and even participating in lotteries and NFT collectibles.
One of the standout features of PancakeSwap is its choice of the Binance Smart Chain, which has gained momentum due to its low fees and fast transaction speeds. While Uniswap and SushiSwap dominate the market on Ethereum, the rising gas fees have raised questions about the sustainability of the Ethereum-based DeFi ecosystem. PancakeSwap, operating on BSC, offers an alternative that has the potential to compete fiercely in the years to come.
Furthermore, PancakeSwap's ecosystem is not limited to just token swaps. Users can also participate in token farming, staking, and lotteries, among other opportunities. Staking CAKE tokens in the Syrup Pools allows for the accumulation of various assets, and farming offers another avenue for acquiring CAKE tokens through liquidity provision. The platform's lottery feature adds an element of excitement and unpredictability to the DeFi experience, making it a unique offering.
PancakeSwap also embraces community engagement through voting and initial token farm offerings (IFOs). CAKE token holders have a say in the platform's development, giving them a sense of ownership and control. Additionally, IFOs provide a means to acquire new tokens from emerging projects, adding diversity to the PancakeSwap ecosystem.
However, it's essential to acknowledge the risks associated with DeFi platforms like PancakeSwap. The decentralized nature means that users bear the responsibility for their assets, and there is a risk of losing funds, whether due to market volatility or non-market factors. Therefore, users should approach DeFi investments with caution and conduct thorough research.
In summary, PancakeSwap stands as a promising and feature-rich DeFi exchange with a bright future ahead. Its choice of the Binance Smart Chain, coupled with a wide range of offerings, positions it as a formidable competitor in the DeFi space. With ongoing developments such as NFT integration, protocol enhancements, credit options, margin trading, and binary options, PancakeSwap's potential for growth and innovation remains high.
For those looking to venture into the world of decentralized finance or explore new opportunities within the DeFi landscape, PancakeSwap offers a golden ticket to a diverse and dynamic ecosystem. As the DeFi space continues to evolve, PancakeSwap is undoubtedly a project worth keeping an eye on, with the potential to disrupt and reshape the decentralized exchange landscape.

Mikhail Goryunov
A proven leader, successful at establishing operational excellence and building high-performance teams with a sharp focus on value creation and customer success.