Become a crypto master
Become a crypto master
Learn everything about crypto,
trading and bots
Learn everything about crypto, trading and bots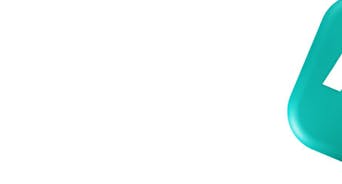 An Introduction to Binance Bridge
From

DATE PUBLISHED: MAR 15, 2022
Start Trading on 3Commas Today
Get full access to all 3Commas trading tools with free trial period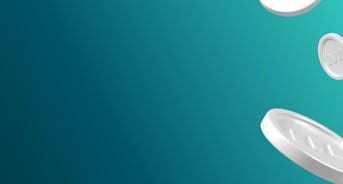 Ever tried to transfer some crypto from one blockchain to another? If you tried to transfer crypto-assets from one blockchain to another directly, you would face a big technical hurdle because interoperability lack is one of the biggest crypto problems. Binance Bridge solution improves interoperability between different blockchains by allowing users to transfer assets across blockchains.
The main purpose of this article is to provide a detailed guide on how to use Binance Bridge and outline the main information about the bridging service functionality.
What is Binance Bridge?
Binance Bridge is one of the most prominent blockchain bridges. The main task of the blockchain bridge is to provide a connection between blockchain ecosystems. Why? So users can transfer tokens to different standards. The most prominent standard is ERC-20; however, there are so much more. 
One of the most significant problems of most blockchain systems is their lack of compatibility with each other. As soon as developers launch a new blockchain application, they're prisoners of that same platform. Without the ability to take advantage of other blockchains, they have nothing but limited functionality. Binance Bridge solves compatibility problems by providing access to Binance Smart Chain (BSC). 
What is Binance Smart Chain?
BSC is an Ethereum-compatible blockchain, it offers the same smart contract capacity, but commissions on the BSC network are much cheaper. In addition, Binance Chain (BNB) users can switch from the BNB chain to BSC via the BEP-20 standard and bridge between two of Binance's own blockchains. and Binance Wallet cross swaps from BNB to BSC.
On top of that, users can utilize Binance Bridge to process cross-chain transactions, and Binance Wallet cross swaps from BNB to BSC.
If thіѕ іnfоrmаtіоn lеаvеѕ уоur brаіn іn tоtаl shambles you can also read our plain English guide related to Binance Smart Chain and the way it works in detail. 
How Binance Bridge Works?
To understand the working principle behind Binance Bridge, you should know what a wrapped token is. Basically, it's called a wrapped token because the original asset is put in a shell, a kind of digital vault that allows you to create a wrapped version in another blockchain. What's the point?
Well, different blockchains offer different functionality. And they can't interact with each other. The Bitcoin blockchain doesn't know what's going on in the Ethereum blockchain. However, with wrapped tokens, there can be bridges between different blockchains.
By unlocking the data exchange between different blockchains that previously had no interoperability, Binance Bridge allows converting a number of crypto, including BTC, ETH, USDT, and many more, into wrapped bridge coins. Pegged token is another way to call wrapped bridge crypto. Wrapped tokens are compatible with Binance Smart Chain DApps. 
Binance Bridge Across Blockchains
Binance Bridge system supports transfers of Ethereum Request for Comments (ERC-20) – one of the main standards on Ethereum, and TRC-20, which is a similar standard of the TRON ecosystem. Users can transform TRC-20 and ERC-20 standard tokens to BEP-2 or BEP-20, which are the main token standards on Binance Chain and Binance Smart Chain respectively. BNB coin is the umbrella currency for both chains.
Binance Bridge is a fast solution, it only takes a couple of minutes to wrap and send a token. However, that's not a rule of thumb. Some blockchains are huge and slow, while others operate faster. On top of that, you should also take confirmation time into account. 
Binance Bridge doesn't charge any additional fees for wrapping tokens  — users only pay transaction fees. Even though you don't need to set up a Binance account to get access to the bridging service of the platform, it opens up a range of BEP-20 and BEP-2 assets that can be used for deposits and withdrawals.
If you're interested in a detailed explanation, including technical features, you can check out Binance Bridge's official doc page.
Peg features
Binance Blockchain service allows converting a number of crypto assets into wrapped coins of BC and BSC. This process is also called Pegging  — in or out. Wrapping tokens is pegging in, while peg out is the opposite process of converting wrapped tokens into native blockchains.
Before pegging tokens, you have to register Binance Bridge MetaMask or Binance Chain wallet. To receive a personal address for depositing, send a request that specifies the native chain you need to convert from and the amount of the coins. Note that the generated address is active within a specific time frame. Depositing tokens during this period will make them accrue to your BC/BSC address. Binance Bridge locks tokens after transactions.
Step-by-step guide on using Binance Bridge
Let's take a look at how you can set up a Binance Chain Wallet, which is required for using the bridging services of the platform. Here is an instruction:
Open up the Binance Chain official website and click on the BC Wallet in the "Wallet" tab to install a browser extension.
Whatever browser you use, the wallet's icon will appear at the top right corner of the screen. Open it and enter a unique 8-character password twice to create a wallet.
The service will provide a randomly generated seed phrase that consists of 12 words. You will be able to use it to recover access to the wallet in case of password loss.
After completing the steps above, you can proceed to converting your assets via Binance Bridge. The process is quite straightforward, but might be somewhat confusing for newcomers. Let's suppose you need to make a transaction of Bitcoin between Ethereum and BSC, in this case, the steps are the following:
Visit the official website of Binance Chain and allocate the Binance Bridge tab.
2. Choose one of the available options.
Option 1 is using Binance.com. You'll need to deposit some tokens and withdraw these tokens to the destinantion blockchain. 
You can also go for the second option, which is side, cross-chain solution
In this article we choose the first option, namely, Binance.com deposit & withdrawal
3. To transfer your coins, enter your Binance account and check the  wallet section. Then click on the deposit button.
You can deposit some funds in two ways
Opt fo crypto deposit if you already have funded crypto wallet. Otherwise, click on fiat deposit and prepare your credit/debit card.
4. Once you've deposited funds, check your Binance account and click on the withdrawal button (next to the deposit button)
5. Say, you bought some USDT stablecoins and want to transfer them to the ETH blockchain wallet. To do so, copy-paste the destenation wallet's address and choose the network. Most of the times, the network is chosen automatically, but you should check it twice, just in case. 
At the moment, Binance supports the following networks for USDT
6. Enter the amount you want to transfer and click on the yellow Withdrawal button.
The processing time depends on the confirmation of the network block node. If you use Binance Bridge services for the first time, start with transferring a share of the whole sum to make sure you use the right wallet addresses.
 Why Binance Bridge?
Unlocking the possibility to exchange assets between different blockchain networks, Binance Bridge solves the issue of lacking interoperability in the current crypto domain. Using its service users can diversify their portfolios and operate with a wider range of tokens. 
It combines Ethereum, Binance Chain, and Binance Smart Chain in a single network, which is why the selection of available coins expands significantly. Even though Binance Bridge doesn't directly support Polygon, users can leverage xPollinate to transfer their Polygon assets. The fact that wallets receive broader exposure means that the sectors operate with more stability. 
A simple framework that stimulates the blockchain of the Ethereum network provides great results to the users. Entrepreneurs and crypto enthusiasts can use it to capitalize on new opportunities and boost their return on investment. Binance Bridge network also allows shaping the mechanisms of the users' wallets. Such a diverse and functional ecosystem that combines different crypto protocols in one network is definitely beneficial for the majority.
Benefits of Binance Bridge for Enterprises 
Binance Smart Chain on its own has obtained a high level of recognition in the crypto sector; as a home of the BNB currency that has optimization for fast trading, it also provides an environment for developing DApps of high performance. A revolutionary technology unlocked the interoperability of the different blockchains to some extent and the cross-chain liquidity will only increase with introduction of new solutions. 
The main reason why Binance Bridge is such a revolutionary project is that it unlocked the interoperability between ERC-20 and BEP-2/BEP-20 tokens, which helps many businesses to make transfers way more efficient.
Here are the main benefits of the network for small enterprises:
Even though the Binance account itself offers great functionality to its users, the availability of a wider range of tokens with Binance Bridge opens up even more opportunities
It reduces the costs of money transfer operations, specifically withdrawals, by eliminating the need for any mediators. Enterprises get the possibility to sort multiple types of coins and secure profits from them
Using the conversion services of the network enterprises also get the benefits of smart contracts and compatible decentralized wallets
A straightforward process of conversion between different blockchains is a must when it comes to large capitals. On the other hand, medium cap and small Enterprises can rationalize the process.
Even though Binance Bridge has some drawbacks (for instance, Bridge US is not available) the network solves many problems for small companies and private investors/traders.
Final thoughts
Imagine a typical Ethereum DApp developer. The chances are users don't feel enthusiastic about slow transaction speed and sky-high gas fees, especially during peak hours. Binance Bridge solves the problem by connecting Ethereum blockchain's power to BSC blockchain's speed. Eventually, providing users with faster transactions and low fees featured by BSC, along with the benefits of Ethereum. 
The developers continue using ERC-20 tokens, share experience, advice, and information with the community of Ethereum developers and users. The blockchains benefit from such "transition." Ethereum gets a reduction in traffic and a temporary solution to the scalability problem, while Binance gets access to a community of qualified specialists and advertising.

Mikhail Goryunov
A proven leader, successful at establishing operational excellence and building high-performance teams with a sharp focus on value creation and customer success.