Become a crypto master
Become a crypto master
Learn everything about crypto,
trading and bots
Learn everything about crypto, trading and bots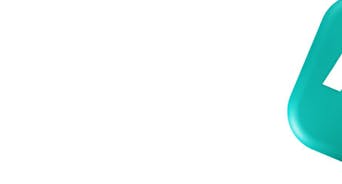 Avalanche 101
From

DATE PUBLISHED: OCT 29, 2021
DATE UPDATED: JUN 20, 2022
The success and development of the decentralized space and the growth of the cryptocurrency market have led to the development of DeFi markets on blockchain networks other than Ethereum. The number of decentralized financial platforms and protocols in each such alternative network is growing, providing a wide range of opportunities for earning and effective capital management. As the number of networks grows, it becomes difficult to understand and navigate them, and with little experience in the crypto space, it can take users quite a long time to find and analyze the necessary tools and solutions for optimal usage.
Free access for 3 days
Full-access to our PRO plan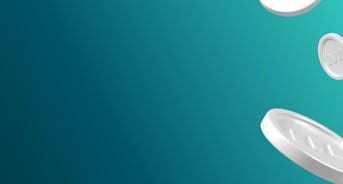 In today's article, we will give an overview of the Avalanche network, have a look at protocols and solutions that provide various tools to invest and manage finance, and consider the perspectives of this ecosystem and functioning solutions.
Avalanche in a nutshell
Avalanche is a decentralized blockchain network for creating new applications in DeFi and other areas. The protocol is based on a Proof of Stake (PoS) algorithm and on three subnetworks that are connected by a Primary Network:
X-Chain — used for asset management
C-Chain — designed to interact with smart contracts
P-Chain — designed for the interaction of network validators
The AVAX internal token is a management token and is used for interaction within the network and to pay transaction fees. Avalanche, like other blockchains, is designed to solve such problems as transaction processing speed, scalability, and network congestion. It is worth noting that Avalanche implements the entire functionality of the Ethereum network using the so-called Athereum, which is a fork of the original blockchain that functions through Avalanche's consensus — Snowman. By now, Avalanche has already created many dApps related to NFT, gaming, trading, and DeFi instruments.
Where to start?
To use any ecosystem effectively, you need to navigate the blockchain and use analytics and data tracking tools. With Avalanche Explorer you can get information about the network's transactions, addresses, validators, nodes, and the state of the blockchain.
The Avascan blockchain explorer, developed with the Avalanche-X development community, is also a useful resource. Here you can find various statistics, graphs, charts, and information about each Avalanche blockchain. The service also provides a section where you can find information about all the assets in the network. You can use the VScout resource to research subnetworks, utilize a staking yield calculator and get information about the state of the blockchains.
Wallets
You can use the Metamask wallet to store and use AVAX tokens. It is worth noting that in this case, the user will only have access to the capabilities of the C-Chain blockchain. To add an Avalanche network, you must select "Custom RPC" in the list of networks and enter the following data:
Network Name: Avalanche Network
New RPC URL: https://api.avax.network/ext/bc/C/rpc
ChainID: 43114
Symbol: AVAX
Explorer: https://cchain.explorer.avax.network/
The Avax Wallet can also be used to interact with the blockchain and has options to use the other two blockchains. Users can use AVAX and ARC20 tokens, transfer them between Avalanche chains, and participate in staking or delegate their tokens to keep the network running and generate additional revenue. The wallet also allows you to store ERC-721 standard NFT tokens and build your own collections and assets.
Bridges
Bridges are an integral part of expanding the ecosystem's interaction with other blockchains. Using bridges, tokens can be used outside the network, thereby increasing its usability, popularity, and efficiency. An official bridge can be used to transfer ERC-20 and ERC-721 tokens between the Ethereum and Avalanche networks, which provides impressive asset transfer capabilities.
Third-party solutions and protocols can be used to gain access to other networks. Bridges between Avalanche and a number of blockchains are conducted on the AnySwap platform, which supports Ethereum and BSC networks. To find alternative paths from Avalanche to other networks, you can use the bridge aggregator from DeCommas, providing convenient search and efficient filtering mechanisms.
Protocols and tools
The Avalanche network uses the Pangolin DEX to exchange tokens. This exchange can boast over $8 billion in trading volume, and its total provided liquidity exceeds $250 million.
The Blizzard platform is a yield aggregator based on Avalanche, which recently raised funds and launched on the Lightning launchpad. Users provide liquidity and place tokens in various types of Blizzard vaults, after which the aggregator increases their value by reinvesting the funds. At the time of writing, the platform has over $6.5 million in deposited funds.
Penguin Finance is a yield aggregator that offers high-yield farming, a staking protocol, an IDO platform, and an NFT app. Users can take advantage of earning and investing opportunities on the platform by acquiring the native PEFI token.
The Snowball Finance protocol, launched on the Avalanche network, allows for optimized returns and yields from the decentralized Pangolin exchange. Staking, farming, and an NFT marketplace are all available on the platform.The Avalanche network launched the browser-based NFT game Avaxstars, where users can earn AVXT tokens for in-game activity and use of digital avatars, which are ERC-721 tokens. In October 2021, the Tamagotchi game Furukuru was also released, where users can earn FUKU tokens and use them in the gameplay. In the near future, the developers plan to add asset-staking and create their own marketplace.
Prospects
According to DefiLama, the Avalanche network has a total of about $8.6 billion in locked assets, making it the fifth-largest network in terms of total value locked (TVL) among blockchain ecosystems. It's worth noting that the network's meteoric rise in popularity came in the third quarter of 2021, with the AVAX token rising 450% to the $66 mark. The token's growth was driven by news of a $230 million funding led by Polychain Capital and Three Arrows Capital to push the boundaries of the ecosystem.
Also, the third quarter could see a rise in the popularity of lending protocols, accounting for over 50% of Avalanche's TVL.
Like other alternative blockchains, Avalanche will continue to expand, attracting more and more capital into its ecosystem. Avalanche can not boast as many protocols and solutions as other networks like Solana or BSC just yet, but as the entire cryptocurrency market grows, cash flows will be distributed across alternative blockchains, encouraging developers and users alike to create and use decentralized protocols on the Avalanche blockchain.

Mikhail Goryunov
A proven leader, successful at establishing operational excellence and building high-performance teams with a sharp focus on value creation and customer success.