Become a crypto master
Become a crypto master
Learn everything about crypto,
trading and bots
Learn everything about crypto, trading and bots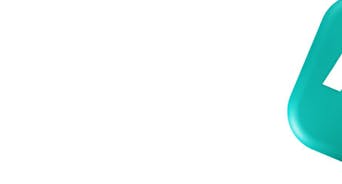 Trade automation with Trading View in 3Commas
From

DATE PUBLISHED: NOV 28, 2019
DATE UPDATED: JUN 20, 2022
Start Trading on 3Commas Today
Get full access to all 3Commas trading tools with free trial period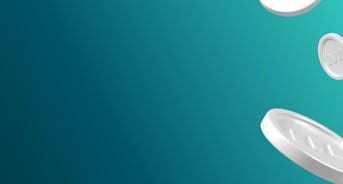 Many traders select their own Technical Analysis indicators and strategies using TradingView. Of course, trade execution requires you to connect your exchange with 3Commas. However, TradingView only works with Poloniex, so the question is how to leverage TradingView's indicators on other exchanges?
3Commas provides a solution with the auto trading Bots where you can create your custom strategies.
Example
In this example, we will use a simple yet effective strategy that relies on Crossing Moving Averages. This is a template that can be applied to any given set of Technical Indicators you may choose to include with your strategy.
In this case, we are showing the 30-minute timeframe chart for ETH \ USDT and two exponential moving averages (EMA) with a period of 9 and 21, respectively. When the fast-moving EMA (9) crosses the slow-moving EMA (21) in an upward direction (bottom to top), Technical Analysis typically indicates a Buy signal  – When the cross happens in the downward direction (top to bottom), a Sell signal is generated.
Configuring the 3Commas Bot
In the My Bots menu, select Create a Bot.
After selecting the currency in which you wish to take profit (Base or Quote) ND order size, select Market Order. This is important if you wish to execute all signals given. All other settings are left as is in the above screenshot.
Next, we need to the Trade Start Conditions. The Take Profit condition would not work in this scenario since the Sell order is also triggered by a Signal rather than pre-set target. To prevent a Take Profit order to occur prior to a Sell signal being given, we set an unrealistic target, that is unlikely to be hit, of up to 50% (50% is the maximum value allowed)
The next screen – Stop Loss is left Off
Safety Orders are not needed so we set the value to Zero
For the last screen, Additional Settings, we use the default values for this particular strategy.
We click Create a Bot and scroll through the list of settings, as in the attached screenshot.
We leave this window open and proceed to set the TradingView alerts so 3Commas receives the signals required to execute the chosen strategy
Setting TradingView Alerts.
There are two alerts: a buy signal and a sell signal, so a paid TradingView account is required.
1. Click the right button on the chart and "Add Alert".
2. Generally, for all notifications in the "Actions" item, select send an email via sms and type the following address  – [email protected].
3. Also for all notifications, select the repeat frequency once a minute (screenshot)
Buy signal
Next, we switch to the 3commas bot settings list window and copy the message code for the signal to start the transaction.
We insert this code in the TradingView notification window right here.
Click – Create an Alert when a buy signal is ready. A sell signal is generated in the same manner
Alert settings – Alert to cross downwards, from top to bottom.
And to take the message code from the settings list of 3commas bot,  this one.
Done! The bot is launched and your strategy will start working immediately after receiving the first notification.
Following this template, you can automate any custom or built-in strategy and leverage any number of TradingView indicators and signals with 3Commas
Good luck trading!

Mikhail Goryunov
A proven leader, successful at establishing operational excellence and building high-performance teams with a sharp focus on value creation and customer success.