Become a crypto master
Become a crypto master
Learn everything about crypto,
trading and bots
Learn everything about crypto, trading and bots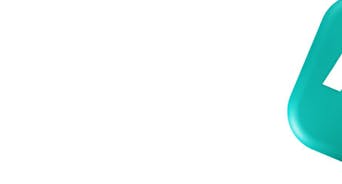 Blockchain and healthcare. Transforming medicine through innovations
From

DATE PUBLISHED: JUL 30, 2020
DATE UPDATED: JUN 20, 2022
Start Trading on 3Commas Today
Get full access to all 3Commas trading tools with free trial period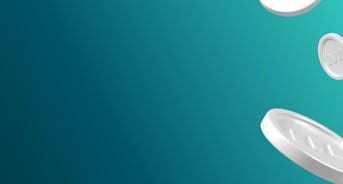 As you could have read in one of our previous articles, incredibly flexible blockchain technology has many more use cases than just financial transactions and is now becoming a trend across all commercial industries and beyond. It's no secret that the healthcare sector is facing unprecedented challenges, including the global COVID-19 pandemic. We want to devote this article to detail the use of blockchain in this particular industry as the problems of medicine, unlike many others, concern almost every person throughout the world.
The potential of blockchain in healthcare
For the most part, the health sector is a problem-oriented area that requires large amounts of data and highly skilled staff. The ability to access, edit, and trust the data generated by its activities is critical to the operation of the sector as a whole. Operations in the health sector can be categorized into sorting, health problem solving, clinical decision making, implementation, and evaluation of knowledge-based health care. In this case, achieving the desired health outcomes depends on the involvement of an interdisciplinary team of medical personnel who apply the most appropriate knowledge, technology, and skills to the patients.
Both public and private healthcare organizations remain under intense pressure. As more and more new technologies enter the market, it becomes increasingly difficult to integrate them in order to reduce costs while improving the quality of services provided to patients. In addition, there are extensive legal regulations, data security issues, transaction management, and the like.
Blockchain technology in healthcare remains the most promising (but radical) way to transform the industry digitally and is helping organizations finally overcome inefficiencies and excessive costs of their operations. Of course, the potential health benefits of blockchain aren't just about economics. Recent polls highlight four main areas in which this technology should help the industry:
Data confidentiality – blockchain is based on cryptography and provides an option to use multi-signatures. Together, they make it nearly impossible to steal or modify confidential information without the owner's consent.
Redundancy reduction – one blockchain solution can be used for all local healthcare organizations: patients, hospitals, insurance companies, and other institutions. Utilizing a single medium to store data and moving towards simpler interfaces will lead to significant increases in employee productivity.
Innovation – the application of blockchain in medicine is much easier to expand and develop, and innovation is designed to drive further improvement. Huge steps forward are expected to happen in the areas of preventive care and community health models.
Risk mitigation – with smart contracts and other benefits that the "medical blockchain" provides, healthcare facilities can significantly reduce the risks associated with transaction processing, while avoiding compliance violations and other processes involving two or more parties.
Due to some of its key attributes, such as decentralization, data distribution, and integrity, as well as a lack in necessity in trusting a third party, blockchain technology has many attractive properties that can be used to improve and obtain a higher level of interaction, transfer of information, access control, data integrity and origin among stakeholders. Last year, 53% of 1,386 senior executives surveyed by Deloitte stated that blockchain technology is becoming so critical to their organizations that it is among their top 5 priorities. This percentage is expected to increase for healthcare organizations. Therefore, in 2020 – 2021, we expect even more news about upcoming projects, partnerships, and innovations related to the use of blockchain in healthcare.
Blockchain in healthcare today
Before moving on to projections and expectations, it is essential to take an overview of blockchain in healthcare and understand the current state of the industry. Blockchain is no longer just an innovative opportunity to consider or a technology to adapt. It is already being used in medical organizations around the world. Solve.Care is one of the most prominent examples in the field. Their technology is already positively affecting the lives of patients and healthcare professionals. Arizona Care Network's blockchain patient-centered approach puts data in the hands of customers, enabling them to get the care they need and deserve. Another great thing that has happened to medical blockchain companies in recent times, according to Robert Miller (ConsenSys Health), is that we are finally seeing different companies (and often competitors) working together to solve common problems.
The industry's focus is on using patient data without compromising its privacy. New technologies such as federated learning, fully homomorphic encryption, and zero-knowledge proofs have been used to bring new features to existing blockchain technology. Medical companies will definitely continue to accelerate this momentum around data privacy in the second half of 2020. In 2019, about a dozen new business networks took advantage of the blockchain: Mediledger, MELLODDY, Remedichain, DSCSA, Health Utility Network, Trust Your Supplier, AI4VBH Center, Coalesce Health Alliance, Clinical Supply Chain Working Group and others. The following new products have also been released: Solve.Care, SimplyVital, MediBloc, Decent, Ecrypgen, Molecule, Nebula Genomics, and Owkin. Upon closer inspection, the transition from large-scale projects to full-fledged commercial deployments that help industries thrive becomes visible.
While some projects receive more attention than others this year, there are general trends that should drive the industry. Due to the upcoming regulatory changes, political news, and a focus on well-known companies, we have highlighted the top 3 trends for blockchain development in healthcare in 2020:
Digitalization of the drug supply chain – Counterfeit drugs are one of the most devastating health problems. The World Health Organization suspects that over 10% of all drugs in the world are counterfeit. With the help of blockchain, healthcare organizations will be able to track the health and geolocation of drugs across supply chains. If an item has been tampered with, carelessly handled, or simply affected due to adverse environmental conditions, manufacturers should be able to quickly recall it or take some other appropriate action. MediLedger is one of the most promising startups in the field, especially as it has partnerships with AmerisourceBergen, Pfizer, McKesson, and Genentech.
Emerging Markets Growth – Many healthcare companies initially focused on the US market, but we are expected to see further technology growth in other countries over the next two years. Xi Jinping expects blockchain to play a significant role in the development of the digital economy in China, and related intentions are included in their current five-year plan. Estonia was the first to implement blockchain for healthcare across the country and will undoubtedly continue improving the technology this year. The UAE plans to create a blockchain-based government as early as 2021. Such news may change the entire industry. For example, talent migration may cause a shortage of experts in some regions of the world (although globalization should minimize this effect), and investors may shift their focus from financing innovation to scaling and marketing existing solutions to conquer new markets.
Improvements in Clinical Trials – Clinical trials are accompanied by many complex challenges: data management, bookkeeping, reporting, and more. Blockchain will be useful in the healthcare sector due to its ability to ensure data integrity and transparency, streamline and automate reporting and other routine processes, and ultimately improve data quality. In 2019 Boehringer Ingelheim Ltd. and IBM Canada collaborated to explore blockchain technology in clinical trials. In the second half of this year, the first reports should be released to help organizations around the world decide to switch to the blockchain. In addition to this, blockchain can also indirectly help solve another problem in clinical trials: finding candidates suitable for research. While existing automated solutions to this problem already exist, they are not ideal due to the use of data storage solutions created by third-party or legacy software. The adoption of blockchain will ensure data interoperability to facilitate patient identification (and many other purposes). This is what healthcare companies like 4Medica can already offer with existing SaaS solutions.
Key ideas for the development of blockchain in healthcare
Overall, the healthcare landscape has been significantly improving over previous years, and blockchain technology is a major driver of these changes. The above data leaves no doubt that the industry is developing. At the same time, general ignorance, skepticism, and stereotypes about blockchain are not supporting global change in an industry, which is craving for reformation. However, the time to consider whether healthcare companies need blockchain solutions is long gone. The benefits of blockchain in healthcare are becoming evident. New partnerships are emerging; many solutions have already appeared on the market. And now, healthcare industry participants must take a closer look and move towards new technologies to survive and stay ahead of their competitors.

Mikhail Goryunov
A proven leader, successful at establishing operational excellence and building high-performance teams with a sharp focus on value creation and customer success.