Become a crypto master
Become a crypto master
Learn everything about crypto,
trading and bots
Learn everything about crypto, trading and bots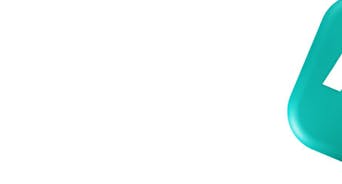 The Ultimate Crypto Wallet Guide: How to Store Your Hard-Earned Coins Safely
From

DATE PUBLISHED: JUL 29, 2021
So you just purchased Bitcoin or another cryptocurrency. How do you make sure to keep it safe and under the best possible protection from hackers and theft? This сrypto wallet guide explains the different options for cryptocurrency storage and security, and which might be best for you.
Start Trading on 3Commas Today
Get full access to all 3Commas trading tools with free trial period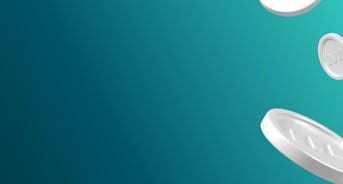 What is a crypto wallet?
The term "wallet" refers to a program, online service, or piece of equipment that allows a user to store and manage cryptocurrencies. Each wallet comes with a public key (the analog of a bank account number) and a private key, which serves as a password used to send funds out of the wallet to another account. 
Crypto wallets can be used to store digital currencies only. And if you know what cryptocurrency is, you understand that the wallet's contents are information stored on a blockchain in the form of transaction records. 
Multicurrency crypto wallets make it possible to store several cryptocurrencies, all tied to a single address. Plus, some multicurrency wallets like Metamask allow switching between blockchain networks.
How does a crypto wallet work?
A crypto wallet serves as a depository where cryptocurrencies are stored. It also keeps a record of all transactions made from and to that wallet. To access a wallet, the user must enter a private key or a password (depending on the wallet provider). Wallets allow you to deposit and send funds. 
Each wallet has a unique address, which is used to deposit funds. In order to send cryptocurrency, a user needs to choose the 'Withdraw' option and paste the recipient's wallet address.
For each transaction, a user has to pay a fee for using the blockchain. This fee is dependent on the blockchain being used and the cost for transacting at that time. Additionally, the wallet or platform provider may charge an additional fee to transact as well.
Types of crypto wallets
Crypto wallets are usually divided according to the method of installation and functionality.
Desktop is the most secure type of hot crypto wallet (see chart below). They are installed on a computer, and at the first startup, they download all blockchain data to stay up-to-date with the current state of the ledger. Alternatively, light desktop wallets don't require downloading the full history of the blockchain, and therefore take up less storage space on a desktop device. 
Mobile wallets store public and private key information on a mobile device. A private wallet access key is stored on your smartphone. Mobile wallets offer complete functionality: they allow depositing and withdrawing cryptocurrencies to any other wallet, mobile or otherwise. 
Online wallet users don't need to download or install anything. Instead, data is stored with an online provider which stores private key information. 
Hardware wallets are ideal for super-safe storage. Your cryptocurrency stays on a USB device and can be accessed only when it's connected to a PC. It's protected by a PIN code and a private key. With this type of security, hardware wallets are the most difficult to hack. To use a hardware wallet you will need a personal computer and software that comes with the hardware device and functions like a desktop wallet when in use.
Cold vs. hot storage
A cold wallet works autonomously: it is cut off from the Internet. Being much more resistant to hacker attacks, it guarantees exceptional security and is suitable for storing large amounts of crypto.
Hot storage means your funds are online. Such wallets can be accessed from an app or browser on any device. It's pretty much the same as online banking. Hot wallets boast more usability, but users risk losing money in the event of hacking.
| | |
| --- | --- |
| Requires an Internet connection. Funds can more easily be stolen by hackers. | No Internet connection is required. Funds are stored offline until the user connects the wallet for transactional purposes. |
| Can be custodial and non-custodial, which means the private key can be stored by the wallet provider or by the wallet owner. | Cold wallets are 100% non-custodial, which means the private key is always stored by the owner and is not exposed to third parties. |
| Recommended for smaller amounts of cryptocurrency. | Recommended for storage of large sums. |
| Hot wallets include Desktop, Online, and Mobile. | Cold wallets include Paper and Hardware. |
Hardware wallet: The safest option
Crypto holders who deal with large sums of assets prefer cold storage because it's much safer than hot wallet options. A hardware wallet is a device that stores cryptocurrencies and can be accessed through a connection with any USB port. In fact, many hardware wallets look like a USB drive but come with buttons and a wire connection. To manage funds, the user needs to enter their PIN code. If a pin code is entered incorrectly too many times, a hardware wallet may be locked.
The most popular hardware wallets are:
Ledger Nano S 
Trezor
SafePal
Coinkite ColdCard
OPOLO Cosmos
Cobo Vault
Tangem
When you launch your hardware wallet for the first time, it will generate a Seed Phrase (12 to 24 words). This seed phrase is extremely important as it's the only way to recover funds on a hardware wallet if the device is lost, stolen, or damaged. Write and store this seed phrase in a safe place to recover your wallet in case of any of these events.
The most popular crypto wallets on exchange platforms
Cryptocurrency exchanges offer their own wallet options. These hot wallets can be accessed without downloading or installing any software: only an Internet connection is required. Some exchanges and algo trading platforms also provide mobile wallets.
Binance 
This is the global leader among cryptocurrency platforms. Transactions take place on the proprietary Binance network, which guarantees high speeds and low fees. Binance is a trustworthy exchange for investments and trading. It also has a bunch of advanced features for crypto users and comparatively low commissions.
Crypto.com
Crypto.com serves users worldwide and supports over 90 coins while offering solid rates on their crypto savings accounts (interest is paid weekly). You can get a debit card linked to your wallet and use crypto for daily transactions. 
Coinbase
Established in 2012, Coinbase is licensed in many countries around the world and supports a wide array of cryptocurrencies. Beginners won't find it hard to navigate, as the interface is very easy to use. Aside from that, Coinbase boasts high liquidity and optimal fees. 
How do I get a crypto wallet?
This depends on the type of storage you need. For example, if you want to create a desktop wallet, you need to download the wallet software to your PC and generate a wallet address. Similar to a hardware wallet, don't forget to save your private key.
When you launch a newly-bought hardware wallet, you need to save the public and private keys, then the seed phrase. Also, don't forget the PIN code. Below is a sample seed phrase that you might find after generating a new wallet on a hardware wallet device.
When you register on an exchange, you will also need to provide personal credentials (name, email, etc.). Some exchanges are required to collect even more personal information to comply with know your customer (KYC) standards. A user is required to send a scan of their identity documents (passport or ID) and their photo. KYC eliminates the risk of bots and multiple accounts, and ensures the safety of funds on a platform.
Verified users, in turn, face less transaction limits, and their crypto wallets for each cryptocurrency are generated automatically.
Top crypto wallets with a desktop version
Desktop wallets are used for safe long-term storage 
Bitcoin Core
This is the original Bitcoin wallet created by Satoshi Nakamoto in 2009. It supports many systems: Linux, Microsoft Windows, and macOS. This wallet downloads the entire Bitcoin Blockchain to a desktop (which is currently over 200 GB) and can take quite some time to launch when the blockchain is first downloaded. While this isn't a convenient option for new users, it's the safest option after hardware wallets.
Exodus
This wallet has a simple and elegant interface and is very easy to use. Exodus supports many different cryptocurrencies. The platform works on Linux, Microsoft Windows and macOS.
Jaxx
Jaxx runs on all popular operating systems like Linux, Microsoft Windows and macOS. It is a non-custodial blockchain wallet, which means you own private key information and can be sure about its privacy.
Wasabi
This wallet supports Bitcoin only, and is suitable for people who want anonymity. Advanced security features make it extremely difficult for third parties to track transactions. Transaction fees do apply. After all, privacy costs money. Wasabi works on Linux, Microsoft Windows, andmacOS.
The best mobile crypto wallets
Coinomi 
Coinomi provides secure access to all popular digital currencies and is still one of the most reliable cryptocurrency wallets on Android. All keys are stored exclusively on the device and are not sent to the server by the developer. At the same time, the built-in algorithm anonymizes each transaction, so users' actions are not tracked.
Coinbase Mobile
This wallet is created by Coinbase, one of the world's most trusted cryptocurrency exchanges. Many cryptocurrencies are supported, and users are free to exchange crypto instantly. Keys are stored on the device, so you will have to ensure the device's security. It is possible to create an encrypted copy of keys in iCloud or Google Drive in case your mobile device gets lost or damaged.
Trust Wallet
This is another mobile cross-platform cryptocurrency wallet with a decent security level. It does not require registration or personal credentials to perform transactions and view their current status: just enter the wallet address. On Jaxx, you can also check market data, such as the current crypto price, capitalization, etc. 
Cryptopay
This is a completely free crypto wallet for Android and iOS. It supports fiat-crypto exchange together with crypto-to-crypto swaps. Withdrawal to a bank account is also possible. Moreover, commissions on Cryptopay are minimal, which makes it a cheaper option than other mobile wallets.
How to store your crypto assets safely
If you plan to trade cryptocurrency and use your online wallet on a daily basis, you should keep a few security tips in mind:
Do not store the recovery phrase (12 or 24 words) on your computer or on the Internet, because they are potentially hackable. Anyone who knows your recovery phrase has access to your funds. It's better to write the phrase on a piece of paper and keep it in a safe place.
Keep your antivirus software updated. Cyber fraudsters never sleep and are always coming up with new ways to hack into your devices. Do not access your wallet from unverified devices as this could make it easier for a hacker to access your funds.
Are you leaving a smartphone or computer for repair? Take out the SIM card and log out of all accounts. 
Create a separate email for a crypto wallet: It will store all confirmations of operations, password recovery emails, etc. Only you should know this address.
Do not trust strangersasking to confirm transactions. It doesn't matter who sends you an email or what they tell you: never trust anyone you don't know with your wallet information.
FAQ
A crypto wallet is a piece of hardware or software used to store, withdraw, and deposit cryptocurrencies. A wallet can store a user's transaction history and can be integrated into different cryptocurrency services.

Desktop, online, paper, hardware, and mobile. Hot storage means the funds are stored online, and cold storage keeps funds offline unless they are actively being used, making them much safer options.

If you buy a hardware wallet or download a desktop version, you will need to digitally generate the wallet and save the seed phrase. When an online wallet is created, the user needs to first provide personal credentials. Hardware cold wallets can be purchased directly from verified suppliers and vendors.

Mikhail Goryunov
A proven leader, successful at establishing operational excellence and building high-performance teams with a sharp focus on value creation and customer success.