Become a crypto master
Become a crypto master
Learn everything about crypto,
trading and bots
Learn everything about crypto, trading and bots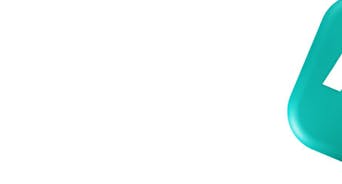 How to Use Crypto Wallets: A Getting Started Guide
From

DATE PUBLISHED: JUL 30, 2021
Crypto wallets allow traders and crypto enthusiasts to securely store and transfer their holdings. So, how do crypto wallets work, and what are the safest ways to manage your digital assets? This article will answer those questions, as well as explain how to set up your first wallet for Bitcoin and altcoins.
Free access for 3 days
Full-access to our PRO plan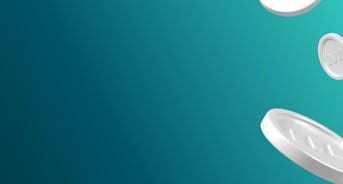 Where and how to get a cryptocurrency wallet 
A cryptocurrency wallet is an app that keeps your cryptocurrency safe and sound. It also allows you to receive, send, and store digital funds using your wallet keys. All crypto wallets are based on a software system that can be downloaded from the internet. Some cryptocurrency wallets are represented by hardware that you have to purchase online and connect to your computer.
To obtain your first crypto wallet, you can use an online platform such as Binance or Coinbase. You can register and create an account on one of the crypto platforms via browser, or install an application on your smartphone/computer. Then you will be able to utilize its functionality. 
How to set up a crypto wallet
We will be using Coinbase Wallet to show you the basic steps of setting up a crypto wallet. However, you can mirror these steps with other digital wallets. Here is a step-by-step guide on how to use Coinbase to create a wallet for your digital tokens:
First, you need to install the Coinbase Wallet application on your mobile device via Google Play Store or App Store. Open the app and click the Create a new wallet button. 
After that, you will have to review the terms of service and privacy policy and click on the Accept button.
Then you have to come up with your unique username and write it down.
The next step is choosing your privacy preferences. You can opt for Public (everyone will be able to find you by your nickname) or Private (your username will be invisible to others).
The next step is creating a 6-figure PIN code for your wallet or using a fingerprint scanner.
After that, you will receive a seed phrase, which you have to write down and keep in a secure place or back up to iCloud. NOTE: It's extremely important to back up your seed phrase. If it's lost, you won't be able to access your funds anymore.
Now that you've set up your Coinbase wallet, you can transfer, store, and start trading your Bitcoin and other digital assets using the Coinbase platform.
How to use crypto wallets
Upon creating a wallet, your public key will be automatically generated. Public keys act as a digital wallet address. Each of them consists of a string of letters and numbers that can also be presented as a QR code. 
How to send cryptocurrency
Let's imagine your friend Andrew is having a birthday next week. You know he likes crypto, and you want to send him $100 worth of Bitcoin. First, you need to buy Bitcoin and send it to your Coinbase Wallet. To do that, you have to:
Click on the Receive button in the main menu of your Coinbase Wallet. After you choose BTC, you will be shown your BTC wallet address, which you have to copy.
Then you have to utilize a crypto exchange service. Most exchange platforms won't require you to undergo a verification procedure, but you will have to create an account there.
After you enter an exchange, you need to select the Buy Bitcoin option and enter your payment method, as well as the BTC address you copied earlier. Enter your preferred sum of money and click on Buy now.
Note: Public keys are created and linked to each coin individually, meaning your wallet can have multiple coin addresses. You cannot send different coins using one address. For instance, you cannot send Ethereum to a Bitcoin address. If you do so, you will lose your Ethereum tokens for good.
Now that your wallet has some Bitcoin, you can send it to your buddy. Click on Send from the main menu. It will give you options to input cryptocurrency addresses. Enter your friend's BTC address, or his username if he has a public Coinbase Wallet. Select what and how much you want to send, and click Send.
How to receive cryptocurrency
Andrew can store his present as an investment, or trade it for other coins. He can also withdraw it anytime to his bank account. He just has to follow this set of actions:    
Create an account on any exchange platform.
Send the amount of Bitcoin to his account and go to the Sell option. 
From there, he can choose how much to sell and for which fiat currency. Then he will have to click Sell now.
His fiat asset can be viewed from his portfolio. In the portfolio, he can click on the asset and withdraw it to any bank account he has.
Note: Confirmation of a transaction takes some time, but with small amounts of crypto it's done in a matter of seconds.
Types of crypto wallets 
There are custodial and non-custodial, hot and cold wallets. They can be a piece of software meant to interact with the blockchain and make all possible digital transactions, or a combination of software and hardware. The latter is considered to be safer. Let's look at them in more detail.
Custodial wallets
These are the most go-to crypto wallets. Custodial wallets are hot wallets provided by a service or a platform holding the funds of a trader. Many crypto exchanges, such as Coinbase and Binance, provide you with a hotwallet for your coins. "Hot" means that the wallet is internet-connected (while "Cold" is not).
The biggest advantage of storing your digital assets using this option is that you don't have to worry that something will happen with your private keys or password. Instead, you can count on a support team or automatic password recovery (like you would do if you forgot your email password).
Custodial wallets are centralized, meaning you rely on mediators who are obliged to safeguard your assets and control your keys. Thus, they are more susceptible to cyber-attacks. One of the most infamous incidents happened in 2014, when hackers managed to break into the Mt.Gox system. Subsequently, about 850,000 Bitcoins were stolen, with a combined value of $460,000,000.
Hot crypto wallets (mobile, browser-based, desktop) are secure and give you access to more cutting-edge benefits of cryptocurrency, such as staking, lending, yield farming, etc. If you want to create a bitcoin account, and you are only looking to buy, hold, and sell some crypto, you can use hot wallets on crypto exchanges (Coinbase Wallet, Trust Wallet, and Exodus). 
Non-custodial wallets 
When utilizing these wallets, you are fully responsible for your digital assets. They are an advanced option for those seeking better control and security of their funds. There are no mediators involved in the process.  
You are responsible for protecting and remembering your password. If you forget or lose your private key, seed phrase, or PIN code, no one will help you to restore it. In the worst-case scenario, someone can find your private key and take hold of your savings. 
Hardware wallets
Also referred to as cold wallets, these are top-tier wallets when it comes to security. Thanks to these electronic devices, you can store your private keys offline (on the device itself). That way, you can avoid various cyber-hacks like keyloggers and phishing. 
To start utilizing a hard wallet, you have to buy one first. There are various options: for example, you can pay $49 for a Keep Key hardware wallet or $190 for the latest Trezor Model T wallet. 
Hardware crypto wallet companies, such as Trezor and Ledger, distribute their devices with a software system already installed on them. All you have to do is to plug the device into your personal computer and set up the software to start receiving and sending crypto. They can be unplugged and isolated from the internet for security and transportation. Plus, you can verify transactions so your digital assets never leave your hardware wallets without your confirmation. To get a better idea of how hardware and other types of wallets work, check out this crypto wallet guide.
Which one to choose? 
This depends on what type of coin you want to store, the functionality you need, and what level of security you're comfortable with. The truth is that having control over your private keys and keeping your funds off an exchange already makes your digital assets more secure. Here are the main features that you have to look for in a good crypto wallet: 
easy and fast to set up (setting up takes no more than 10 minutes);
supports various coins (for instance, you can store over 500 coins on Coinbase Wallet and over 1100 on Ledger);
besides standard features like sending and receiving crypto, it should also support other activities like storing non-fungible tokens, interacting with decentralized applications, yield farming, and so on;
gives you control of your private keys (as the popular saying goes, "Not your keys, not your crypto");
uses advanced security measures and extra layers (seed phrases, PIN codes, and backups).
Tips on wallets 
Before setting up or buying a wallet, make sure that it supports your coins.
Purchase a hard wallet on a company's official website only.
If you are using a desktop or mobile wallet, make sure your device is malware- and virus-free.
Always backup your seeds and keep them private.
If you are using custodial wallets, never click on suspicious links or emails.
If you are a Coinbase user, consider trying out their vault service. It will provide extra security measures for digital assets you aren't trading or actively using at the moment.

Mikhail Goryunov
A proven leader, successful at establishing operational excellence and building high-performance teams with a sharp focus on value creation and customer success.