Become a crypto master
Become a crypto master
Learn everything about crypto,
trading and bots
Learn everything about crypto, trading and bots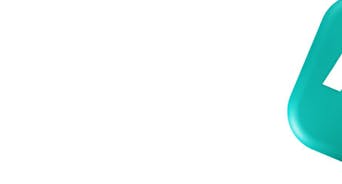 Cryptocurrencies: The New Haven
From

DATE PUBLISHED: SEP 5, 2022
DATE UPDATED: SEP 29, 2022
Start Trading on 3Commas Today
Get full access to all 3Commas trading tools with free trial period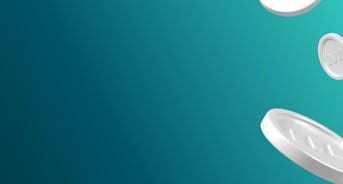 Government Crypto Sentiment in the Shadow of a Global Pandemic
The consequences of the coronavirus epidemic have led to increased tension in many traditional financial markets. As a result, attention to the crypto industry is growing significantly.
In this article, we will review examples of the various governments' perspectives on cryptocurrencies in light of the global crisis.
Recognition Of Cryptocurrency
The Federal Financial Supervisory Authority, also known as BaFin, has issued a guide, classifying digital assets as financial instruments:
"Virtual currencies are a digital representation of a value that has not been issued or guaranteed by any central bank or public body and is not necessarily linked to a currency specified by law and that does not have the legal status of currency or money, but is accepted as a medium of exchange by natural or legal persons and can be transmitted, stored and traded electronically."
BaFin has also explained that this classification of cryptocurrencies was partially supported by several international organizations, including the Financial Action Task Force on Money Laundering (FATF).
According to the regulator's report, more than 40 German banks are currently requesting for BaFin's approval to provide services for digital assets custody in the country.
An Overview Of Mining
The National Agency for Prevention of Corruption (NAPC) used the definition of cryptocurrency, proposed by the FATF as well. And in parallel with that, the Ministry of Energy of Ukraine proposed using the surplus of electricity, produced at nuclear power plants, to mine cryptocurrencies in response to challenges, associated with the pandemic:
"We can actually turn the "Liability" into an "Asset ". Having the benefit of nuclear power, one of the modern tools for using an electricity excess is to direct it towards cryptocurrency mining. This not only allows us to maintain the guaranteed load of the nuclear power plant, but also allows enterprises to raise additional funds and opens the way to a fundamentally new economy, new approaches, and a new market system."
Iran legalized mining last year. It is necessary to obtain a license from The Ministry of Industry, Mine, and Trade, to perform mining activity. This has already been done by thousands of applicants, including foreigners.
In May 2020, however, Iranian President Hassan Rouhani instructed The Ministry of Energy, The Ministry of Information and Communications Technology, and the Central Bank to develop a new national strategy for cryptocurrency mining. He encouraged a meticulous study of regulating the mining industry and the revenue from this activity.
Bans Lifted
India's crypto industry has been paralyzed for a long time after the prohibition of cryptocurrencies by the Reserve Bank of India (RBI) in 2018.
However, on March 4, 2020, the Supreme Court of India annulled the decree of the Reserve Bank of India (RBI), prohibiting the provision of services to organizations working with cryptocurrencies. Initially, the RBI planned to appeal the Supreme Court's decision but ultimately dismissed that without providing any comments. Later, cryptocurrency exchanges turned to RBI for clarification. Indian commercial banks could indeed provide banking services to traders and cryptocurrency companies. The country's Central Bank explained:
"There is no such prohibition today," Reserve Bank of India (RBI) stated.
Local cryptocurrency exchanges are confident that the statement of RBI will positively impact industry growth in India. Some of them have already reported a significant increase in volume over the past two months. According to its CEO Sumit Gupta, the Mumbai-based cryptocurrency trading platform and liquidity aggregator CoinDCX showed a 150 percent increase in the number of daily active users in March alone.
Legalization
The National Assembly of South Korea made amendments to legislation, resulting in the cryptocurrency in South Korea becoming completely legal.
This means that the cryptocurrency industry is now obliged to fully comply with the rules of trade within the overall legal framework of South Korea. A restructuring of the domestic blockchain industry is expected to take place as a result of this event.
The adopted amendments will take effect in 2021, which will lead to the industry participants being mandated to:
Comply with financial laws and financial reporting requirements;
Use only verified bank accounts and enforce KYC procedures;
Use information security management systems (ISMS).
There is an apprehension that such measures will consequently lead to the closure of the majority of cryptocurrency exchanges due to difficulties with billing and information control. As a result, only possibly between 4 and 6 exchanges may remain active in South Korea; since only Upbit, Bithumb, Coinone, Korbit, GoPax, and Hanbitco seem to be able to comply as of today.
Regulation
One can't help but mention another way – the Chinese cryptocurrency path, or rather its very beginning. This exact path Russia is now attempting to follow. The Russian Federation's authorities introduced an updated version of the draft legislation on digital financial assets in May 2020.
Innovations directly prohibit the circulation of cryptocurrencies that are not issued under Russia's internal regulations, including selling, mining, and advertising. Market participants and experts are indignant and surprised by such a harsh approach since a complete ban would mean a loss of several billion dollars a year for the country's economy.
"The government sends an unambiguous message to all entrepreneurs whose activities are somehow related to cryptocurrencies, to immediately withdraw their business from the country to other jurisdictions" – an excerpt from an open letter of the Russian Association of Cryptocurrencies and Blockchain to the Ministry of Economy and The State Duma.
Expecting Growth
Meanwhile, in connection with the consequences of the global pandemic, expectations for an upcoming cryptocurrency growth cycle are expanding and strengthening worldwide.
Glassnode analysts report that 60% of the total number of bitcoins in circulation did not move throughout the year, which shows a growing number of long-term investors. The graph shows that the last time such a pattern was observed was 2017, before the Bitcoin bull run.
The number of ETH held in long-term investments is growing as well and has reached the highest levels in the past 10 months. According to the analysts report from Santiment, the total balances of the 100 largest non-custodial Ethereum network addresses exceeded 21.8 million ETH, which is equivalent to $4.6 billion.
In one of our previous articles, we wrote about the possibility of a nearing growth cycle of the cryptocurrency market. At the moment, overall factors and global performance consolidate this theory.

Mikhail Goryunov
A proven leader, successful at establishing operational excellence and building high-performance teams with a sharp focus on value creation and customer success.