Become a crypto master
Become a crypto master
Learn everything about crypto,
trading and bots
Learn everything about crypto, trading and bots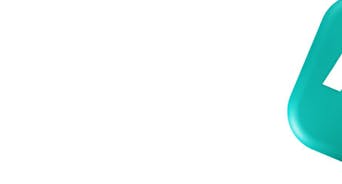 Gemini Trading Bot
From

DATE PUBLISHED: MAR 15, 2022
DATE UPDATED: JUN 20, 2022
Start Trading on 3Commas Today
Get full access to all 3Commas trading tools with free trial period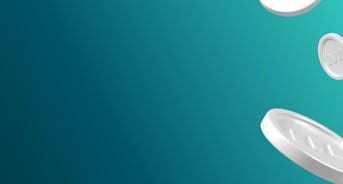 Who is Gemini?
Founded in 2014 by the notorious Winklevoss twins, Gemini is built for both individuals and institutional investors. Offering their own stable coin, great liquidity, rigorous security standards and a reliable API, Gemini aims to create the best experience for all types of users from speculators to professional crypto traders. Users can buy, store and sell cryptocurrencies through Gemini's web-based platform, highly rated app, or active trading platform. Operating as a purely digital currency exchange and custodian, Gemini does not offer stocks, options, or other types of investment.
Gemini Review
For traders looking for a user-friendly platform with a great mobile app to buy, store and sell cryptocurrencies, earn interest on unused crypto balances and spend individual cryptocurrencies at real-world merchants, then Gemini is a great option. Adhering to strict safety protocols, Gemini stores the majority of assets offline in 'cold storage' (not on the internet) making it extremely difficult to hack. For the small proportions that are held in a 'hot wallet'- online and readily available – is insured against theft and fraud. However, the insurance does not cover losses resulting from unauthorized access to user's accounts (for example if someone guesses another user's password). However, two factor authentication and the ability to restrict withdrawals to pre-approved addresses is required.
Gemini Features
Providing advanced charting capabilities and many crypto-to-crypto trading options, Gemini's professional platform, ActiveTrader andthe Gemini Clearing Platform is preferred by advanced traders looking for OTC peer-to-peer trades with no minimum trade size with additional security, anonymity or lower trading costs. Unlike most crypto exchanges, however, individual users can withdraw most cryptocurrencies up to 10 times per month for free.
Make in-store purchases with thousands of participating retailers through Gemini Pay. Users can choose between Bitcoin, Ethereum, Litecoin, Zcash, Bitcoin Cash or Gemini Dollar – an in-house stablecoin pegged to the U.S. dollar to save customers from converting into fiat currency themselves. Gemini Pay is currently limited to a maximum of $250 of transactions per week, and whilst there are no transaction fees using the payment platform, shoppers are creating a taxable event that may result in capital gains taxes – if the crypto is worth more when you use it than when you first purchased it. If it's worth less, this could potentially result in valuable capital loss.
Earn interest on selected crypto holdings – similar to a traditional savings account – with Gemini Earn. Lending primarily to institutional investors between 1.26% and 7.4% APY (rates subject to change and inclusive of an agent fee) with interest paid out daily, these exceptionally high APYs can be attractive during a time of historically low interest rates. But unlike fiat money, the coins a trader loans out are not insured by the Federal Deposit Insurance Corp (FDIC). Whilst  some of the rates for stablecoins are tied to fiat currencies and therefore fluctuate less than other cryptos, many coins also experience large price swings which leaves traders vulnerable to losing money in pursuit of a higher interest rate. Withdrawals from Gemini Earn may also take up to five business days to be removed from the Earn platform and credited to the regular Gemini account.
Gemini Fees
Charging a fee structure that includes a convenience fee which is included in the quoted price of whatever cryptocurrency you're buying and typically is marked up by 0.5% over the quoted price for buy orders. The transaction fee depends on the currency used and the size of the transaction. For U.S. dollars, both the mobile and web orders are as follows:
A separate fee schedule also applies to orders placed through Gemini's ActiveTrader platform – which can be significantly less expensive for traders who have high trade volumes (in the millions plus). Although it's free to deposit money into Gemini accounts through ACH, wire transfer or transfers of cryptocurrencies from external accounts, debit card deposits have a relatively high 3.49% fee. Withdrawals from Gemini's platform are mostly free – setting it apart from other platforms, but if a trader needs to make more than ten withdrawals a month, fees can apply which vary depending on the crypto.
Trader fees: Charged by certain types of deposits or withdrawals from the exchange. Wire transfer deposits are free, but debit cards incur a 3.49% charge. Withdrawal fees are variable but are only charged after ten withdrawals are made in the same month.
Trading fees: Fees vary depending on whether trades are made on the website, mobile app, Gemini API or on the ActiveTrader platform. Additional convenience fees can occur in some cases.
Custody fees: Covering the cost of crypto storage in a Gemini Custody account – a highly secure storage solution intended for institutional investors.
Agent fees: Charged for cryoto that is earning interest in Gemini Earn. Fees are automatically deducted from the listed APYs in the account.
Available Cryptocurrencies on Gemini
Offering over 70 cryptocurrencies from native coins such as bitcoin, to a limited selection of crypto-to-crypto trading pairs. However, the majority of tokens are ERX-20 which are built on the Ethereum blockchain, meaning that several popular currencies are not available, including Solana (SOL), Cardano (ADA) or Avalanche (AVAX).
The Gemini Sign Up Process
Users have two options: signing up for a personal account or an institutional one. Personal accounts are for traders looking to add a personal bank account and institutional accounts are recommended for traders looking to add a business bank account and/or trust account. To register, click here and head to 'Get Started'. Users will then have to answer an onboarding questionnaire where a member of the Gemini team will contact applicants to go through the next steps. Required documentation includes proof of identity. For U.S. applicants, that includes a valid state-issued ID, driver's license, passport, passport card or Permanent Resident Cards (Green Cards). For international applicants, this includes a passport from the applicant's country of citizenship, national ID and/or driver's license from the country of residence registered with the Gemini account.
How 3Commas Works
Previously, external bots needed to be integrated into each traders' exchange accounts, causing many problems and proving difficult to track across multiple platforms. By removing this friction by introducing automated trading and bots, users can release themselves from hours of tiring efforts and continual execution.
Users must first link their external exchange accounts with the 3Commas platform. Even if users don't plan on using an automated bot, it's a great place to analyze and access multiple coins and accounts at once. However, deploying a bot, whether a customized one, or with a pre-set strategy, on the 3Commas platform is the best way to mitigate risk across all crypto currency exchange accounts. By removing the arduous process of repeatedly logging into each exchange one-by-one and instead setting up a single order on the 3C portal ensures accurate execution of chosen orders under predefined conditions.
Once all applicable credentials have been input, the user can head to the "My Exchanges" section where they will find the "Connect to a new account" button. Here, users will then paste the API key extracted from the gate.io platform to allow 3Commas permission to execute trades on the users' behalf.
Connecting Gemini with 3Commas: How to Create API keys
Step 1: Go to Gemini. Log in or create a new account. Please note that traders must complete the Gemini verification process in order to complete API keys.
Step 2: Click the 'Account' tab in the top right hand corner of the page and proceed to 'Settings'.
Step 3: Open the 'API' Tab on the left sidebar menu and proceed to click 'Create API key'. After clicking, a message will appear to complete 2FA. Enter the 2FA code after it's enabled and click 'Submit'.
Step 4: On the 'Create API Key' dropdown menu, select 'Primary' for an individual account. Select 'Master' to use this API key for multiple accounts.
Step 5: Name the API Keys to help manage keys. Make sure to save both the API Key and the API Secret somewhere safe (you will not see it again) – this is needed to connect to 3Commas.
Step 6: Enable Trading Permission and put a check-mark in API secret acknowledgment, then click 'Create API Key'
Step 7: Add Gemini to 3Commas. To find out how to connect any exchange by using an API key on the 3Commas platform, please click here.
Gemini Overview:
According to CoinMarketCap, Gemini is one of the top 15 crypto exchanges and is known for its high-level security, availability across all U.S. states, including New York (a frequent omission from crypto exchanges) and is beginner-friendly – albeit expensive. To best manage your crypto portfolio, we recommend using the 3Commas platform to gain detailed analytics and insights, the best automated bots and a safe place to manage all your crypto transactions, currencies and trading in one place!

Mikhail Goryunov
A proven leader, successful at establishing operational excellence and building high-performance teams with a sharp focus on value creation and customer success.